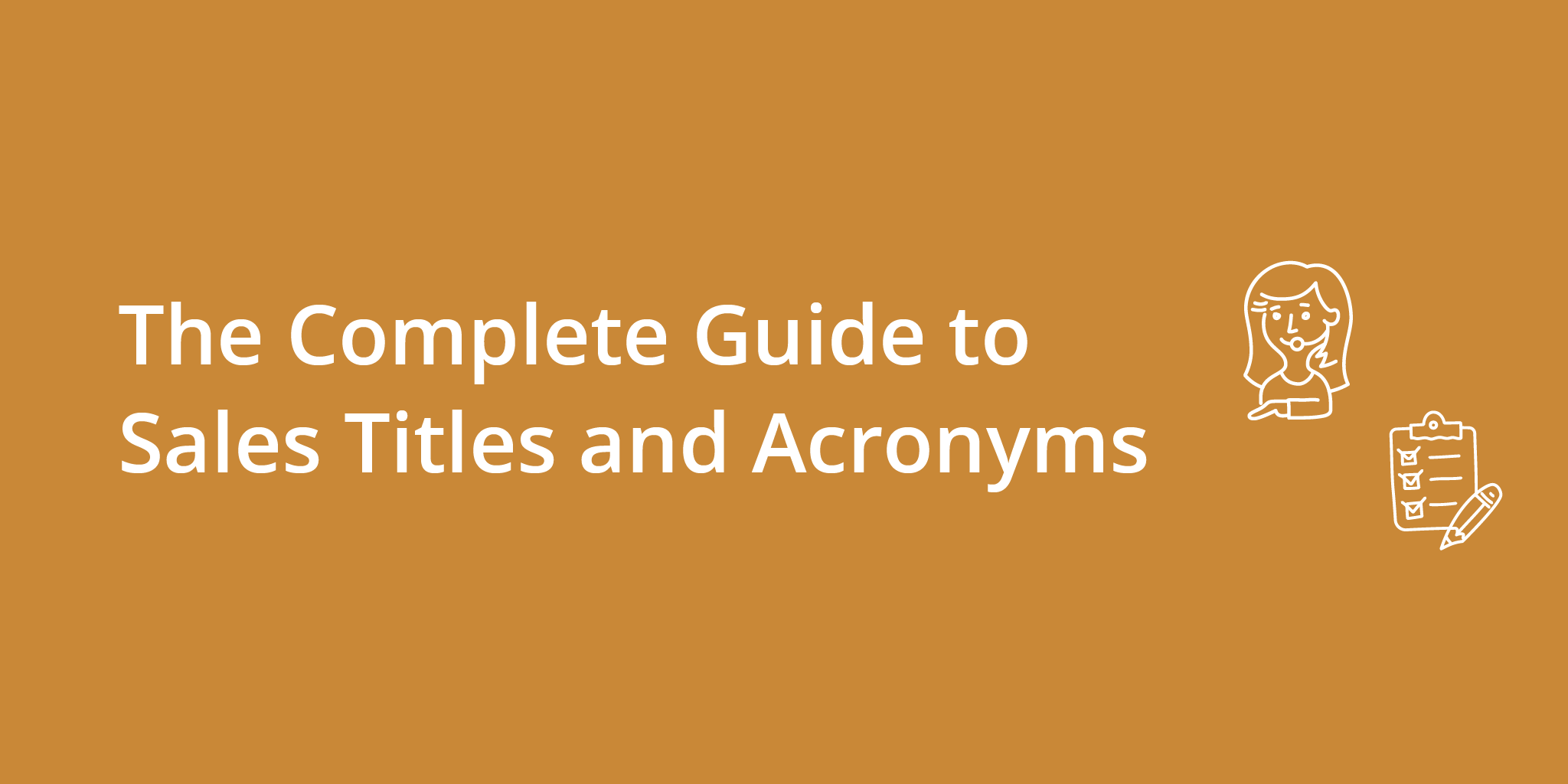 A simple Google search for "SaaS sales team titles" returns an almost overwhelming number of titles, from Sales Development Representative and Sales Engineer, to titles we haven't even heard of before.
If you've ever found yourself wondering… "Is there really a difference between a BDR and an SDR?" We get it. There's confusion and overlap between various sales titles used at different organizations. What's more, titles are often changing and adapting to industry trends.
What's the need for so many different sales titles – many of which (basically) describe the same job? Good question.
The fast-growing, competitive nature of the SaaS industry has created an environment where new titles are needed to accommodate for completely new positions. What's more, (slightly) different titles – à la Sales Development Rep vs. Business Development Rep – are created to sound more relevant, modern, and in line with company values and culture.
If you don't have time to ask your team what a KAM or an AE does, or perhaps you're new to all this sales jargon, look no further! We've got you covered.
Here are 40+ common sales and customer success titles you're likely to encounter in the SaaS space, broken down by their position in the sales and marketing funnel.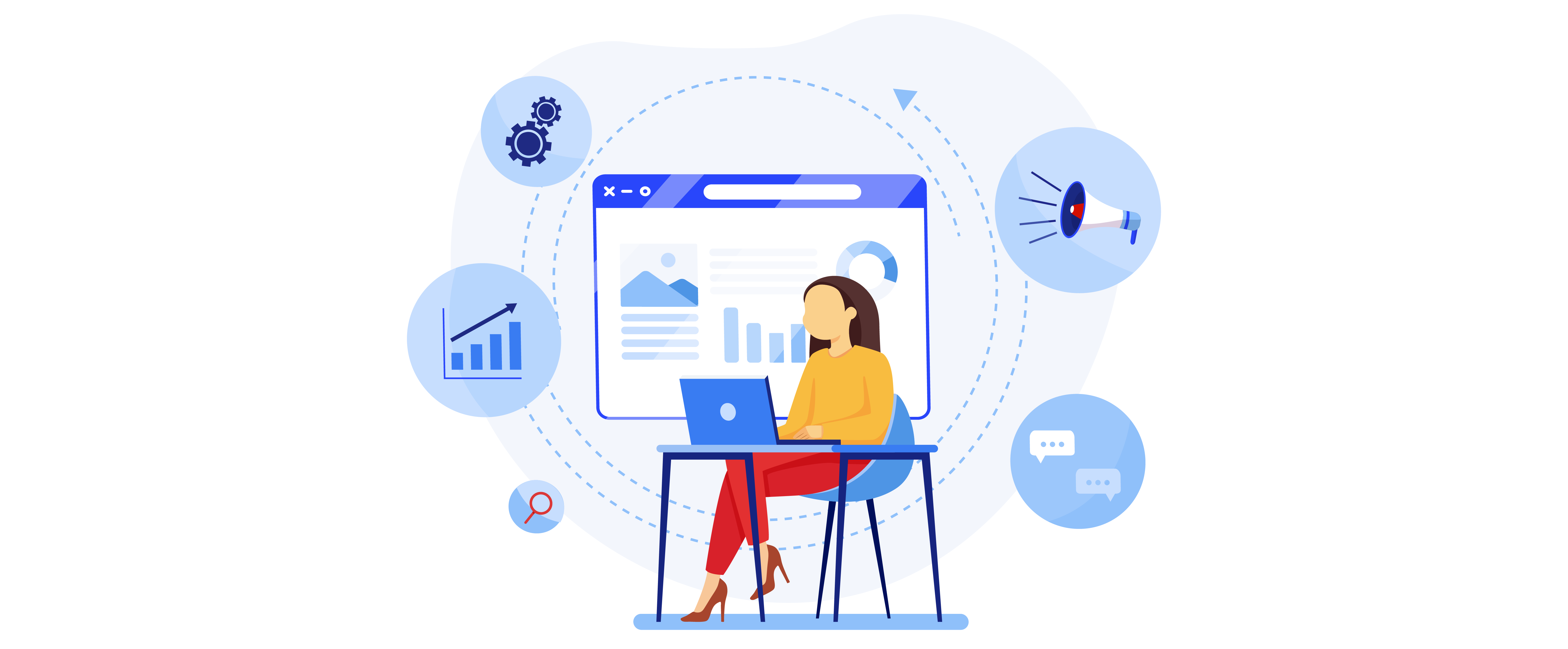 Why are sales titles important?
Maybe you're on LinkedIn looking for your next SaaS sales role, or perhaps you're scouring for leads in very specific sales and marketing positions. Understanding the context behind the various sales titles out there will help you succeed. Sales titles aim to:
Give context to which part of the go-to-market strategy the role contributes to
Help outsiders distinguish between various departments within an organization
Allow for scaling and defining your sales and marketing teams
But wait! It's important to keep in mind that sales titles are not standardized across companies and industries, and roles can vary (even with the same title!). If you want to be 1000% sure about the responsibilities of a certain role, be sure to carefully read the job description or ask someone in that specific company.
Overview of the Sales Funnel
All salespeople play key roles in various parts of the sales funnel. A sales funnel is a model used to identify the stages in the journey potential customers take from awareness of a brand to action (typically a purchase).
The goal of a sales funnel is to strategize the shift from prospective buyers to actual buyers. To do this, while buyers make their way through the sales funnel, they are encouraged by people in sales, marketing, and customer service.
AIDA Model
A commonly used tool to outline the sales funnel is the AIDA model, which tracks a potential customer's journey through:
awareness of a brand,
interest in the product,
intent or the decision to purchase the product, and
taking action on that decision.
Once a potential customer makes it through the AIDA funnel, they have become an actual customer - hooray! They are then generally transferred to customer support for any troubleshooting needs, as well as for up- and cross-selling.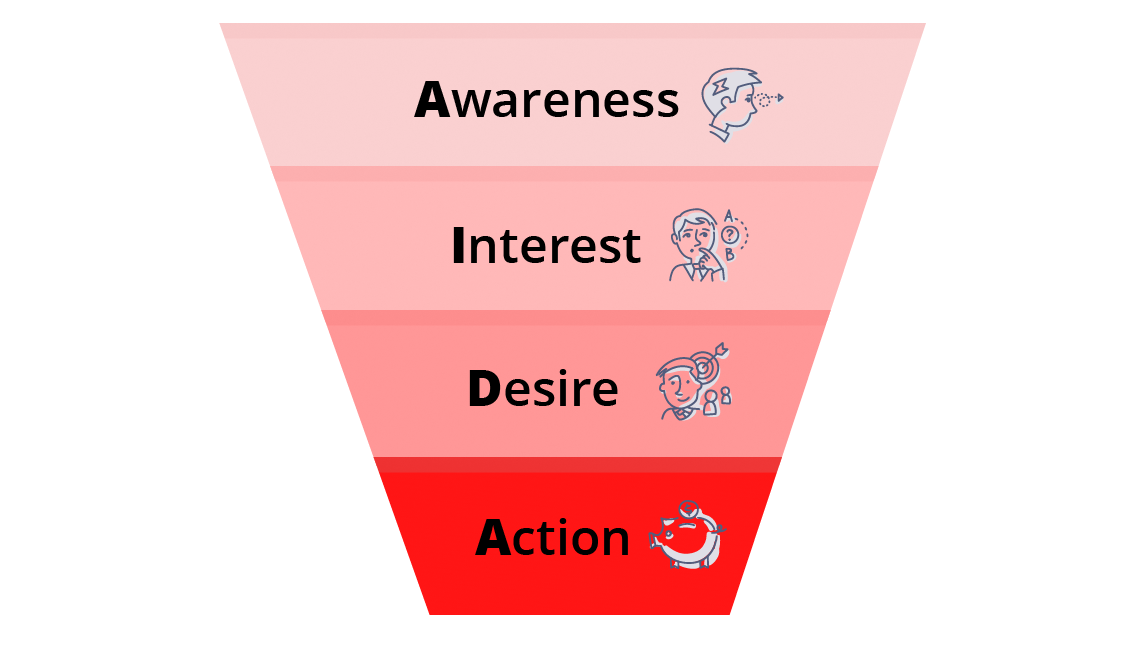 Sales Roles
Selling is complex, and therefore sales roles are complex! Here we detail sales title acronyms and what each of these roles accomplishes within outbound and inbound sales, sales engineering, and customer service teams.
Outbound Sales
The goal of outbound sales is to reach new or "cold" prospects, and qualify them for sales. Hopefully, reps will get these leads interested in the product or service (i.e. move them from awareness to interest in the AIDA model).
Once interest is established, outbound sales people transfer the lead to sales closers, such as Account Executives (AE) and Inside Sales Reps (ISR) to close the deal.
What is a BDR?
Business Development Representatives (BDR) are pivotal players in outbound sales. Many companies and industries including tech, telecommunications, shipping and logistics, consumer packaged goods, and more employ BDRs to start the conversation with new leads, and encourage interest about the company's products and services.
BDRs are often also tasked with prospecting cold leads, finding consumers that meet the company's ideal customer profile, and contacting them via phone, email, and SMS.
Various companies prefer more creative, alternative titles for BDR roles, like Client Development Lead, Sales Development Representative, and more:
Outbound Sales Reps with Direct Reports:
Outbound Sales Job Description
Business development reps spend a lot of time on the phone: calling, texting, and emailing leads that marketing has qualified. Each marketing department has a different process for vetting top of funnel leads, but once they are sent to sales, BDRs are the first line of contact - following up with someone who has, for example, filled out a form on the website or downloaded a piece of marketing content.
Outbound salespeople may also be reaching out to completely cold leads, AKA cold calling people who have never heard of the brand before. These leads are more challenging to engage, as they may not know why you're calling, or worse yet, may be annoyed by calls from unknown numbers.
Kixie can help outbound sales reps close the gap between awareness and interest - and decrease the likelihood your number gets flagged as spam. How? We automate calls and SMS messages from area codes that are local to your lead. Using our proprietary AI Powered Local Presence, Kixie users see upwards of a 500% increase in connection rates.

Average Salary for Outbound Sales Reps
The average base salary for Business Development Reps in the United States is $63,851 annually (Source: Indeed). This number differs based on the state you work in (for example, the average base salary for California BDRs is $67,965). But remember, sales roles often come with an additional performance-based bonus, commonly up to $12,500 a year if sales KPIs are met.
Naturally, the salary for outbound sales professionals who manage others is higher. The national average base pay for Directors of Business Development is $108,602 per year (Source: Indeed).
Field Sales
The duties of field sales reps vary, but generally speaking, these sales people will be on the road - pitching their sales proposition to various decision makers and organizations. Going outside of the office to meet people door to door, at a conference or trade show, or within a certain region of the country, plays a large part of their responsibilities.
Here are some of the most common field sales titles and acronyms:
Depending on their particular role description within an organization, OSRs and SAs may be trying to reach marketing qualified leads in-person, or network to build a following of sales qualified leads. RSMs generally manage a larger pool of field sales professionals, often including District Sales Managers (DSMs) and Territory Managers (TMs).
Average Salary for Field Sales Reps
Regional Sales Managers make an average of $93,580 per year with an additional $24,000 in commission in the US (Source: Indeed). Industries that often employ field sales professionals at these salaries include medical supplies, pharmaceutical, internet and TV, consumer packaged goods, and insurance.
Inbound Sales
When an interested potential customer makes a move on your website - let's say, they sign up for a demo - inbound sales reps should be ready to give that hot lead the best possible experience.
The job of an inbound sales rep revolves around moving hot leads from interest to desire in the AIDA sales funnel model. Leads that desire your product or service offering are considered sales qualified leads (SQL), meaning they're ready to talk to a sales closer.
Here are some of the most popular inbound sales titles:
Inbound sales reps have a challenging job - their chances of converting a lead to the next stage of the funnel decrease significantly the first 5 minutes after initial contact. If an ISR is doing their job effectively, hot leads who are excited about the product will be transferred to Sales or Account Executives to seal the deal.
In other words, the faster the follow-up, the better the outcome! At Kixie, we offer best in class telephony to improve your speed to lead and truly dial-in on new prospects. Research shows that making immediate contact with leads boosts the chances of closing by 9x times. Control which reps get which calls and even connect Kixie to cell phones so your reps never miss an inbound call again.

Average Salary for Inbound Sales Reps
Inbound Sales Representatives can expect an average base salary of $66,307 per year, or $16.85 per hour. Additionally, a portion of compensation is generally performance based, with an average of $17,500 per year in commission (Source: Indeed).
Industries that often employ inside sales reps at these salary levels include home improvement and renovation, real estate, insurance, internet and TV, telephony, and shipping/logistics.
Channel or Partner Sales
Another field of sales adjacent to inbound sales is called channel sales, or partner sales. Channel sales reps generally work for companies that have business-to-business (B2B) go-to-market strategies. This is because they partner with outside organizations to market and sell their products and services. Partners generally receive a percentage of the sale they helped facilitate as an incentive.
What is a Channel Account Manager?
Channel Account Managers (CAM) generally help facilitate the relationship between their company and the partner, assisting the partner in reaching their sales goals while simultaneously growing their channel partner network.
For example, at Kixie, we work with a range of integration partners (ie, HubSpot, Pipedrive, etc.) who promote Kixie's business phone system as a solution to their respective customers. This widens our potential customer base, while also providing the partners with top-notch telephony solutions to offer their customers.
Here are some examples of common channels sales titles:
Channel Account Manager Salary
CAMs make an average of $76,370 per year in base pay in the US, with an average additional $25,181 per year from performance-based compensation. Salary varies depending on the size of the company and the location. For instance, HubSpot CAMs make an estimated average base salary of $69,113, while CAMs at Dell make $96,929 (Source: Glassdoor).
Sales Closers
Once leads have made it down the sales funnel to the Desire stage, it's clear they are close to saying "yes!" and purchasing from your brand. However, there are still many objections that can arise before officially closing a deal.
It's the job of sales closers to rebut these objections and reframe the conversation to highlight the value of the product or service. Here are some of the most common sales closer acronyms and titles: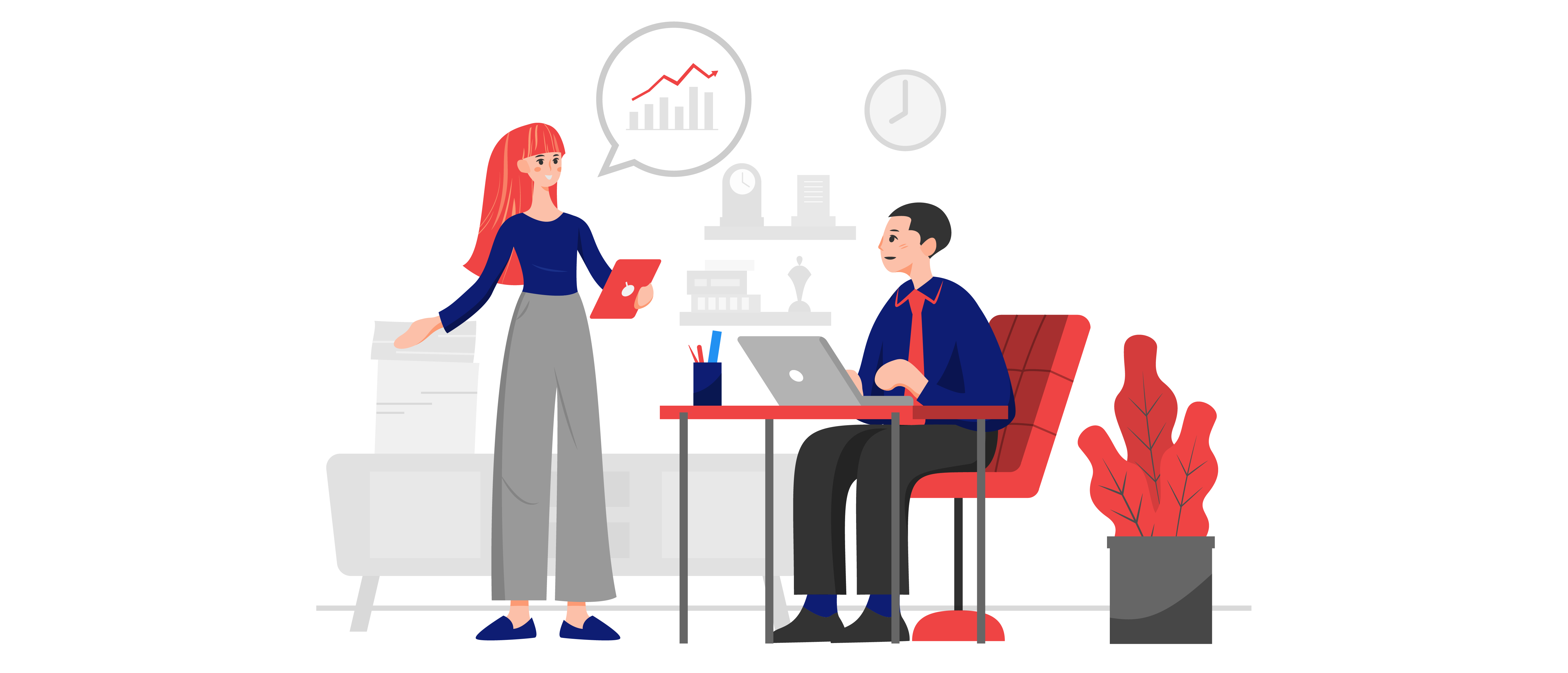 Account Executive Job Description
It may seem that the job of an account executive is easier than that of an outbound sales rep. After all, the leads that come across the desk of an account executive are already almost ready to buy! Unfortunately, it's not always that easy.
Account closers must handle the lion's share of objections from potential buyers, who are naturally vetting the product and making sure it will actually meet their needs. Price is often an objection that comes up in conversations with sales executives. We've compiled 9 ways to overcome price objections, an all too common sales objection.
In addition to being prepared to counter objections about price, it's important for sales closers to have a robust understanding of their competitors - and how they stack up against them. Questions like "What makes your brand better than X company?" or "How does your product compare to the competition?" are common to hear.
Kixie helps sales closers win more deals - with seamless, bi-directional CRM integrations (HubSpot, Pipedrive, ZoHo, and more). Keep reps focused on selling as Kixie intelligently updates deal status and schedules follow-up activities for them. Automatically respond to queries with email and leave Kixie to sync updated data to the correct contact every time status changes.
Average Salary for Account Executives
In the US, Account Executives make on average $67,505 per year (base salary), with the most common bonuses being $24,000 per year in commission and a $15,000 yearly cash bonus (Source: Indeed).
Many industries find sales closers important for their business development, including financial services, SaaS, insurance, health services and medical supply, internet and phone (Verizon, AT&T, etc.), HR management (Indeed, Paradox, etc.).
Sales Engineering and Operations
Sales engineers are problem solvers. They combine the best of both worlds - engineering and sales - to create new solutions for their clients' business problems.
What is a sales engineer?
Sales engineers generally hold advanced degrees in the industry specific to the product or service they sell, enabling them to give in-depth explanations of the technology or science supporting their product to prospective buyers, as well as create advanced custom solutions.
In the world of SaaS, sales engineers have an excellent knowledge of their company's technology, as well as a keen understanding of the kinds of software solutions buyers are looking for. Here are a few commonly used sales engineering titles:
Because they keep a close eye on the ever-changing needs of their business clients and industry-specific trends, SEMs and SESs can act as a liaison between sales and development teams.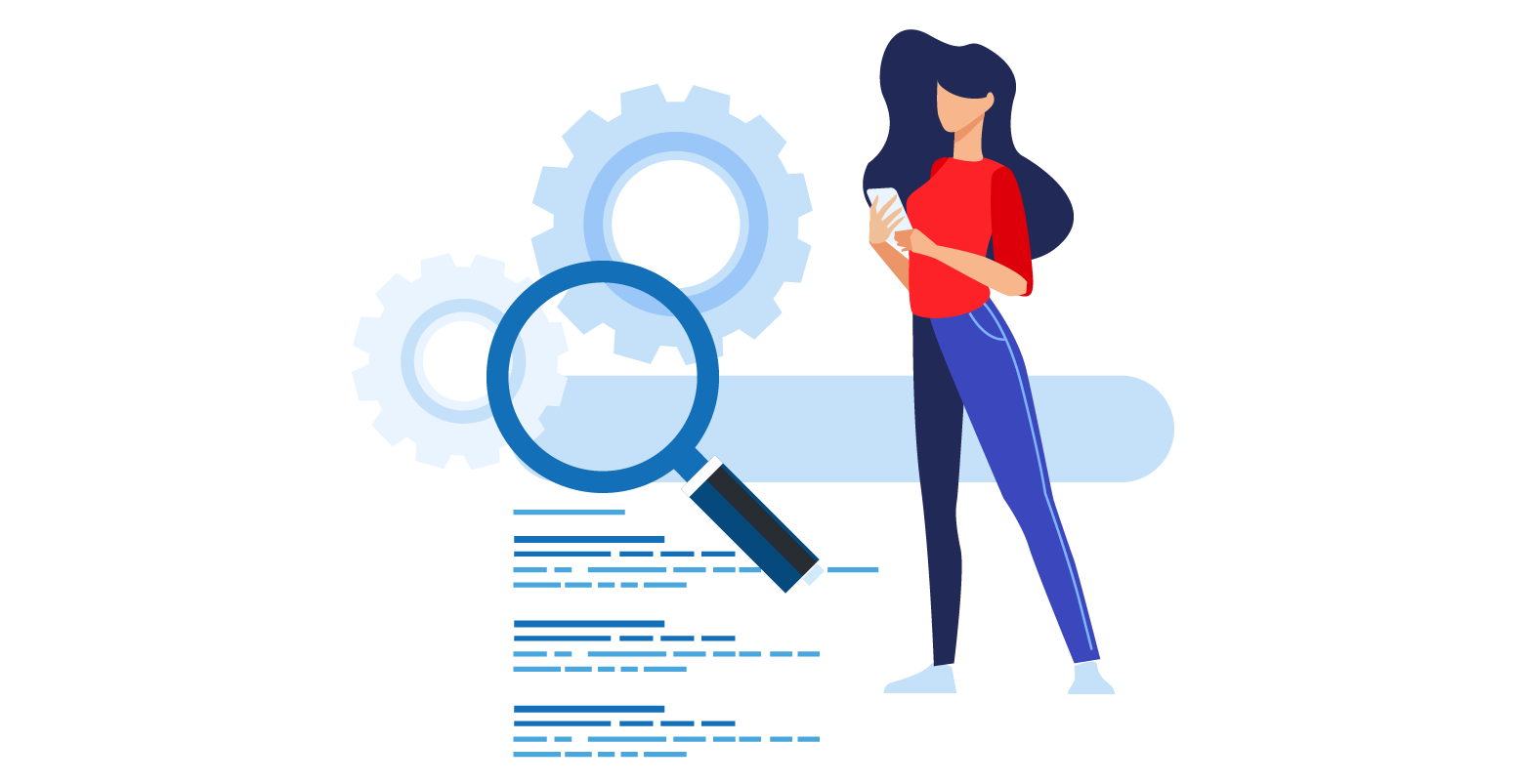 What is a Sales Engineer's salary?
The average sales engineer salary in the United States is $84,261 annually, with $20,000 per year in commission (Source: Indeed). This number varies based on the state and city you work in, with the highest paying cities for sales engineers being Alpharetta, GA ($193,079), New York, NY ($108,988), and Los Angeles ($92,741).
Senior Management
Senior sales management has the responsibility of leading sales and new business growth for the entire organization. Their roles are directly tied to revenue and managing many people, and therefore comes with a lot of challenges and opportunities. Common titles for senior sales management include:
Senior sales management sets the overall direction and strategy for the company's sales team, aligns sales processes to meet and exceed KPIs, and manages people and teams to help them perform their best. HOSs and CGOs aren't necessarily taking sales calls or closing deals, but rather supporting and directing the sales engine within their company.
How much does Senior Sales Management earn?
Professionals working in senior sales management roles, such as HOS or VP of Sales, make on average a base salary of $128,043 (Source: Indeed). Many companies also offer performance based bonuses, dependent on fulfilling monthly, quarterly, or yearly KPIs.
Customer Retention and Growth
Customer success professionals guide clients from the sales to the support phase, by being a reliable, friendly and knowledgeable resource for customers.
What is a CSM in sales?
CSRs and CSMs not only troubleshoot client challenges and provide relevant information, they also build relationships with their portfolio of clients and are an advocate for their needs within the company. Similarly, customer success teams also advocate on behalf of the company and encourage upsells and cross-sells to existing customers.
Effective customer success teams increase a customer's lifetime value, encouraging loyal customers who not only continue with the company, but also upgrade and purchase premium products and services.
Kixie helps customer success teams build relationships and encourage upsells while reducing churn with intelligent, data-driven tools that work on their behalf so they can concentrate on what matters. Kixie offers advanced automation capabilities for creating and closing tickets, call queuing, cadences for seamless follow-up, as well as seamless integrations with major CRMs like HubSpot, Pipedrive, Zoho, and Salesforce.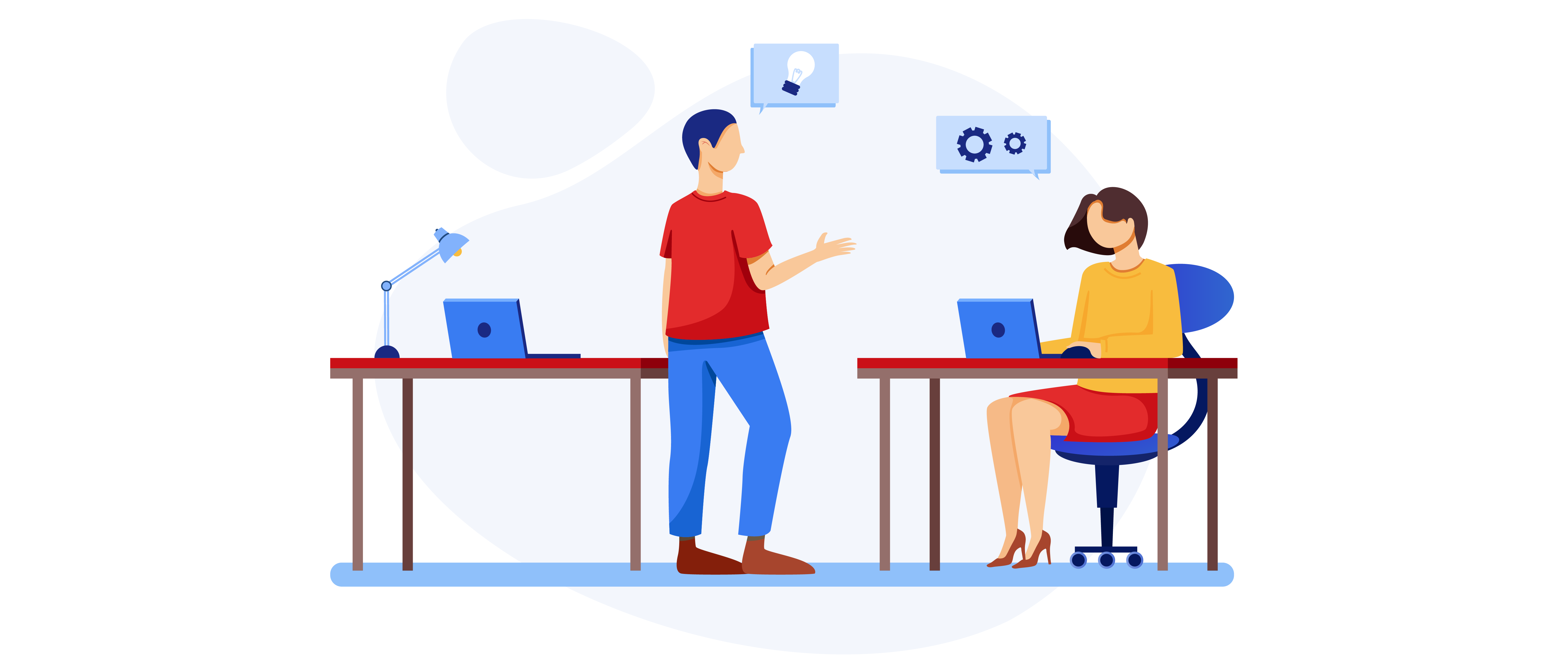 Average CSM Salary
Customer Success Managers make, on average, $59,659 per year in the US. However, this number can vary significantly based on the size and location of the company. For example, CSMs at Salesforce make an estimated $136,940 per year (Source: Indeed).
Which sales role is right for me?
The right sales role for you depends on your experience and expertise, but sales can be a good industry to get your start if you are entering the job market for the first time!
Some key characteristics of great sales and customer support professionals include:
Excellent interpersonal skills
Great communicators
Passion for what they are selling
Willingness to roll up their sleeves and get the job done
No fear calling and following-up with potential clients
Positive attitude
Creative and passionate about helping others
Ability to multi-task across different platforms and forms of communication
Ability to work well under pressure and with a team
Does this sound like you? Kixie is hiring, and we'd love to hear from you! We are looking for jovial, hard-working colleagues to share our journey as we change the landscape of business telephony.
You might also be interested in...