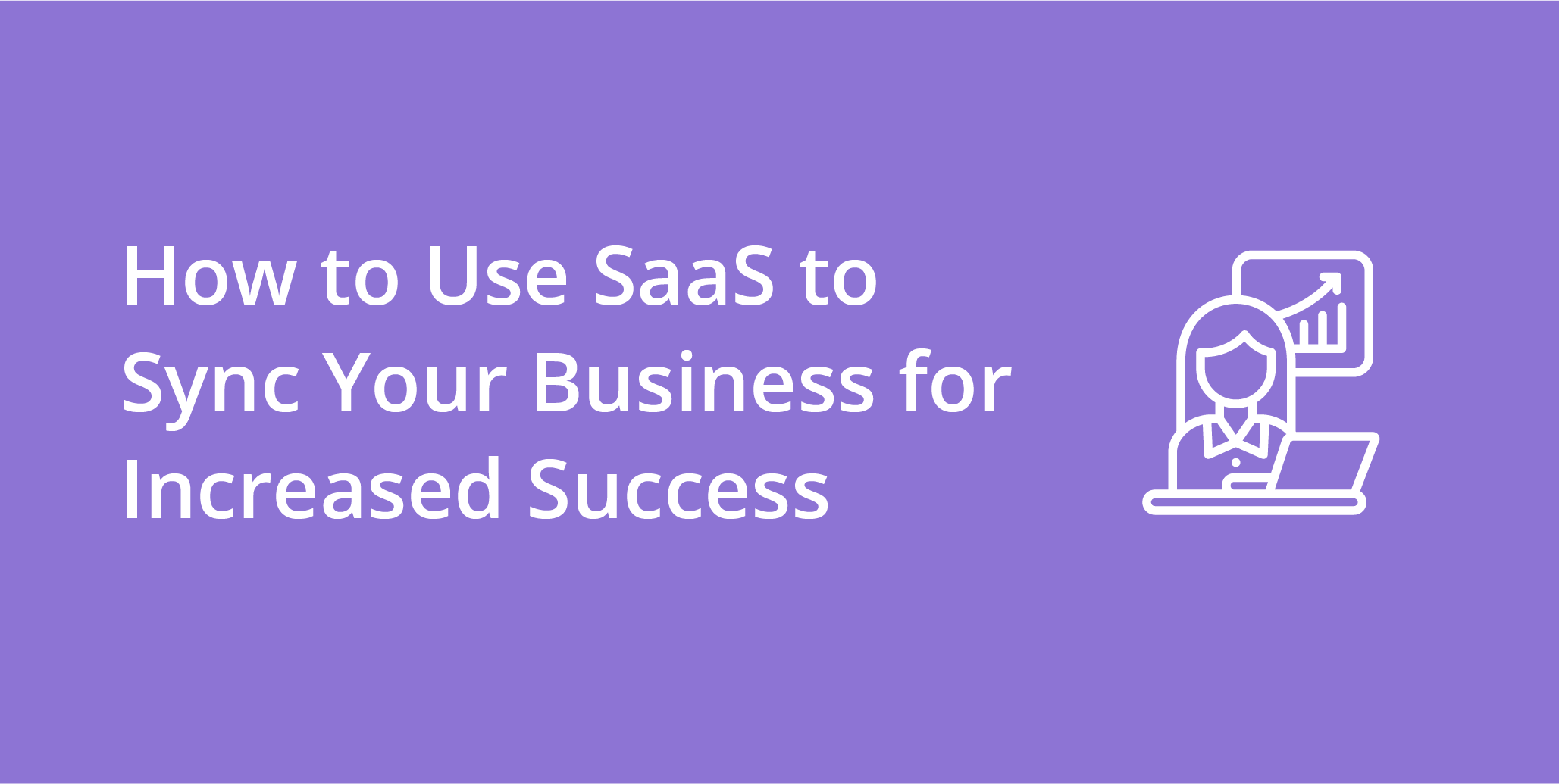 How to Use SaaS to Sync Your Business for Increased Success
SaaS, or software as a service, is also known as cloud-based software. This approach to using applications for businesses allows access from virtually anywhere - as long as there is an internet connection. This makes using software for your business easier. You pay a subscription and simply use what you need from any device without the worry of large upfront fees or downloading large programs.
The SaaS provider takes care of configuring the software, updating the system, and ensuring the security of their server. That's the 'service' part of SaaS. This approach to technology gives business owners more flexibility and less technical responsibility so they can focus on their area of expertise. But it's not just the increased flexibility that's a benefit of SaaS.
There's less time lag between selecting the software you need and actually being able to use it with SaaS. Generally, SaaS costs less than purchasing a suite of business software and it's easier to scale across a company and integrate it with other systems too. Integration helps to keep your business in sync and information up to date. Tutorials, or at the very least SaaS examples for use, and automatic updates are other benefits companies enjoy.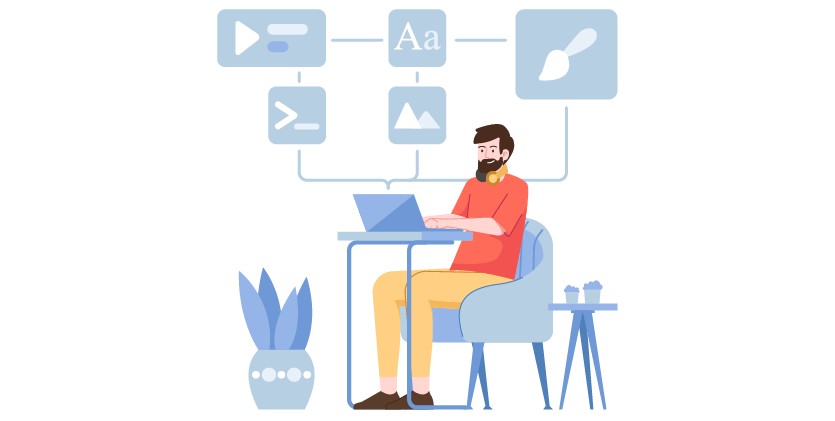 What is SaaS? A Brief History of SaaS services
When businesses began using digital systems to streamline processes and a range of functions, it was a matter of installing enterprise software on each of the business' computers. Think Microsoft Office Suite, Adobe Photoshop for creative pursuits, and Lotus notes for group collaboration.
The invention of the internet changed everything. With the development of the Secure Sockets Layer (SSL) protocol, encrypted data could be sent across the internet. This meant companies were able to store information off-site, securely, without it getting lost. Next came Application Service Providers (ASPs) that provided digital services to a network.
Unlike SaaS, ASPs required suppliers to create each individual login and application manually. A few years down the line, Salesforce launched the first purpose-built-from-scratch SaaS. This was a CRM that let companies track their sales process from prospecting right through to nurturing happy customers. A new era in computer software was born. Data silos were opened up, and collaboration through synchronized sales, marketing, and support teams became a reality.
Using a SaaS Solution
Marketing, sales, and customer support teams are interdependent. To work efficiently, information needs to flow freely between them. Sales and marketing particularly should be in sync. When information doesn't flow and teams are out of sync, business revenue is lost along with customer satisfaction.
There are inherent benefits of SaaS and specific benefits for syncing teams across an organization, including:
Instant accessibility to software
Low entry costs than purchasing software packages and maintaining them
Simple scalability across the business
Easy integration with other software applications
Effective data flow between teams
Greater security for sensitive information
Higher levels of data integrity
Information is the greatest asset your business has. The accessibility, security and integrity of that data have a huge impact on different teams' success. For example, when customer records can be shared across marketing, sales, support and finance teams each employee is able to perform their roles better and with more ease. This keeps your departments – particularly sales, marketing, and support – working together seamlessly.
Choosing the Right SaaS Service
Typically, small businesses use around 102 different apps from a range of SaaS providers. That number increases to 137 apps for mid-market businesses and a whopping 288 for large enterprises. SaaS services come in a range of apps from customer relationship management (CRM) to image editing apps like Adobe photoshop. When choosing the right SaaS service, there are a few things to consider.
Functionality is an obvious starting point. You'll need to thoroughly understand what the SaaS service delivers. To get the greatest return from your SaaS investment, employees need to use it. Training and guides should be a consideration so people can easily adapt them to daily work life. Integration with existing apps is also important. If a new service doesn't play with existing ones, you may end up with duplicate records and inaccessible data. That's bad news for a business.

SaaS Solutions for Sales
Real-time updates for prospect and customer information, two-way synchronization so other teams are kept in the loop with prospect's behavior, and customizable fields are all a must for improving collaboration and success for sales teams. When looking for SaaS solutions for sales, consider apps that enhance collaboration and transparency between teams.
The following list of SaaS apps is a great start for sales teams:
Cloud-based phone systems and automated dialers
Sales reporting and coaching dashboards
AI-powered sales engagement tools for SMS, voicemail, and email
SaaS Solutions for Marketing
Automating elements of marketing campaigns and gaining insights from interactions to enhance the handover of prospects to salespeople are essential ways SaaS can synchronize team functions.
When considering SaaS for marketing, the following functionality is essential:
Automate SMS campaigns and lead generation pipelines
Integrate with CRMs
SaaS for Support Teams
Customer information must flow easily for support teams to deliver excellent service. Equally, information needs to flow from the support team to enhance sales and marketing functions and enable them to nurture relationships based on real-time data.
Support teams benefit from the following SaaS accessibility:
Complete customer records with automated record updates
Call monitoring systems can flag words and phrases for quality assurance and compliance
Automate service tickets with helpdesk software integrations
SaaS makes staying on top of customer support easy. And that's critical to keep your customers happy. "SaaS allows for companies to manage their customer service features and functionality from a remote location. The software can be accessed by authorized employees from any computer with an internet connection, which means that customer service representatives have the ability to provide support around the clock" says Rebecca Gunter from Hand Stations. "Additionally, SaaS solutions often include reporting features that allow companies to track and analyze customer service data in order to improve operations."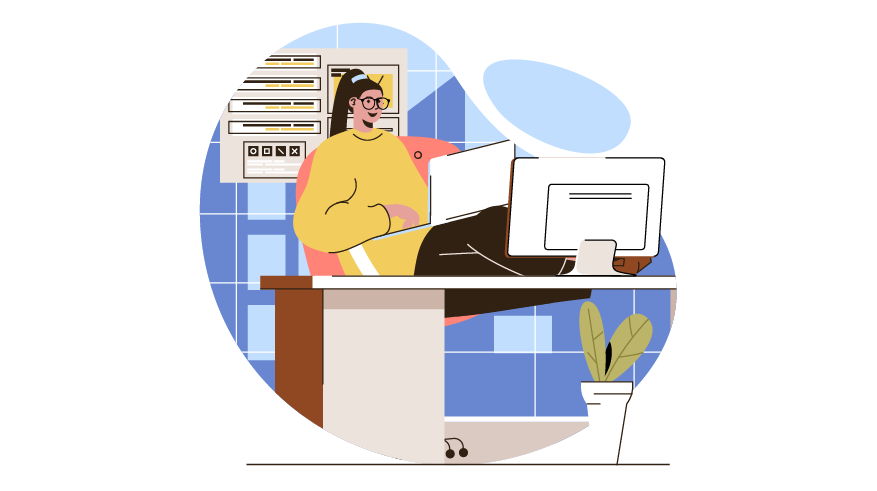 The Bottom Line:
SaaS enables businesses to access the software they need at lower prices and with less commitment than purchasing packages outright. Furthermore, the ability to integrate software easily allows businesses to create bespoke systems that support their teams and enhance the flow of information throughout the business. This is undoubtedly one of the factors behind the 500% increase in the size of the SaaS industry over the past seven years.
When choosing SaaS services, business owners should ensure two-way synchronization for optimal data flows to avoid data silos or duplicate records. SaaS easily provides the tools teams need to work together. When done well, it can streamline business processes, automate tedious tasks and improve the success of your operations.
You might also be interested in...