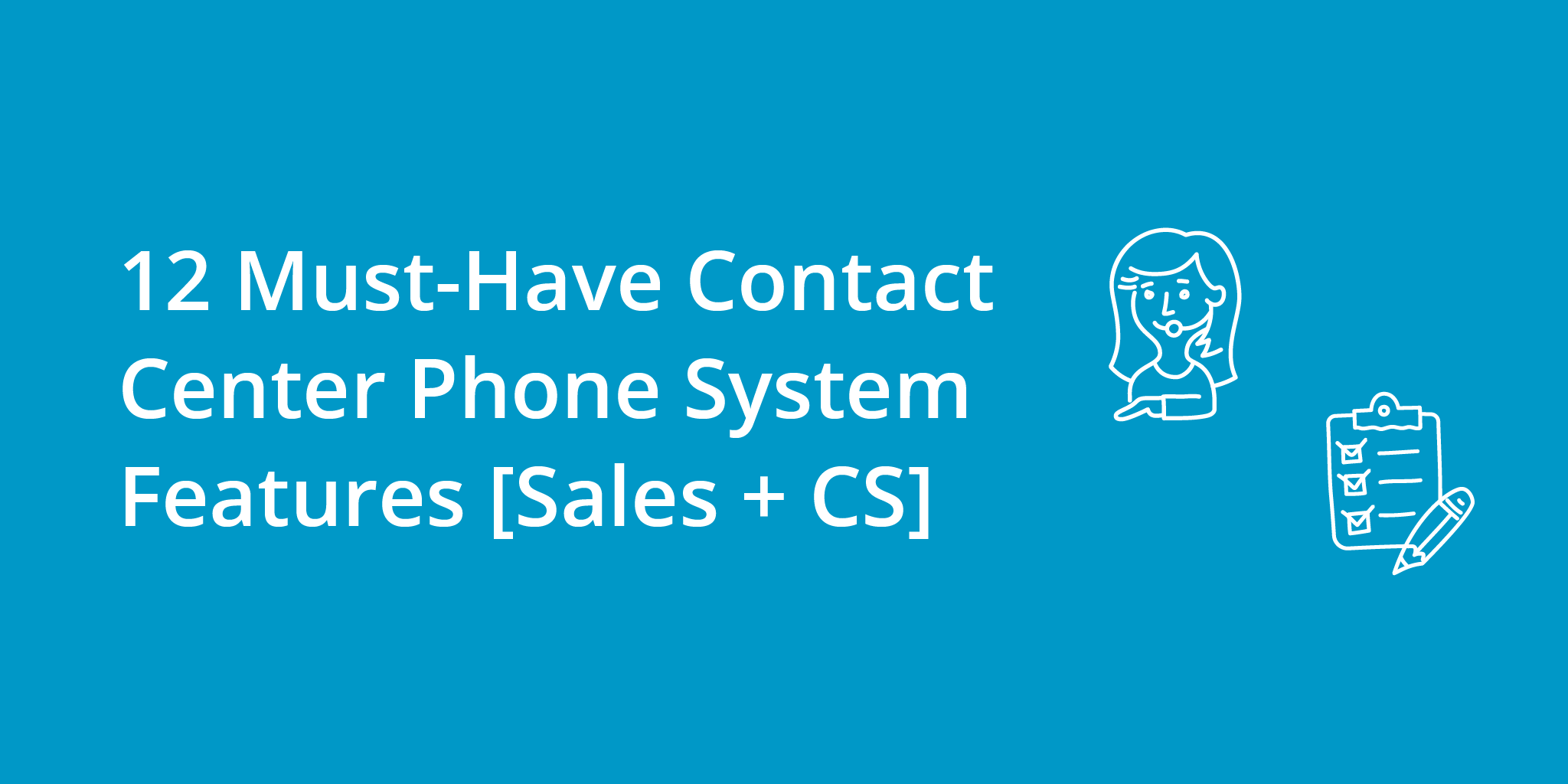 As a sales manager, you know that a contact center phone system is critical to the success of your sales team. But with so many options available, how do you choose the right one? One of the most important factors to consider when selecting a contact center phone system is the features it offers. With the right features, your sales team can work more efficiently, provide better customer service, and ultimately close more deals.
In this article, we'll outline the must-have contact center phone system features that every sales manager should look for to support both inbound and outbound calling. From interactive voice response (IVR) and automatic call distribution (ACD) to call recording and real-time reporting, we'll explain the benefits of each feature and provide examples of how they can be used in a B2B setting. We'll also provide advice for setting up these features to ensure that you're getting the most out of your contact center phone system.
Whether you're looking to upgrade your current system or are in the market for a new one, this article will help you make an informed decision. By selecting a contact center phone system with these must-have features, you'll be able to optimize your sales team's performance, improve customer satisfaction, and increase revenue for your organization.

Inbound Calling Features
Interactive Voice Response (IVR)
Interactive Voice Response (IVR) is a technology that uses automated voice menus to create a self-service experience for customers and provide them with options to get the help they need. It enables users to interact with automated systems through their phone keypad or spoken commands, allowing them to access information quickly and effortlessly (i.e. "Press 1 for Sales, press 2 for Support"). IVR can also be used for lead generation, appointment scheduling, customer feedback collection, and other tasks that require customer input.
Ring Groups
A ring group is a phone system feature that allows incoming calls to be distributed to multiple extensions or lines simultaneously. When an incoming call is received, the call can either ring on all of the extensions associated with the ring group at once, ring one by one down a list of numbers, or round robin the incoming call. This is useful for businesses and customer service teams, as it ensures that there will always be someone available to answer calls and prevents customers from having to wait too long before getting the help they need.
Automatic Call Distribution (ACD)
Automatic Call Distribution (ACD) is a call routing system that ensures incoming calls are distributed evenly and efficiently to agents who have the skills and availability to handle them. It allows businesses to set specific, CRM-based criteria such as customer location, deal size, and custom tags in order to determine which agent or group of agents should handle the call. ACD can automatically distribute calls based on rules set up in your phone system account. For instance, if a client from a large deal calls your support line, you may want to provide that person with your premier support agents to ensure they have an excellent experience.
Inbound Call Queues
Inbound call queues are a common but useful feature of call center phone systems. They enable incoming calls to be placed in a virtual line and sorted according to pre-determined criteria, such as availability of an agent or time since the caller initiated contact. This can help businesses ensure that calls are answered quickly and efficiently, allowing for better customer service and lower wait times.
Outbound Calling Features
Local Presence Dialing
For sales teams that rely on outbound calling for new lead generation and qualification, local presence dialing is a must-have. Dynamic local presence software automatically rotates the phone number you are calling with to match the area code of the prospect you are calling. This is NOT the same as number spoofing. Instead, local presence dialing uses a pool of real phone numbers from across the US and Canada, and automatically rotates between them. Calling a prospect with a local and familiar number greatly increases your chances of getting an answer.
Voicemail Drop
Voicemail drop is a feature of many modern phone systems that allows businesses to leave pre-recorded messages in the voicemail boxes of their contacts or potential customers. Instead of waiting for the "beep," simply click on a pre-recorded voicemail in your dialer and hangup once you hear the voicemail greeting. This can be used to deliver targeted messages such as sales offers, product updates, or customer service information quickly and efficiently without having to spend time speaking with each contact individually.
Multi-line Autodialer
A multi-line autodialer is a type of phone system software that can automatically place multiple calls simultaneously. When someone picks up, the other calls are automatically ended so the rep can focus on just one conversation. This feature allows businesses to quickly reach large numbers of customers or potential customers without having to manually dial each number individually. With a multi-line autodialer, users can also save time by connecting their CRM, so that call attempts and answers are automatically logged.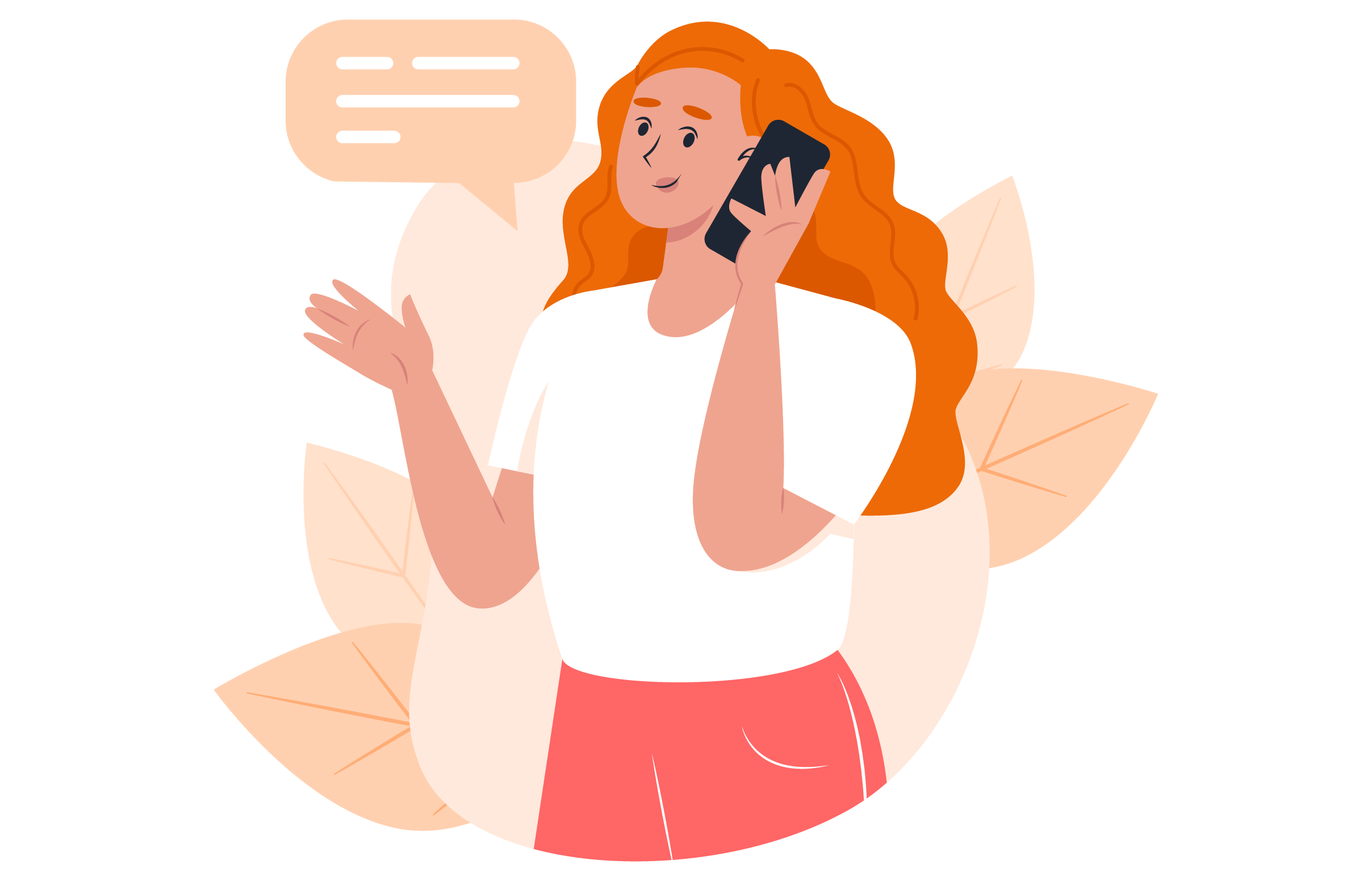 Team SMS
Business or Team SMS is a feature of enterprise communication systems that allows businesses to efficiently manage customer service inquiries, respond to sales leads, and much more through their company's SMS messages. A shared SMS inbox enables team members from different departments to collaborate on a single platform, and respond to incoming customer messages accordingly. This feature also helps businesses quickly respond to customer queries, increase engagement rates, and provide better customer service.
Productivity and Training Features
CRM Integration
CRM integration for a contact center phone system is a feature that allows businesses to access customer information from their customer relationship management (CRM) system and use it in their business's dialer phone system. This integration enables callers to access important customer data such as contact information and purchase history before placing a call, allowing them to provide more personal and tailored customer service. In addition, this integration can help boost user productivity by automating the search process for customer records and streamlining the calling process. CRM integration also opens the door for a number of automation and workflow possibilities. For instance, with Hubspot and Kixie, you can automate lead follow-ups, SMS, phone calls and emails, and more.
Voice and SMS Automation
Voice and SMS automation for call center phone systems allows businesses to automate tasks such as sending SMS notifications, following up with customers over the phone, and reaching out to inbound leads. With automated sales cadences, businesses can make sure their sales agents are keeping in touch with prospects, and not forgetting to reach out. And with SMS automation, businesses can send text messages with personalized offers and automated replies in response to customer inquiries after hours. This type of automation helps businesses save time, reduce human errors, and improve customer service.
Live Call Coaching
A great tool for sales managers is live call coaching, which lets managers listen in to ongoing sales calls, whisper directly to an agent on a call, or barge in and take over a call gone wrong. Not only does this keep seasoned reps accountable, but it can also be an effective fail-safe for managers who are worried about green sales agents on calls. By providing live call coaching, businesses can better equip their staff with the knowledge and resources needed to provide an optimal customer experience that leads to increased loyalty and conversions.
Call Recordings
Call recording software is specifically designed to record and store incoming and outgoing telephone calls. It allows businesses to capture important conversations, review the call audio in order to improve customer service, provide evidence for dispute resolution, or comply with regulations. The software can be used to record conversations between agents and customers, as well as conversations between agents and other staff members. By capturing these conversations in real-time, organizations have access to key insights that can help them better understand customer needs and preferences in order to provide a more tailored experience. With call recording software, businesses can also use the audio recordings for training purposes or analytics.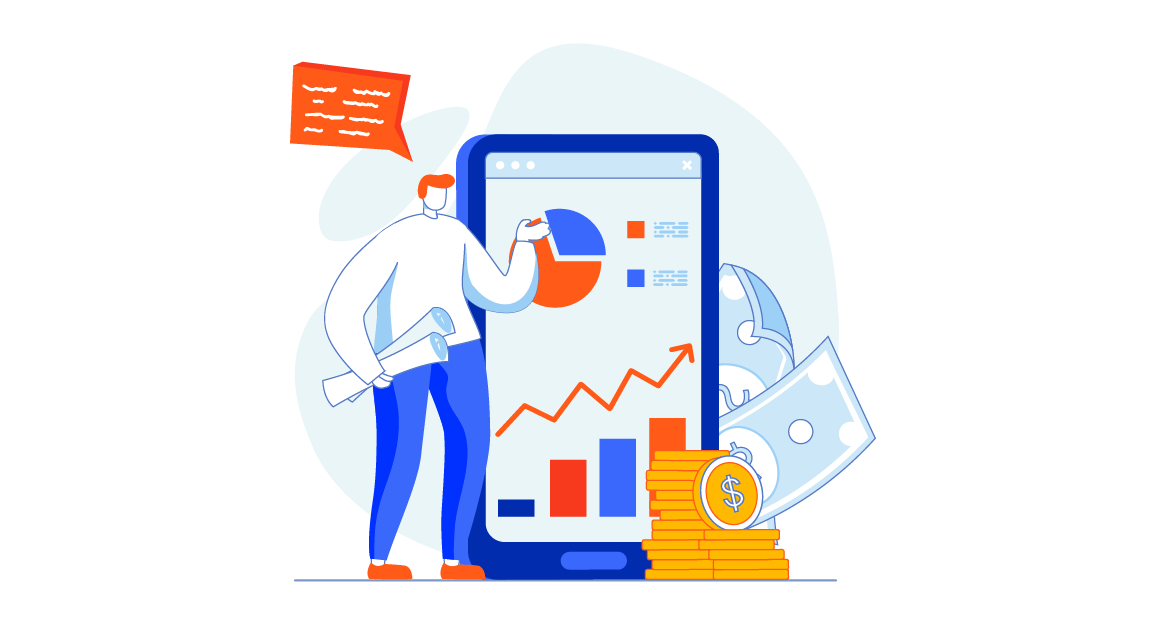 How To Get Started with Contact Center Phone Features
If you're ready to improve your organization's performance and provide your team with these must-have contact center phone features, you'll need to find a robust contact center phone system. Kixie offers all of the phone features described above, and many more, for one transparent price per month. You can start a free trial of Kixie today, or schedule a meeting with one of our experienced team members to ask about more of Kixie's sales engagement features. Once you implement a phone system, here are some tips to get started on the right foot:
Ensure proper staff training: It's critical that contact center agents are properly trained on how to use the phone system's features and have a good understanding of each feature's purpose.
Set up automated messages: Automated messages provide customers with quick access to relevant information without having to wait for an agent to become available. This includes automated greetings and prompts when customers call in, so they know that their call has been received and is being addressed quickly.
Integrate your CRM: By connecting your CRM to your phone system, you can automatically track call history and dispositions, update your CRM records in the dialer, and build automated workflows that fit your team's needs.
You might also be interested in...