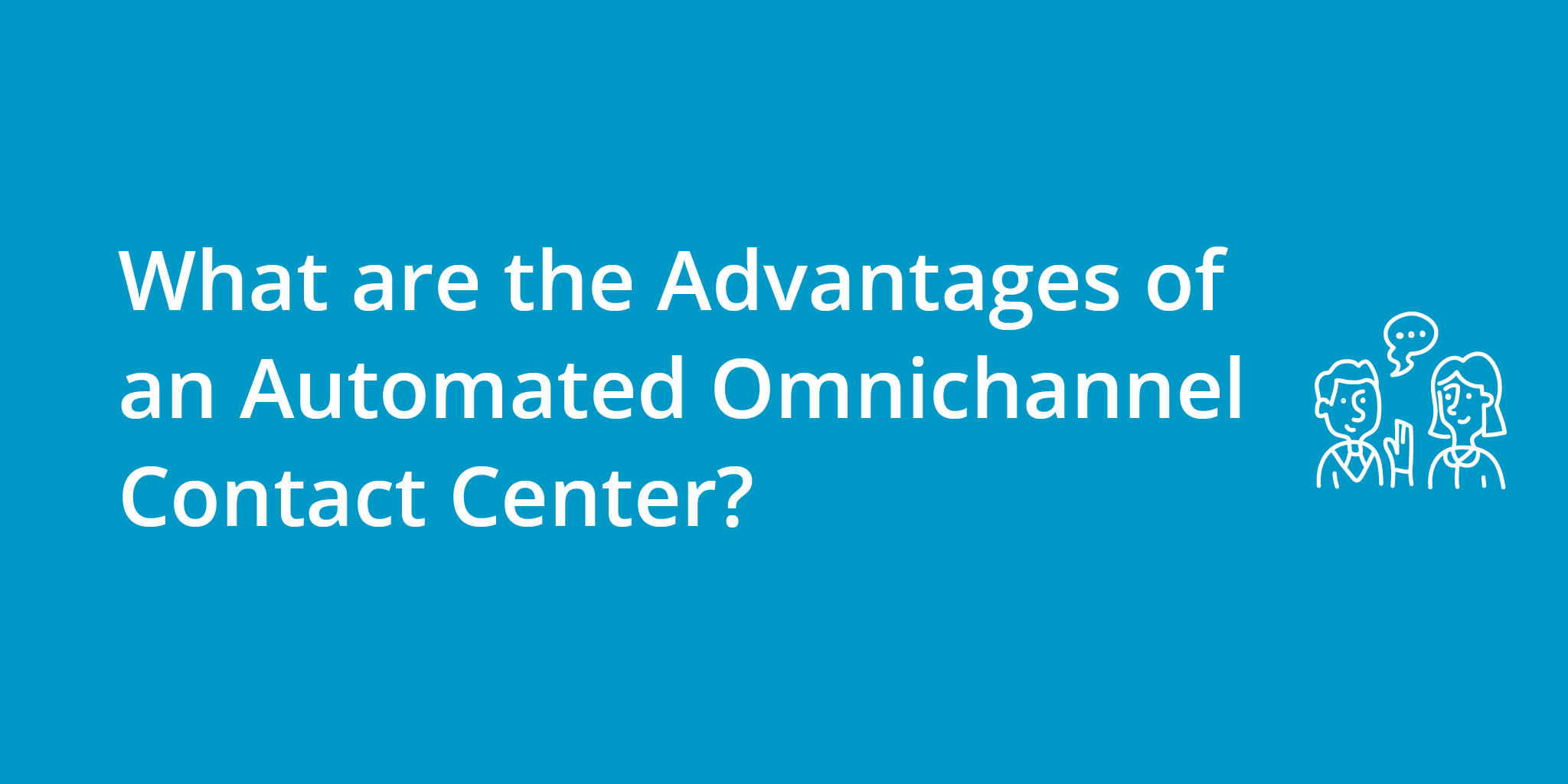 While qualified agents are the centerpiece of any successful call center, most businesses still need to realize that a top-notch call center requires much more than simply a group of motivated and well-trained agents. Without the right tools and infrastructure, even your greatest agents can be stifled by unnecessary processes, bottlenecked by manual data entry, and rendered ineffective by tedious, manual processes.
However, contact centers now have a way of optimizing their operations through automation. When it comes to omnichannel contact centers, automation can help out in countless ways.
In this article, we'll share the advantages of an automated omnichannel contact center and how your contact center can benefit from it.
What is an Automated Omnichannel Contact Center?
When we think of omnichannel, we think of the concept of connecting multiple communication touch points such as calls, live chat, email, and social media. In other words, an omnichannel contact center is a contact center that allows customers to access the help desk team via multiple channels.
But how does automation come into play?
Call center automation means automating processes that were previously done manually by agents. When these tasks are automated, agents can focus on more complex issues and provide a better overall customer experience. This allows for faster response times and higher-quality customer service.
Some common features associated with call center automation include call routing, call recording, IVR (Interactive Voice Response), and auto-dialing systems.
Here are the advantages of automated omnichannel contact centers.
Customer Engagement
An omnichannel contact center allows customers to choose how they want to engage with your brand. They can call, email, or chat with you anytime, anywhere, and on any device. This means they're more likely to engage with your brand because they have more options and can choose the one they feel the most comfortable with.
Omnichannel allows your agents to pay equal attention to all channels, whether they contact you via social media, email, or call. This means that no matter how customers interact with your business, they will receive the same level of service.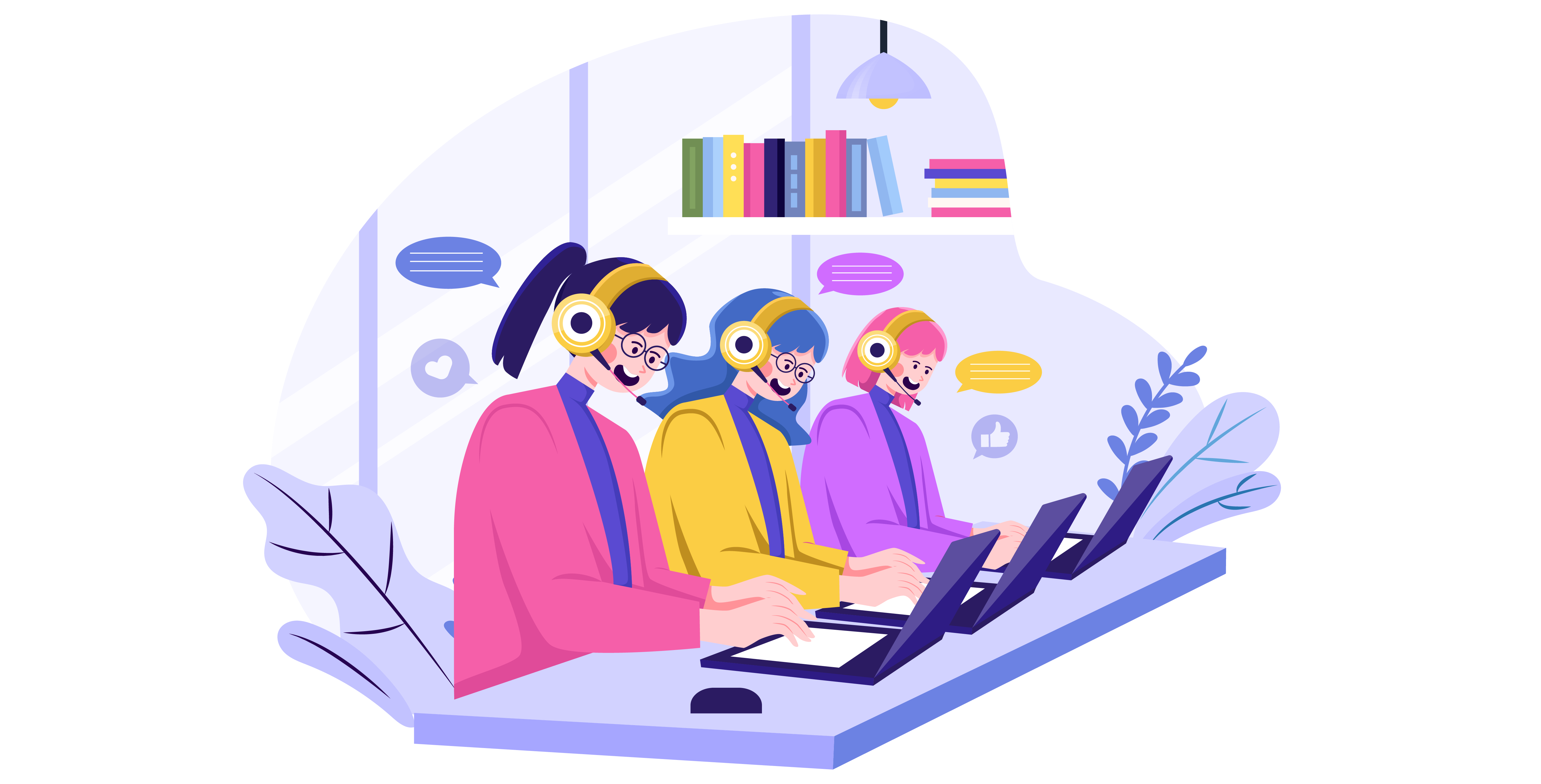 Automatically and Quickly Gain Customer Insights
An automated omnichannel contact center can help you reduce manual processes and gain greater customer insights with an increased speed. For example, an intelligent inbound routing system automates tasks such as pre-qualification or routing calls based on factors such as geography, language, or type of call (sales call, technical support, etc.).
AI can provide agents with up-to-date information about previous customer interactions and their issues. This enables agents to focus on higher-value activities, such as conducting customer profiling or solving complex problems that require human intervention.
What's more, automation is an excellent solution to deal with unexpected issues, as it allows for the seamless transfer of calls in case of a system failure or outage.
Higher Levels of Customer Retention
Customer service quality is one of the most important factors in improving your customer retention rate. This often means going the extra mile to provide the customers with multiple channels to get in touch with your helpdesk team.
Studies have shown that customers who interact with a human agent are more likely to remain loyal to your brand than those who don't. However, if you're dealing with high volumes of calls each day, it can be challenging for agents to handle all of them.
Automated tools like IVRs and voice recognition software allow you to provide excellent support while ensuring that every caller gets through quickly and easily. This can result in higher levels of customer retention as well as increased customer satisfaction.
Business Software Integration
Another advantage of automated omnichannel contact centers is that they can integrate with various business software to provide a single view of all customer interactions. This helps businesses maintain customer relationships and improve customer service.
CRM
An automated omnichannel contact center can integrate with your customer relationship management (CRM) system. The CRM system is where companies store information related to their customers — including how they interact with each other — so that they can plan future campaigns accordingly.
With an automated omnichannel contact center, you can see which channels your customers have been using to reach out, what their goals are, and whether or not they've been getting results from those efforts.
Sales Engagement Tools
An automated omnichannel contact center integrates with sales engagement tools to help sales teams be more productive and effective. This integration enables sales reps to use a single platform for all their customer communication needs, including:
Sales prospecting, including outbound and inbound calls, emails, texts, and social media
Lead nurturing, helping prospects move through the sales funnel and become customers
Customer support for live chat or phone calls
Streamlining customer communication effectively translates to better quality customer support, resulting in increased sales revenue for your business. Customers who have a positive omnichannel experience are more likely to purchase or recommend your products or services to others.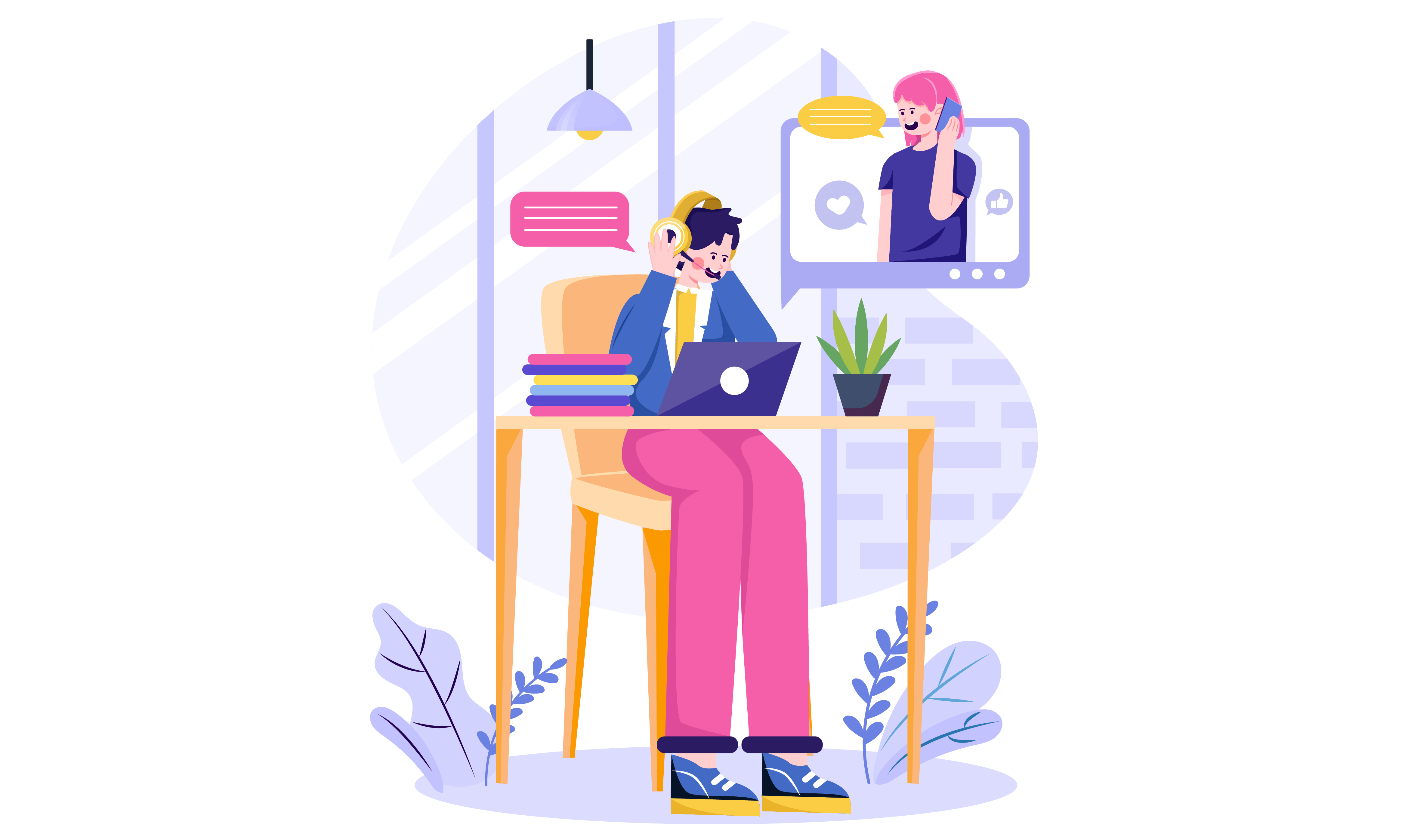 Employee Performance
Using an automated omnichannel contact center also improves employee performance. A case study showed that by reducing wait times and increasing efficiency with an automated sales engagement platform, employees can handle 25% more calls in a day, leading to increased productivity.
What's more, automation helps keep employees motivated by removing tedious, mundane tasks from their workload. As a result, the stress on employees is reduced, and they can focus their attention on more customer-centric issues.
In addition, automation changes the way success is measured in a contact center. In automated call centers, your agents no longer have to focus on standard metrics, such as calls per hour or average handle time. Instead, their success is measured by how well the customer issue was resolved, which leads to increased motivation and productivity.
Automate After-Call Work
An automated omnichannel contact center can automate many of the tasks associated with after-call work. After a customer call is complete, the system automatically takes care of key after-call tasks. The system can automate manual tasks and processes, such as:
Scheduling a follow-up call or appointment based on the customer's availability.
Classifying the call outcome and reason for calling.
Creating a task for the representative to follow up on any specific issues or requests.
Updating the customer information and interaction history in the CRM.
This includes updating notes in your CRM system or following up with customers on items such as order status or shipment tracking information. Another example of an automated after-call task could be sending a follow-up email to a customer after a customer service call.
Fully Automate Specific Call Types
Automated omnichannel contact centers are also more efficient than traditional call centers because they allow you to fully automate specific call types, such as checking order status or placing an order.
For example, if someone calls in asking for directions or help with an order, you can set up an IVR system to automatically direct them to the right person or department for assistance.
Some examples of automated call types can be surveys that play pre-recorded questions allowing the customers to answer using their keypad, or reminder calls that remind customers of scheduled appointments.
Give Equal Attention to All Channels
The ability to provide equal attention to all customer channels is one of the biggest benefits of implementing an automated omnichannel contact center. The increased flexibility and scalability that come with a fully automated solution allow you to quickly react to changes in customer behavior while providing a consistent customer experience across all touchpoints.
AI-Powered Chatbots
Today's customers are no longer confined to traditional methods of communication.
One way that automated omnichannel contact centers can improve communication is by using chatbots. These AI-powered programs can interact with customers in a natural language and direct them to the appropriate resources or human agents when necessary. This can reduce response times and improve the overall customer experience.
Additionally, an automated contact center can help create a comprehensive view of the customer by integrating data from multiple channels such as social media, email, or phone calls. This can help agents have a complete picture of the issue and provide personalized assistance.
Emails and Calls
Automated omnichannel customer centers can optimize emails and calls from customers in a variety of ways. For example, using IVR, automated call centers can provide more accurate responses to customer requests or transfer the call to the right agent.
What's more, responses to customer emails can be automated using machine learning. These algorithms can be used to analyze the content of customer emails and generate responses that accurately answer the customer's inquiries. In addition, thanks to machine learning, customer emails can be automatically categorized and prioritized. This allows the agents to answer the most urgent queries first.
Analytics and Reporting
Another advantage of an automated omnichannel contact center is that it gives you more insight into how customers interact with your business — whether through live chat or email messaging — which sales teams can then use to analyze sales trends.
An automated omnichannel contact center enables you to access real-time data from all channels. You can find out, for example, where your customers are contacting you from, what device they are using, or whether they're using VPN or a VPN for business use.
Machine learning and AI can be used to identify behavioral and communication patterns based on customer interaction to provide more detailed analytics. This can help companies better understand customer behavior and preferences, predict future behavior, and develop more accurate outreach campaigns.
Final Thoughts
Automated omnichannel contact centers utilize technology that brings efficiency and ease to their daily operations while improving customer experience and employee satisfaction. The success behind automated contact centers is their ability to combine the human touch with automated processes to increase the speed of operations and help agents provide customers with more accurate support.
As these automation-driven contact centers keep the customer service industry competitive, other businesses will continue adopting them to improve the general experience of their customers.
---
This is a guest post from Radostin Anastasov, the Content and Digital PR Manager of ThriveMyWay. He has acquired his marketing and PR experience across a variety of industries, such as AI, finance, and communications. When he's not busy writing, he plays basketball to rock music.
You might also be interested in...