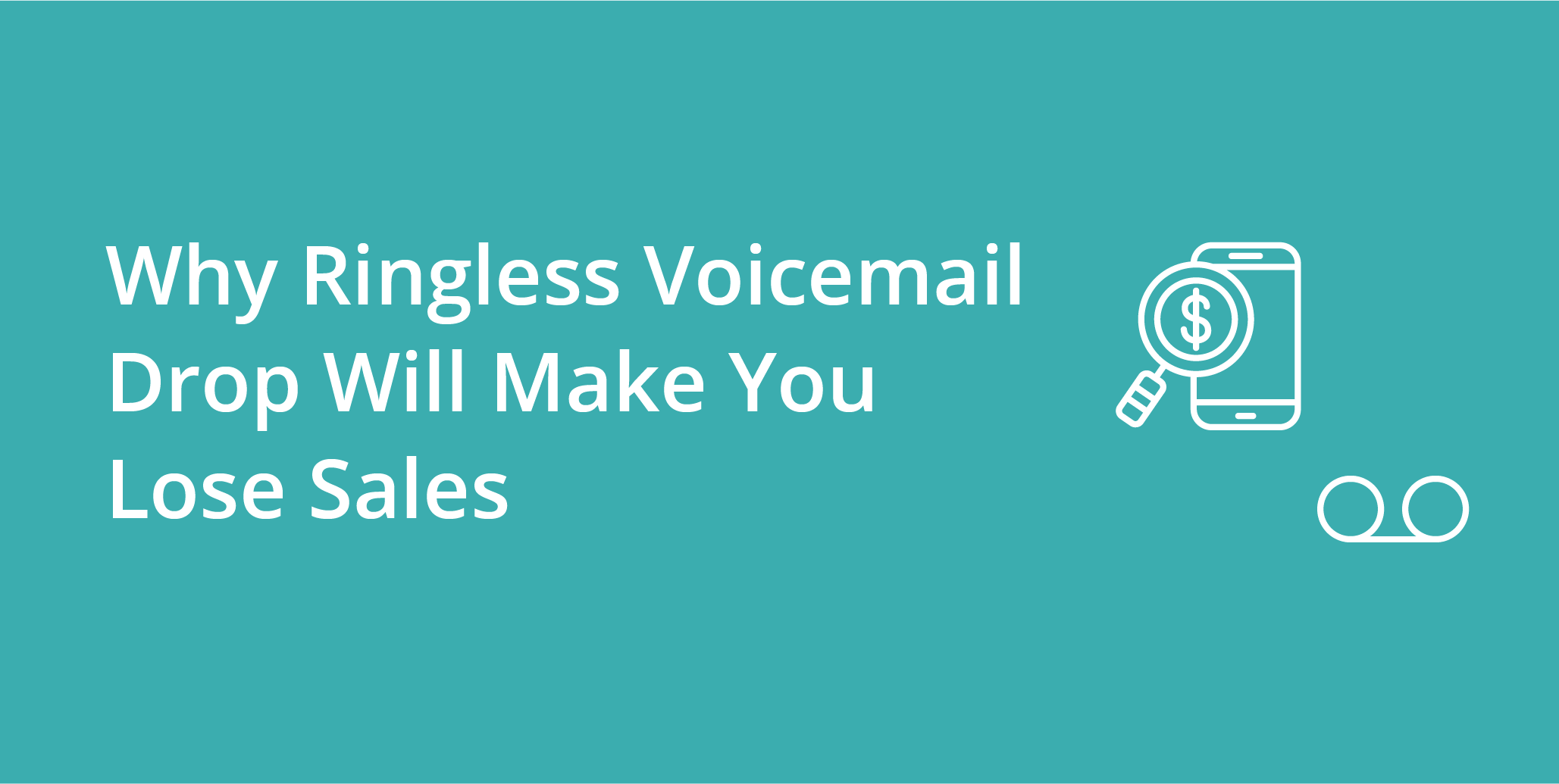 Is Ringless Voicemail Drop Losing You Sales?
80% of sales calls go straight to voicemail. This means that sales representatives spend a lot of their time leaving messages for customers on their voicemail. It's a tedious process that takes your team away from other, more useful tasks.
To combat this, voicemail drop software allows agents to leave a pre-recorded voicemail at the touch of a button. They can then immediately go on to the next call, saving them a huge amount of time and effort. However, if you're looking for a ringless voicemail app, read this article first.
What is Ringless Voicemail Drop?
In most cases, voicemail drop requires you to first call the customer and wait for their voicemail to pick up before leaving a message.
Ringless voicemail software, or direct to voicemail marketing, instead bypasses this requirement. The voicemail will be left on the prospect's voicemail without calling their phone at all. They'll simply see they have a voicemail in their inbox, though their phone never rang.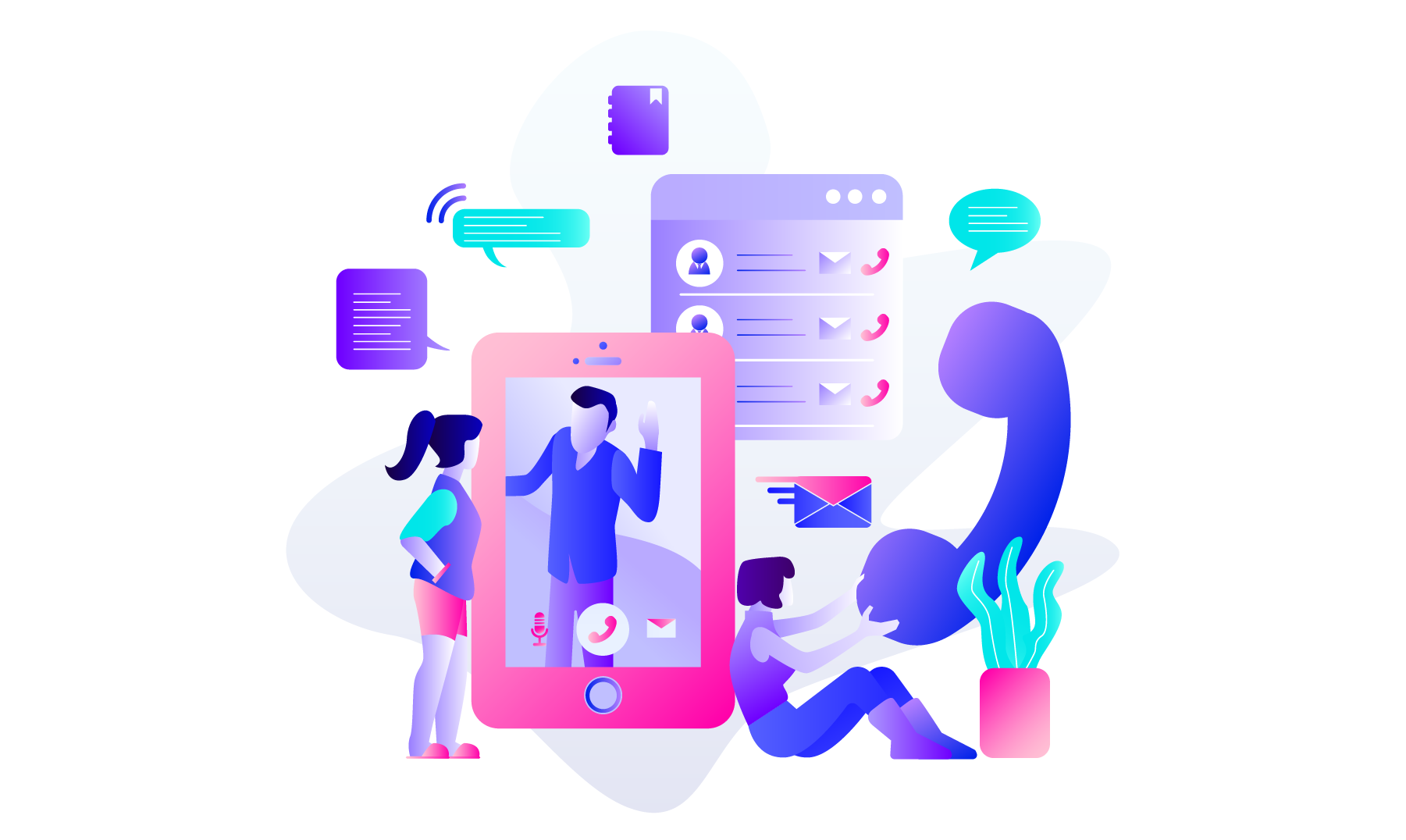 How Does Ringless Voicemail Work?
Ringless voicemail software works through server-to-server communication. Instead of the marketer making a call to the customer's phone through traditional means, a message is sent directly to the voicemail server of the voicemail service provider.
This way, when the customer's cellphone checks to see whether there are any voicemails, there's a new voicemail waiting, even though a call was never directly made to their cell phone.
Do Ringless Voicemail Drops Work?
Ringless VM may sound like a win-win for businesses and consumers alike. Businesses can make marketing pitches to customers at any time of the day without interrupting them with a phone call, for instance.
There are a few situations where ringless voicemail might make sense. For example, if a school gets prior consent from all parents to contact them, they can send ringless voicemails when there's a change in school policy. They don't have to call every parent individually and the parents can check the message at their convenience.
But, in a sales context, ringless voicemail isn't always well regarded by customers. For some, it feels like an invasion of their personal space, as they now have multiple voicemails in their inbox despite having never missed a call. It feels deceptive.
As customers come to understand ringless voicemail drops more, they see that any ringless voicemail left for them came from a company that didn't go to the effort of talking to them directly. This greatly devalues the marketing message left by ringless voicemail.
Ringless voicemail is often regarded as spam for voicemail, which lowers its value as a marketing technique. The nature of ringless voicemail means it can't be very well targeted, so customers often find the ringless voicemails they've received aren't worth responding to, as the marketing message hasn't been tailored to them.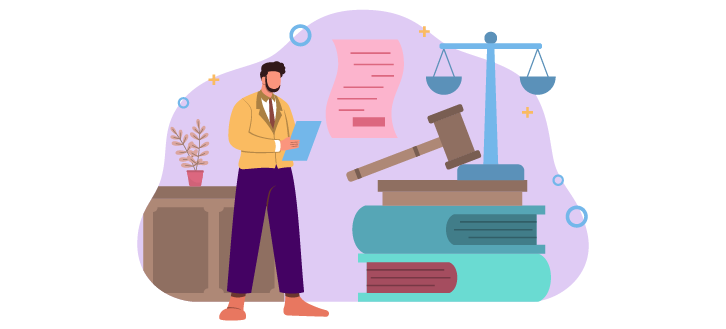 Is Ringless Voicemail Legal?
Even more troubling for marketers is the increasing legislation around ringless voicemail drop services. When ringless voicemail first hit the market, it fell somewhat outside the Telephone Consumer Protection Act (TCPA) and Federal Communications Commission (FCC) regulations. This is because, technically, no call is ever made, so ringless voicemail wasn't governed by the same rules.
Ringless voicemail providers still use this justification for the legality of ringless voicemail drops, but every court to date has rejected this argument. Even when a telemarketing company petitioned the court to declare the delivery of a ringless voicemail did not constitute a call, they were forced to withdraw their petition.
Ringless voicemail drops are now on quite shaky ground from a legal perspective.
Could I Be Fined For Using Ringless Voicemail Drop Software?
You must consider the potential ramifications of using ringless voicemail, particularly if there is any ambiguity over whether the customer has given prior consent to receive messages from you. One court case, currently ongoing, sees a company facing a $925 million fine for sending communication without the prior consent of the receivers.
It's for this reason that most companies have stopped using ringless voicemail drops. Using ringless voicemail drop was always a gray area, but the courts have made it clear that ringless voicemail drop's day in the sun is over. Anyone continuing to use ringless voicemail drop is risking litigation down the line.
Legal Voicemail Drop Software
You can avoid any legal issues yet still gain all the fantastic advantages of voicemail drop by simply avoiding explicitly ringless voicemail drop.
A voicemail drop app is an integral part of most sales and marketing toolkits, and it offers some fantastic advantages. Most legal voicemail service providers offer these features:
Your agents make calls to customers as normal, usually through a multi-line auto-dialer that can power through a list of contacts one by one or even call multiple prospects concurrently. If the agent hears a voicemail pick up, they can choose from a dropdown menu of pre-recorded voicemail drops. They will immediately move on to the next call, while the software dutifully leaves the pre-recorded voicemail on the original customer's voicemail service.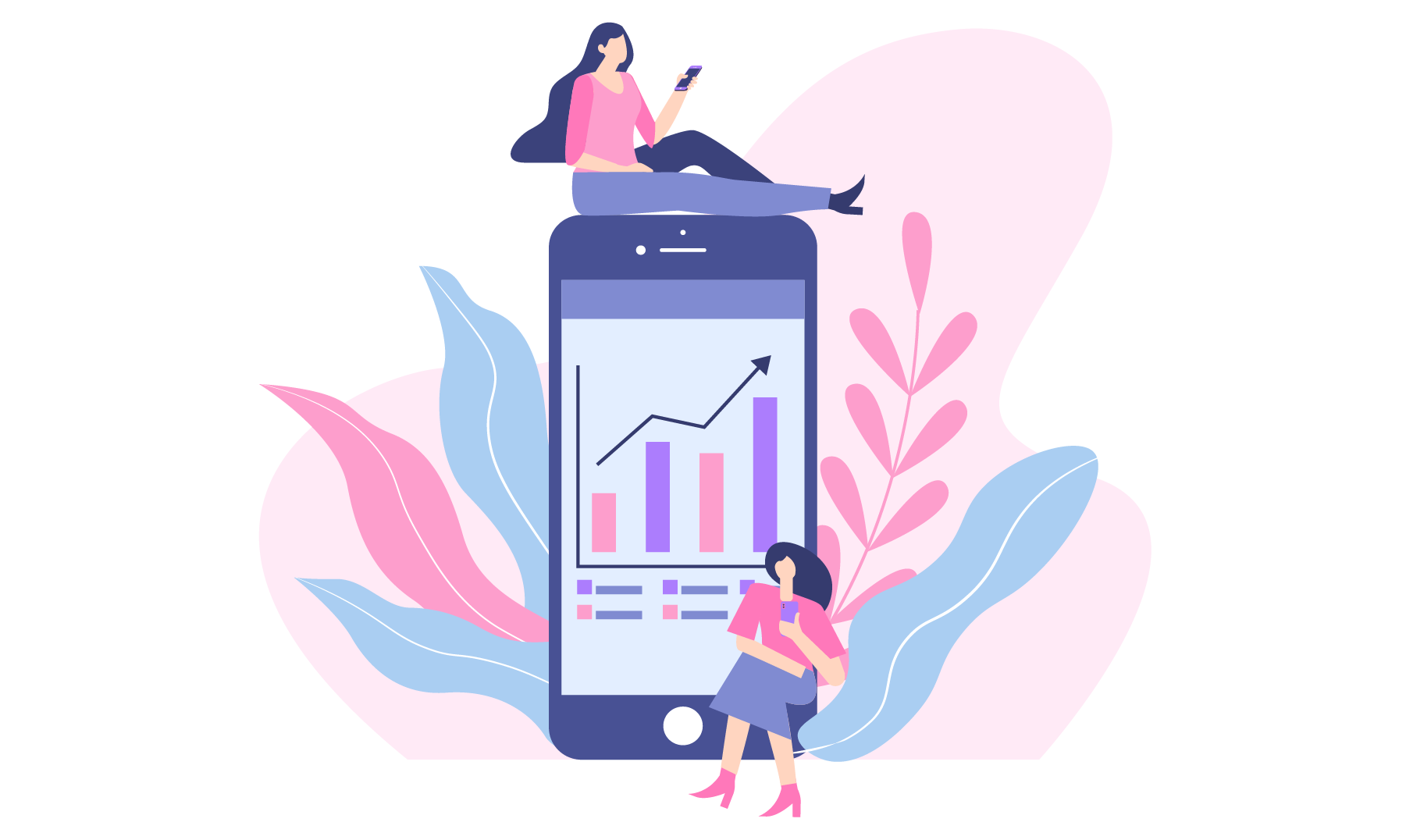 Ringless Voicemail Drop vs. Voicemail Drop
Voicemail drop is a superb tool to be used by any business that makes outgoing calls to customers. It saves a huge amount of time and effort and can help ensure you leave the perfect, high-energy voicemail every time.
By contrast, ringless voicemail drop should generally be avoided. This type of system leaves a voicemail in the customer's voicemail inbox without you ever calling their phone, which can be confusing and feel deceptive to customers. Even worse, the use of ringless voicemail lies in a legal gray area, and every time it's come up in court, the court has ruled against its use.
Choose traditional voicemail drop over ringless voicemail drop, and your sales team will be able to achieve an even higher level of success.
You might also be interested in...