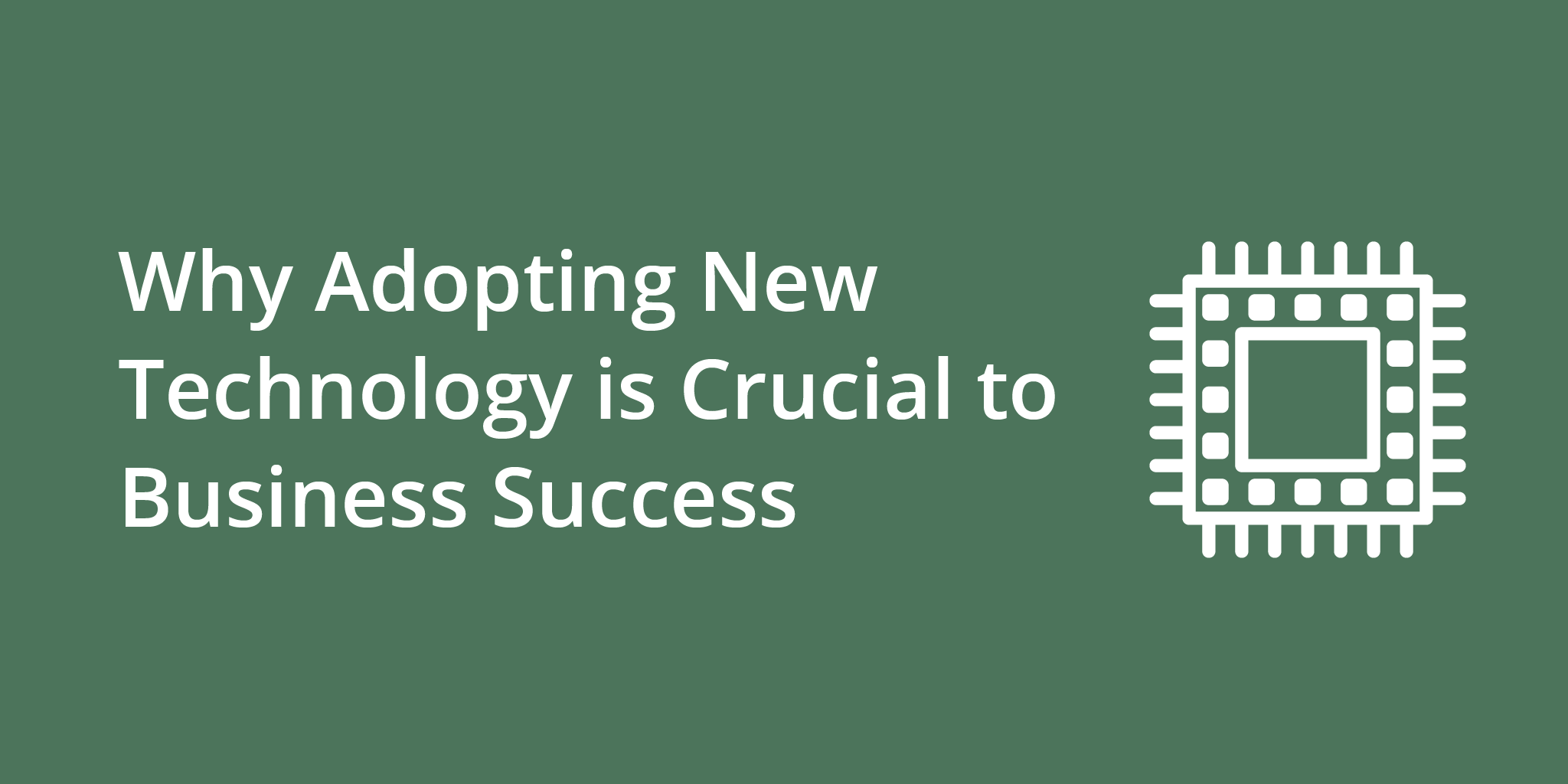 Few businesses are blind to the importance of technology for their success and survival. We all know the tale of Kodak, the most prominent photography company in the world that went bankrupt after failing to adapt to the introduction of digital photography. We also know the story of Blockbuster declining to buy Netflix for a measly $50 million as it clung to its outdated business model, only to disappear almost overnight.
The adoption of new technology has soared during the COVID-19 pandemic. Globally, the percentage of products and services partially or fully digitized increased from 35% to 55% during the first six months of 2020 alone, according to a survey by McKinsey & Company.
There are undoubtedly significant adoption and implementation challenges when keeping up with the latest trends. Without buy-in at all levels of the organization, digital transformation can be more time-consuming and costly than it needs to be. Therefore, all parties must understand the potential benefits of adopting new technologies, both for the company and for each employee as an individual.
What Are the Main Benefits of New Technology Adoption in 2022?

1: Improved Customer Communication
Communication is key to excellent customer service and business success in general. Customers spend up to 17% more with companies that deliver exceptional customer service. A third of customers state they'll consider dropping a company after a single bad customer service experience, so providing the perfect customer service experience should be a core pillar of your business strategy.
Consumers now expect to communicate with companies through multiple channels. Companies acknowledge over 45% of customer service requests made over social media, and 66% of consumers use at least three different communication channels to talk to customer service.
Innovative communication technologies, like intelligent autodialers with CRM integration, streamline and improve the customer service and sales experience you offer consumers through more traditional channels.
2: Enhanced Workflow
A more efficient company makes more money. Business is as fast-paced as it's ever been, and consumers expect results almost immediately or they look to your competitors. And every cent you can shave off in operating costs can be passed on to the consumer or improve your bottom line.
More tightly integrated systems can make this improved workflow a reality. With the right technology, you can boost call center productivity by getting the correct information in front of your salespeople at the right time. Agents can become multi-skilled, improving first call resolution and lowering staff costs. And departments can share information effortlessly, improving the speed and agility of your company.
More robust workflows with interdependent processes lead to improved automation of tasks. Your new technology can perform many of the tasks you and your staff have spent valuable time doing. Everything from marketing and ad campaigns to sales and reimbursements can benefit from a certain amount of automation.
3: Better Team Collaboration
The requirement for remote work has seen companies move to online collaboration apps in droves. Now the pandemic appears to be diminishing, yet most companies are keeping these modes of communication open as they've realized the many advantages.
Technology has made it inexpensive to keep everyone in the loop on a project's progress. Employees can check in wherever they are, with their smartphones, laptops, or tablets. Tasks that require so many people to work together to succeed are more easily realized with this new connected reality.
Even sectors traditionally based in an office, like the call center industry, have adapted to the new paradigm with work from home sales software that keeps a team working at 100% efficiency wherever they are.

4: Excellent Analytics Tools
Knowledge is power, and technology continues to offer you better ways to understand your customers, business, and employees. Analytics tools can point you to new markets, show you the types of products your customers like, and inform your marketing decisions.
Analytics tools can give you phone call analytics so you can see your busiest hours and which team members are performing at their best. The data can be used to create a sales leaderboard, motivating your sales team to grow and improve. And the data collected can be used to direct call coaching sessions where you review past sales calls and train your sales reps to get more sales.
5: Positioning for Future Growth
Constant innovation is the only way for most companies to survive in a business environment that is constantly changing. Building a company ethos where it's OK to change how core business is done when it's sensible to do so makes for a company that can adapt quickly to unforeseen changes in the market.
The best new technology makes your company more fluid, adaptable, and able to change rapidly. It allows you to best your competitors to the punch and offer new products and services before they are widely available on the market.
Implementing New Technologies in Your Business
Adding new technology to a business can disrupt the workplace. All employees should be made aware of the advantages of the changes in advance, so they're on board. Effectively communicating the vision behind the changes in the workplace and showing employees why these changes are beneficial for them goes a long way in ensuring support from all involved.
Implementing new technology is a marathon, not a sprint. Carefully consider what new tech will be helpful for the business in both the short and the long term. Instead of jumping in with both feet, think about updating parts of the company at a time. Perhaps you can migrate an email server to the cloud, for example, or update the phone systems software your agents use.
New technologies in business undoubtedly represent an outstanding opportunity if you can identify the new tools that can really help your business flourish. The companies that can implement these technologies the quickest stand to gain the most, as they can more swiftly adapt to the market and continue to offer service that goes above and beyond their competitors.
You might also be interested in...