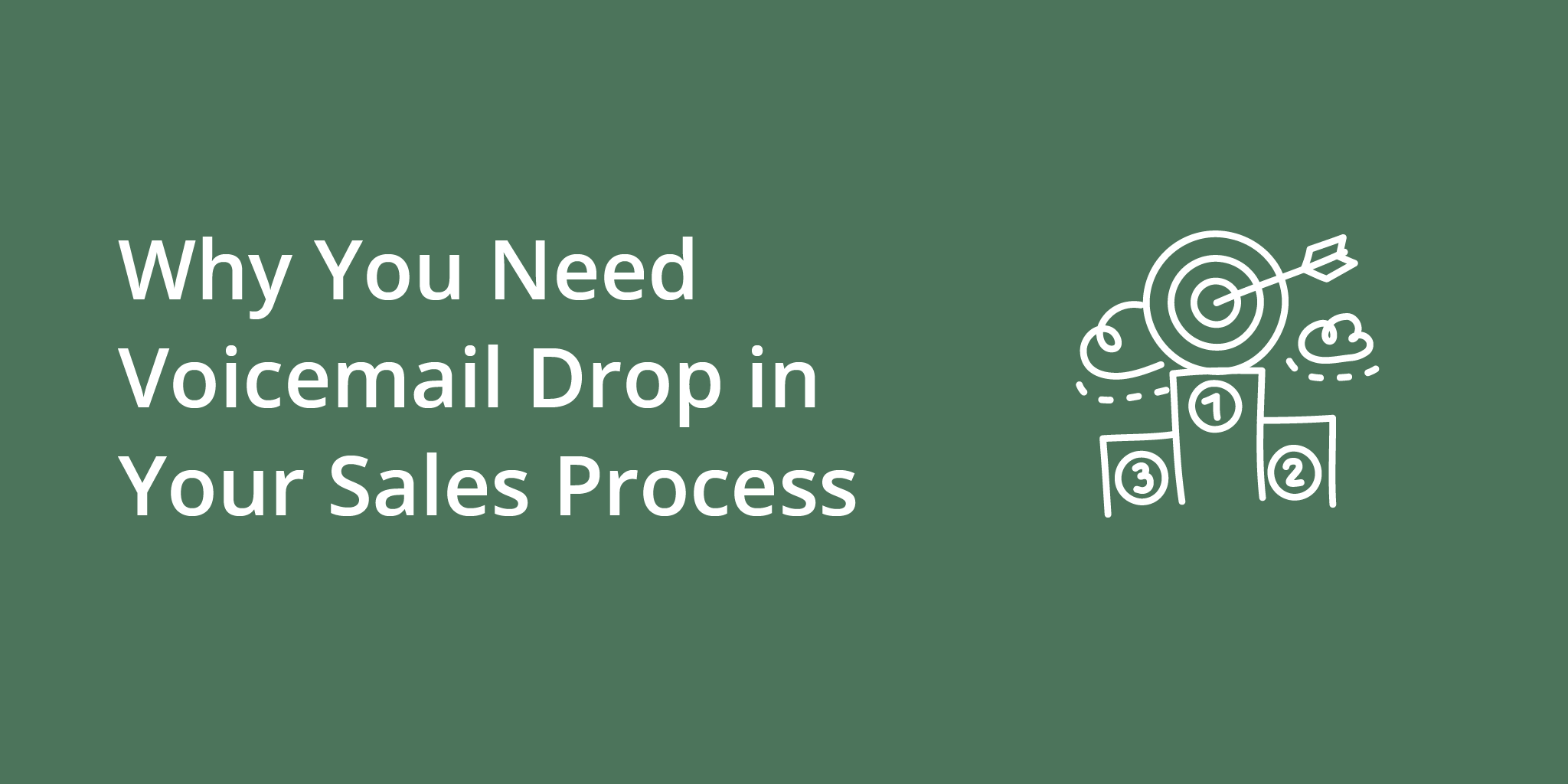 Regardless of the scale of your business or the services you provide, when it comes to sales, you need customers to generate revenue. To earn new customers, you must reach out to prospects and communicate the value of your services or products.
A great many businesses choose to reach out to their prospects through cold calling. But what if they don't pick up? In fact, according to research, there is a likelihood of more than 90% of cold calls going straight to voicemail. That is where a voicemail drop service comes into play.
Voicemail drop software has many benefits to offer, including a better customer experience and increased productivity for your sales team. Before we dig into the details of these benefits, let's get you acquainted with the basic definition of a voicemail drop.
What is Voicemail Drop?
A voicemail drop is essentially an inside sales technology that allows sales reps to drop pre-recorded messages into the voicemail inbox of their prospects.
Normally, sales reps pre-record a range of custom messages, which are accessible to them through their dialer library when they are on call with their prospects.
If a prospect doesn't answer a call, a sales rep can simply click a button and the desired pre-recorded message will be delivered to that prospect's voicemail inbox. No need to wait until the prospect's voicemail greeting plays through to the end - and no need to repeat the same voicemail message over and over again.
Advantages of Using a Voicemail Drop Service
Voicemail drop service has some clear-cut advantages, each of which leads to more callbacks, and ultimately, more sales.
Enhanced Productivity
On average, a team of sales reps spends 20% of their time leaving voicemails. With voicemail drop technology, your team can be more efficient. Your reps can simply dial a prospect, wait until they hear the beginning of the voicemail greeting, click a button in their dialer to drop the desired voicemail, and move on to the next call.
See how the inside sales team at Fischer Homes saves hours each day by leveraging voicemail drop and other sales automations.
Moreover, by pre-recording voicemail messages for specific campaigns (i.e., calling all leads from a specific conference or LinkedIn ad), this whole process can be automated.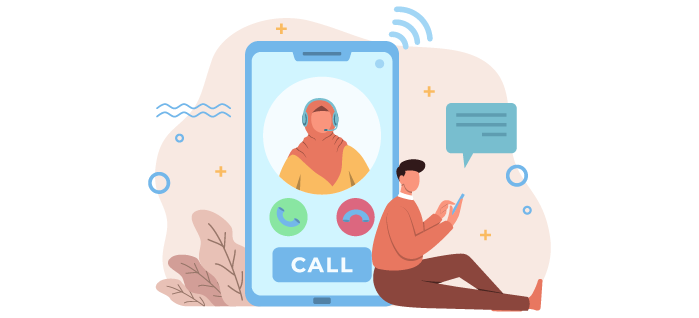 Consistent Customer Experience
After leaving your 80th voicemail of the day, chances are you sound a bit more drained and rehearsed than your first one! Customers can hear whether or not you're passionate about what you're selling - if you don't sound interested, why should they be?
No matter how tired your sales reps are after a whole day of work, pre-recorded voicemail drops always sound energized!
In addition to this, reps can maintain a degree of personalization in their pre-recorded messages by framing the voicemail script around campaigns. For instance, when reps are calling a list of leads that downloaded a particular eBook, they could mention the name of that eBook in the voicemail, thereby keeping that personal touch intact.
Voicemail Performance Insight
By relying on voicemail drop software, it's easy to compare the performance of pre-recorded messages. Which pitch works better for getting callbacks? How does tone impact the performance of the voicemail drop?
Sales managers can pull insights like these from voicemail drop technology to optimize your response rate and expand your reach.
Drive Your Business To a New Level
Once your CRM captures every single interaction of your sales team – be it calling, emailing, texting, or leaving voicemail drops, you will find new, better ways of analyzing your business's performance. This, in turn, would tremendously improve the way your management and sales reps handle business.
Potential Disadvantages of Voicemail Drop
Besides the upsides, there are some challenges associated with using voicemail drops in sales:
Limited Personalization: When you are pre-recording a voicemail, you can't add the prospect's name. This may limit the level of personalization you can achieve with voicemail drop. However, it's easy to automate follow up with an SMS or email that does include the prospect's name.
Never Heard: Personal preference in terms of communication means some of your prospects may find it annoying to listen to voicemail drops on their telephone. So, they end up deleting them without a second thought! This is why it's important to send a follow-up SMS and/or email to your prospects after leaving a voicemail.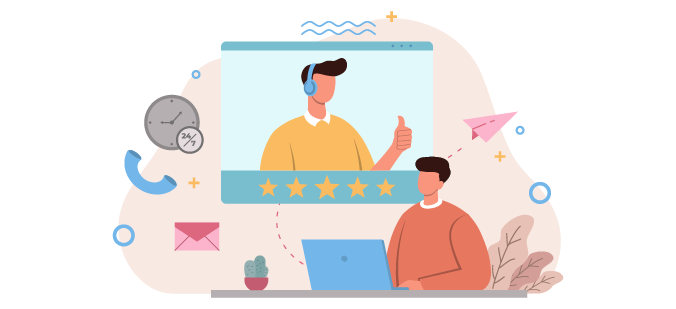 What to Look for in a Voicemail Drop Software
Voicemail Drop Software is basically a sales tool that boosts the process of leaving pre-recorded messages in someone's voicemail box with a single click.
Kixie's sales engagement platform includes a voicemail drop feature that lets you choose the desired voicemail message and drop it in a prospect's voicemail box if the prospect doesn't answer.
By sending a pre-recorded message at the touch of a button, voicemail drop software not only makes the process of cold calling more efficient, but also improves the quality of interactions with potential buyers.
When shopping for a voicemail drop app, you should consider that the software:
Allows you to record as many messages as you want in your dashboard.
Is accessible from any location and device.
Integrates seamlessly with your CRM.
Is easy to navigate for first-time users.
Offers round-the-clock tech support, or at least during office hours.
Ensures a high-quality voice recording in the pre-recorded messages.
Ramp Your Sales Process
Voicemail drop software can take your sales process to the next level, thanks to the productivity of your management and sales rep increasing.
There are some potential downsides to voicemail drops, but with the right sales cadence, the pros certainly outweigh the cons. Ready to start using voicemail drop and save hours each day? Start a free trial with Kixie today, or schedule a demo with one of our team members.
You might also be interested in...