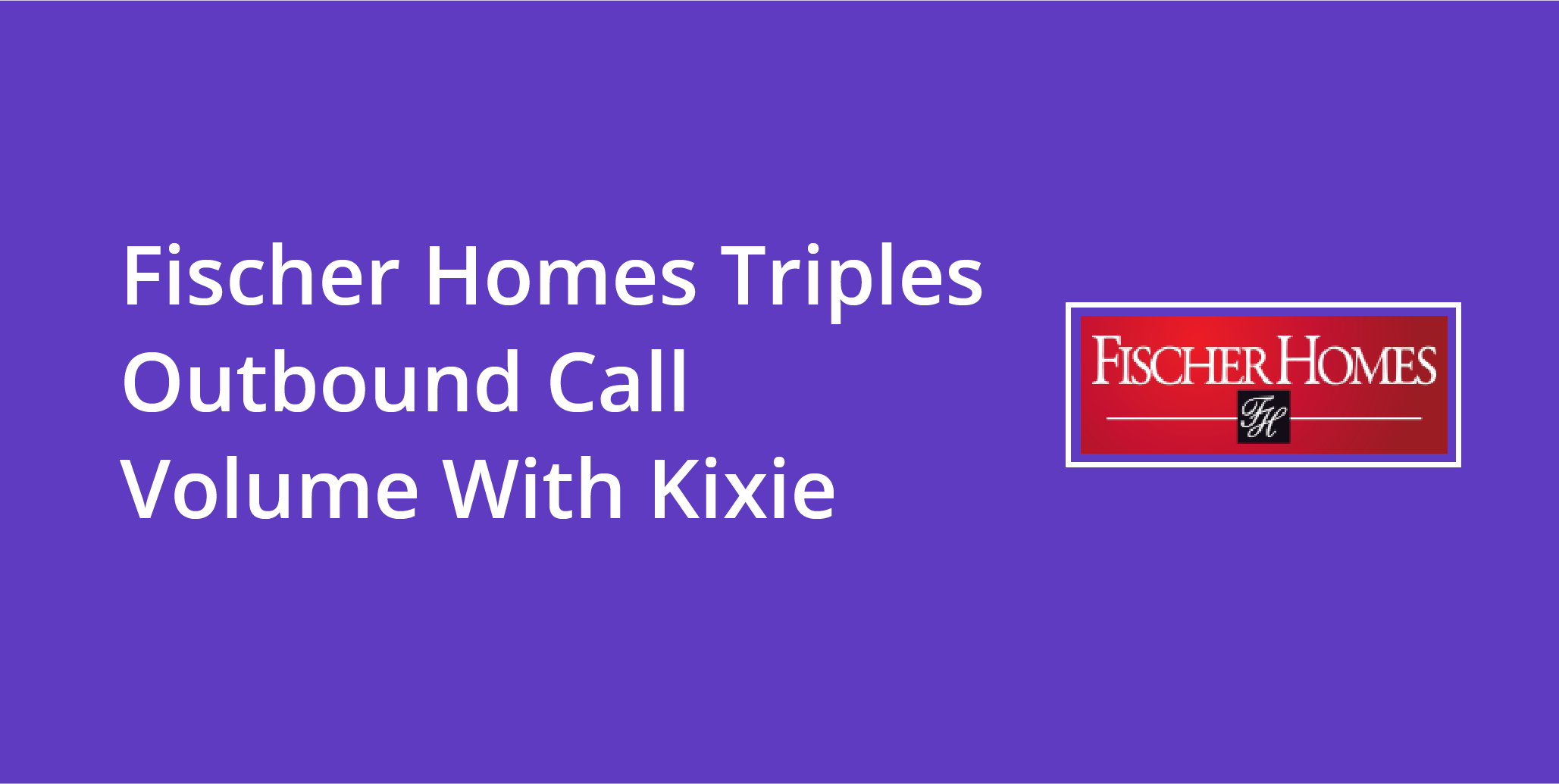 How Fischer Homes places 300% more outbound calls with Kixie
When Fischer Homes Inside Sales Manager Courtney Toedter set out to find a new phone system for her inside sales team last year, she just wanted a reliable solution with CRM integration and texting ability. A year later, Courtney and her team have radically improved their productivity with now-indispensable features they didn't know they needed.
Fischer Homes was founded in 1980 in Northern Kentucky with the mission to provide the best new home building experience. Since then, they have expanded to Georgia, Indiana, Missouri, and Ohio – and are among the top builders in these areas.
Courtney's team is the first point of contact for most Fischer Homes customers, responsible for assisting clients with information on homes and communities and scheduling appointments for Fischer Homes Sales Counselors.

The Challenge
Texting limitations and frustrations started Fischer Homes' search for a new phone system. After significant research, Courtney was excited to find that Kixie allows for two-way SMS messaging and integrates seamlessly with HubSpot, two features their previous provider didn't offer.
Courtney's team also needed the ability to have a round-robin phone system that filtered upwards of 50 incoming calls to the correct associates at any given moment. Kixie's user-friendly interface made it easy for Courtney and her team to build and edit ring groups and IVR menus to ensure callers are routed to the correct New Home Specialist.
Associates had to log into eight different phone trees with their previous provider – one at a time – and stagger agent placement for calls to route appropriately. This system was not only confusing, but it also cost the team time and energy every day.
After adopting Kixie, agents simply logged into their Kixie dialers, and were able to toggle their availability on and off with a single click of the DND (do not disturb) button. Instead of logging into 8 systems each day, agents now log into Kixie when they first open Chrome, and can stay logged in for weeks at a time.
Integrating with their HubSpot CRM was also a major selling point for Fischer Homes. "[T]he ability to connect our phone system to our CRM was a major need that Kixie was also able to fulfill," Courtney explains.
"I think Kixie is always learning, growing, and grooming their system for a more user-friendly experience. At the moment, I don't know of any better provider out there. Kixie seems to know what's needed in the industry and does their best to provide solutions for those needs." – Courtney Toedter, Inside Sales Manager, Fischer Homes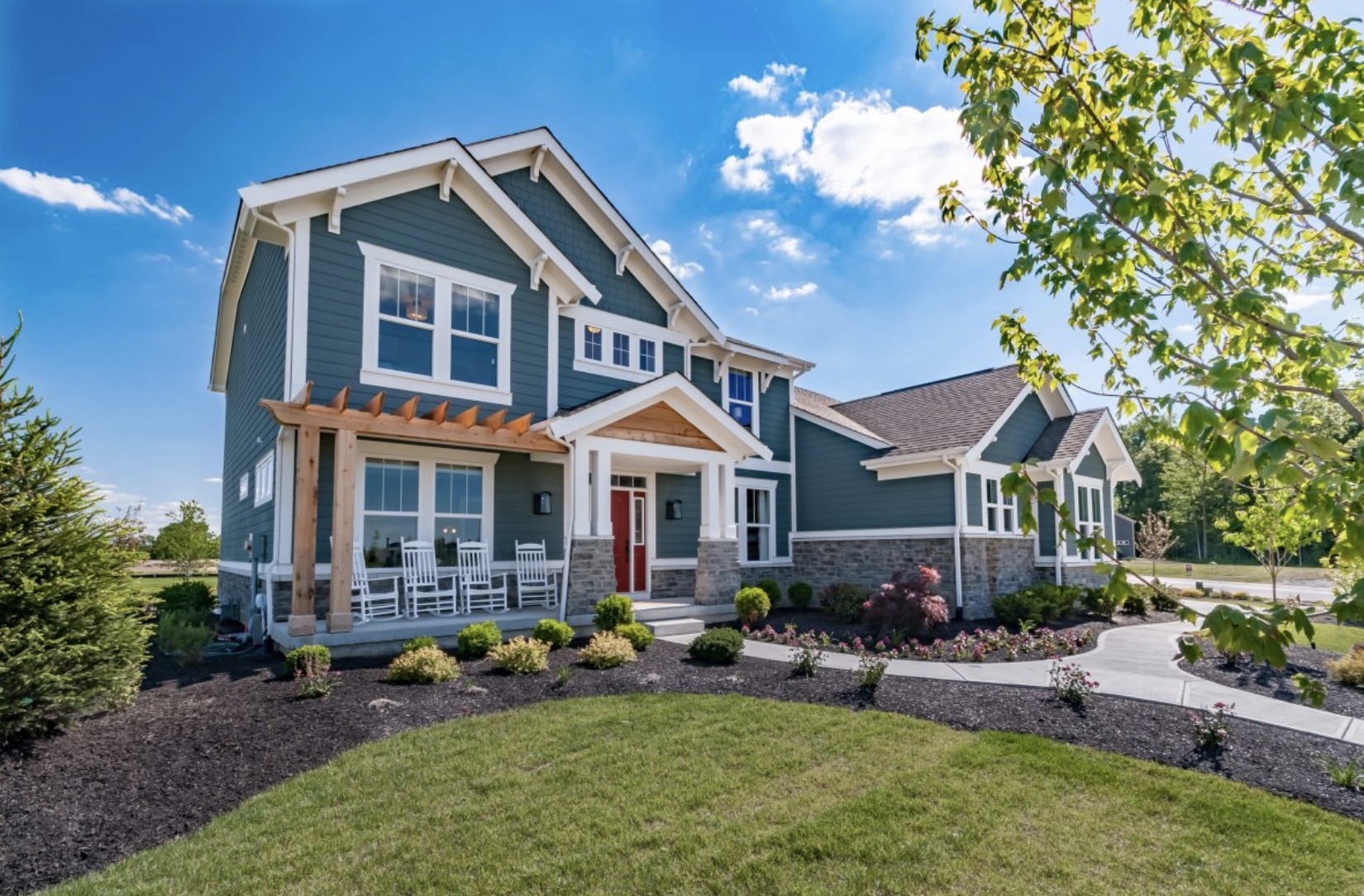 The Solution
In the months after they made the switch to Kixie in April 2021, Courtney and her team found that the features they originally looked for were only a small part of what Kixie has to offer. Advanced features like click-to-call, voicemail drop, SMS templates, PowerDialer, and inbound call queues helped the team save 2 hours (per agent, per day) of busywork, and increase overall productivity by 25%.
"Kixie is a simple program that is easy to use and very intuitive," says Courtney. Speaking to Kixie's dedication to listening to customer feedback to inform the development of new features, Courtney adds that "Kixie is always grooming their system to improve the user experience."
Many of the benefits of Kixie were not ones Courtney initially expected. "It was hard to imagine handling calls in any other way or even that we could increase efficiency by simply having a better phone system," she says. "Kixie's connectivity and functionality allowed us to increase efficiency in a number of ways and to also capture our leads in a better manner."

The Results
After switching to Kixie, Courtney Toedter and the Inside Sales Team at Fischer Homes have seen significant improvements in productivity, overall efficiency, and faster speed-to-lead.
"We have less downtime," Courtney explains. "The ability to call and text on one screen is a major benefit! Previous providers required different platforms and multiple windows to execute both functions. My team has the ability to easily step away quickly, using the DND option, so we have less missed calls."
You might also be interested in...