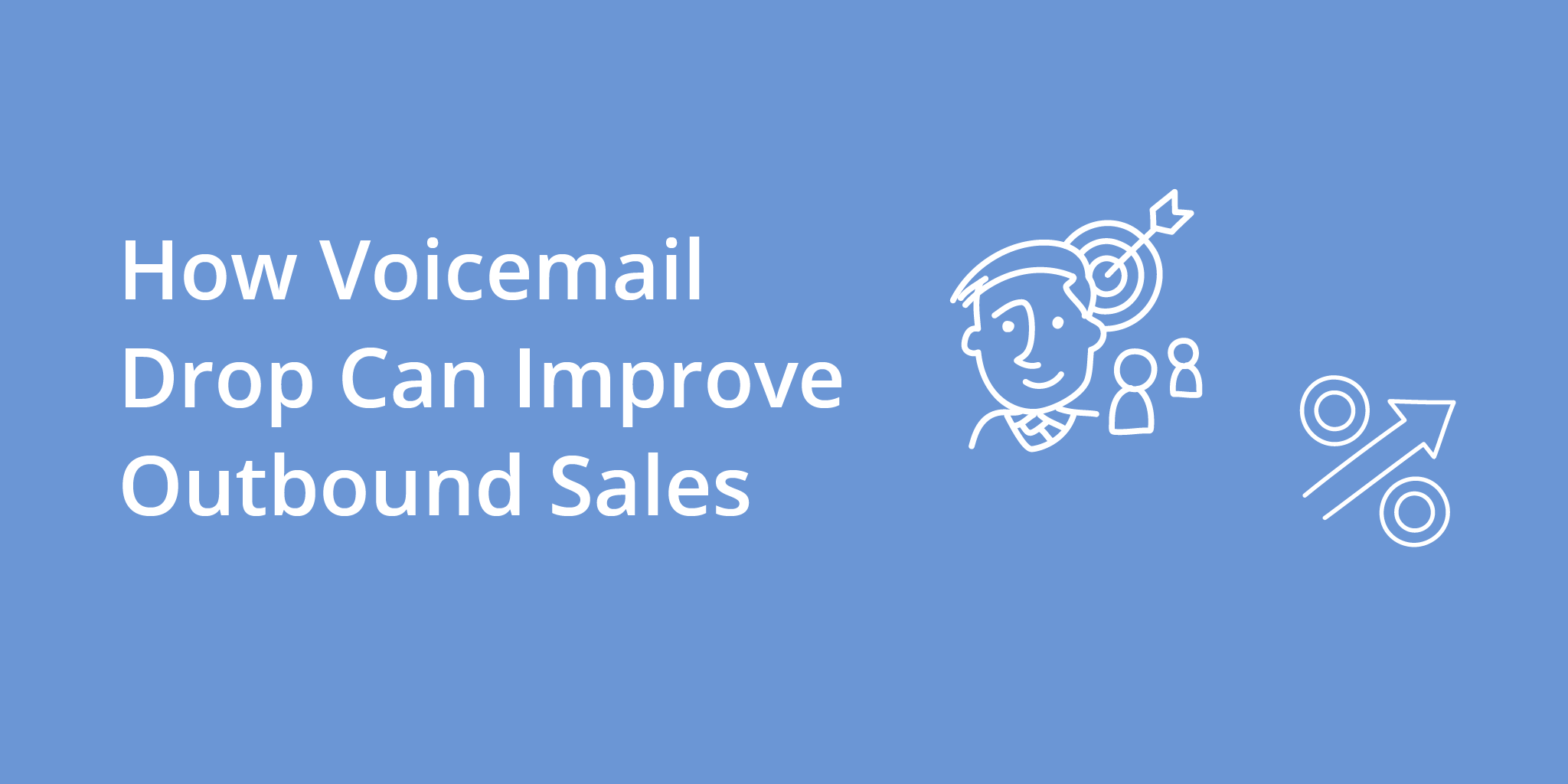 A great discovery call can help book that meeting or close the deal. But what if your prospect doesn't answer? Consumers only answer 48 percent of calls they receive (source: Hiya). But, they are far less likely to delete a voicemail without at least hearing it.
What if there was a way to leave a message that would almost guarantee they would listen to it without wasting your time?
Enter voicemail drop—a game-changer for sales reps who want to sell more and sell faster.
What is Voicemail Drop?
Voicemail drop is an outbound sales technique where you leave a pre-recorded message on a prospect's voicemail. The message is designed to grab the prospect's attention and interest them in what you have to say.
How it Works
The process is simple. You record your message using a voicemail drop service like Kixie. When the call goes to voicemail, the sales rep can choose to simply "drop" the message. There is no need to wait on the line or hang up. The message is then delivered to the voicemail box just as if you had left it yourself.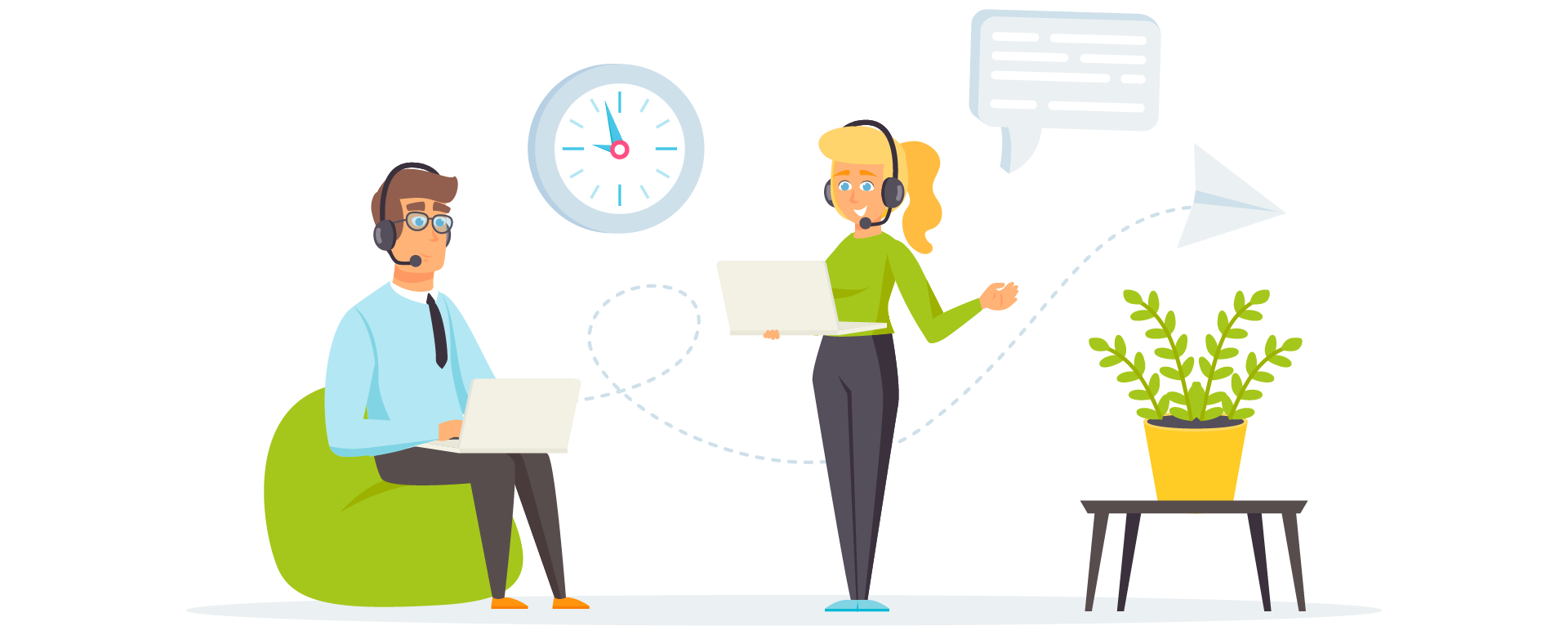 Benefits of Using Voicemail Drop
Kixie offers the ultimate suite of voicemail drop tools to easily connect and follow up with your ideal customers, shorten your sales cycle, and close more deals.
Book More Appointments
Think about it. An average sales rep spends over 4 hours a day just trying to connect with prospects. That's a huge chunk of time waiting for someone to pick up the phone. And even when you do get them on the line, getting your foot in the door for a meeting can be a challenge.
With voicemail drop, you can leave a personal message that will entice them to call you back.
Also, consider the fact the time savings of using a click-to-drop voicemail are dramatic. With the same click, you can send an email, log the call, or send them to a new cadence.
You can even include a CTA to book a meeting right then and there. No more waiting around for someone to pick up the phone. And no more endlessly trying to schedule an appointment that works for both of your schedules.
​​Get More Leads in Your Pipeline
Many sales reps make the mistake of thinking they need to be talking to prospects all day long to hit their quota. But the truth is, great reps know the value of a strong pipeline.
A win rate of just 5 percent on a well-qualified lead can generate 40 percent of your revenue.
With voicemail drop, you can quickly move potential customers through your pipeline by leaving a personal message that's difficult to resist.
Bypass the Gatekeeper
Trying to get past a gatekeeper can feel like you're trying to scale a brick wall. But with voicemail drop, you can leave a message that will interest even the most difficult gatekeeper.
When you use voicemail drop, you can be sure your message will get through to the right person.
Reduce Monotony
Making outbound calls day in and day out can quickly lead to sales call burnout. If you're finding yourself dreading picking up the phone, voicemail drop can help.
By recording your message in advance, you can take some of the pressure off or have your message sound more natural and conversational. Record one message and share it hundreds of times. This will help you stay enthusiastic and keep your energy up throughout the day.
Qualify Prospects Faster
When you use voicemail drop, you can quickly qualify prospects and weed out the tire-kickers.
By recording a message in advance, you can include qualifying questions that will help you determine if they're a good fit for your product or service.
You can also use voicemail drop to quickly gather information about a potential customer. For example, you can ask them what their biggest challenge is right now.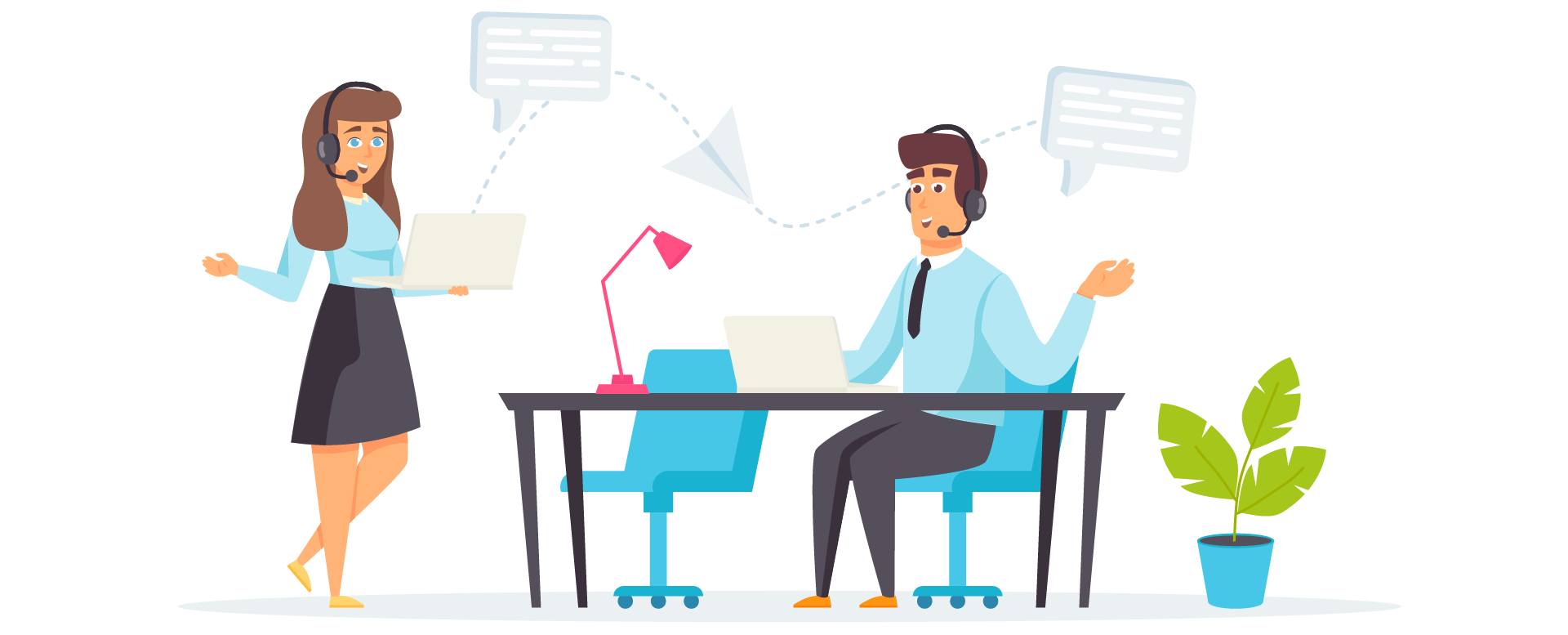 Increase Productivity
When you're stuck in a sales slump, it can feel like you're wading through quicksand. But with voicemail drop, you can increase productivity and jumpstart your sales.
How to Make the Most of Your Voicemail Drops
Here are some tips to help you make the most of your voicemail drops.
1. Segment Your Leads
The first step is to segment your leads. Record voicemails for each type of consumer or potential consumer segment, including initial calls and follow-up calls.
2. Personalize Your Message
Touch on personal pain points and use information specific to the prospect's industry throughout the recording. Your recipient will appreciate the message being personalized to them, and it will help you stand out from the rest.
3. K.I.S.S
Keep it short and simple. Avoid leaving a long, drawn-out message. If you must leave a longer message, break it up into multiple parts.
4. Try Different Templates
Try different voicemail scripts and templates to see what works best for your leads. Once you find a winner, stick with it.
5. Test, Test, Test
You'll never know what works best until you test it out for yourself.
Book Sales Meetings Faster Than Ever With Kixie
Kixie's sales acceleration platform is the fastest way to book more sales meetings with your dream clients. With Kixie's multi-line sales dialer that syncs with your CRM, you can call and text prospects without ever leaving your workflow.
Kixie also offers a suite of features designed to help you close more deals, including:
PowerCall + SMS
Trigger-based call logging
Call recording
Advanced integrations
Kixie is the perfect tool for sales reps who want to increase their productivity and close more deals, streamlining their operations. With Kixie, you can book more sales meetings in less time, so you can focus on what you do best: selling.
Ready to take your sales to the next level? Try Kixie today.
You might also be interested in...