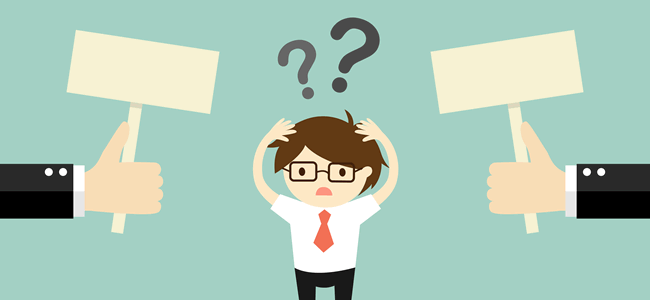 Kixie: An Alternative to Ring.io
If you work in sales, you know that the key to success is efficiency and productivity. After all, the more call that your sales team can make, the more chances they have to nurture and convert leads to paying customers. However, in the past, the process of making sales calls has been long and tedious, with many parts. First, you must locate the number of a person that you want to call to sell to. Then, you have to dial the number, wait for an answer (or a non-answer), then have a conversation or leave a voicemail. After a sales call is over, it's important to take notes about the call or record information about what transpired. All of these steps can take a good amount of time and energy, and it's impossible to make many calls efficiently when the process incorporates this many steps. Luckily, there's a solution to the clunky sales call process today, and that solution is a sales dialer. Companies have created sales dialers, which are automatic tools for sales teams who want to call many numbers at once, automatically leave voicemails, boost the power of their CRM, harness analytics and information to improve, and more. There are many companies that have created sales dialers today, and two popular options are Ring.io and Kixie. Both Ring.io and Kixie have developed technology that make sales teams' jobs easier and more efficient. However, if you're trying to choose a tool that's going to boost your sales team's efforts, how do you know which one is right for you? You want to ensure that you pick a product that fits your price point and one that offers features to help you get your work done more easily and effectively. The best way to figure out which sales dialer your company should use is by comparing features and benefits. You should also take a deep dive into the web to find reviews of the platforms. You can read about people's firsthand experiences using the products and see the benefits that paid off will also help you. You could spend time and energy searching for reviews and features yourself. By why do the work when we've done it for you? Below you can find an in-depth comparison of Ring.io and Kixie, and you can use it  to figure out which of the two platforms makes more sense for your company to use.
The Options: Ring.io and Kixie
If you want to choose a sales dialer option to help your team, two options to consider are Ring.io and Kixie. To understand which will best suit your needs, take a look at the breakdown of both. This will help you decide which is best suited to help you best power your sales and boost business.
Table of Contents
Overview
Things to Consider
Customer Support
Power Dialer Features
Local Presence Options
CRM Integrations
Mobile App and Features
Pricing Options
Conclusion
Overview of Ring.io and Kixie
Ring.io
The founders of Ring.io launched the company in 2009, and they were able to release their first sales dialer product in 2010. Originally, they worked in the call center industry and realized the biggest and best companies were able to successfully make sales calls and record detailed information. They created Ring.io to provide a similar service to any size company. Ring.io is used by companies today to keep detailed records of interactions with sales leads and to use call data to change and improve call practices.
Kixie
The founders of Kixie launched the company in Los Angeles in 2013, and they were hoping to create a product that would enable sales teams to do their jobs better, more easily, and more quickly (with less effort). Kixie is a sales dialer platform, as well as a solution for tracking and analyzing sales call data. With Kixie, sales teams can find a wide range of solutions to help improve their efficiency and productivity. The product incorporates a wide range of features to make the sales calling process automatic, freeing up teams to handle more human tasks (like nurturing relationships or coming up with creative sales tactics). Kixie is a company that is beloved by the customers who use it. Kixie has hundreds of reviews online on respected sites like Capterra.com and g2crowd. On popular review site Getapp.com, Kixie receives a nearly perfect 4.7 out of 5 star rating.
Things to Consider When Choosing a Sales Dialer
A sales dialer will become an invaluable tool if you lead a sales team. However, it will also be an investment. And, thus, it's important for you to choose and pay for a platform that is actually going to help you reach your goals. Because each product varies, it's important to weigh the features and specs of each choice carefully to make sure you've chosen the right solution. If you're choosing a sales dialer, first think about what it needs to enable your team to do. Should the dialer be able to make a huge volume of calls at once, so sales teams don't have to spend time dialing number after number? Or, should your sales dialer be able to look at the data from the calls you make and help you optimize your schedule and process? Think about the most important key features that will help your business and make sure you're choosing a platform that offers each of these services or solutions. Next, think about budget. A sales dialer comes with a fee, and that fee can range depending on how many people need to use it, what features you need it to have, the level of support you need alongside of it, and more. Come up with a monthly or annual budget for your sales dialer as a tool for your sales team, then shop around to make sure you're choosing a sales dialer that your company can afford. Also, you want to consider the level of support that comes with the sales dialer. If it's a complicated technical product and your team is not particularly tech savvy, you're going to want to choose a sales dialer company that comes with comprehensive support and a team member that will walk with you every step of the way. If your team is made up of tech experts or the product is pretty simple, you can rely on less support and teach in-house team members to use and troubleshoot the problem easily. Finally, sales dialers should make your current sales process better. So, if you currently use a CRM, you're going to want to make sure that the sales dialer can integrate with that CRM. That way, you can harness the information you've already collected and recorded to continue your sales process. Check to see which CRMs your sales dialer will connect with, and see how robust that integration is. That way, you can choose a product that already works with your solutions and you can up  your sales-call game without any roadblocks or obstacles.
Customer Support
Ring.io Customer Support Ring.io's customer support team is located in Northern Virginia, just outside of Washington, DC. The company has a call center staffed with residents from the area. The company does not offer full service customer service, which can be tricky for companies who need to troubleshoot the problem or handle a challenge as it arises. In addition to the customer support call center, Ring.io also has a knowledge base online for users, and they offer support via toll-free calling and email. Kixie Customer Support One of the standout features of Kixie is its customer support. Across the board, customers rave about the fact that Kixie reps are present and helpful when it comes to handling issues that arise. For Kixie's Integrated and Basic Plans, Kixie offers unlimited customer support via email. For the Enterprise Plan, Kixie offers customers training and onboarding from staff members, a detailed account manager who is dedicated to helping you with any problems, and regular phone and email support. Jorge M, a customer of Kixie who works in HR, raves that the customer service he received from Kixie was outstanding. He explains, "The customer service is outstanding. We have to make some changes in order to work in my market. The Customer support never left me alone and they treat me as a million dollar bill." Jerry B., a Kixie customer who is a financial advisor and coach, specifically mentions a Kixie rep who helped make his experience of the product easier and more productive. He writes, "There have been some tweaks needed to get things optimize, but Alex Mann has been excellent to work with. He is easy to talk with, and very committed to making things work properly…We have had some challenges in set up and maintenance. However… Alex Mann has been an great resource and have always been able to get things working properly! He is a life saver!"
Power Dialer Features
Ring.io Power Dialer Features A power dialer can call thousands of numbers at once then transfer answered calls to a representative. Ring.io does not have a true power dialer or the capacity to automatically dial a large amount of numbers at once. Instead, Ring.io offers click to call, which means that reps must select and click a number in order for it to be dialed. Kixie Power Dialer Features Kixie offers a power dialer for sales teams, which means that the solution can automatically dial numbers for them, without the need for human intervention. To use Kixie's power dialer features, callers must simply load a list of numbers from their CRM, then wait for Kixie to do the dialing and calling work. If calls are answered, sales reps can handle those calls. If sales team members get peoples' voicemails, they can use the voicemail drop feature that Kixie offers, where you can simply leave a pre-recorded automated voicemail with the click of a button. Customers of Kixe appreciate both the power dialer feature offered by the platform, and the ability to drop voicemails. Customer Happye Dyer explains, "The benefits are limitless. The time it saves me, just in using the power dial feature, is huge!" Another Kixie customer who appreciates the benefits of the power dialer and voicemail drop is Stephen C. He recommends, "Don't forget to use the power dialer either. EASY way to follow up with old leads."
Local Presence Options
Kixie Local Presence Options When you make a sales call, it increases the chances that a person will answer it if it appears to be from a number in their area. Kixie has local presence dialing features, which means that calls when sales team members make a sales call, that calls appears to be from a local number on a customer's caller ID. Kixie offers local presence options where callers can take advantage of the area code from another neighborhood, town, or state. However, the platform also offers international local presence, so that you can appear to be calling from a different country if you are making calls to international leads. A customer of Kixie, Jake B., explains the concrete benefits of using Kixie's local presence features. He says, "Kixie offers some fantastic features. We save hundreds of dollars each month with their unlimited minutes plan. And the success of our campaigns saw an 8% bump in connection rates when we enabled local presence to always show a local area code when placing outbound calls." Another Kixie customer who benefited from local presence is health insurance agent Caleb S. He explains, "Local presence and what a value Kixie delivers it to me at. I was not reaching anyone using my cell phone. Once I installed Kixie and the click to dial which easily integrated with my CRM I not only became more productive with how many calls I could make, but I also connected more frequently and had clients on the phone whom for whatever their reason felt more relaxed speaking with someone from a local area code." Ring.io Local Presence Options Ring.io offers local presence options to callers. Ring.io customers can choose to appear as a local area code in a different city or state from their own using the RingLocal feature. However, Ring.io does not offer local presence when it comes to international calling, so they cannot appear to be from a different country if they call from out of the country.
CRM Integrations
Ring.io CRM Integrations When it comes to Ring.io CRM integrations, the platform integrates exhaustively and well with two particular CRMs: Salesforce and Zoho. Because of the integrations, customers can take advantage of features like click-to-call and easy call logging in either CRM. However, beyond those two CRMs, Ring.io does not offer integration, which means implementing the system or using the platform can be inconvenient for customers who are already using a different CRM. Kixie CRM Integrations Another one of the standout features of Kixie is that it integrates with a whole host of CRMs. Some of the platforms that Kixie works well with include Salesforce, Zoho, HubSpot, and Pipedrive. Arthur C., a Kixie Customer recommends, "Try it. You will like it. Nice tight integration with crm and chrome browser." Another Kixie customer who is pleased with the CRM integrations is William A. who says, "Kixie provides a reliable solution that is easy to implement. The zoho integration works really well." Finally, Mark F., a business owner who works in marketing and advertising raves, "What I like most about this software is the tight integration that it offers with our CRM, which happens to be Insightly. Every inbound and outbound call or text is logged on the contact or lead involved in the communication. And every call gives you the opportunity to add all the call disposition details to the contact or lead record. If you wrap your mind around that feature alone, it's truly a game changer. We believe that if it's not the CRM it never happened. That means it's all about accountability and this software gives us that to the power of 10."
Mobile App and Features
Kixie Mobile App Kixie provides an excellent mobile experience for their customers at no extra cost. Easily download Kixie directly through the Android or iOS app store. Kixie users can send SMS text messages,  check voicemails, make and receive phone calls, and access their CRM contacts. Ring.io Mobile App Ring.io does not offer a mobile app for Android nor iOS.
Pricing Options
Kixie Pricing Options Kixie offers 3 plans when it comes to pricing. Customers can choose from Basic, Integrated, or Enterprise. In addition to multiple pricing levels, Kixie customers in the US or Canada can choose to and unlimited minutes to any of the plans for just $30. Kixie user Rowdie Mitch G. says that the best parts of Kixie: "Simplicity. Consistent. Great pricing." Customer Jorge M. explains that the pricing is one of the best parts about Kixie. He says one of the four main selling points for hims is; "Pricing structure. They have a plan in which you know exactly how much you are going to pay right from the start." Ring.io Pricing Options When it comes to pricing options, Ring.io does not offer multi-tiered pricing plans. Instead, it offers only two plans: Ring.io for Zoho, which is $69 per month. It also offers Ring.io for Salesforce, which is $109 per month for customers. Customers can also add RingLocal service onto their plan, but it is $100 per month, and it can only be used by 5 individual users at a time.
Conclusion
At the end of the day, a sales team that wants to succeed needs tools to help them do their job more efficiently and effectively. One of the tools that can help boost results is a sales dialer. A tool like a sales dialer can make or break a business that depends on its sales calls. When you're trying to decide which sales dialer works best for your business, it's important to weigh all of the features that accompany that sales dialer. This means that you should consider everything from the customer support the company offers to the tech features that make calling more powerful. Two of the sales dialer options you should consider when picking a solution to help your business improve are Ring.io and Kixie. Ring.io is platform that is heavily centered around integrating with the CRM Salesforce. If your company uses a different CRM to manage customer relationships and sales, then Kixie might be a great solution.
You might also be interested in...