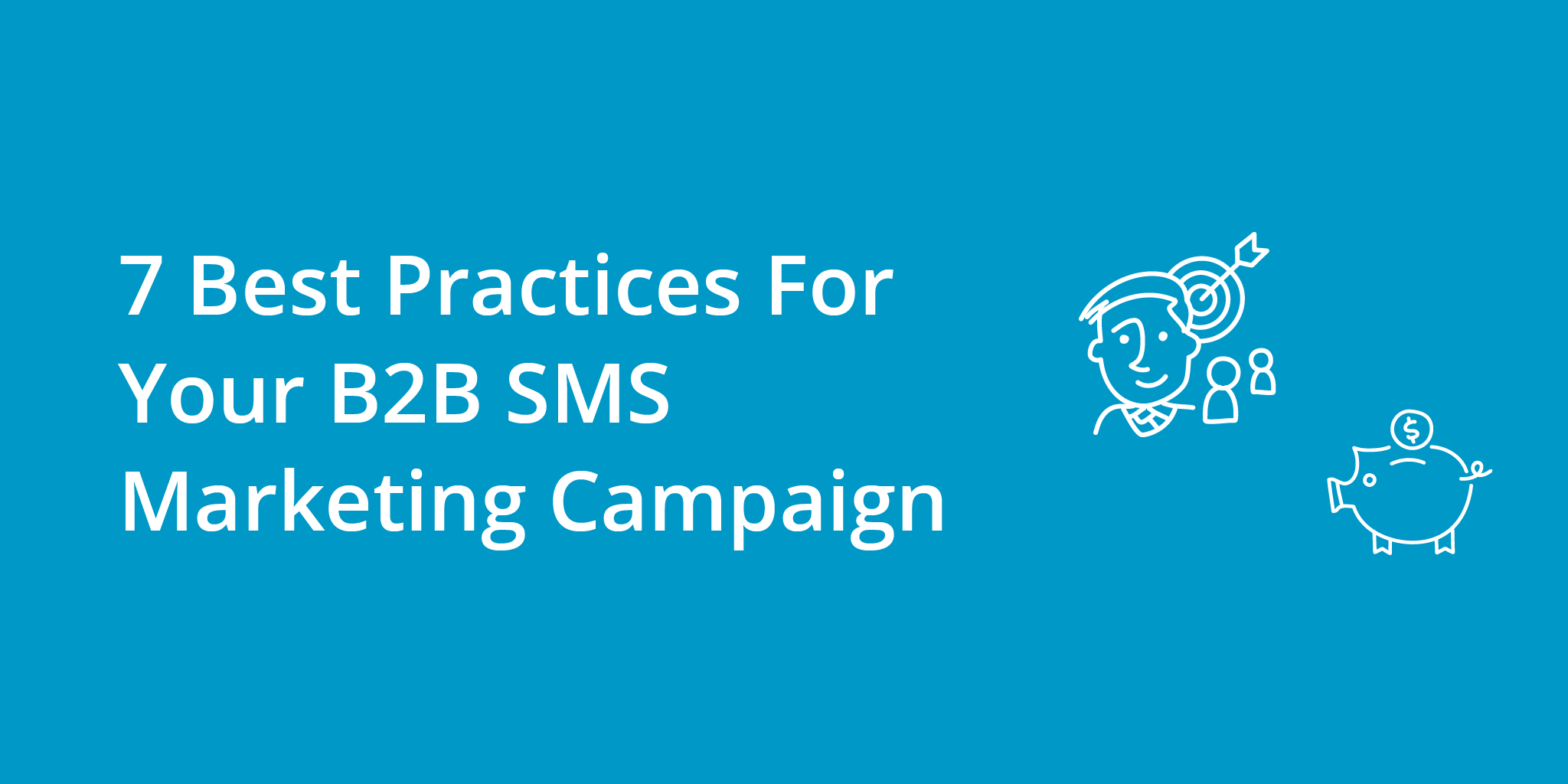 We know SMS is an effective channel to reach people: over 80% of text messages are opened, and 35-45% are interacted with (ie, responded to, clicked through, etc.). These incredibly high engagement numbers, coupled with the fact that 95% of people use a mobile phone, make SMS an attractive way to get in touch with potential customers.
However, using SMS messaging in B2B campaigns is a bit taboo.
While cold calls from business development reps to your office phone (or even your cell) might be the norm, there are a number of strict regulations when it comes to text messaging, a channel previously reserved for close friends and family.
Tight SMS regulations (and heavy fines for breaking them) along with many brands using texting for primarily for promotional offers (or informational texts like appointment confirmations and shipping notices), have made sales development professionals shy away from using SMS for business conversations. After all, no one wants to come off as spammy or annoying.
While there are a number of established pros and cons to texting your prospects, there's a lot of new opportunity and room for creativity when it comes to B2B SMS marketing and sales tactics.
Long story short, business SMS is underutilized in B2B campaigns – here are 7 best practices to leverage SMS in a smart, legal, and effective way.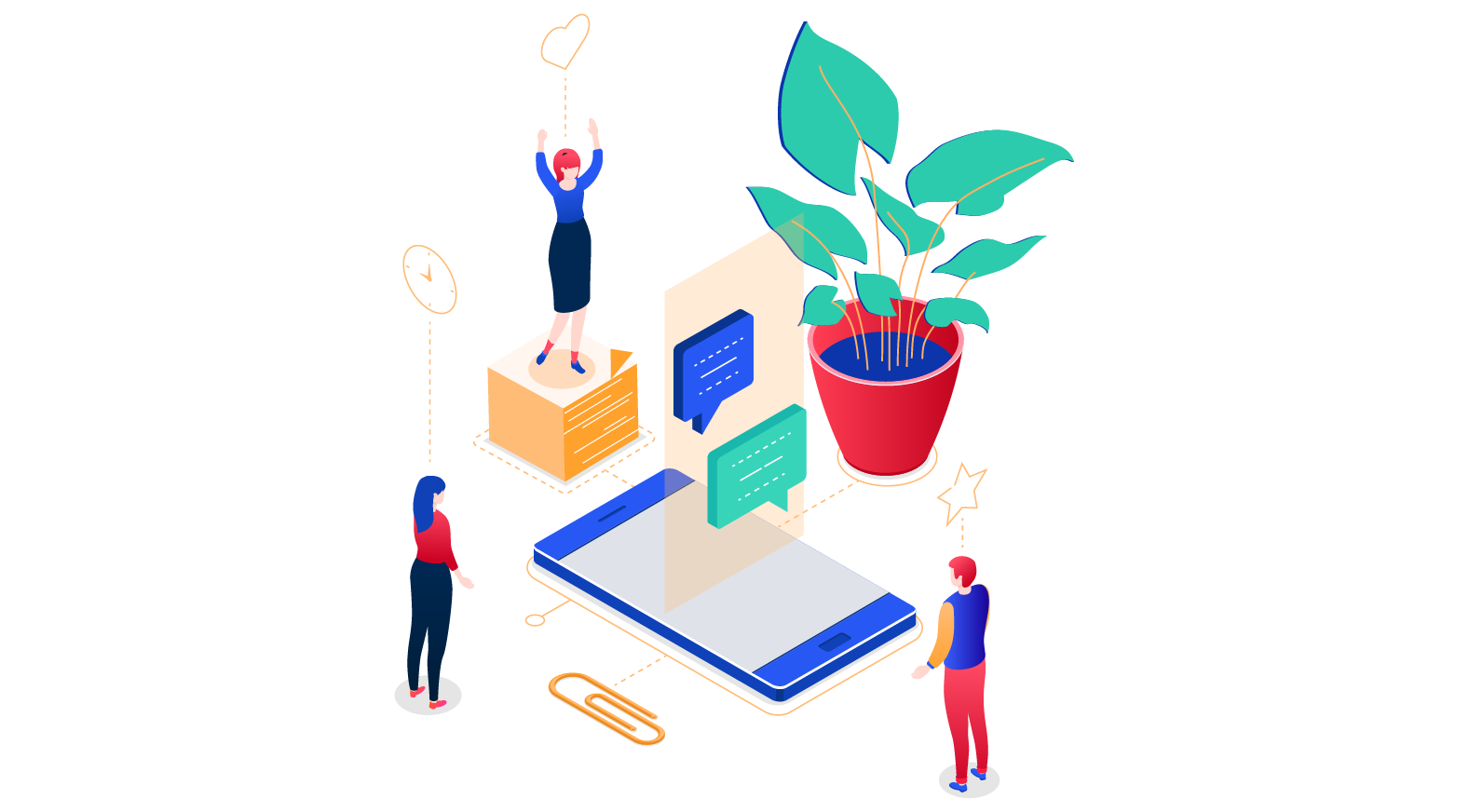 1) Always Ask For Permission
Before you text a customer or a prospect, you need to get their explicit consent. This is super important, and the main way you stay in compliance with TCPA and CAN-SPAM regulations when texting to and from the US. There are several ways to get permission from a prospect:
Opt-in checkbox: Ask for permission to text a new lead when they sign up for a free trial or submit a form, by including a checkbox option that says something along the lines of "Check this box if you would like to opt-in to receiving text messages from [Company Name]."
Over the phone: If you have an existing business relationship with the person, and you have them on the phone, you can get verbal consent to send them SMS messages. However, keep in mind that verbal opt-ins only apply to informational text messages (not ones that are promotional in nature).
Text to join: While this may be seen as more of a B2C strategy, another way to gain express consent from prospects is by having them initiate the SMS conversation. Texting a keyword, such as "SUPPORT" to a short code "28455" or a regular 10-digit phone number is an easy way to have customers start the conversation.
2) Human to Human Communication
You may be communicating about your business to another business, but at the end of the day, you're talking to another human. Keep it simple, conversational, and treat the person you're speaking to like a human with thoughts and emotions - not a faceless, nameless business entity.
Find ways to personalize: Do your research about the person you're texting, so you can have a knowledgeable conversation about shared business interests. Always use their name, and make sure that the company and industry they work in aligns with your business' ICP.
Be memorable: Say interesting things and be interested in the conversation. It's as simple as that. If you have passion for what you're talking about, and you can find creative ways to relate to the person you're texting, you'll stand out from the rest.
3) Follow Up, Follow Up, Follow Up
The golden rule of sales still applies when it comes to B2B SMS outreach. Send an SMS message to follow-up on a phone call, email, meeting, or event. SMS shouldn't be the only follow-up channel that you use, but it should definitely be one of them!
Craft engaging SMS messages: Ask a question, provide support, add a clear call to action or an offer. If your goal is to get a response, you can also try outside-the-box tactics like humor, sending a free gift (that they'll actually like!), or multimedia messages.
Add an opt-out: People change their mind all the time, so make sure your message always has a way to opt-out of SMS communications from your business. Something as simple as "STOP to opt-out" or "Text NOPE and I'll stop messaging you" at the end of your message will suffice.
4) Respect "No thank you's"
Building off of that last point, if someone does opt-out of your SMS messages, don't take it personally. Honor every opt-out request (it's required by law) and don't try to add them back to another SMS campaign in the future. They've opted-out for life, or until they opt-in again.
5) Use Automation Only When Appropriate
SMS auto-replies can be great when someone contacts your business outside of working hours, or when you're busy and need to let someone know you'll get back to them soon. However, people can smell automated text messages a mile away – and it immediately makes the interaction less personal, and less human. Rely on SMS automation in situations where it will save you time, but not cost you the relationship you've created with someone.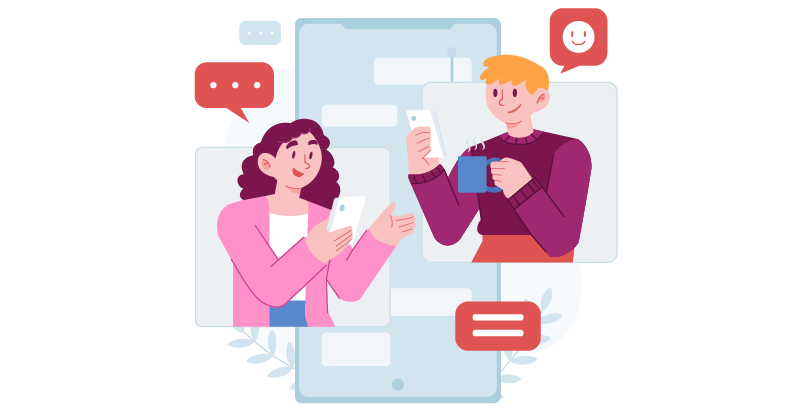 6) Provide Value
People don't like to be bothered for no reason. Make sure that your SMS outreach contains some sort of value for the person you're contacting. For example, sending a message to a prospect who is nearing the end of their free trial, offering them a discounted membership would provide value.
"Hi [Name], I see that your free trial of [Software] is coming to an end tomorrow. Did the product meet all of your needs?"
"Hi [Name], I wanted to reach out to let you know that your free trial of [Software] ends tomorrow. If you're happy with the product and want to continue using it, here's a coupon you can use at checkout for 20% off your membership: TAKE20"
7) Don't Send Bulk SMS Messages
If you've read the first 6 recommendations, hopefully this goes without saying. Avoid sending bulk SMS messages to your B2B contacts – they are inherently less personalized, more difficult to respond to in a timely manner, plus they're more likely to get flagged as spam.
Instead, focus on sending highly targeted and personalized SMS messages, one at a time, so that you can have a real conversation with the person you're texting.
Get Started With Your B2B SMS Outreach
B2B SMS marketing can be a great way to connect with potential customers and partners. By following these best practices, you can create an effective campaign that builds relationships and drives sales. Still have questions about B2B SMS outreach? Check out these additional resources on leveraging business SMS in your marketing and sales efforts:
You might also be interested in...