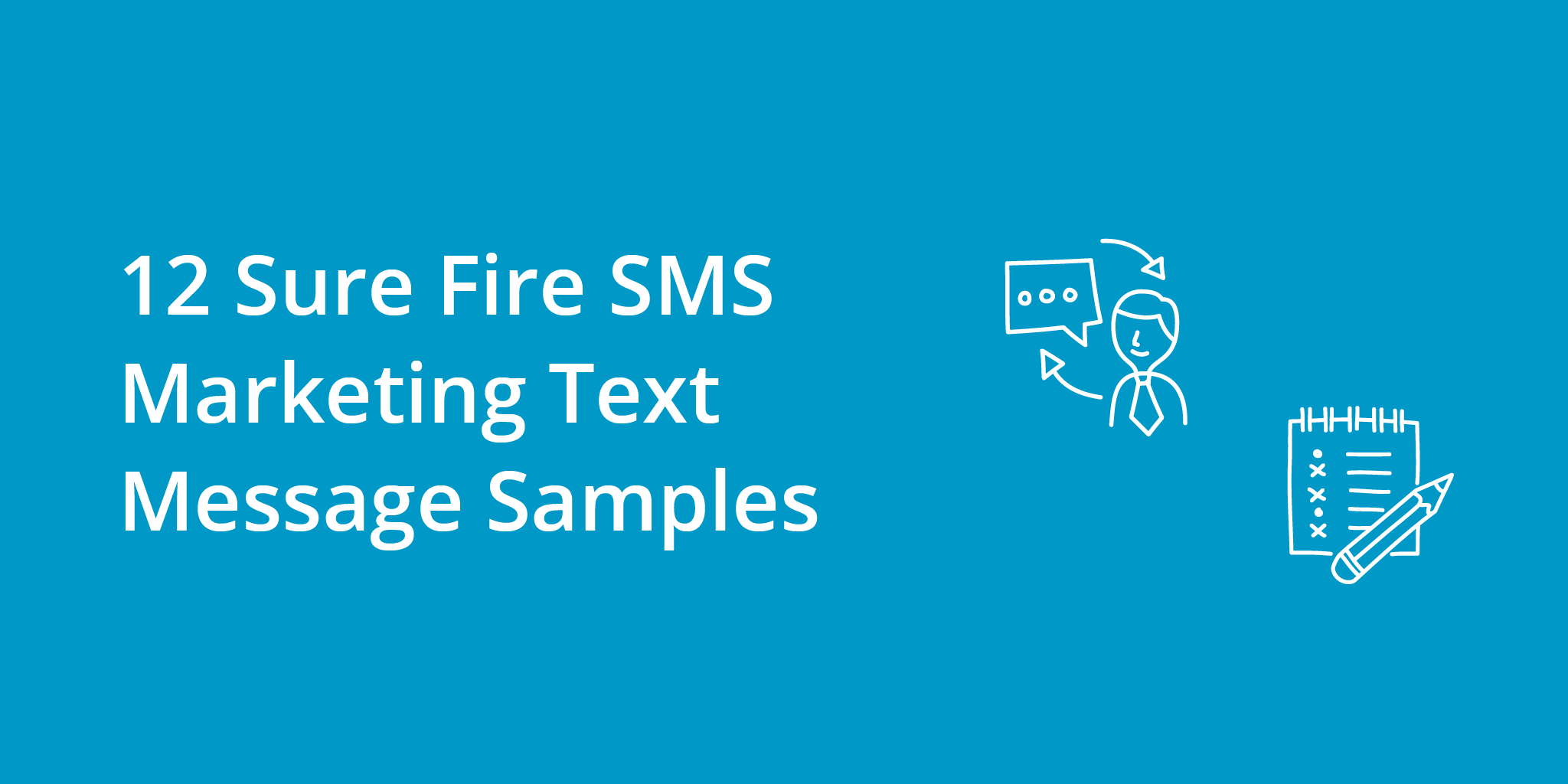 Picture this: you've considered the pros and cons of business SMS, committed to an SMS marketing strategy, invested in the software to send text messages to your prospective customers (and existing ones), are up-to-date on all applicable SMS laws and regulations, and are getting ready to build your first campaign.
Then, writer's block hits.
Don't worry, we've got you covered! After all, you wouldn't want writer's block to keep you from reaping the benefits of SMS marketing – a powerful tool that can help your business reach a wide audience with minimal effort. SMS messages are also typically read within minutes of being received, which means that they are an ideal way to deliver time-sensitive information such as special offers and discounts. SMS marketing is also highly personalized, allowing you to target messages to specific customer demographics.
In this article, we'll cover 12 SMS marketing text message samples across various use cases, that you can further customize based on your industry, product or service, company, and more. Scroll through to see which message works best for your needs, or jump to a specific sample message for inspiration using the navigation below.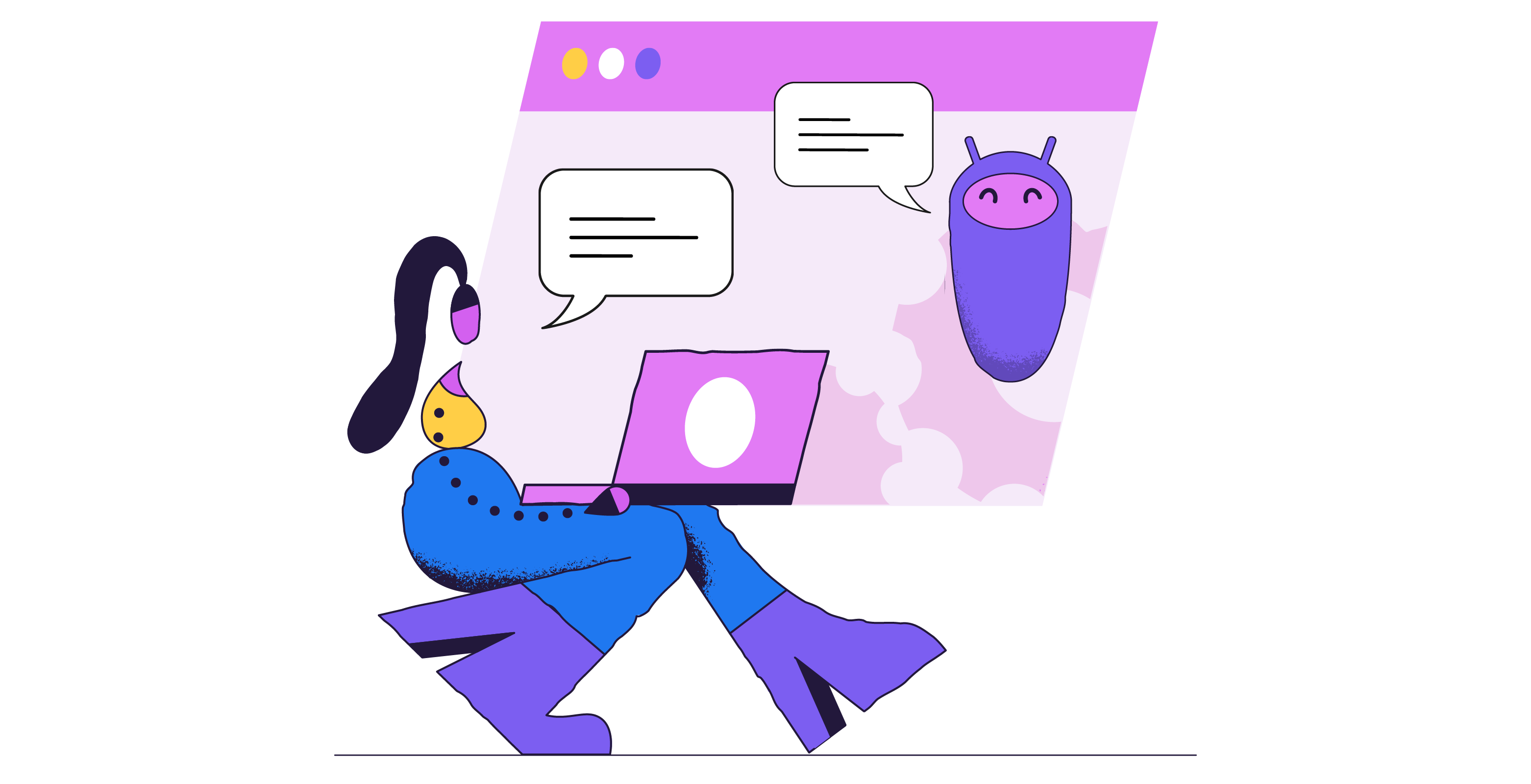 Abandoned Cart Follow-Up
It happens to the best of us – you add items to your online shopping cart, get distracted, and before you know it, you've left the site without completing your purchase. If this sounds like something that happens often on your eCommerce site, consider sending an Abandoned Cart Follow-Up SMS to nudge customers to complete their purchase.
SMS sample:
Hi (First Name), it looks like you left something in your cart. We'd hate for you to miss out on this great deal! Complete your purchase now and we'll throw in free shipping.
Free Trial Follow-Up
If you offer a free trial of your product or service, it's important to follow up with trial users who haven't converted to paying customers. A Free Trial Follow-Up SMS can help you boost conversions by reminding customers of the value your product or service provides.
SMS sample:
Your free trial is about to expire. (First Name), we hope you've enjoyed using our product to boost your sales! Upgrade now to continue using all of our features, plus get one month free with a yearly subscription: (Link)
New Lead/ Subscriber Welcome
Welcome new leads and subscribers to your SMS marketing list with a New Lead/ Subscriber Welcome SMS. This is a great opportunity to introduce yourself and your business, and let recipients know what they can expect from receiving your messages.
SMS sample:
Hi (First Name)! Thanks for subscribing to our SMS list. You can expect to receive helpful tips, tricks, and exclusive offers from us each week. Reply STOP at any time to opt-out.
Upsell/ Cross Selling
If you have a new product or service that would complement what your customer has already purchased from you, send an Upsell/ Cross Selling SMS to introduce them to your latest offering or premium service.
SMS sample:
Hey (First Name), we noticed you recently purchased a (Product). You might also be interested in our new (Product 2) – it's the perfect pair for the holidays! Check it out here: (Link)
New Product/ Service Alert
If you have a new product or service that you're excited to release, send a Product Announcement SMS to generate buzz and get people talking. This is also a great opportunity to offer a pre-order discount or early access link. Be sure to include a call-to-action so recipients know how to take advantage of your latest offering.
SMS sample:
Hey (First Name), we've got something new and exciting for you! Check out our latest (Product/ Service) for even easier HR management and pre-order today: (Link)
Transactional Messages
Transactional messages are SMS messages that are sent in response to an action your customer has taken. They can be used to confirm an order, appointment, or reservation. Transactional messages are a great opportunity to create a positive customer experience and build brand loyalty.
SMS sample:
Hi (First Name), your order has been confirmed! Here's a summary of what you've purchased: (Order Summary) Thank you for shopping with us!
Offer/ Coupon Code
If you're running a sale or promotion, send an Offer/ Coupon Code SMS to your customers and prospects to let them know how they can take advantage of your special offer. Be sure to include a call-to-action and link so recipients can easily find your sale or redeem their coupon code.
SMS sample:
Hurry, (First Name)! Our biggest sale of the year is almost over. Get (Percentage) off your purchase when you use promo code: (Promo Code) at checkout: (Link)
Customer Satisfaction Check-In
After a customer has made a purchase, send a Customer Satisfaction Check-In SMS to check in and make sure they're happy with their purchase. This is also a great opportunity to ask for feedback or offer assistance if they're experiencing any issues.
SMS sample:
Hi (First Name), we just wanted to check in and make sure you're happy with your recent purchase. We value your feedback of any kind to help us improve our (Product or Service). If you have a question or comment, feel free to respond to this message and a Customer Service Rep will be with you shortly.
New Client Onboarding
If your client onboarding process is lengthy or takes a few days to implement, it can be useful to send SMS updates and reminders to your customer to ensure they fill out the proper forms, sign documents or contracts in a timely manner, and are assigned and introduced to a Customer Success Manager.
SMS sample:
Hi (First Name), we're so excited to have you on board as our newest client! We just need you to fill out this form so we can get started on your (Service): (Link)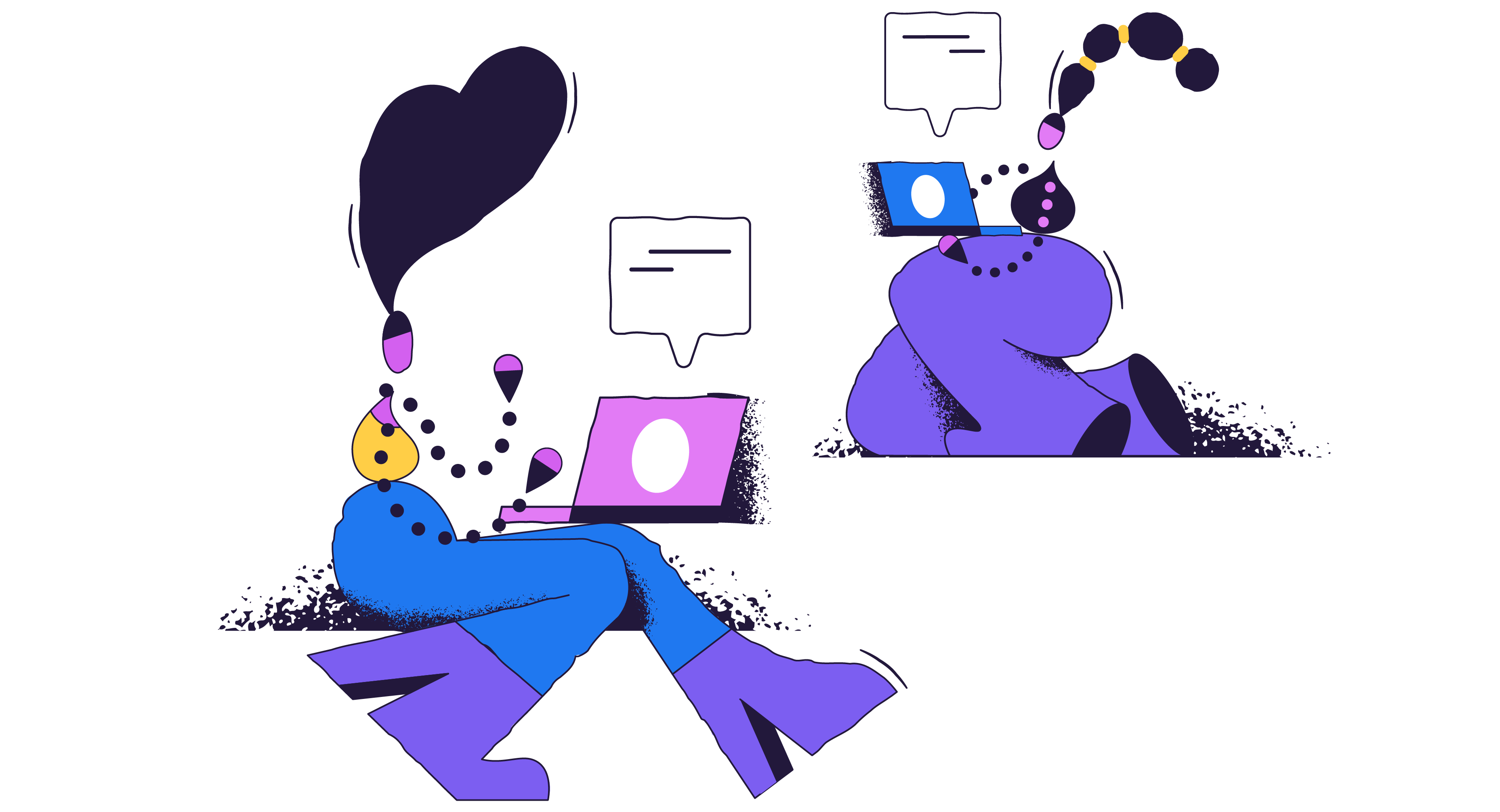 Win Back/ Re-Engagement Campaign
If you have customers who haven't interacted with your business in a while, send a Re-Engagement Campaign SMS to try and win them back. This is a great opportunity to offer a discount or special promotion to incentivize customers to come back and purchase from you again.
SMS sample:
Hey (First Name), we noticed you haven't shopped with us in a while and we miss you! To show you how much we appreciate your business, take (Percentage) off your next purchase when you use promo code: (Promo Code) at checkout. Welcome back! (Link)
Request a Review/ Social Proof
Have a list of current customers who are super happy with your business? Reaching out via SMS to ask for a review on Google, Yelp, G2 or other review platform is an efficient yet personal way to ask for a favor from your happiest clients. You can even offer a thank you gift, such as a gift card or free merch, to incentivize them to leave you a review.
SMS sample:
Hi (First Name), we're so happy you had such a great experience with us and we would really appreciate if you could leave us a review on Google or Yelp. As a thank you, we'll send you a $5 gift card that you can use on your next purchase. Just reply to this message to let us know you're interested and we'll send the gift card to your (Email or Physical Address). Thanks again!
Event Promotion/ Save the Date
If you have an upcoming event, such as a webinar, conference, or grand opening, send an Event Promotion SMS to generate interest and excitement. Remember to include all the important details, such as the date, time, location, and how to RSVP or purchase tickets.
SMS sample:
Hey (First Name), we're so excited for our upcoming event! Make sure to save the date for (Date) at (Time). We'll be located at (Location) and you can RSVP by clicking this link: (Link)
Can't wait to see you there!
Go Crush It With Your SMS Marketing Campaign
Thanks for reading! These 10 SMS marketing text message samples should give you a good starting point for your next SMS campaign. Remember to focus on creating a clear and concise message, offer an incentive or call-to-action, and make it easy for customers to take the next step. Good luck!
Need more inspiration? Check out our library of auto-reply text message templates.
You might also be interested in...