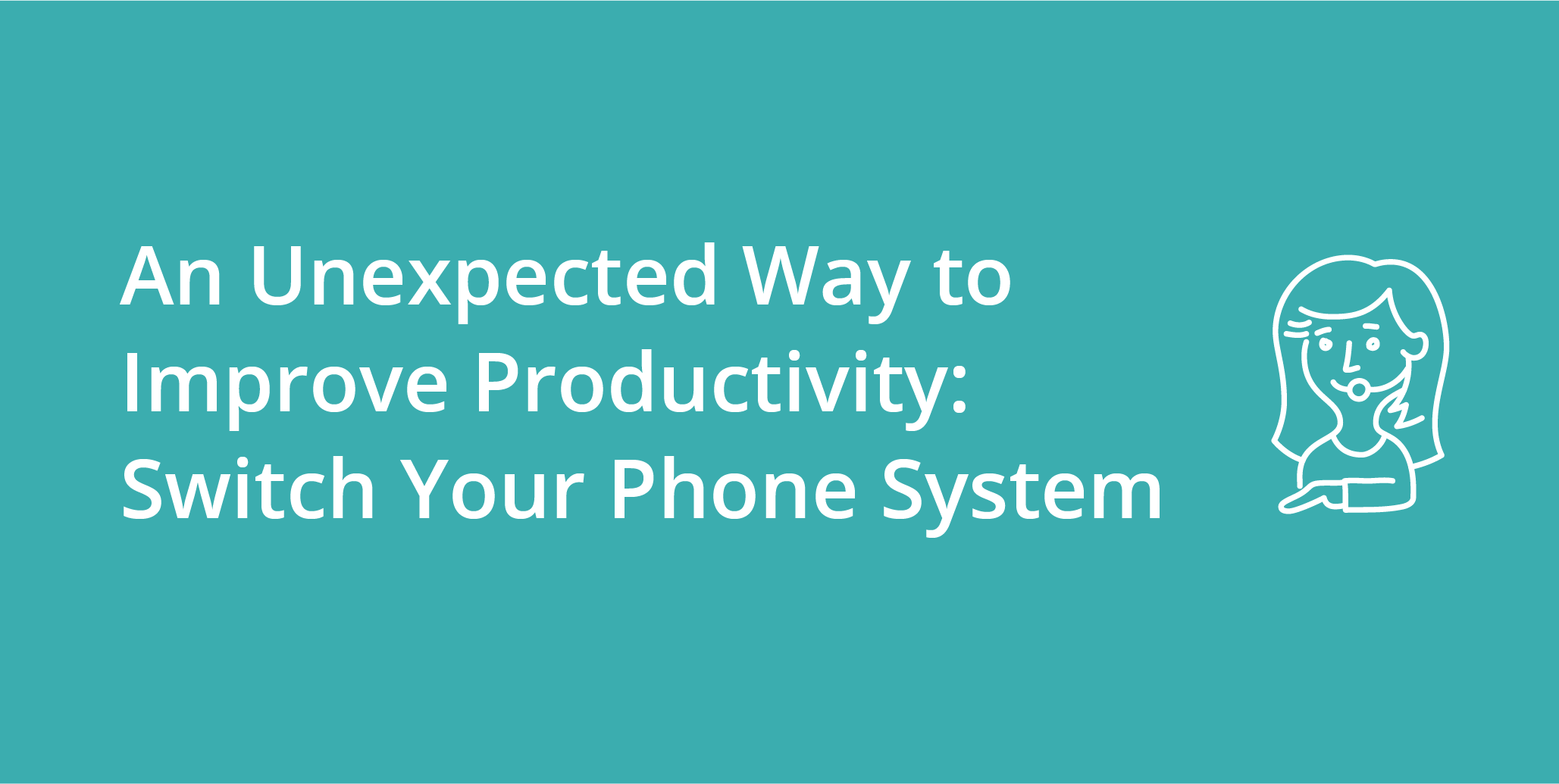 Improving productivity in the workplace is a central goal of any small business owner or sales manager. If you can increase call center productivity, you lower the cost of communication with your customers while offering them better service.
VoIP (Voice over Internet Protocol) call center solutions for small businesses and large contact centers have led the charge in revolutionizing business phone systems, with the hosted IP PBX (virtual call center for small business) segment expected to grow a further 20% in the next five years. Here, we examine some of the reasons a VoIP business phone system can benefit virtually any business.
How to Choose a Business Phone System
The phone system has a long and interesting history. For most of the time telephones have been around, businesses have struggled with the challenge of running multiple phone lines in one location. All the internal phone lines had to share a PBX (exchange), located on-premises, at considerable expense. Though digital PBXs increased the functionality of on-premises exchanges, it wasn't until the advent of VoIP communications we saw a major shift in how this challenge was solved.
VoIP allows for the transfer of voice data over internet lines. This is much more economical and versatile than using the previous system. As we shall discuss, VoIP phone systems are not only much less expensive to run, they offer many additional features that would be too expensive to implement when using a traditional business phone system.
Hosted PBX and the Cloud VoIP Revolution
To offer even better service, VoIP providers now commonly offer a complete VoIP solution off-site. With hosted PBX, you no longer need to have an expensive and complicated exchange system on-site. The smart contact center software is run in the cloud, so all you really need is an internet connection. In fact, your agents can be located anywhere globally, working from home or using your VoIP phone system while on the road.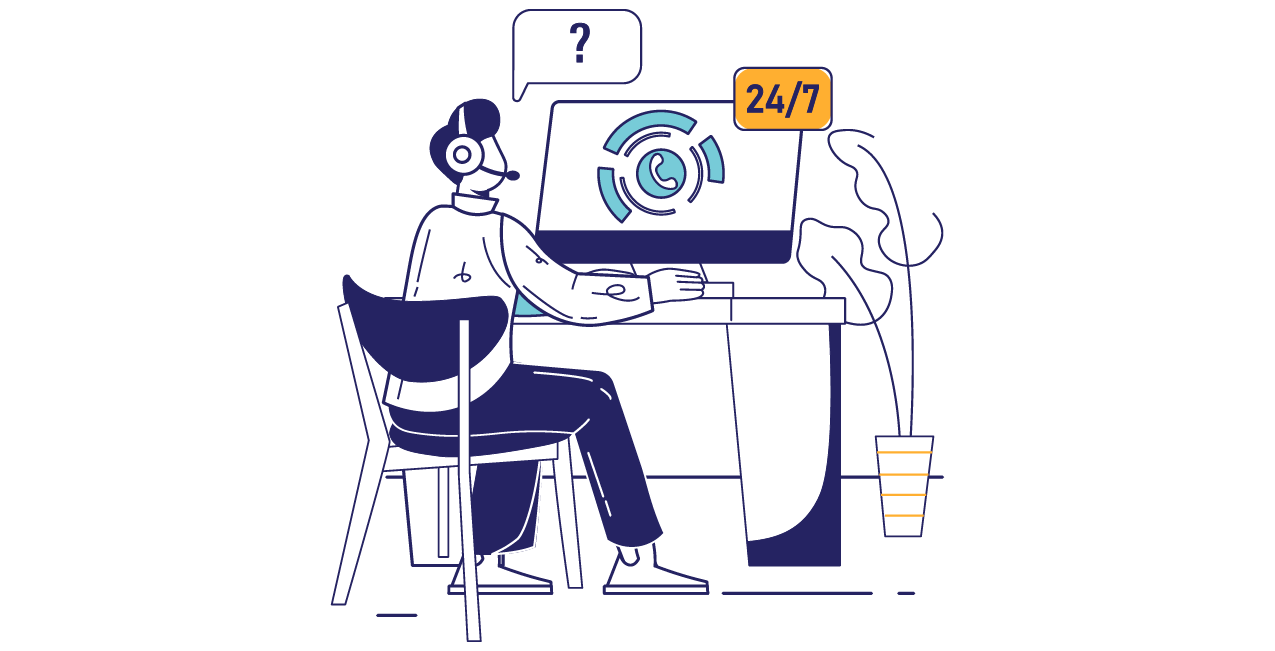 Can VoIP Improve Agent Productivity?
We know that VoIP phone systems reduce costs, but can they improve agent efficiency? Yes, it's been proven many times that VoIP phone systems typically lead to a huge performance boost.
In 2021, Fischer Homes asked Kixie to implement a new VoIP phone system from their inside sales team. The results of the VoIP success story speak for themselves:
300% more outbound calls
13% fewer missed calls
2 hours saved each day per agent
25% higher productivity
10% faster speed to lead
How to Improve Agent Productivity in the Call Center With VoIP
So, how do VoIP phone systems help improve agent productivity? Most of the productivity gains come down to the versatility and power of the software.
Optimized collaboration—The flexibility of VoIP phone systems means employee departments don't need to be split. Employees can sit where they can collaborate or even work together on calls when in different locations.
Remote work streamlined—VoIP makes implementing remote work easy, as employees aren't required to use expensive or complicated hardware. 88% of employees believe the flexibility of working from home increases their job satisfaction, leading to improved productivity.
Automated workflows—As VoIP is primarily a software solution, you can implement much more automation into your employees' workflow. Many of the daily tasks they're required to remember to do can be automated, including automatically texting customers, sending email drip campaigns, and setting meeting reminders.
Integration with CRMs—Traditional phone systems can't integrate well with sales software like CRM (customer relationship management) software. VoIP systems, on the other hand, integrate with CRMs, so inbound and outbound calls can be much more effective. Agents can see the customer's data on their screen automatically, for example, and double-work filling in customer details is eliminated.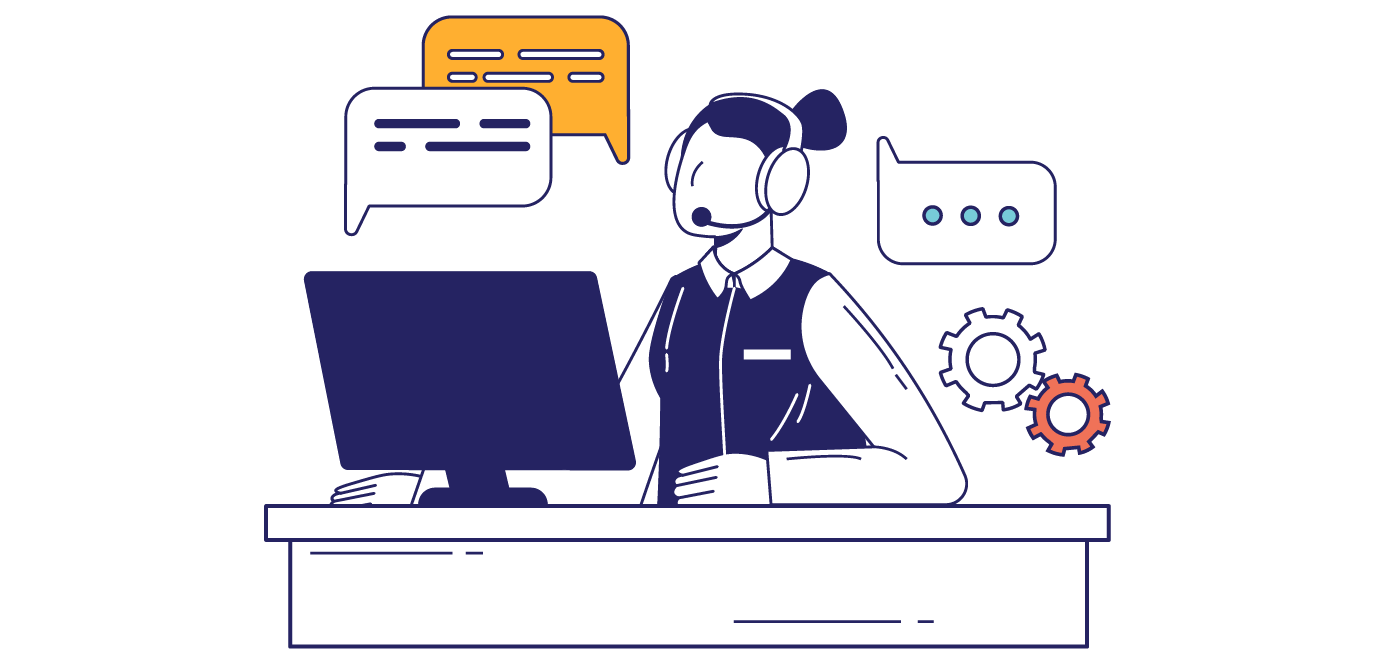 VoIP Features That Improve Agent Efficiency in the Call Center
VoIP phone systems offer a number of features that make the agent's job easier. By freeing them from mundane, repetitive tasks, VoIP empowers agents to be as efficient as possible.
VoIP is the Only Option for Modern Call Centers and Contact Centers
VoIP systems make communicating with customers more manageable, which results in better customer satisfaction. We're seeing contact centers rise as a force in customer service, with integrated unified communications leading the charge. Customers enjoy being able to interact with customer service agents through their choice of email, SMS, web-based communication, social media, and telephone calls.
Call centers utilizing a cloud PBX solution have fantastic scalability, able to grow when you need more seats and cut back when you don't need them. When you have a huge sales event, you can easily scale up, for instance, and later scale things back, a process that was expensive and difficult on older systems.
Call center efficiency can also be improved through VoIP systems' advanced reporting. A customizable dashboard can give you an overview of call times, availability, and average time to answer. Thanks to VoIP call systems integrating with third-party applications, you're free to interpret the results in your own choice of software.
VoIP phone systems represent a seismic shift in how call centers and contact centers operate, improving efficiency and performance in leaps and bounds.
You might also be interested in...