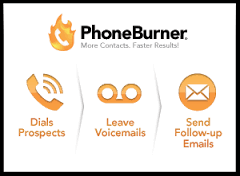 VS.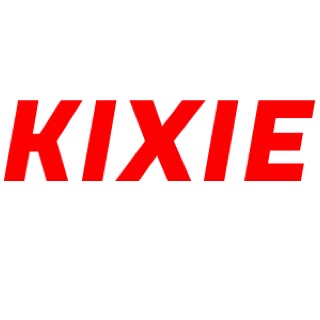 Should I get Kixie or PhoneBurner? This is a fundamental question for many salespeople, and it really does depend on the type of sales work one is engaged in. Before we begin, here are some of the great features that both have to offer, side by side.
Phone Burner:
easily upload and categorize leads
power dialing capability
voicemail drop
email drop
email tracking
upload smart call lists based on which customer has opened your email
email customers based on call disposition (interested, wrong number, etc.)
contact sorting
200 free minutes a month with a pro account, 300 free minutes with a premium account
call recordings available with premium service
Kixie:
full business telephone service and hosted cloud PBX
customize how you handle incoming calls with features like multi-level IVRs, call forwarding/transfer, extensions, voicemail, call rules
click-to-call functionality speeds up dialing, allowing you to quickly dial through a list of leads in your CRM
your phone calls become trackable like emails in your CRM
automatically track outgoing and incoming calls inside your CRM
seamless CRM sync with Pipedrive, Nutshell, Salesforce, Zoho and HighRise
lifetime call recordings
automatic call logging
local presence available
call reports
PowerCall window provides current caller insight and the ability to log notes and schedule activities which sync inside your CRM
automatic contact creation in your CRM for new numbers
So which service makes sense for you? If you are a prospector with many largely unqualified leads to dial every day, PhoneBurner will save you a great deal of time and help you burn through calls efficiently. Combined with email functionality and the ability to tailor power dialing lists based on who has opened those emails, and you're left with a great tool for outbound prospecting.
If you want to customize how you handle inbound calls as well as track all calls automatically in your CRM, Kixie's functionality will is ideal for you. With click-to-call functionality, Kixie saves you time and enhances your CRM's organizational power with automated call-logging and the ability to log notes and activities while on a call without having to pull up the contact in your CRM. The call recordings alongside every call is also an incredible tool for account review and training.
The business level telephony is also a big plus for entire teams, enabling agents to transfer calls, conference calls, have their own voicemails and create a professional IVR to greet callers. All in all, Kixie will allow you to focus more on the customer and less on manual data entry in between calls, saving you time and increasing your productivity.
If you'd like to give Kixie a try, you can get a trial account started in under 3 minutes with no CC required, by clicking here.
You might also be interested in...