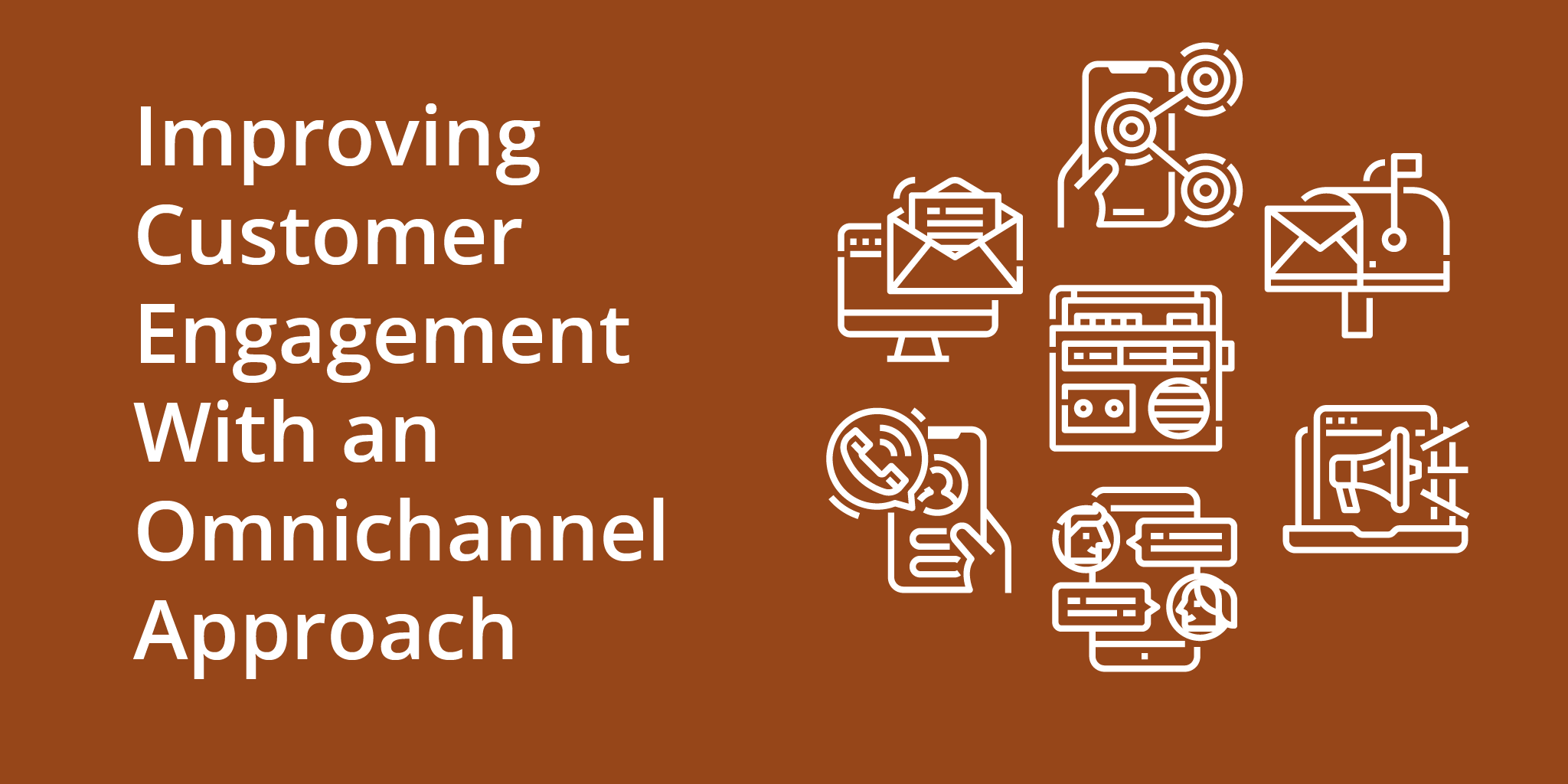 Customers don't often buy products without initially building some kind of relationship with the company in advance. They interact with the company, actively or passively, through websites, social media, live chat, forums, email newsletters, apps, and phone calls. The more people interact with your company, the more engaged they become.
Highly engaged customers see the value in the services you offer. They are loyal to your brand, return to you repeatedly, and refer others to you through word-of-mouth, positive reviews, and by sharing your content.
73% of customers state that customer experience is an essential factor in choosing who to do business with. Improving the customer experience from start to finish and increasing customer engagement is vital to any company's ongoing success.
An Omnichannel Experience
Most companies recognize that having multiple communication channel options is essential to building customer engagement. Phone and email remain king, but website chat, text messaging, knowledge bases, mobile apps, social media, community forums, and video chat are all ways to offer alternative contact options for customers.
Just having these channels isn't enough. Customers don't stick with one communication channel; they often jump between several channels. For instance, many customers will check a knowledge base first before asking questions in live chat or over the phone.
Companies should do their best to create a cohesive experience across all these channels, even when customers don't follow a linear path. To facilitate this kind of seamless experience, most companies use a customer relationship management software (CRM) that integrates with their phone and text messaging support channels. Without these tools, creating a cohesive customer experience is near impossible.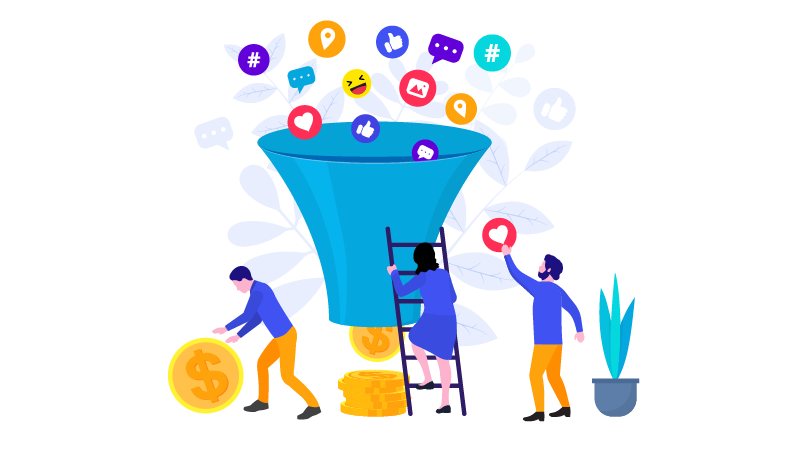 Omnichannel Outreach in Sales
The omnichannel customer experience should start at the sales outreach stage of the customer journey. 98% of Americans switch between devices daily and use each device very differently. Omnichannel marketing means getting your message in front of the customer through all available channels, building brand recognition, and driving engagement.
Increasing sales through omnichannel outreach has four main stages.
1: Analyze Your Organizational Structure
Companies often silo operations into departments that handle different verticals. Even within marketing alone, you may use separate departments for direct mail and social media marketing, for instance. You may perform some marketing in-house but outsource TV and radio advertising to an outside agency.
While it's natural to split tasks between departments, for successful omnichannel outreach, you need to tightly coordinate messaging, timing, and targeting across these departments, all while balancing resources and budget between them.
2: Understand the Ideal Consumer Experience for Your Customer
Any cross-channel marketing strategy lives and dies on whether the individual needs and desires of each customer are understood.
When starting an omnichannel approach, you can map out the ideal consumer experience you believe your customers would want to take. It won't be perfect at first, but through trial and error and close observation you will find the typical routes customers take – from knowing nothing about your company to becoming lifelong customers.
Data models that use the typical behavior of buyers to map out the motivations of each customer can be used to direct your strongest outreach attempts toward consumers who are actively shopping.
Those not in the market for an immediate purchase can be targeted for brand impression marketing. Materials must be ready for these people to consume when they seek out more detailed information on your products and services.
3: Tweak Your Channel Outreach Efforts
There are so many channels you can choose from, and you won't know which channels and sequences are the most effective until you test them and learn from the results. Every channel that you add is an additional expense, so testing the waters in each channel to see which are the most promising will help you to avoid spending undue time and budget on channels your audience won't interact with much.
For instance, if your target audience is active on social media, you might want to create engaging Instagram stories to boost their interest. Test different formats and aesthetics to determine the best approach in capturing their attention.
Your sales cadence, the steps you take in contacting consumers to make them aware of your value proposition, must adapt and get more complex as the number of channels you use grows.
Is it best to reach out via social media and follow up with direct mail to a targeted set of individuals? Are you getting better engagement with customers by using an intelligent autodialer to make outbound sales calls followed up with an email? Or is a broader TV and pay-per-click advertising model better at bringing in sales?
You can follow industry best practices to attempt to get the top bang for your advertising bucks, but it'll take time to drill down to what works for your specific industry and niche.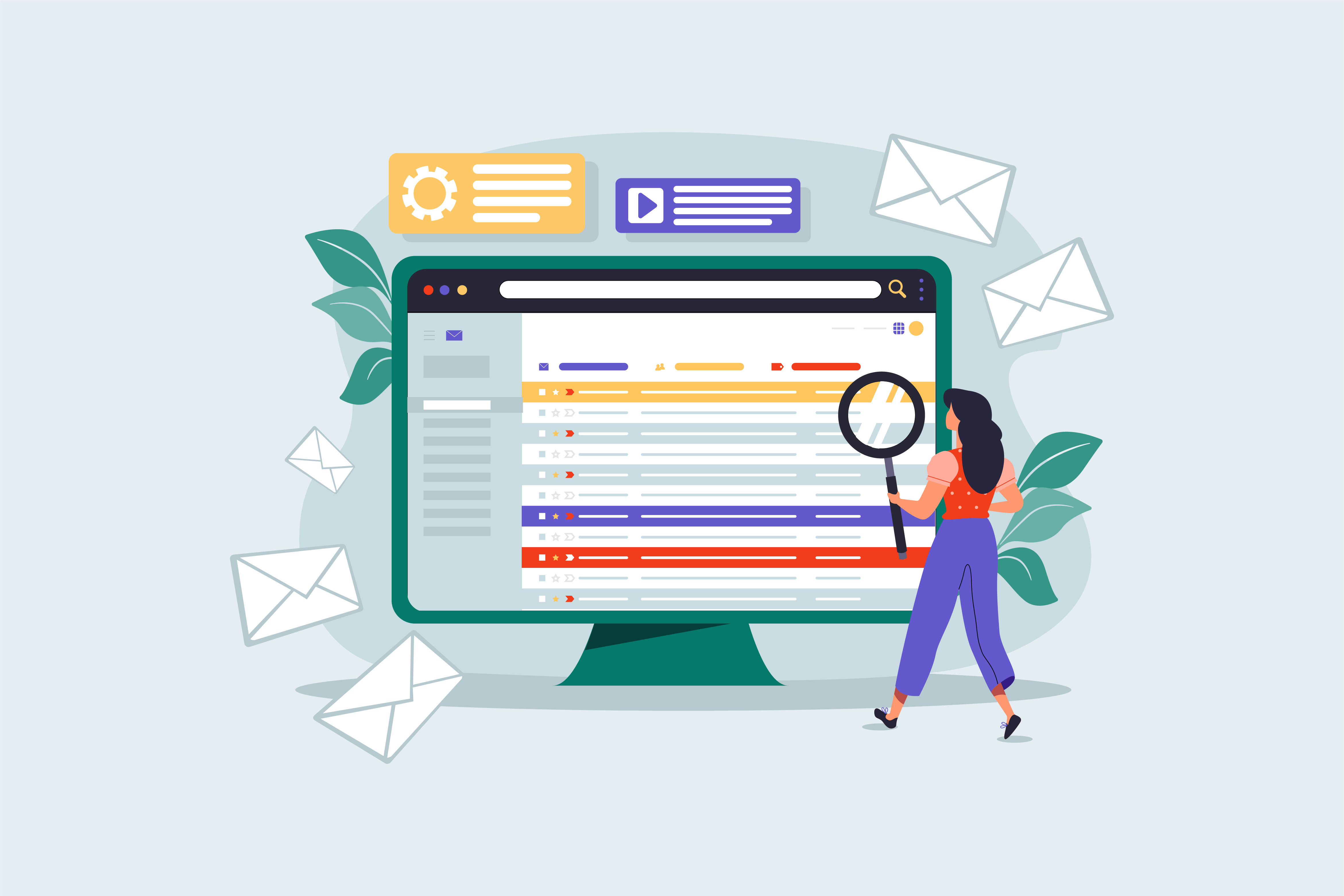 4: Measure and Adapt
To complete the cycle, analyze how your campaigns are working and adapt your system based on your analysis. This is easier said than done, as every channel has its own way of measuring customer engagement.
Some of the measurements to consider include:
Conversion rates: The percentage of leads who become paying customers as the result of a particular marketing campaign
Session time: The amount of time consumers stay on your website, blog, or on individual pages or subdomains of your website.
Sales call success: Analyzing which sales calls result in reaching a specific goal using analytics will show which approaches work best.
Video views: How many people view and engage with your video content on Facebook, Instagram, YouTube, LinkedIn, and Twitter?
Customer service feedback: Recording customer feedback from customer support communications can highlight the most (and least) effective outreach efforts.
Shares and comments: Higher levels of social media sharing and engagement gives a clear indication of the types of content that engage your customers.
Reviews: Analyzing the reviews left by customers on your brand will show what they like about the experience they received and what can be improved.
Having analyzed all the data from your campaigns, you can return to step one and look for ways to align your current efforts with the wants and needs of your core customer base.
Use an Omnichannel Approach Throughout Your Organization
From sales to customer support, offering multiple channels through which customers can engage with your company has clear advantages. Retailers that use an omnichannel approach report an 89% customer retention rate compared to the 33% retention rate that companies with a poor omnichannel presence have.
By opening up more channels and measuring the customer engagement and conversion rates that each offer, you can learn which channels to focus on to offer a better customer experience overall.
You might also be interested in...