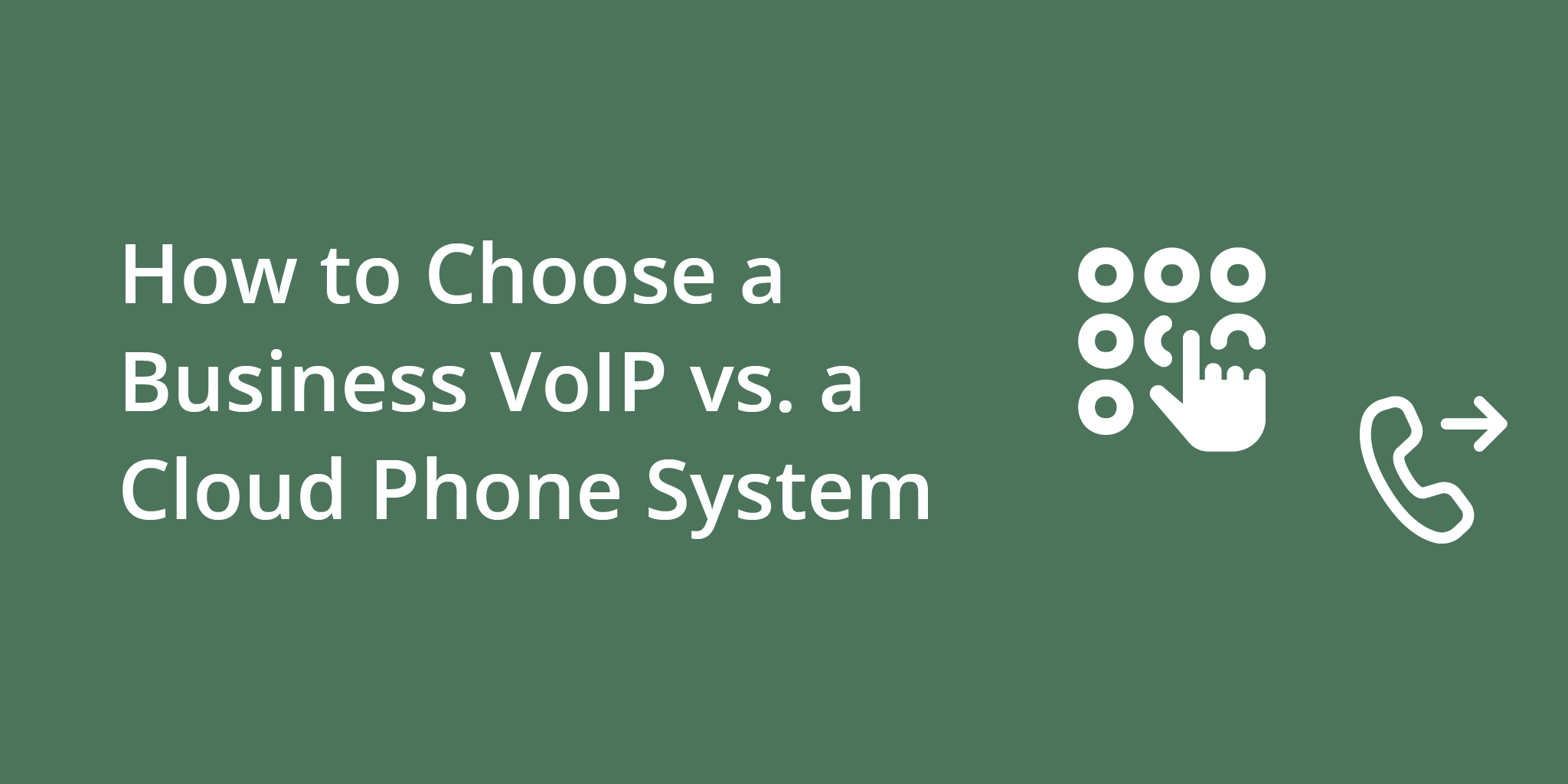 Business VoIP vs. Cloud Phone System—What's the Difference?
If you're in the market for a business VoIP phone system, you've undoubtedly come across a long list of terms like cloud PBX, virtual PBX, cloud PBX call center, and cloud-based phone systems. How do you know which type of system is best for your business needs? It's actually quite simple. In this article, we'll discuss the differences between business VoIP and cloud phone systems, defining all the important terms along the way.
What is Business VoIP?
To understand VoIP (Voice over Internet Protocol) phones, we must first understand what came before VoIP. Businesses had to use the public switched telephone network (PSTN), a circuit-switched telephone network operated by regional or national telephony operators.
This was expensive and relatively inflexible. When a business required multiple phone lines in one building, they typically used a PBX (private branch exchange), a switchboard installed on their premises that allowed for features not available on the public network, such as call forwarding, extension dialing, and hunt groups. The cost of the hardware, installation, and ongoing maintenance made this an expensive option.
With the rise of the internet, companies began to transmit data to and from the PSTN over the internet, which was much cheaper. Third-party VoIP companies began offering phone services that offered all the features of traditional switchboards at a much lower price. Business VoIP was seen as the one-for-one replacement for traditional PBXs.

What is a Cloud Phone System?
Increasingly, it made sense for VoIP providers to take over the role of the PBX switchboard and handle this on their premises. Best known as hosted PBX at the time, using such a service meant your company didn't need an expensive or complex switchboard on-site. Instead, the hosted PBX provider handled this off-site for you.
As the term 'cloud' became more popularized to mean internet-hosted services, hosted PBX became better known as cloud PBX or cloud VoIP. Essentially, it's the same thing—you make use of a VoIP phone service that's hosted elsewhere, not on your premises. You don't have to worry about how the VoIP provider implements their system, it just works. Among the many advantages, this reduces the cost of ongoing maintenance for your business.
Business VoIP vs Cloud Phone Systems
Today, business VoIP and cloud phone systems are terms that are used virtually interchangeably. Depending on the provider, the features of cloud phone systems may be available in business VoIP systems, and vice versa. Many cloud-based phone systems can be used with physical hardware phones, for instance. Most cloud PBX services have features business VoIP services started with, including auto attendants, call monitoring, and ACD queues.
Cloud phone systems are more likely to offer the option to make phone calls through hardware other than traditional telephones—computers, laptops, tablets, and smartphones can usually all be used in a cloud phone system to make calls.
Cloud phone systems are also more likely to offer additional features that go beyond VoIP. Kixie, for example, can integrate with your customer relationship management software, offers call analytics, and supports click-to-call functionality. Cloud phone systems increasingly integrate services like video conferencing, instant messaging, and content sharing into a single unified system.
Benefits of a Cloud PBX Call Center
Most small and medium sized enterprises (SMEs) require a call center or contact center. This can be for outgoing sales calls or for handling incoming technical support calls among other uses.
A cloud PBX call center offers significant advantages over traditional options:
Much more cost-effective
Reliable communication no matter how many calls you receive
Effortless to add new phone lines and extensions when you need them
Scale back your lines and extensions when you don't need them, reducing costs
Higher security, with encrypted data and network security
Works anywhere there's an internet connection
Empowers remote workers
No hardware maintenance costs
Allows you to focus on your business instead of the VoIP implementation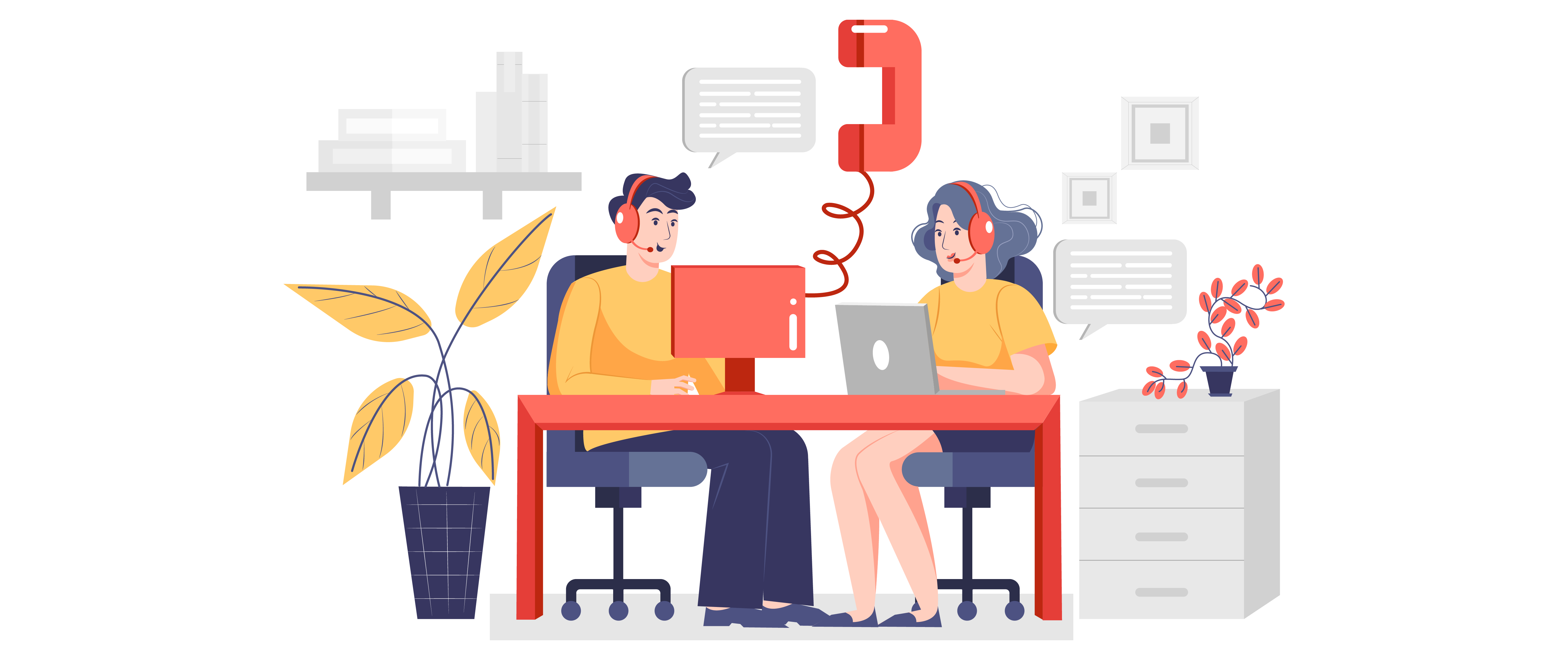 Kixie Cloud PBX Call Center Features
A significant benefit of choosing a cloud PBX call center platform like Kixie is the additional functionality you get over the features of a traditional call center. Managing your cloud PBX call center becomes easier with automatic analytics and reporting.
With PowerCall, you can telephone up to 10 leads at a time or automatically power through a list of leads one at a time. Local-presence dialing means each lead will see a local phone number on their caller ID, increasing pickup rates by up to 500%
Details on each lead are displayed on your sales reps' screen in real-time. If the call goes to voicemail, your sales rep can click a button to automatically leave a pre-recorded voicemail or text, allowing them to move on to the next lead immediately.
For incoming calls, you can easily set up an IVR auto attendant with multiple menus, hold music, and ring groups, so customers are professionally routed to the right person every time. You can automatically record calls for training and quality purposes, and set up smart inbound call queues that offer customers an estimated wait time and alternative options such as callbacks.
Arguably the most powerful feature of a cloud-based PBX call center is how you can integrate your cloud PBX system with other software. Kixie supports popular CRMs like Salesforce, Pipedrive, Zoho, HubSpot, and many others. You can use it with help desk software like Zendesk and Gorgias, and run automated campaigns in conjunction with Zapier, Mailchimp, ActiveCampaign, or Outreach. The possibilities for streamlining and improving your operations are endless.
Choosing Your Business Phone System
The difference between business VoIP and cloud phone systems is now very thin, and there is a significant crossover between the two. You're more likely to need to decide between on-premises vs. cloud VoIP, as there are bigger differences here. On the whole, cloud PBX call centers are much more versatile, less expensive, and have many more features than their on-premises counterparts.
In virtually every case, we recommend a cloud-based VoIP phone system over an on-premises solution. As outlined above, the advantages of managing your call center via a cloud-based system cannot be overstated.
You might also be interested in...