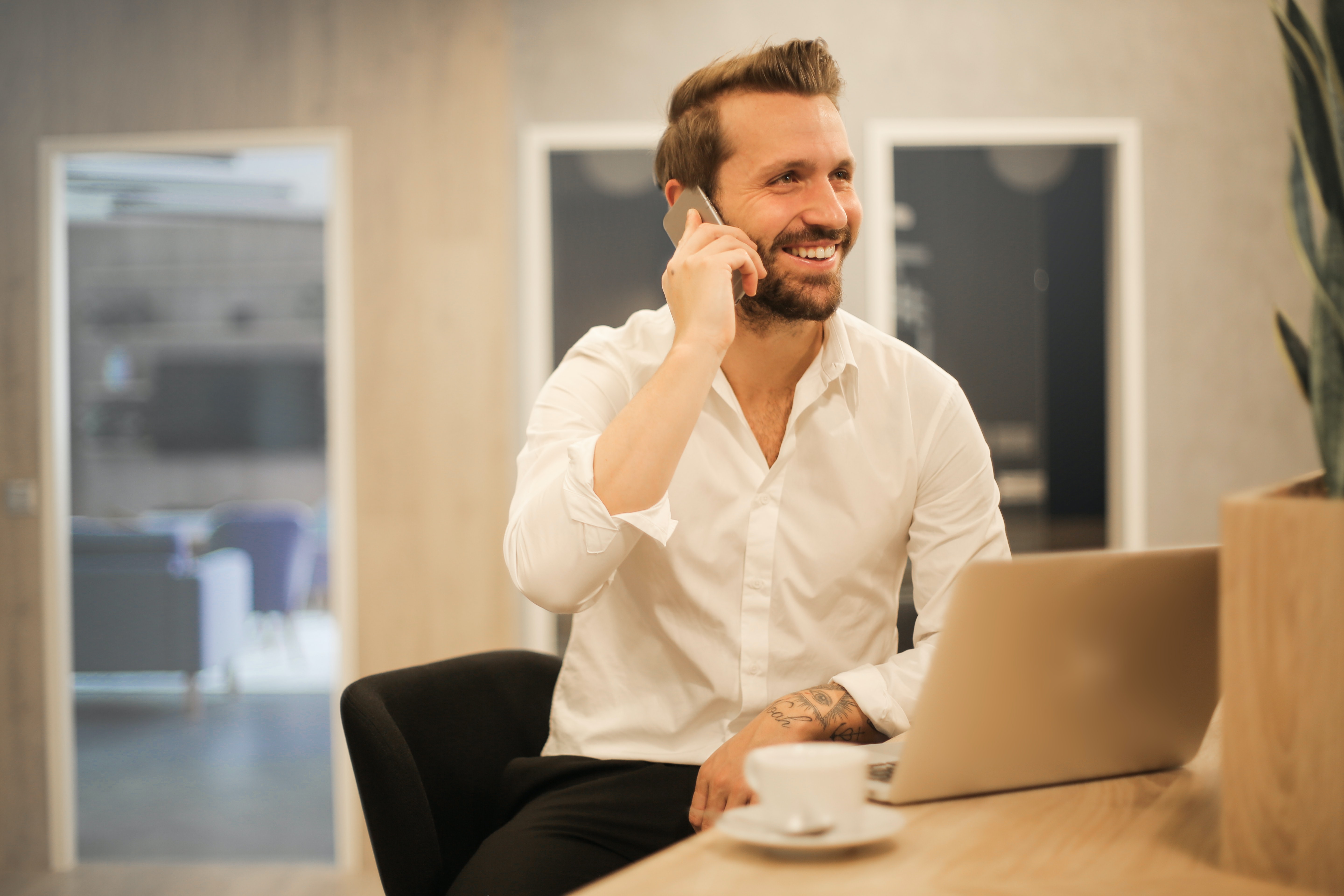 How a Dialer for CRM Will Increase Sales Team Performance
Outbound phone sales are one of the most effective tools you have at your disposal. In fact, a study of salespeople found that almost half of them believed that the telephone was their single most valuable tool. Given its significant value, you should dedicate your sales resources and efforts to ensuring your reps' time spent on the phone is as efficient as possible.
A sales dialer for your CRM is the perfect tool to ensure your reps are indeed efficient with their time engaging customers. Sales dialers assist reps when going through their phone lists to call on prospects. Notes and connections are automatically synced with your CRM system, such as HubSpot, which makes everything much easier to track.
Below are five of the most important ways that sales dialer software for a CRM such as Salesforce will be able to increase your outbound sales performance:
CRM Dialer Software
Saves Time
Outbound sales teams spend a great deal of time organizing their call lists, manually dialing, and tracking their progress. Dialer software handles the tasks of organization and tracking your progress for you. This is one of the greatest features to save valuable time for your reps so they can better engage customers.
Provides a Local ID
The benefits of a local presence dialer are immediate. Customers are more likely to answer phone calls when they see a local number calling them instead of a toll-free or long-distance number. In fact, studies show that people are twice as likely to answer a local number as they are an out-of-state number and four times as likely to answer a local number as they are a toll-free number.
Ensures Accurate Data
With a sales dialer fully integrated into Salesforce, you'll be able to import and dial phone numbers right within the system. No numbers will be missed or entered incorrectly and customer accounts will be updated automatically. This saves a significant amount of time, and most importantly, ensures your data is accurate. Considering that faulty data costs businesses in the U.S. trillions of dollars every single year, this more than pays for itself.
Optimizes Phone Calls
With Salesforce lead scoring, your prospects are scored based on how valuable they're likely to be to your company. Combined with sales dialer software, this is one of the very best ways to increase sales. Your sales dialer will provide your most valuable prospects for you to dial first, ensuring that they don't slip through the cracks. This improves your sales team's efficiency and will drive better overall performance.
Enhances Management Tools
As a sales manager, you will have more power than ever before with a sales dialer. Live call coaching and recording reviews will help you analyze and train your sales reps to be the very best and improve your sales team's performance. When training, you can whisper directly to your rep to give them advice in the middle of a phone call.
Beyond that, there are powerful reporting capabilities. Dashboard Call Reporting and Call History features provide access to real-time analytics. In-depth reports can be viewed online or downloaded. With all of these tools and data in your hands, you will be able to assure quality control and optimize processes on the fly.
So find a dialer that makes sense– You shouldn't have to read a manual to know how to use your dialer. Kixie's simple and intuitive design allows you to easily use all the features Kixie has to offer right away.
Ready to get started?
Kixie is the sales engagement platform that boosts sales team performance with ultra-reliable, easily automated calling and texting for Pipedrive. Instantly setup an all-in-one voice and SMS solution for your sales team that combines an AI-powered sales dialer, an inbound dialer, an enterprise phone service, and seamless CRM integration.
Get started in 3 minutes with no hardware to install!
You might also be interested in...