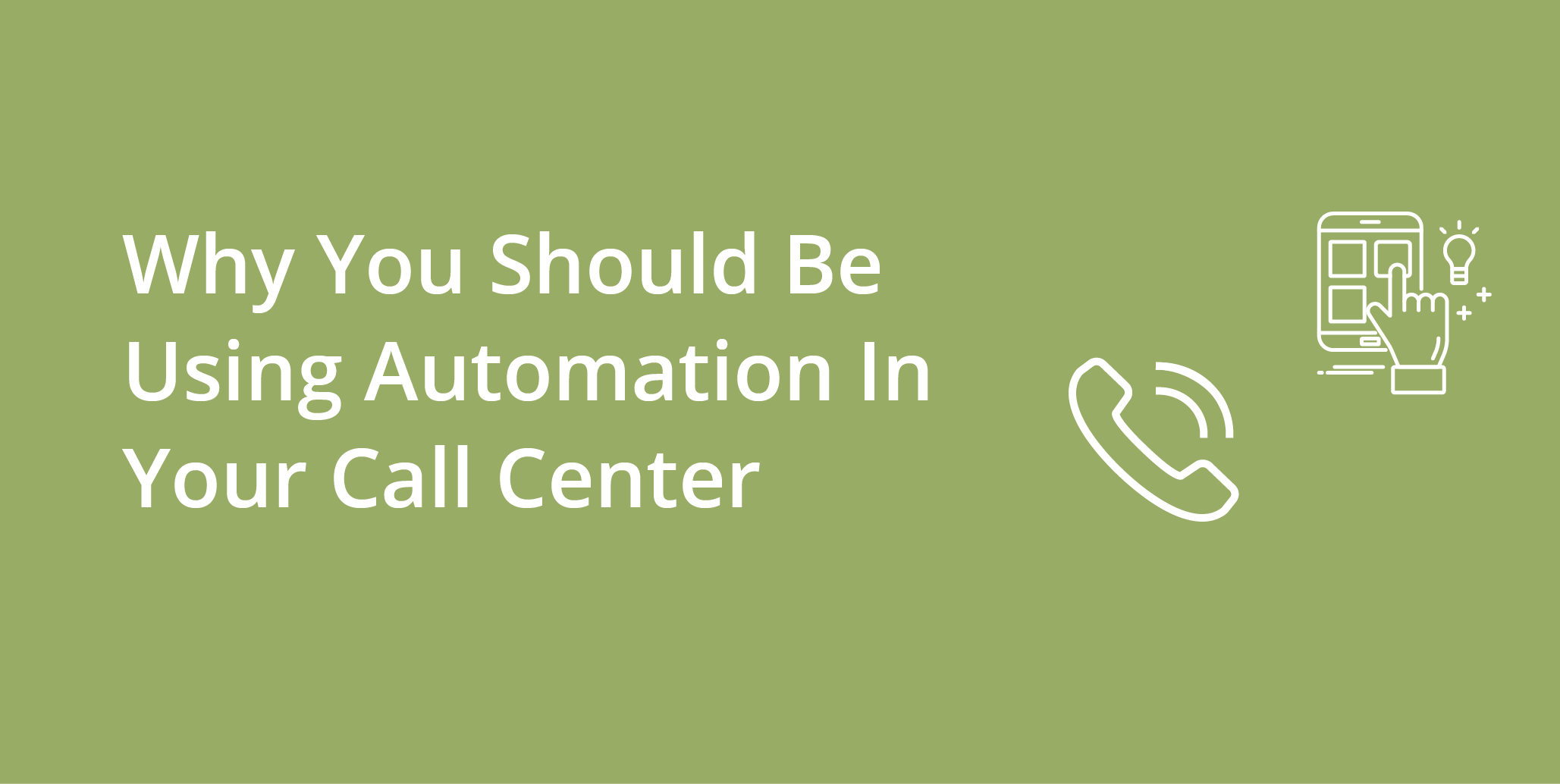 Companies are always looking to reduce the cost of running their call centers. By employing contact center automation software, you can reduce the cost of your call center while improving its effectiveness. It's a win-win for the call center manager. Shaving a few percent off the cost of running a call center can mean a huge saving over the course of the business year.
Empowering your Workforce
Gallup states that only 15% of employees worldwide consider themselves engaged at their work. Call centers are a particularly difficult work environment to keep people engaged, because the work can often be repetitive, stressful, and non-stop.
By improving processes in a call center, you save agents' time and energy. You empower your team to work on the things that matter while freeing them from time-wasting busywork. With contact center automation, you remove or minimize many of the repetitive, rote tasks that cause employees frustration and make them feel like they're just a cog in the system.

Satisfying your Customers
With great automation, your live agents can focus on what they do best—being human. They can use their creative talents to solve difficult problems for customers. They can be more empathetic because they have more time to focus on what the customer wants and how they are feeling.
And with the right automation, you can have useful information in front of agents when they need it, allowing them to offer a higher level of service.
They can focus on the customer experience, so your customers are more likely to be satisfied by the sales and support they receive from your company. Of course, customer experience is key to business success, with 86% of customers stating they're willing to spend more with a company if it means a better customer experience.
What can be Automated?
So, what are some of the most common contact center automation trends being implemented in smart call centers in 2022?
Interactive Voice Response (IVR)
Offering an intelligent inbound IVR allows you to cut out much of the time and effort involved in transferring customers to the right extension. Making orders, checking on service progress, and getting technical support can also all be automated to a degree. And a smart system will be able to transfer the customer to an agent with the skills to help them as soon as its necessary.
It's important to leave open access to real human support as soon as it's required, but many companies can be surprised at how much of the customer support experience can be automated with intelligent IVR.
Similar to IVR in its benefits, you can implement smart AI chatbots on your website to field some of the most common questions your customers have when they want to contact you. This can reduce the number of calls your call center receives.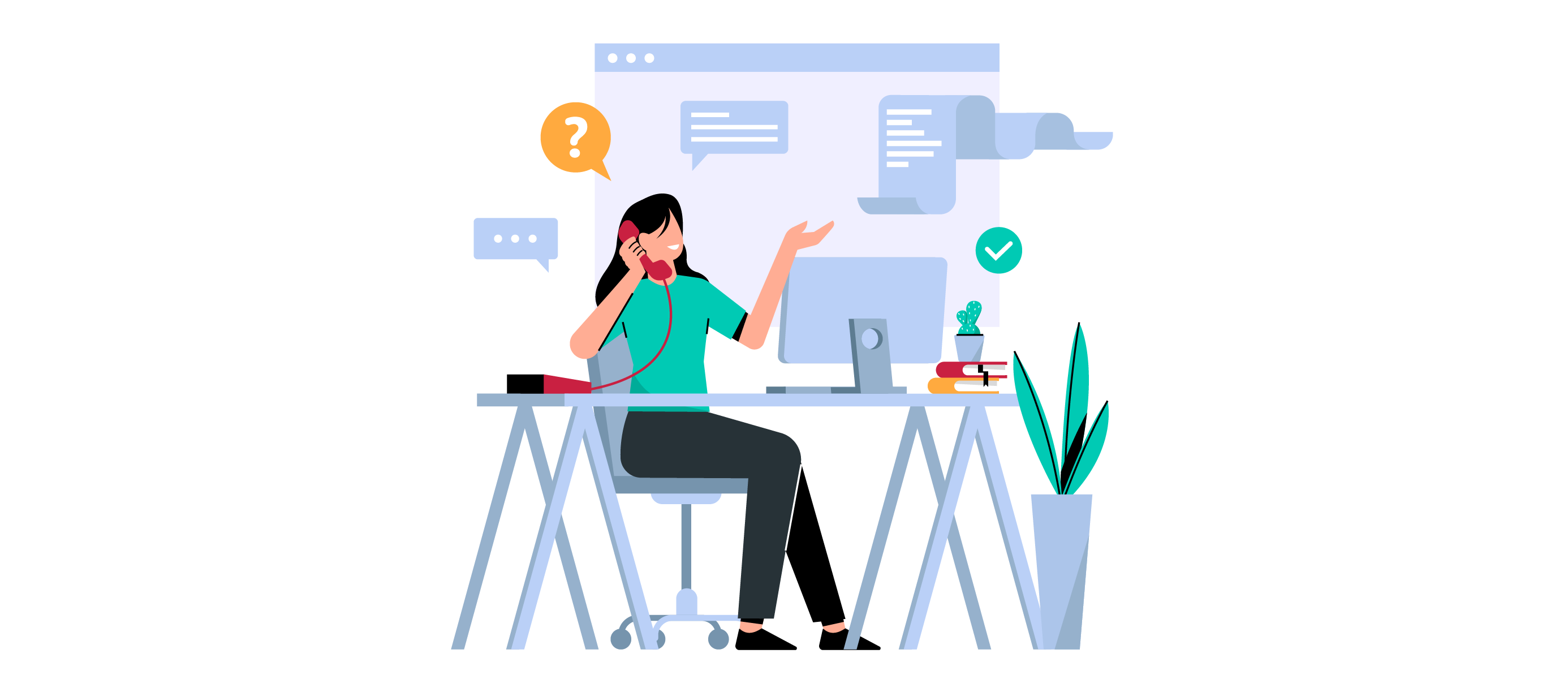 Automated Call Backs
If your system includes the option for customers to automatically request a call back, you can stretch the number of requests your call center agents can handle. When no one is available, possibly because they're all already on a call, customers can opt to be called back by pressing just a single button or leaving a short voicemail response.
With automated voicemail transcription, your agents can quickly see the details of the query without even having to listen to it, saving even more time.
Automated call backs show that you value your customers' time. Instead of keeping them on hold, you're stating you're willing to call them back as soon as you're available. With a smart system, you can give them accurate estimates on how long they'd have to wait to speak to a human if they remain on hold and how long it will take before they'll get a call back, so they can make the choice based on their requirements. And as you've set their expectations, they'll be happier when you manage to meet those expectations.
Automated call backs are just the tip of the iceberg when it comes to sales call automation. There are also outbound sales automation opportunities, which we'll discuss next.
Automated SMS Responses
Pre-built SMS templates can be built into your sales cadence. Automated text messaging will send a text automatically for you based on triggers you choose. Call center agents no longer need to remember to follow up on calls; the system will do it for them when appropriate.
Automated Outbound Dialing
Instead of being required to dial each customer's number, agents can use automated outbound dialing to call customers. With the press of a button or click of a mouse, the customer data can come up on the screen and the phone number is dialed automatically. This shaves time off every sales call and saves agents' time.
You should always look to collect customers' phone number details from the contact forms they fill in, so the process of filling your customer relationship management software can be completely automated from end to end.
Automated Outbound List Dialing
When sales teams need to make a long list of calls, call center automation software can measurably speed up the process. An intelligent auto dialer can work through a list of numbers, calling each in order. New leads will be contacted as quickly as possible, resulting in more conversions overall.
Omni-channel Information
Why waste the customer's time "bringing up their information" or researching the interactions the customer has had with your company every time they call? Automation extends to making your agents' jobs easier by displaying everything you know about the customer for the agent to see in a manageable and concise manner.

Pooling all interactions together, including social media interactions, live chat, phone discussions, and support tickets into a central location allows agents to get a complete idea of the customer in a matter of seconds.
Your Call Center Must be Automated
The efficiency, productivity, and revenue benefits of call center automation cannot be understated. Call centers that automate processes can offer service that's far beyond those that don't, all at a cost that is much lower than running an outdated, outmoded call center.
You might also be interested in...