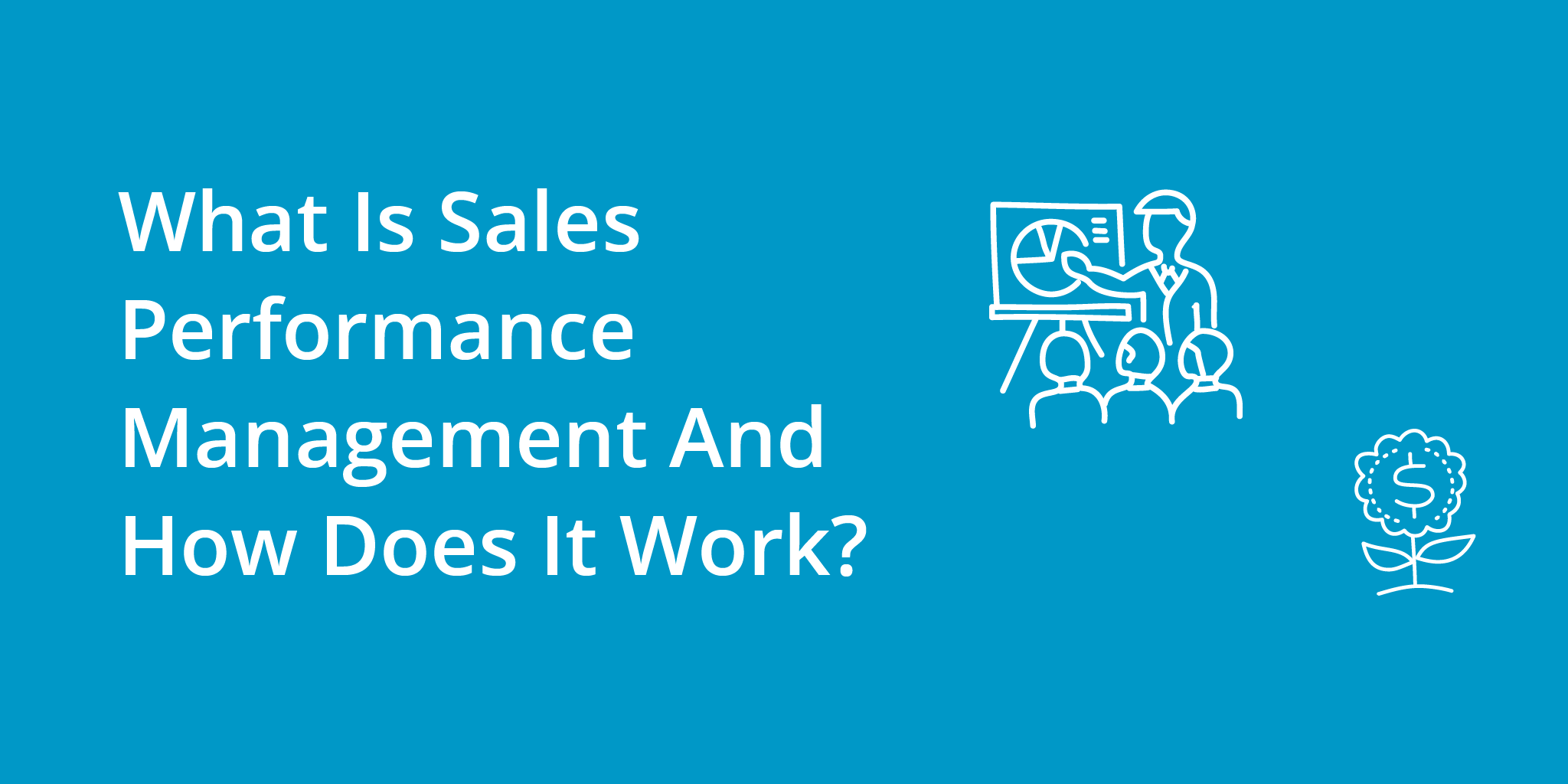 As your business strives to achieve its objectives, operational efficiency can make or break its success. This is when sales performance management (SPM) enters the chat. It's a crucial component to ensure that sales teams are meeting their targets and driving revenue growth.
From setting goals and tracking progress to managing and analyzing sales performance, SPM plays a vital role in achieving your organizational goals. Thus, helping you gain a competitive edge, which is a must in today's hyper-competitive market. 
In this article, we'll dive deeper into what it is and how it works. We'll also take a closer look at sales performance management software and how it can help your business optimize its sales processes. 
By the end of this, you'll have a greater understanding of SPM and how to leverage the right tools and strategies to drive your sales teams toward improved efficiency and better nurture the leads.
What Is Sales Performance Management?
Sales performance management (SPM) is a discipline that involves effectively managing and enhancing the productivity of a sales team to achieve business goals. This is typically overseen by sales managers who use a variety of techniques and tools to track and improve performance.
In SPM, you need to set key performance indicators (KPIs). They can help you establish a measurable framework for assessing the sales effectiveness of your teams and their progress toward sales targets.
Moreover, SPM involves optimizing the back-office operational sales process. This includes everything from lead generation and qualification to closing deals and managing customer relationships. By improving the efficiency of this process, your sales teams can raise their output and generate more revenue for your business.
Overall, SPM is a critical aspect of modern sales management. It helps align your business sales efforts with your broader strategic objectives and drive sustainable growth.
Now that you know what it is, let's jump right into how you can apply SPM to your company effectively and reap the benefits.
How to Implement Sales Performance Management
Implementing SPM involves several key steps. You need to go through this process to ensure that your system is effective and manageable for your teams. Otherwise, its whole purpose won't do your business any good. Without a functional system vetted by your sales team, you'll make mistakes or be disorganized.
1. Create an Efficient System
To achieve your business objectives, implement a structured approach to managing your sales operations. You need to develop a system that aligns with your sales strategies as well as your products or services. 
You can do that by establishing a set of metrics crucial for sales teams to measure their progress, identify areas for improvement, and achieve their goals. Thus, your sales representatives can prioritize their efforts and focus on activities that are most likely to drive results. 
Additionally, you can utilize a sales pipeline and set metrics for it. For example, you can say that your sales team should move leads from the qualification to the negotiation stage within 3 days. With specific metrics, you can ensure your sales reps are maximizing their efforts.
2. Select the Metrics You Want to Evaluate
Identifying the appropriate sales performance metrics is critical in creating an effective SPM system. It enables your sales leaders to accurately assess sales operations and results. Not to mention, it provides them with real-time visibility and up-to-date insights into sales activities.
By selecting relevant metrics, you can implement effective sales planning that aligns with your business priorities. It also allows you to set achievable quotas for the sales teams. 
For instance, let's say you're a company offering the implementation of real-time data streaming. A relevant sales metric to measure your team's performance is the number of online gaming leads they generate through social media campaigns within 3 months.
You can also assess the conversion rate of leads into qualified opportunities and the revenue generated from closed deals. Your sales team can improve their outcomes by concentrating on the most productive sales activities and refining their sales process through the analysis of these metrics.
Moreover, by evaluating sales performance metrics in real-time, sales leaders can identify areas for improvement and make adjustments to the sales process as needed. So, if your sales team doesn't meet the metrics within your timeframe, you can look at where you went wrong and brainstorm ways to fix the process. You can also look to different industries where real-time data streaming is effective and learn from them, including:
Finance
Logistics
Healthcare
eCommerce 
Media or entertainment
This approach enables you to make informed decisions and improve sales operations for greater success. It also lets you react promptly to changes in the market and remain competitive.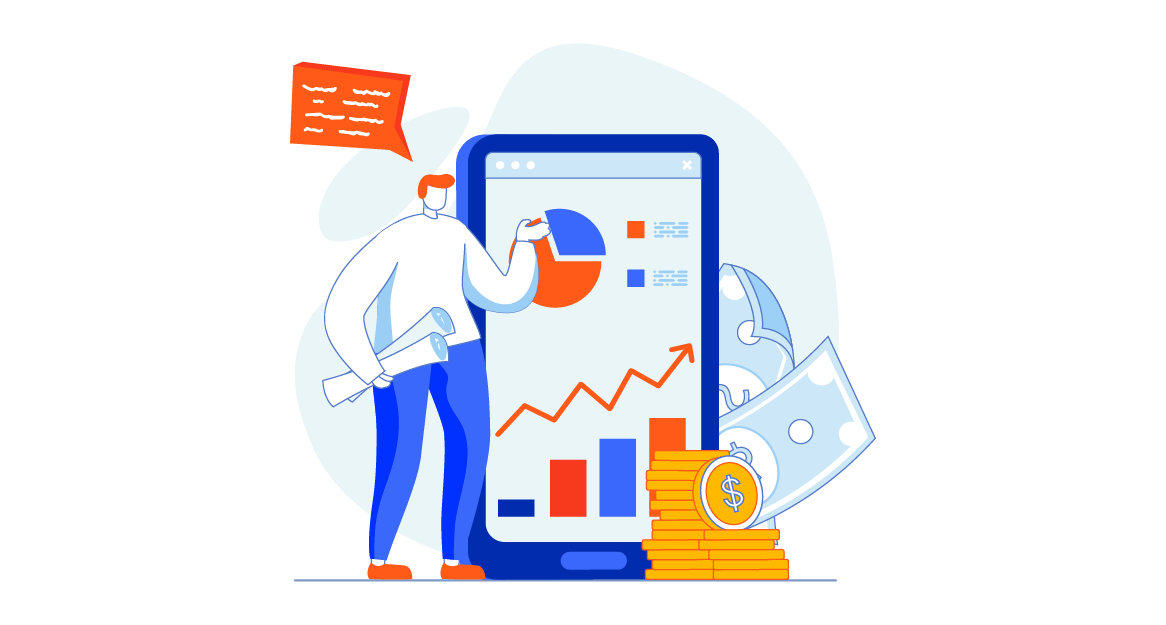 3. Practice Open Communication
Open communication ensures that everyone is on the same page. Whether it's regarding sales plans, target quotas, or employee development programs, communicating clearly is important. 
Effective communication among the sales team and management allows for the timely identification and resolution of performance-related issues. It can also help you make confident decisions if you know everyone is up to speed.
In addition, open communication promotes transparency, which is essential in establishing trust and confidence within the sales team. When your employees know their contributions are valued and that their performance is monitored fairly and objectively, they're more likely to perform at their peak level.
Great communication also helps with specific activities like quota setting. Your team can brainstorm to ensure that targets are achievable and realistic. A dialogue gives them the chance to voice concerns or give feedback if they think the goals are unrealistic.
As such, your sales teams can adjust quotas and establish benchmarks for performance early on instead of waiting for it to become a problem. By fostering open communication, sales managers can promote peak performance and ensure that the entire sales team is aligned toward achieving business objectives.
4. Track the Data and Follow-Up
Tracking and following up lets you analyze sales data. With this, your sales managers can gain valuable insights into the sales team's performance, identify areas of improvement, and make data-driven decisions to achieve business plan objectives.
It also allows you to gauge the effectiveness of sales tools and training programs, and subsequently, refine the sales process for better outcomes.
For example, let's say you want to maximize your Amazon sales. That can be done in several ways, including adjusting your prices. Tracking the data gives your sales teams valuable insights into sales velocity, product demand, and competitor pricing. As such, they can make informed decisions involving your repricing strategy. 
In addition, this can help with quota assignments. You can identify who among your sales reps are hitting the mark and those that don't. These employee performance insights allow you to offer relevant training and support to them.
5. Automate Your System
Automating the system improves the effectiveness of sales performance management. This streamlines the entire sales process, allowing teams to concentrate on crucial aspects of sales performance.
Furthermore, automating time-consuming tasks like data entry, tracking metrics, and generating reports increases sales productivity. It frees up valuable time and allows sales agents to concentrate on high-value activities such as prospecting, nurturing leads, and closing deals.
For example, tools like Kixie offer access to valuable automation features, such as:
Inbound call queues: Provides estimated wait times and automated callbacks.
Speed-to-lead: Automatically call leads immediately after they submit a web form.
Live data: Helps you check in on your sales agents and overview the call queue. 
Kixie also offers CRM automation tools to make your overall sales operation seamless. Not only does that boost performance, but that can also save you a lot of money because of improved efficiency. 
On top of that, if you leverage a sales performance management solution, it lets your teams take a more data-informed approach to sales planning. Thus, helping to ensure that every member of your sales team is operating at optimal performance levels and are achieving their target quotas.
Following our discussion of the steps you take for effective sales performance management, let's discuss the top benefits your business can experience.
3 Leading Benefits of SPM You Should Know
Business leaders and salespeople alike can benefit from practicing SPM. It provides a measurable framework for assessing sales effectiveness and progress toward sales targets.
Now, let's explore the main benefits of sales performance management.
A. Improved Quota Management
SPM can help your business better manage quotas by providing a structured approach to setting and tracking sales quotas. Establishing measurable goals and monitoring their progress throughout the sales period allows the sales managers to detect potential problems and implement corrective measures promptly.
Not to mention, SPM offers real-time visibility into your quota attainment. Thus, letting your sales teams make data-driven decisions, such as resource distribution and sales tactics.
Essentially, by setting achievable targets and monitoring progress throughout the sales cycle, SPM can assist your team in achieving sales success.
B. Refined Sales Forecasting
A sales performance management system helps improve sales forecasts by providing your business with advanced analytics to identify sales trends and analyze future outcomes. This results in more accurate forecasting of revenue goals, which can help the business make informed decisions about future sales investments and growth plans.
For example, you can use SPM to analyze strong sales performance during a specific period and identify the factors that contributed to that success. Hence, allowing you to allocate resources and make strategic decisions based on reliable data.
C. Reduced Employee Turnover
SPM can identify areas where your sales reps may need additional training or development to improve their skills and overall performance. For instance, if the data shows that a sales rep consistently struggles with closing deals, the sales team leader can provide targeted coaching and feedback to help the rep improve.
This can boost employee engagement and job satisfaction because they receive constructive feedback and a well-defined roadmap for development. Ultimately, this reduces employee turnover because your sales team is offered a supportive working environment.
With that, it's time to check out the best SPM software to assist you in building a framework that works best with your sales team.
The Best Sales Performance Management Software in 2023
Here are the top 3 software solutions to consider for optimizing sales team performance.
I. Kixie
Kixie is a platform for sales engagement that offers a variety of tools and features to help businesses like yours improve sales performance. One of its top features includes the PowerCall Advanced Sales Dialer, which allows your sales reps to auto-dial down a list of contacts, send SMS messages, and leave a voicemail drop in under 3 seconds. 
Other features include:
Built-in automation for SMS and voice calls for sales follow-up
IVR auto-attendant for setting up advanced inbound call routing
AI-powered local presence dialing tool to maximize pickups
It even has a live call coaching feature to help new sales reps settle into their roles. For example, let's say you're a company selling a logistics automation tool. The live call coaching feature allows your sales reps to receive real-time feedback and coaching during sales calls.
So, if a sales rep is having trouble answering a question from a B2B prospect about the product features, including order fulfillment, inventory management, scheduling, and mobile application capabilities, the sales manager can whisper directly to the agent with a suggestion on how to respond.
Kixie also provides integrations with other platforms such as CRMs, like Zoho and HubSpot, to help sales teams manage their pipelines more effectively.
II. HubSpot Sales Hub
HubSpot Sales Hub is a powerful software to help sales teams efficiently manage their pipelines, close more deals, and strengthen customer relationships. It's overflowing with features, including the following:
Call tracking 
Email tracking
Sales automation
Meeting scheduler
Pipeline Management
The software has many more features that will let your sales leaders manage their teams and client leads with efficiency. HubSpot also offers online courses and 24/7 support to guide your sales teams.
III. Xactly Incent
Xactly Incent is an incentive compensation management software that helps organizations drive better sales performance. It enables companies to provide transparency and accuracy in calculating commissions and bonuses. Thus, reducing payout errors.
Knowing they'll be rewarded based on their individual performance can motivate the sales reps and boost their performance even more. This will be beneficial for your overall company goals.
It also allows for accurate commission earnings forecasts to further inspire your reps since they can see how much they earn within a sales period. Additionally, this software can be integrated with other platforms like Salesforce and NetSuite. 
Conclusion
Now you know what sales performance management is and the key role it plays, not only for your sales teams but also for your overall business goals. With the actionable insights in this article, you can take the necessary steps to implement sales performance management in your company. 
Would it be easy to do so? It's going to take a lot of effort to perfect a system that works for you.
However, with tools like Kixie, practicing SPM becomes more seamless. With our sales and automation tools as well as our integration capabilities, you can improve your communication with your leads and boost the overall performance of your sales reps. Try our solution now and schedule a demo to see how we can help you.
Burkhard Berger is the founder of Novum™. He helps innovative B2B companies implement revenue-driven SEO strategies to scale their organic traffic to 1,000,000+ visitors per month. Curious about what your true traffic potential is?
You might also be interested in...