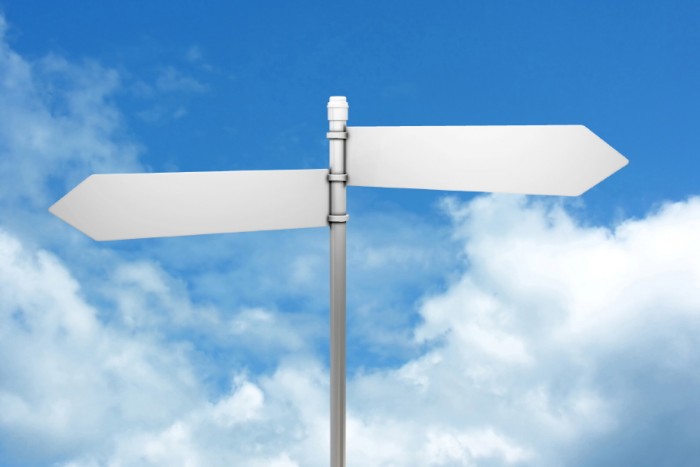 Kixie: an Alternative to Aircall
As we all know, working in sales is stressful, especially if you depend a team. Not only do you have to ensure that your team is a productive and efficient as possible so that you maximize the number of sales calls that get made, but also that you're equipping your team with the best possible tools. While sales offices move at lightning speeds, sales processes tend to be incredibly slow and complicated.
Not only do you have to prospect potential leads but you also have to locate their contact information, record it, dial it, and then either have a sales conversation if the person answers or leave a message if the person does not. After the call is over, salespeople should also be sure to record notes about the process so they can keep track of a where a lead is in the sales process. Because there are so many steps in this process, calling for sales can take a long time and use a lot of energy. However, a sales team can lag if too much time or energy is spent on one call, since the more calls are made the higher the chances that a lead will convert. In order to make the process of sales cales more smooth, companies have created a tool that businesses are relying on today—the sales dialer.
A sales dialer automates the process of sales calls and makes it easier to keep track of information post-conversation. There are many sales dialers that you can choose from today to help boost the results of your sales departments. Two of the most popular are Kixie and Aircall. However, since there are so many options for sales dialers available, you need find the platform that best fits your company's needs.
One of the best ways to make the right decision is to spend time reviewing sales dialers online. Comb through other user reviews, look at features and benefits, and become aware of the product drawbacks. By getting a good understanding of how each product works, you can decide which option suits you best. If you want to save the time and energy you'd have to spend properly reviewing sales dialer options, check out our comparison of Aircall and Kixie below. We've taken the hard work out of your hands and assembled all of the most important reviews and specs for you to know about. Before you choose your sales dialer, take a look.
The Options: Aircall and Kixie
So, you've decided your sales team needs a sales dialer. Two of the best options you might be weighing include Aircall and Kixie. Go through the helpful information below to see which solution will best power your business.
Table of Contents
Overview of Aircall and Kixie
---
Aircall
Aircall is a company that provides call center solutions. The company was founded in 2014 in Paris, France, and the creators intended for the product to be a cloud-based call center platform. As the product grew, they incorporated general calling features, to make calling easier for a wide range of companies. Today, Aircall is available in 30 countries. It is not a product that was built specifically for sales teams, but it does allow calls centers and organizations to track and analyze data from calls to improve productivity. The company explains, "Aircall empowers teams to ace every call with a phone system specifically built for their favorite business tools."
Kixie
If you're looking for a sales dialer that was created with the empowerment of sales teams in mind, take a look at Kixie, which was founded in Los Angeles in 2013. The company is a young but growing company that was created to help enable sales teams to be more productive and effective. Kixie includes features that makes placing calls easier and faster. It also has a whole host of tools used to enhance the sales process, including CRM integrations, easy analytics and notetaking, and more. The company has a loyal fan base, and many of its users get on popular review sites like g2crowd.com and Capterra to let the rest of the world know about their experience using the tool. On getapp.com, Kixie receives a rating of 4.7 out of 5 stars.
Things to Consider When Choosing a Sales Dialer
If you're choosing a sales dialer, it's important not to pick one of the many options available without careful consideration. After all, when it comes to sales tools, one size does not fit all, and every sales dialer option comes with both benefits and drawbacks, depending on the needs of an organization. The first thing to consider when choosing a sales dialer is the calling needs of your team. Is making many calls an important part of your sales process? Do many team members need to make calls at the same time or, do you have a to field dozens of calls at once? Alternatively, are you a small startup that needs to make sales calls and take notes, but doesn't need a powerful dialer? Consider how your company uses sales calling and your calling needs before you pick a sales dialer. You may need a true power dialer option, or you may simply need a tool to make calling easier and quicker. Also, think about your budget. Sales dialers will cost you something to use, and you need to ensure the features and benefits offered fit into your sales budget. Most sales dialer options offer a range of pricing and plans, and you should choose one that won't overuse the resources allotted to your sales team. When choosing a sales dialer option, think about the size of your operation. Do you need a platform that can dial and distribute thousands of calls at once to hundreds of different phones and lines? Or do you only need a few people to have access to the platform at once? Look at the sales dialer options available and see if one is better suited for small operations while others are best used by giant corporations/operations. Your sales team probably relies on a CRM to keep track of leads and record information about the sales process. If you use a sales dialer, you want to be able to include that information in your CRM to streamline your lead generation process. Many sales dialers will integrate directly with your CRM, so you can use only one platform without having to record information in multiple places. Check and see whether your CRM integrates directly and if the integration is comprehensive, or whether just parts of the two work in tandem. Finally, consider the abilities of your team when you're choosing a sales dialer. Are you guys tech savvy and have a lot of telecom know-how? Or, will there be a learning curve when it comes to figuring out how to best use the sales dialer? Choose an intuitive, straightforward solution for less tech-savvy teams. Alternatively, look for a sales dialer that comes with robust, reliable customer support. A sales dialer company that provides reliable, round-the-clock help makes the process of using it boost sales easier and more effective, no matter the abilities of your team.
CRM Integration
Aircall CRM Integration Aircall can integrate with CRMs so that sales teams can access information in both places. Aircall integrates really well with HubSpot, and it also works with Salesforce, Zendesk, Front, Zoho, Zapier, Desk, and Pipedrive. Kixie CRM Integration Because Kixie is a tool for sales team, it is well known for integrating well with multiple CRMs. Kixie integrates fully with Salesforce, HubSpot, Pipedrive, Zoho, Slack, Nutshell, and many more. The platform's seamless integration with CRMs make it a useful solution for making good CRMs even better and more powerful. Customer of Kixie Khaled Nasr goes in depth about why Kixie's CRM integration helps: "We use pipedrive to track our sales but that only went so far. We added kixie and the integration was absolutely seamless. Now we have the ability to listen in on sales calls our team did to be able to tweak our message as well as get real customer reaction to the pitches. Now we don't have to rely on memory with regards to what happened during the call. The biggest pro is the seamless integration. It just connects quickly and works beautifully. Additionally, I love the built in CRM caller ID feature."
Local Presence Options
Kixie Local Presence Kixie's local presence features are powerful. This means that you can make your call appear on caller ID as if you're calling from the same area code as the recipient. Not only can you make your call appear to be from a local area code in a different city or state, you can also make it look as if you're calling from a different country. Kixie user Jake B. explains how local presence boosted their performance, saying, "…the success of our campaigns saw an 8% bump in connection rates when we enabled local presence to always show a local area code when placing outbound calls." Aircall Local Presence You can use Aircall to make calls in local and international locations, and you can generate toll-free numbers in your area. However, Aircall does not offer local presence features for sales teams to take advantage of.
Pricing Plans
Aircall Pricing Plans When it comes to pricing, Aircall offers 3 set tiers: an essentials plan, a professional plan, and then a custom plan. While you can take advantage of unlimited outbound calls with a custom plan, the rest of the plans do not offer unlimited calling. Kixie Pricing Plans Kixie comes with a variety of pricing options for companies to choose from. That way, they can select a sales dialer plan that best suits their needs. Kixie has multi-tiered pricing plans, so companies can find a wide range of financial options. Kixie also offers unlimited minute plans for companies who will be making a lot of calls or using the platform a great deal. A Kixie customer who works in marketing and advertising exclaims simply: "The price point is great"!
Voicemail Features
Kixie Voicemail Features Voicemail is an important part of the sales dialer tool because sales people often don't reach leads that could become paying customers. Kixie offers voicemail services for companies who want to record custom greetings and take messages from callers. They offer an incredibly useful feature called voicemail drop. Voicemail drop allows you to leave customers a (prerecorded) voicemail and simultaneously move onto the next call. This speeds up the calling process and ensures that you don't have to spend extra time leaving a voicemail message after each call. A Kixie customer in the insurance industry describes his experience using voicemail drop, saying, "I click to dial and can drop voicemails- which saves me 2 minutes per voicemail. It is Easy to use." Aircall Voicemail Features Aircall only offers inbound voicemail functionality. Companies can craft voicemail greetings and other leave of absence messages. If you provide Aircall a written message, they can also record it as a greeting for you. Aircall does not offer voicemail drop features and you still have to manually leave voicemails for your customers.
Power Dialer
Aircall Power Dialer Aircall is intended to be a call service platform, which means it's designed for accepting a lot of calls. However, it is not intended to be used to make a ton of calls at once. For that reason, Aircall does not have any power dialer. Thus, if you're a company that needs to make thousands of calls at once (then take the ones that are answered) Aircall is not the tool for you. You'll have to manually make your calls using this solution. Kixie Power Dialer The Kixie PowerCall Dialer allows for incredibly fast list-view dialing. Not only increasing your dialing speed, but also its effectiveness through voicemail drop, SMS templates, and call dispositions that trigger workflow automations. Power dialing is one of the most important reasons for sales teams with a high call volume to invest in a sales dialer. Customer Happye Dyer explains, "The benefits are limitless. The time it saves me, just in using the power dial feature, is huge!" A management consulting professional who uses Kixie also describes his experience saying, "Kixie allows you to make call on the fly! They offer a super easy web based click to call functionality that allows you to dial, voice drop and power dial in your CRM of choice."
Customer Service
Kixie Customer Service Kixie is regarded as having stellar customer service. The company's team teaches you how to use the product, troubleshoot as you go, and change your plans or features as your company's needs change. Customers rave about the experience they have with Kixie's customer service team. Amber C., an avid user of Kixie, says, "At first there were some kinks in getting the system to match our needs and/or expectations but with the help of the customer service team we were able to problem solve and make it all come together." Another customer who appreciates Kixie's customer service is Jorge M. He writes, "The customer service is outstanding. We have to make some changes in order to work in my market. The Customer support never left me alone and they treat me as a million dollar bill." Aircall Customer Service Aircall offers customer service to customers via email and phone for the basic plan. Support is upgraded as your plan is upgraded. but it is not consistent across the board for all customers. Customers who purchase a professional plan from Aircall also can have a dedicated account manager and premium level support. Custom plan customers can also receive a custom onboarding plan from Aircall to help employees on your team learn. Mobile App Experience Kixie and Aircall both provide excellent mobile experiences for their customers at no extra cost. Easily download either dialing solution directly through Android or iOS.
Conclusion
If you are a business that wants to get the most out of your sales team, it's important to enable them with the best and most powerful tools. One of the tools that undoubtedly helps is a sales dialer. Sales dialers free up time and energy for sales teams so they can make the most calls possible and devote attention other important steps in the sales process, like nurturing leads. There are tons of things to consider when picking the right sales dialer solution for your company. Some of the most important features to think about are tech specs, customer support, and the ability to integrate with the other platforms and tools you currently use. If you're going to choose a sales dialer, look at all the features that your company needs to make sure your sales process is thriving, and then make sure the platform you choose is equipped with those assets. Two options for sales dialers to consider are Kixie and Aircall. Aircall is a good call center tool or solution for automating calls at a range of companies. Kixie can also be a good solution for a wide variety of organizations, but especially those that are looking to boost the effectiveness of their sales teams. Kixie not only has a great toolset that boost sales teams, they also have a reputation for stellar customer support so they can help your company get the most out of the platform. Kixie's team will ensure yours is making the most of what the program has to offer, including great CRM integrations, PowerCall technology, local presence dialing functionality, and helpful analytics. If you want to improve your revenue and convert more leads, you can turn to Kixie. The company can improve team members' performance, and make work more enjoyable, convenient, and lower stress for them at the same time. Take advantage of Kixie for a tool that enables your process and a customer service team that will be by your side every step of the way.
You might also be interested in...