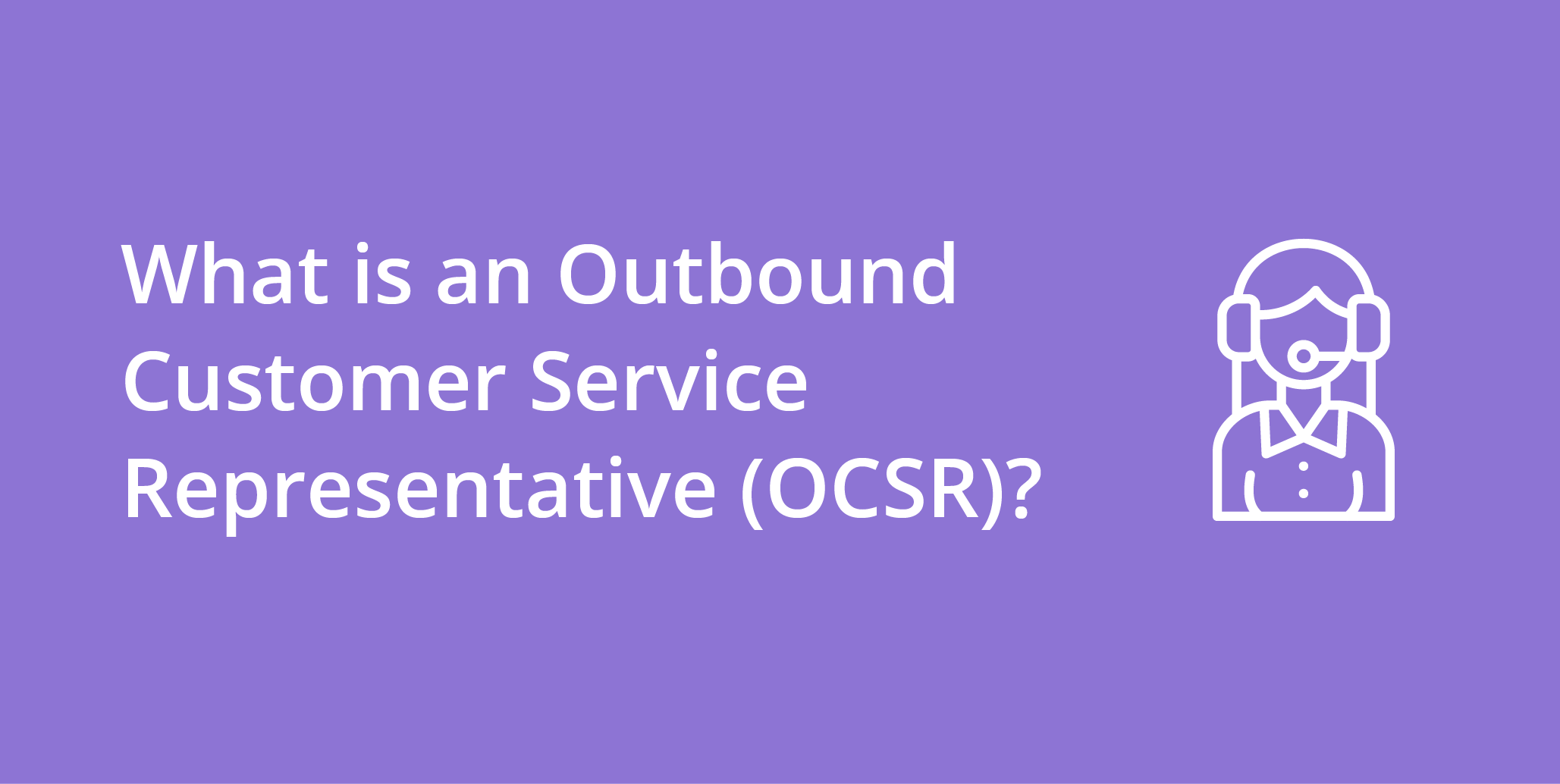 What is an Outbound Customer Service Representative (OCSR)?
If you've ever found yourself wondering… "What's the difference between an OCSR and a CSR?" We get it. There's confusion and overlap between various sales titles used at different organizations. What's more, titles are often changing and adapting to industry trends.
The fast-growing, competitive nature of the SaaS industry has created an environment where new titles are needed to accommodate for completely new positions. What's more, (slightly) different titles – à la Sales Development Rep vs. Business Development Rep – are created to sound more relevant, modern, and in line with company values and culture.
If you're new to all this sales jargon, look no further! We've got you covered. Keep reading to find out exactly what an outbound customer success representative does, average salary for OCSRs, career outlook, and available OCSR jobs.
In SaaS, the acronym OCSR generally stands for Outbound Customer Service Representative. OCSRs usually work in customer success teams, where they support current clients by providing advice, troubleshooting, and relevant information.

Outbound Customer Service Representative Job Description
In SaaS, customer service professionals guide clients from the sales to the support phase, by being a reliable, friendly, and knowledgeable resource for customers. These employees are key in maintaining and improving customer satisfaction.
What does an Outbound Customer Service Rep do?
OCSRs not only troubleshoot client challenges and provide relevant information, they also build relationships with their portfolio of clients and are an advocate for their needs within the company. Similarly, customer success teams also advocate on behalf of the company and encourage upsells and cross-sells to existing customers.
Effective outbound customer success representatives increase a customer's lifetime value, encouraging loyal customers who not only continue with the company, but also upgrade and purchase premium products and services.
Another relevant concern of an outbound customer success representative in SaaS is reducing churn, or limiting the number of customers who cancel their membership plans. By providing excellent customer service and meeting the needs of clients, OCSRs can reduce churn and even increase MRR by up- and cross-selling.
Outbound Customer Service Representative Salary
Outbound Customer Service Representatives make, on average, $48,870 per year in total pay in the US (source: Glassdoor). However, this number can vary significantly based on the portion of the pay that is base vs. performance-driven. Salaries also vary based on company size, location, and years of experience.
OCSR Career Outlook
With the abundance of automation, software, and innovative tools available on the market today, it may come as no surprise that customer support positions are projected to grow rapidly in the future. In fact, LinkedIn named Customer Service as one of the top emerging jobs in the US.
If you're looking to grow your career in the customer success industry, don't worry - as the market outlook for customer service representatives is positive, with a large portion of new opportunities being created in the SaaS field.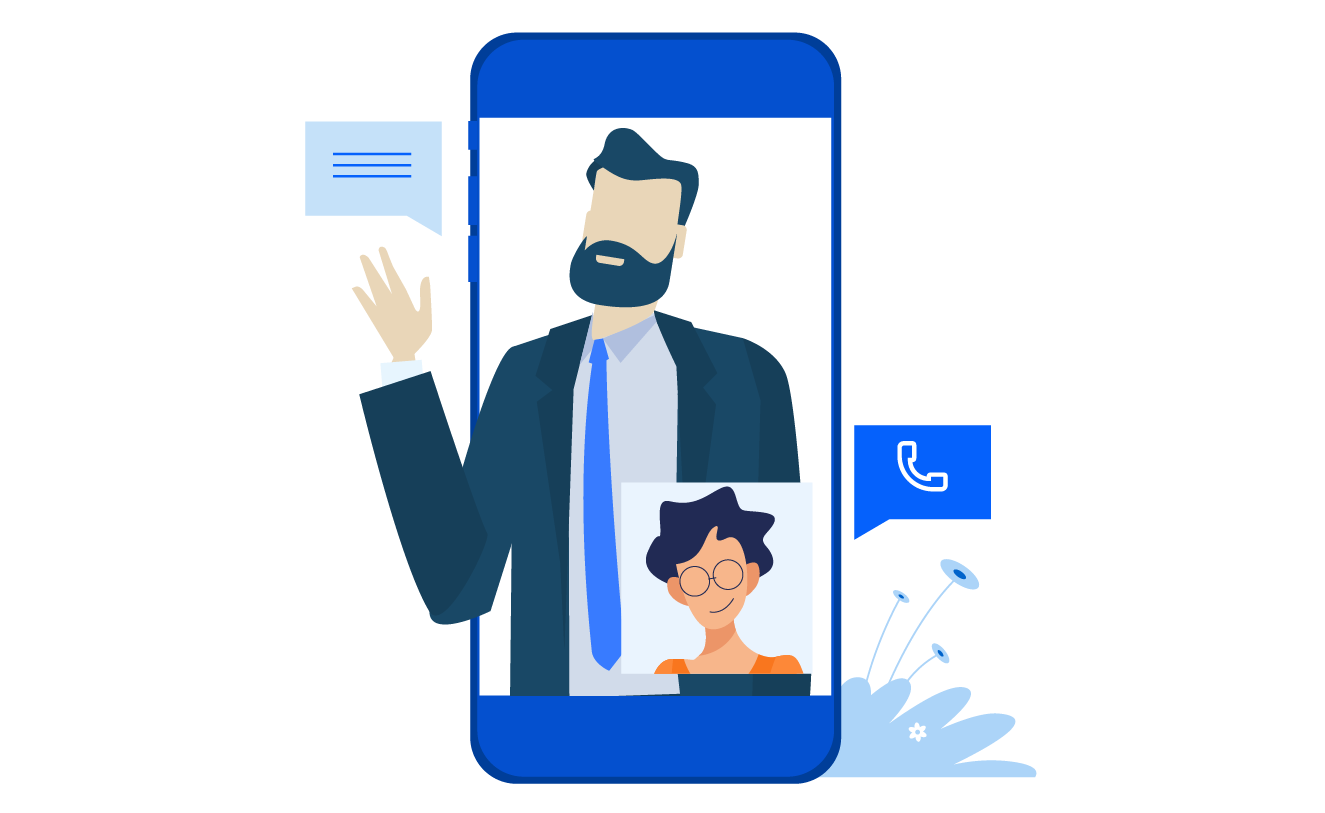 Outbound Customer Service Representative Jobs
Looking for available OCSR jobs? Here are a few resources to help your search:
Which customer success role is right for me?
The right role for you depends on your experience and expertise, but customer success can be a good industry to get your start if you are entering the job market for the first time!
Some key characteristics of great customer support professionals include:
Excellent interpersonal skills
Great communicators
Passion for what they are selling
Willingness to roll up their sleeves and get the job done
No fear calling and following-up with clients
Positive attitude
Creative and passionate about helping others
Sincere empathy for people and clients
Ability to multi-task across different platforms and forms of communication
Ability to work well under pressure and with a team
Does this sound like you? Kixie is hiring, and we'd love to hear from you! We are looking for jovial, hard-working colleagues to share our journey as we change the landscape of business telephony.
You might also be interested in...