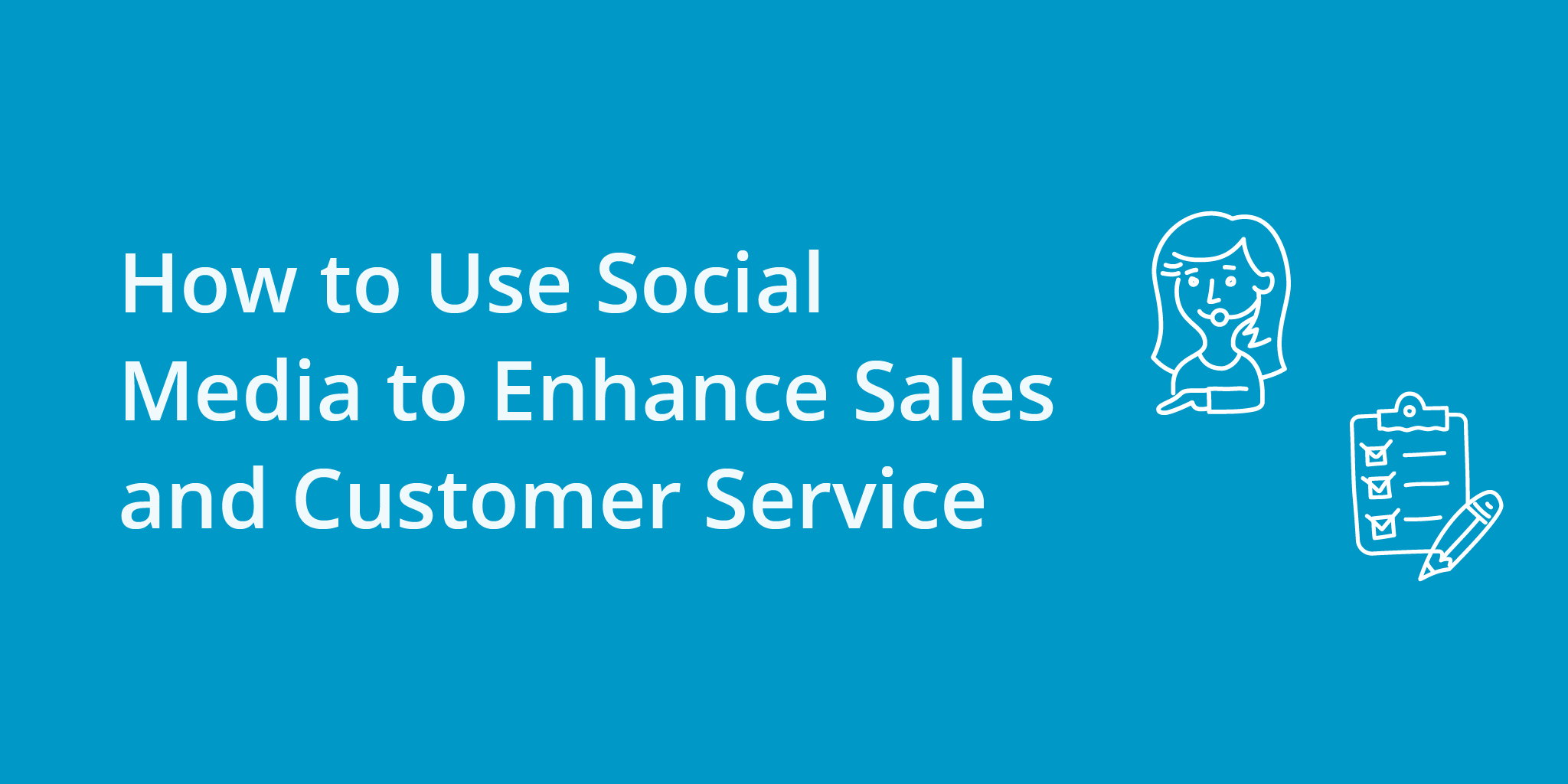 How to Use Social Media to Enhance Sales and Customer Service
In the old days, businesses fought over their place on the billboards on the main street, having their ad printed in the local newspaper, or played on the radio. These practices have been almost entirely replaced by Google ads, SEO, and social media. 
With billions of active users worldwide, social media platforms become an inherent strategy for businesses to drive engagement and sales. In fact, according to Statista, 92.1% of companies use social media as part of their marketing strategy in the U.S. alone. 
Businesses that effectively leverage social media see a significant impact on their bottom line. According to Hubspot, 77% of social media marketers affirm that social media marketing has delivered a notable level of effectiveness for their company. 
In this article, we'll explore some of the best practices to maximize the potential of social media in driving sales and delivering exceptional customer service. 
How Does Social Media Benefit Your Business?
There's no doubt that social media is the most powerful channel to increase brand awareness, build relationships with your audience and even drive sales to your business. 
In fact, businesses that don't leverage social media channels in their marketing strategy are leaving tons of money on the table. But aside from increasing sales, using social media has many other benefits. 
Brand personality
In a world where competition is fierce, the best way for brands to stand out from the crowd is to infuse everything they do with their brand personality. Social media platforms are a perfect place for them to do so. 
Through content, brands can express their unique and authentic voice, share their values, and establish their identity. By showcasing their brand personality, businesses humanize themselves, which leads to a better response from their target audience. 
Reputation management
Social media provides businesses with an almost immediate way to address customer concerns and respond to any claims people make about them. Addressing these issues without any delay allows companies to manage their reputation effectively. 
Through social media platforms, businesses can monitor what's being said about them and engage in those conversations and react accordingly. Because of this, they can build trust, demonstrate transparency, and influence how people perceive them for the better.
Increased website traffic
Naturally, the number of followers a business has on social media translates into increased website traffic. While not every follower will end up on your website, many will. 
Strategic and well-written or produced content with compelling calls to action will likely motivate people to visit your site. This increased traffic opens up opportunities for lead generation, conversion, and overall business growth.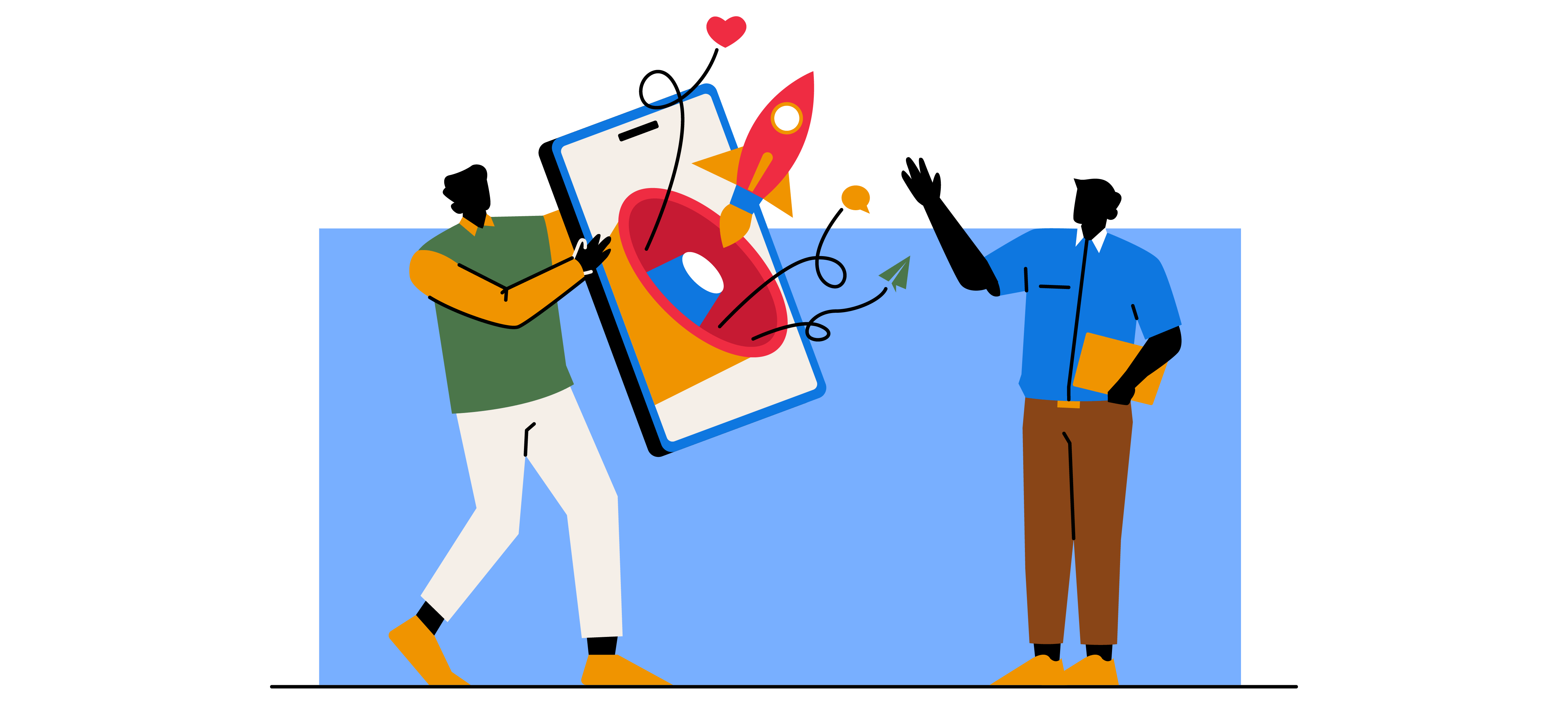 Brand awareness
Social media is a driving force behind brand awareness. By creating a social media presence, consistently sharing valuable content, or leveraging paid ads, you can get more eyeballs on your brand. And once the brand awareness wheel is spinning, it'll only create exponential growth. 
This increased brand awareness, paired with an intentional effort to showcase their brand personality and engage with their followers, helps brands build stronger relationships with their potential customers right from the first interaction. 
Competitor analysis
Everyone is on social media, including your competitors. Thanks to social media platforms, you can gain insights into their strategies, content, marketing practices, and audience engagement. 
You can see what's working for them and what isn't, and use this information to enhance your own social media marketing practices and find ways to differentiate yourself from others in your industry. 
How to Use Social Media to Drive Engagement and Sales
The benefits of using social media for your business are undeniably clear. But what are the best practices for building an effective sales engagement strategy through social media? Here are some of the proven methods.
Create engaging posts
You have surely heard the phrase "content is king." Especially on social media, where thousands of companies in your industry are fighting for attention, creating engaging posts your audience will find valuable is key to standing out.
But creating content that rises above the noise can be challenging. To do that, you need to know your target audience better than they know themselves and anticipate their needs. If you do it well, you'll be able to reap the benefits: establishing stronger connections, fostering engagement, and ultimately driving sales.
Use paid ads
While many businesses rely on organic traffic and engagement hacks to drive more eyeballs to their content, paid ads are still one of the most effective ways to drive brand awareness, engagement, and sales. 
In an era where lead generation fraud looms as a concern, leveraging paid ads empowers businesses to target and reach genuine audiences carefully. By strategically investing in targeted ad campaigns, you'll be able to maximize visibility, attract potential customers, and prompt them to visit your website or store. 
Leverage dynamic & interactive marketing 
In a world saturated with content, interactive marketing is gaining more and more traction. Using more dynamic and interactive elements in your marketing, such as quizzes, webinars, and video marketing, can help you generate more engagement. 
By allowing your audience to immerse themselves in your content, you take them on a journey with your brand. As a result, they feel like they're part of it, which builds a stronger sense of trust and loyalty. 
Showcase user-generated content
Another effective way to drive more engagement from your audience is by empowering them to become your brand ambassadors - and offering rewards if they do. 
User-generated content is extremely powerful since it's created and shared by your customers themselves and, therefore, is perceived as more authentic in the eyes of others. Having your loyal customers and fans create content about your business can quickly expand your reach and drive more people toward your brand.  
Host giveaways & share discount coupons
Giveaways are not only a fun, dynamic, and interactive experience for your followers but also a great way to skyrocket your engagement. By offering irresistible prizes, you can motivate your audience to participate in your contests, share them with their followers, and generate more traffic for you. 
Similarly, sharing discount coupons on social media can help drive more people to purchase something from you. People love discounts! It's a great way to entice new buyers to make their first purchase with you. 
Automate sales outreach
For B2B companies, outreach is one of the most prominent strategies when you're trying to leverage LinkedIn for sales, with the platform hosting over 80% of B2B leads.
It is no secret that personalization improves reply and conversion rates but it's also one of the most time-consuming parts of the outreach process; along with connecting with the right audience, i.e. your buyer personas.  
Fortunately, there are tools that can automate many steps of the outreach process, from warming up your account to protect it from getting suspended, to sending personalized connection requests, writing InMails, liking, and commenting on posts, etc. This frees up time for sales reps to focus on higher-value activities such as holding sales calls and nurturing dream clients.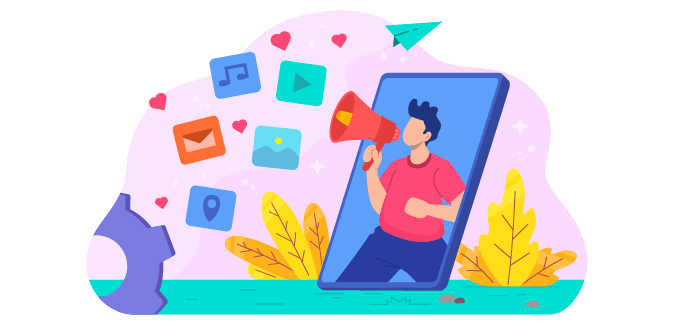 How to Use Social Media to Enhance Customer Service
Aside from increasing engagement and sales, many businesses leverage social media to improve their customer service. Because so many people use them, social media channels can be a great addition to your contact center.
Here's how you can enhance your customer service via social media platforms. 
Monitor social media channels
By monitoring your social media channels, you can keep an eye on what people are saying about you online. You can stay ahead of your customers by keeping track of their concerns, replying to their comments, and addressing their inquiries within minutes. 
By responding quickly to your customers' inquiries, you can create a positive brand image, build trust, and nurture long-lasting relationships with your audience. All because you can show them you genuinely care. 
Provide personalized service
Providing customer service via social media goes beyond generic responses. Sure, you can use chatbots to automate responses. But ultimately, the key to fostering stronger relationships with your customers lies in tailoring interactions to each individual customer. 
By taking this approach, you show them you care and value their opinions and concerns. This touch of personalization is a great way to build trust, as it makes your customers feel seen and understood.
Empathize with customers
Empathy lies at the heart of customer service - on social media or beyond. But social media channels give businesses more room to acknowledge customers' concerns and provide them with a sense of genuine understanding. 
Since the interactions via social media channels are more genuine in nature, customer service also takes an empathetic approach. This helps to build rapport and create emotional connections with your customers. 
Solve issues quickly
Your customers want to have their issues solved quickly. And being able to provide them with quick solutions to their problems is paramount to successful customer service. You want to show your customers that you're ready to help them. 
That's where adding social media to your contact center can help. Since social media channels are highly dynamic, they allow for swift responses and reactions from your customer service team. 
Use chatbots
Replying to each and every customer inquiry on all of your social media channels can easily leave you buried under a stack of unopened messages. Even with a big customer service team, it can quickly become unmanageable. 
Enter chatbots. Automating conversations on social media is a great way to streamline and enhance customer service. Since chatbots can provide instant responses, assist with basic and frequent inquiries, and offer round-the-clock availability. Thanks to chatbots, businesses can handle high volumes of inquiries efficiently.
Conclusion
By harnessing the potential of social media, businesses can not only boost sales and enhance customer service but also cultivate lasting relationships with their audience. It's like having a friendly conversation with your customers, allowing you to connect on a deeper level and provide personalized experiences that leave a lasting impression. 
---
Radostin Anastasov is the Content and Digital PR Manager of ThriveMyWay. He has acquired his marketing and PR experience across a variety of industries, such as AI, finance, and communications. When he's not busy writing, he plays basketball to rock music.
You might also be interested in...