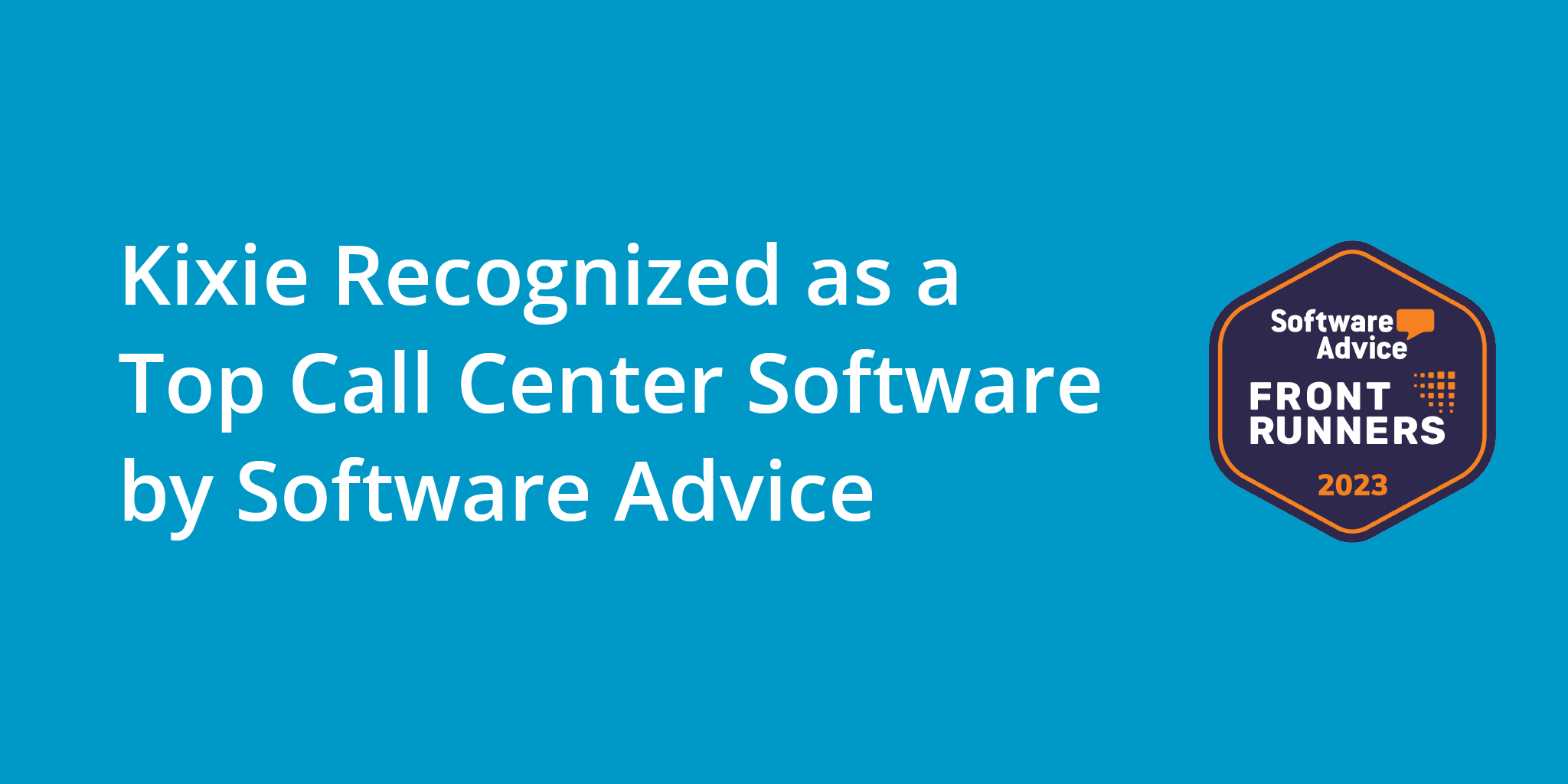 Kixie PowerCall Placed in Software Advice's Frontrunners for Call Center Software
Kixie PowerCall has been making waves in the call center software industry recently, and we are pleased to announce its mention in the flagship report of Software Advice, a free online service that helps businesses navigate their software-buying journey. Our innovative approach to enhancing business communications has resulted in numerous recognitions and accolades from various organizations, including Software Advice.
Software Advice is a leading provider of software reviews, comparisons, and research to help businesses make informed decisions when purchasing software. They base their reports on real reviews from software users to highlight the top-rated products in different categories. For Kixie PowerCall to be recognized in multiple categories is a testament to the effectiveness of our software.
Kixie PowerCall is recognized in the 2023 Frontrunners for multiple categories. Have a look at our recognitions:
Call Center Software: The first category that Kixie PowerCall was recognized for is call center software. This is no small feat, as call center software is a highly competitive industry. Kixie PowerCall's call center software is designed to help businesses handle their call volume with ease. It comes equipped with features such as call recording, inbound call routing, and automatic call distribution, all of which help streamline the call center process.
Auto Dialer Software: The second category that Kixie PowerCall was recognized for is auto-dialer software. Our PowerCall software is designed to help businesses automate the process of making outbound calls. This feature is especially useful for businesses that need to make a high volume of outbound calls regularly. Kixie PowerCall's auto-dialer software is user-friendly and can help businesses save time and increase productivity.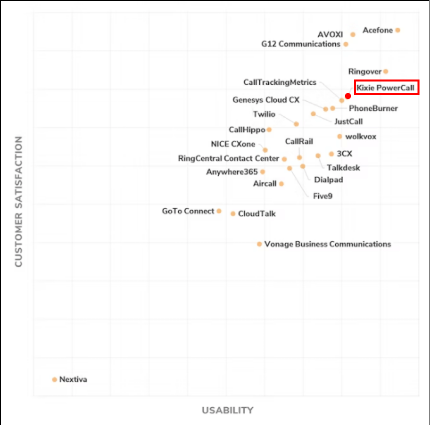 What sets Kixie PowerCall apart from other call center software providers is our dedication to customer satisfaction. The Kixie support team is US-based and always available to provide support and assistance to customers, ensuring that our software runs smoothly.
Software Advice uses reviews from real software users to highlight the top-rated Call Center Software products in North America. (Have a look at how the products are chosen here.) All of this has been possible because of our users! We've received an overall rating of 4.69 out of 5 from 250+ reviewers:

Here's what some of our users have to say about us:
"Amazing. Truthfully, the best part is the customer service. I have not once spoken to anyone that I felt like didn't love their job. If they do, they hide it very well. Y'all are the chik-fil-a of VOIP services. Kudos!"
[Brandy]
"My overall experience with Kixie has been phenomenal since day 1. Kixie will truly listen to your company's needs and expectations. Kixie will strive to make the consumer experience so much better."
[Enrique]
Want to review us on Software Advice? Click here.
*Disclaimer: The FrontRunners badge is a trademark and service mark of Gartner, Inc. and/or its affiliates and is used herein with permission. All rights reserved. FrontRunners constitute the subjective opinions of individual end user reviews, ratings, and data applied against a documented methodology; they neither represent the views of, nor constitute an endorsement by, Software Advice or its affiliates. *
You might also be interested in...