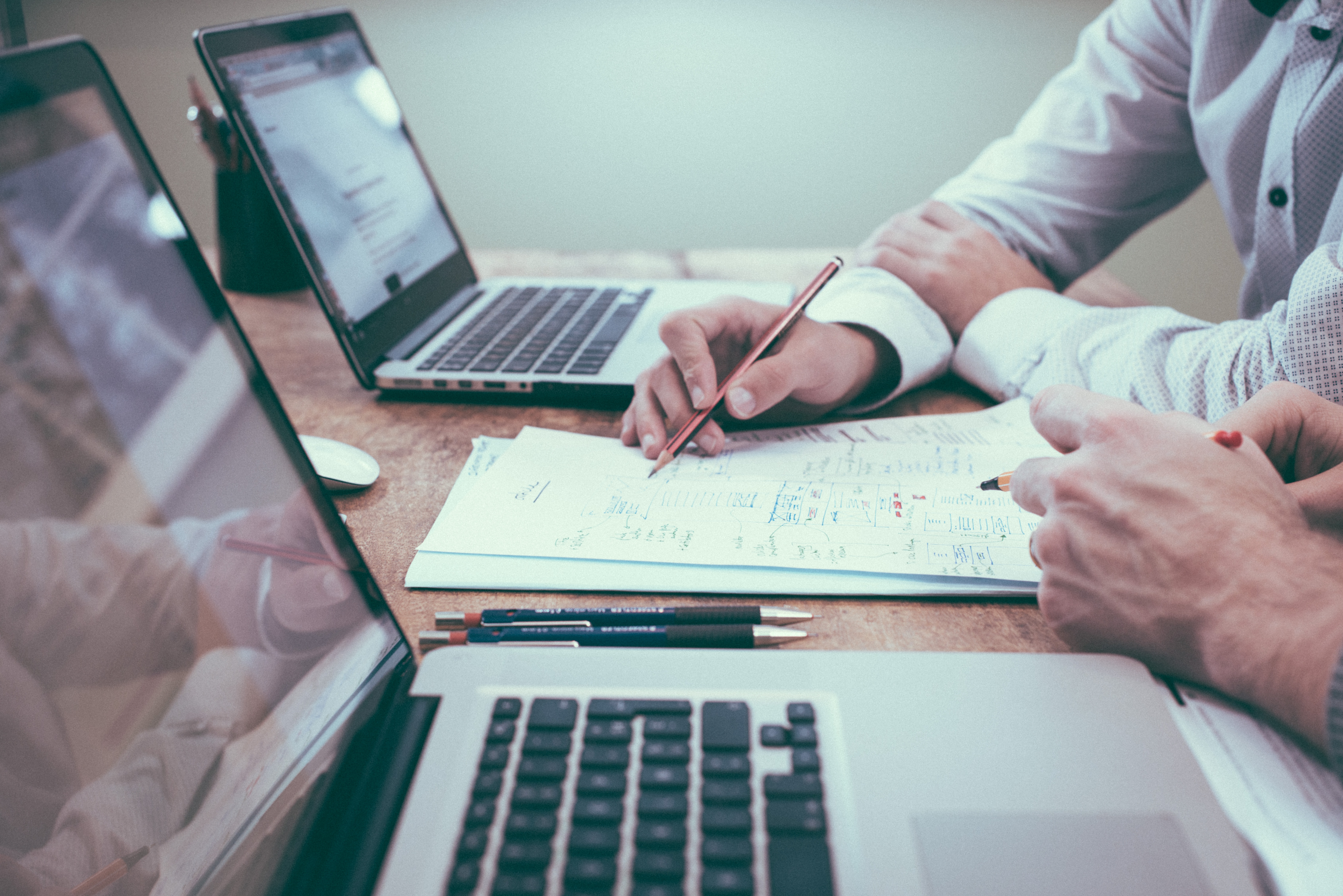 7 Ideal Ways to Improve Your Outbound Sales Strategy
As a successful seller, you already know that outbound sales is a numbers game. Here are a few things we've learned over the years from successful sellers to stack the odds in your favor.
1. Use Revenue Targets to Set Tangible Goals
You must have a strategy to hit your goals. So, before you start dialing or hit send on your next cold email campaign, consider exactly what you're trying to achieve.
Be sure to define your specific sales goals or KPIs you want to measure. Whether your main objective is to connect 200 calls or book 10 demos per week, your outbound sales goals should be measurable, attainable, and relevant.
Of course, your initial strategy doesn't need to be set in stone. Be sure to make adjustments as you proceed, but it does help to start planning from the beginning.
With this sales goal in mind, you can break down your outbound sales strategy in order to make it a reality. You should also establish benchmarks that allow you to monitor your progress over time.
Many sales teams use a weighted sales pipeline approach to set a clear revenue goal and then work backwards to identify the deal flow needed to generate every week, month, or quarter. From that, you can then determine how many outbound prospects you'll need to achieve your pipeline goals.
2. Build and Verify Your List
Building a strong list of viable leads is essential to outbound sales because, without it, you wouldn't have anyone to sell to.
Start by defining your ICP (Ideal Customer Profile). Conduct some preliminary research to decide which organizations you want to sell to, and then put together a list of specific contacts at each business. Include the person's first and last name, phone number, email address, business name, industry, and job title.
The stronger your list, the higher your odds of success – so it's important to make sure that your information is accurate and up-to-date. You can try tools like LinkedIn Sales Navigator or other LinkedIn scraping tools to verify the validity of your contact data.
3. When in Doubt, Refer Down
If you want to come out on top, you need to aim high. In the world of outbound sales, this means making contact with prospects who are as high up in the org chart as possible.
When searching for contact information at a company that could gain value from your product or service, try to connect with someone who has actual buying power. Otherwise, it won't matter how much they want to say yes, because they won't have the authority to make the decision.
In a situation where you're not sure who the decision-maker is, reach out to the highest-ranking team member whose contact information you can find. And if your leads have to refer down, that's actually to your advantage – because when their manager directs them to speak to you, you can be assured the prospect is going to pay close attention and be more open to what you have to say.
4. Define The Ideal Customer
The better you understand your existing customer base, the better you can target new leads That's why top sellers recommend creating an ideal customer profile (ICP), as well as breaking down the audience into customer personas.
Your ICP should include everything from industry, size, and budget to customer pain points, goals, and long-term requirements.
Defining your ideal customer gives you a clear sense of who you should be selling to, which allows you to focus prospecting and outreach on your most valuable prospects.
And the effort you put into qualification helps trim the fat by narrowing down your list of viable leads. You can find out a lot about a potential prospect by scoping out their website, blog, and social media profiles (for the business and the individual you're targeting).
Evaluating leads by specific criteria based on ICP criteria ensures you don't waste time chasing low value leads. Plus, this research will often uncover information that can be used for tailoring your pitch and talking points that help build rapport.
5. Use a Script – But Use Your Ears More
It's never a good idea to lean too heavily on a call script. No matter how fool-proof and effective you think it is, you can't predict exactly how every call will play out. Plus, if you sound overly rehearsed, you'll turn off potential customers before they even hear your full pitch.
That said, having a loose outline is certainly beneficial. It guarantees you'll hit each of your main points, keep your facts straight, and have all the answers for whatever questions your prospect comes up with.
The ideal outbound sales script should include enough details to keep your call on track without forcing you to stick to a rigid structure. A list of bullet points is more practical than a prepared speech.
One of the best ways to make your prospects feel valued is to demonstrate respect for their busy schedules. That means not taking up too much of their time and recognizing that you should call back if they sound rushed.
Another way to show respect for your prospect? Don't send too many follow-up emails in a row – instead, give them a reasonable chance to read and respond. Otherwise, the only message you're sending is that you don't realize or care that they have other priorities to address.
Outbound sales isn't about forcing prospects to listen to a long-winded, generic sales pitch. It's about opening up the opportunity to build potential customer relationships.
In order to pull this off, you'll need to develop an understanding each prospect's needs so that you can earn their trust, tailor your offering, and deliver real value. Listening to what a lead has to say also gives you an opportunity to address any sales objections that might come up during the conversation or down the road.
**6. Offer Value without Overpromising **
Don't overpromise, or you'll always appear to underdeliver – and that's a really tough place to recover from during a deal. Once you lose your prospect's trust, you'll spend all your energy trying to mend the relationship rather than moving the deal forward.
It can be a fine line to walk. You want to excite a prospect without exaggerating or getting carried away. Focus on helping them understand the value of your product or service but stick to discussing features that already exist and benefits you know you can provide.
7. Use CRM & Sales Engagement to Manage Your Pipeline
Of course, the only way to improve your sales process is to measure it consistently.
The easiest way to do this at scale? Using a CRM like HubSpot to track and analyze your sales activities at every step. And bolster the capabilities of your CRM with a sales engagement tool like Kixie PowerCall that will boost your sales team performance with ultra-reliable, easily-automated calling & texting. You'll really come to love the automated logging with HubSpot SmartSync - calls, SMS, voicemail, and call outcomes—that makes it SO easy for your reps to have all these activities automatically recorded.
By automatically tracking details like where your best leads come from and which email sequences result in sales most often, you can find ways to optimize your outbound sales pipeline and maximize your revenue.
Ready to get started?
Kixie is the sales engagement platform that boosts sales team performance with ultra-reliable, easily automated calling and texting for Pipedrive. Instantly setup an all-in-one voice and SMS solution for your sales team that combines an AI-powered sales dialer, enterprise phone service, and seamless CRM integration.
Get started in 3 minutes with no hardware to install!
You might also be interested in...