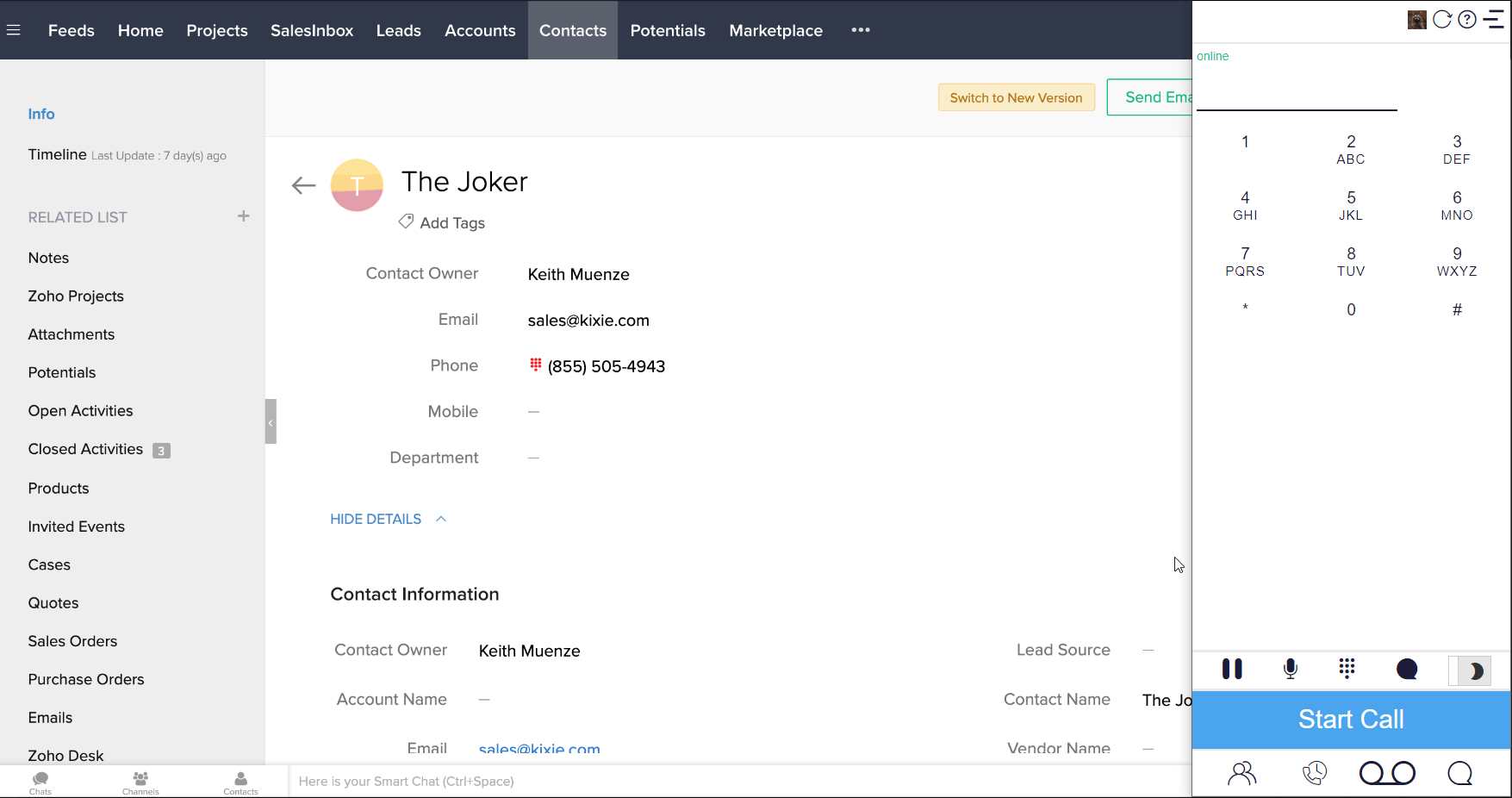 Kixie is a Zoho CRM sales phone service that offers a seamless 2-way integration with Zoho. If your sales team already uses Zoho CRM or plans to, then they will instantly increase productivity with our sales productivity software and phone service.  Your sales reps can now make calls all over the world in under 5 minutes with simply a headset and computer.
1. Zoho 1-click PowerCall dialing
Kixie offer 1-click calling to anywhere in the world right out of Zoho. Kixie PowerCall allows Zoho customers to rapidly call customers in Zoho and pull up Zoho customer profiles on incoming and outgoing calls.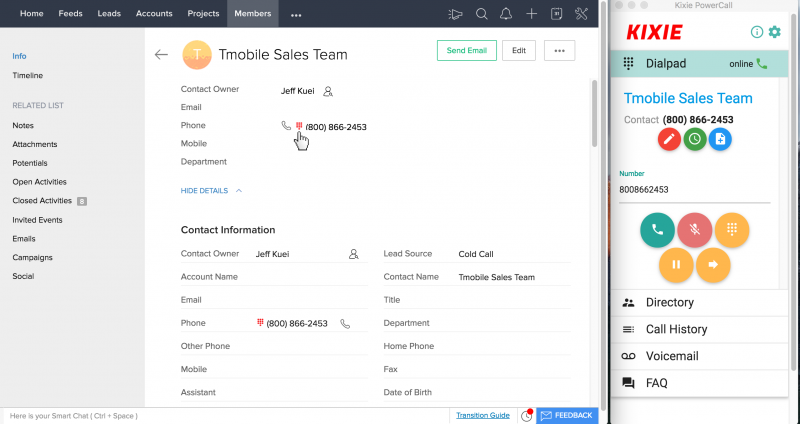 2. Call disposition logging and tracking
Kixie allows customizable call dispositions to push into Zoho CRM. Arm your sales team with better sales metrics and improve your sales funnel. Quickly log notes and track your team metrics inside on Kixie's leaderboard view.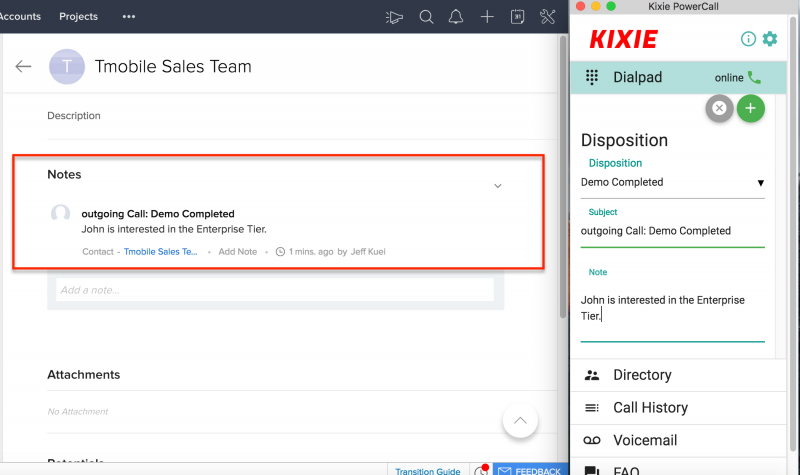 3. Automated call logging and recordings inside of Zoho CRM
Automatically log every call inside of Zoho (both incoming and outgoing) with a call recording. We store recordings lifetime on our serversfor you, so you can easily bring up a sales call a day ago or 10 years ago.  Your sales team can now make 40% more calls and close more deals since manual data entry is eliminated. Your sales metrics will be automatically enhanced with call data inside of Zoho CRM.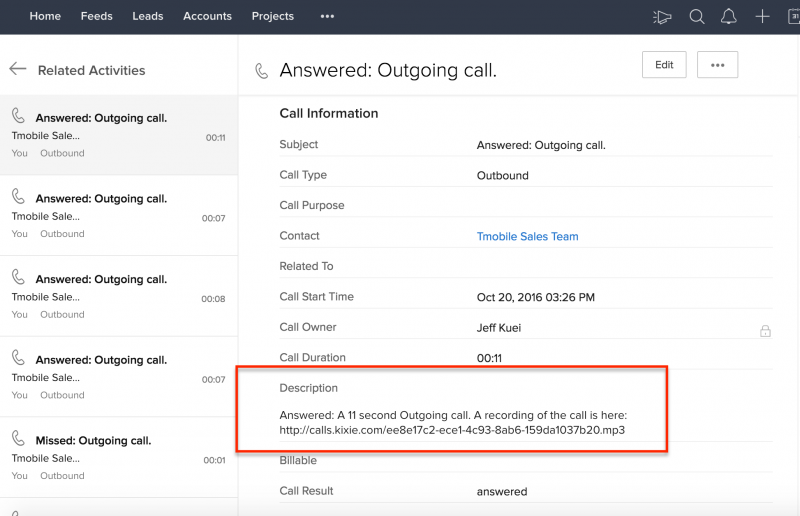 4. Sales metrics and leaderboard
Track your team's overall progress on an individual and business level. View how many demos/appointments/etc were booked by your team in an easy to view leaderboard.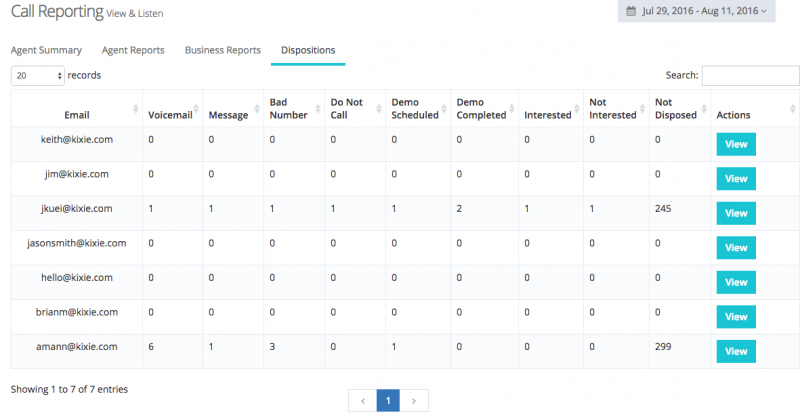 5. Call Coaching
Easily see who is on a call and listen live on that call. You can then whisper and/or barge in on the call to help train new reps and coach them up.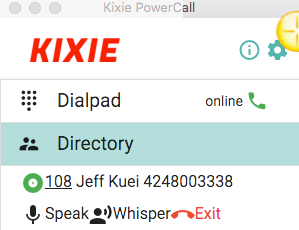 6. Local presence dialing
Automatically have your phone number show up as a local number to your customers. We have seen that answer rates increase by 5X when a customers sees that a local number is calling them rather than an out of area number.
To start a free trial (no credit card required) in under 3 minutes, please click here.
You might also be interested in...