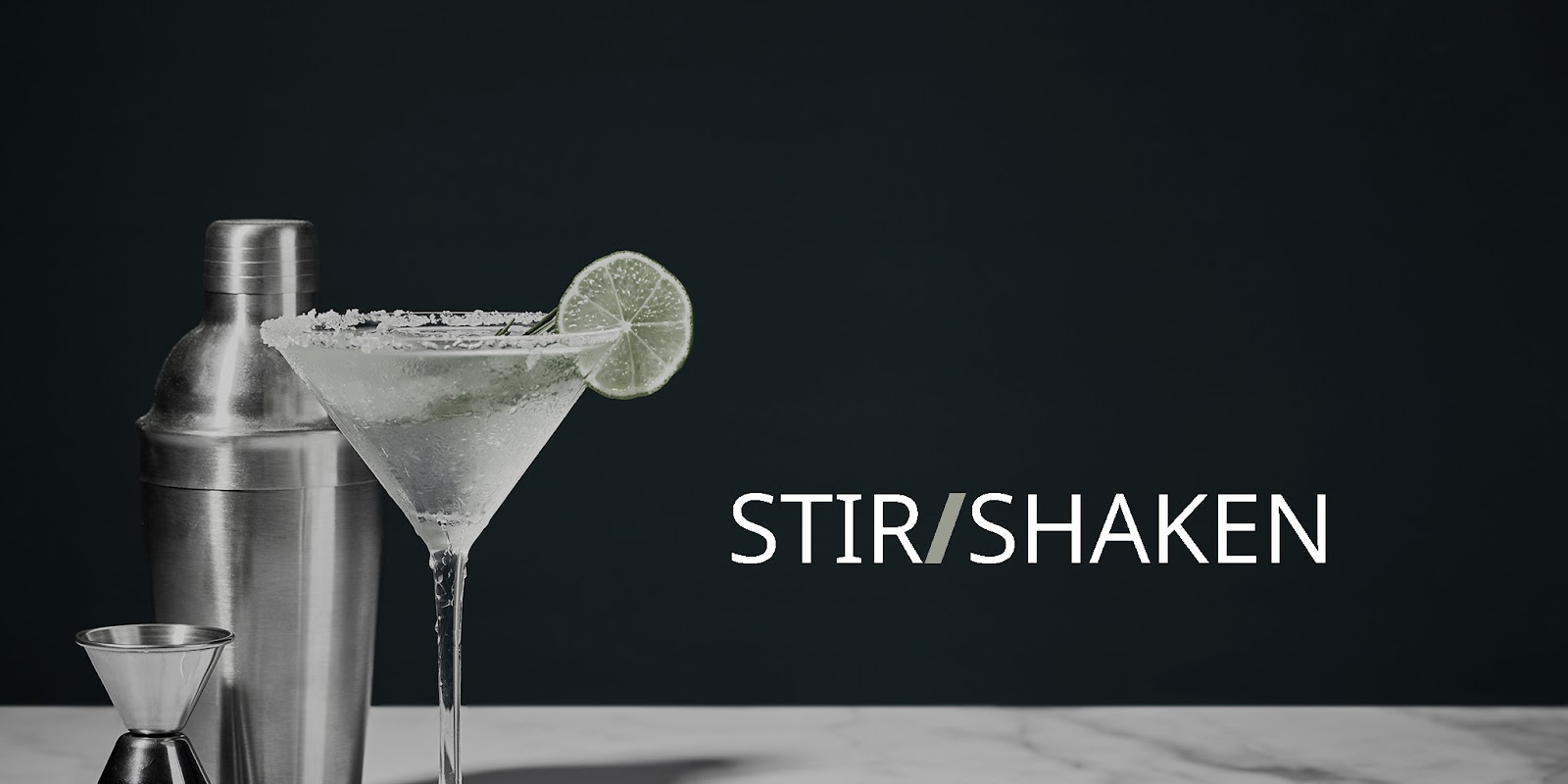 What the FCC's STIR/SHAKEN Means For Your Sales Team
Over the past few years, the number of illegal and often fraudulent robocalls has continued to rise. If you've answered a call from an unknown number recently, chances are that you've heard a recorded voice claiming to have vital information which must be acted on immediately.
In 2020 it got so bad that one of the most common robocalls, beginning with the phrase "We've been trying to reach you about your car's extended warranty," was made into a meme.
To combat this steep rise in robocalls, the Federal Communications Commision (FCC) has introduced STIR/SHAKEN standards and mandated that all telephone service providers adopt these standards by June 30, 2021.
What is STIR/SHAKEN?
This has nothing to do with martinis; STIR/SHAKEN are acronyms for Secure Telephone Identity Revisited (STIR) and Signature-based Handling of Asserted Information Using toKENs (SHAKEN) standards. Without diving too deeply into the technical specifics (of which there are many), these standards are designed to verify the legitimacy of a phone number. In other words, STIR/SHAKEN allows the phone carrier of the person receiving a call to confirm that a call is actually coming from the number displayed on the caller ID.
This combats the practice of "spoofing" numbers – deliberately displaying a false number (a number the caller does not own) to disguise the caller's identity. Scammers will typically spoof a number local to the phone number of the person they are calling, or in some cases will spoof the number of a trusted company or government agency.
These new FCC standards should be great news for legitimate businesses everywhere. Robocalls and number spoofing have made consumers more hesitant to answer calls from unfamiliar numbers, making it harder for legitimate businesses trying to reach people by phone.
How is Kixie complying with these new standards?
Unlike many VoIP providers with local presence dialing, Kixie's local presence and ConnectionBoost features are 100% compliant with STIR/SHAKEN, and always have been (even before the standards were created). This is because Kixie only uses real phone numbers for local presence, allowing customers to call those local presence numbers back and connect with the agent that called them.
Not only are Kixie's local presence numbers real, Kixie's provider is STIR/SHAKEN compliant. This means that these real numbers will show up as verified numbers (on iPhones, for example, this is indicated by a checkmark in the call history). This also means that the numbers will not show up as "Spam Risk" on any phone, greatly increasing the likelihood of a call being answered.
It is also worth noting that all Kixie features and phone numbers – not just local presence – are 100% FCC and TCPA compliant as well. Kixie customers can rest easy knowing that the calls they make will reflect the trustworthiness and legitimacy of their own companies.
If you are currently a Kixie customer and have any questions about regulatory compliance, please email us at support@kixie.com. If you're interested in becoming a new customer, please email sales@kixie.com, or simply sign up for a free trial here.
You might also be interested in...