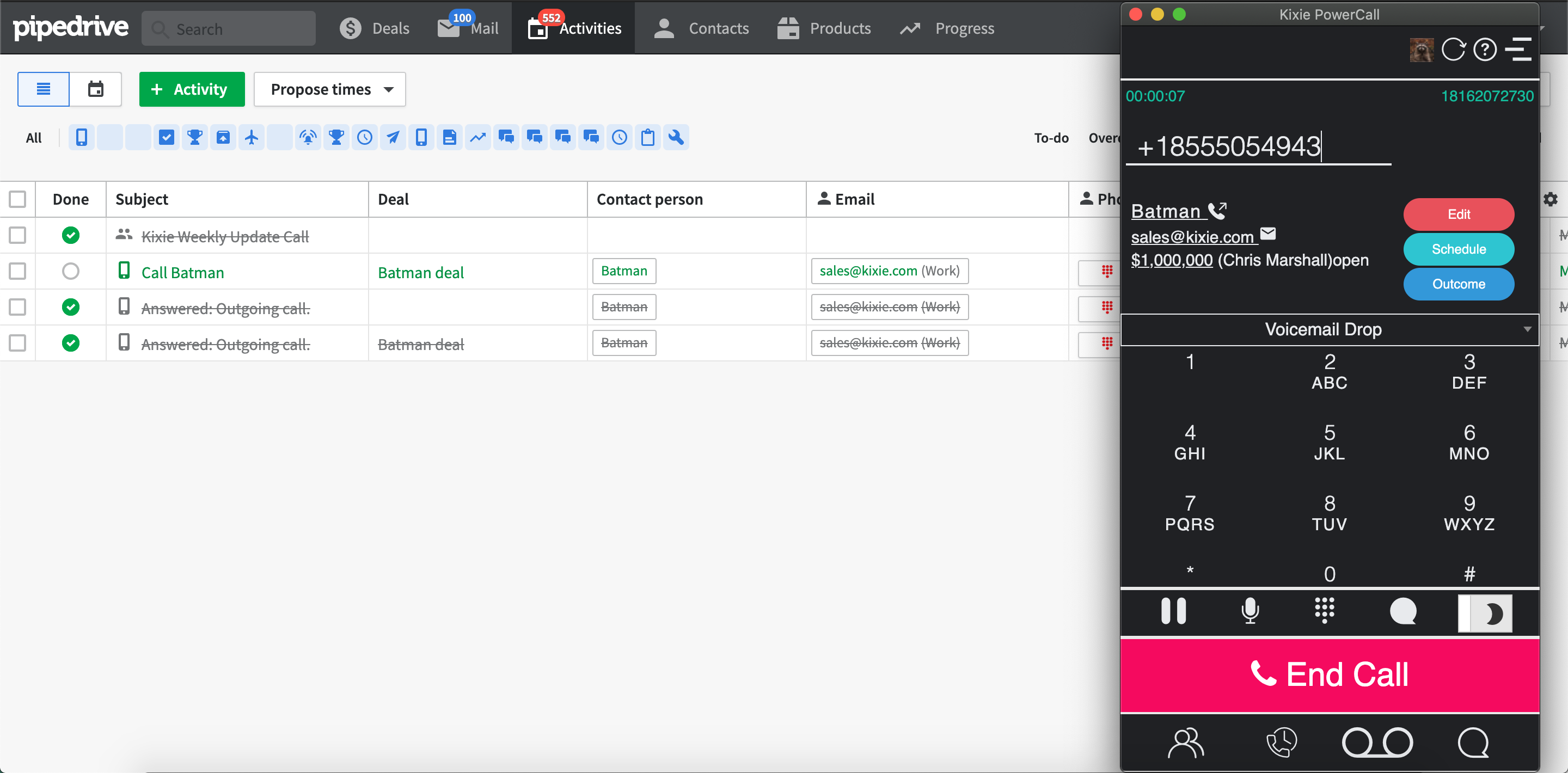 Kixie is happy to announce our seamless voice integration with Pipedrive CRM! If your sales team already uses Pipedrive or plans to, then they will instantly increase productivity with our Pipedrive phone service with CRM integration.  Your sales reps can now make HD quality calls from their computers, VOIP phones, and even their own cellphones, while tracking that information seamlessly inside Pipedrive. Kixie offers international calling in over 40 countries and you can get started in 3 minutes with just a computer and a headset.
Automatically log call activity inside deals and contacts including  the sales rep who made the call, whether the call was missed or answered, and more
A lifetime recording of the sales call for training and better notes
Automatically create new contacts inside Pipedrive from inbound and outbound calls
Click to call dialing from within Pipedrive
Call coaching - see who is on a call and real-time coach them
To start a free trial in under 3 minutes, no credit card required, please click here. Thanks!
You might also be interested in...