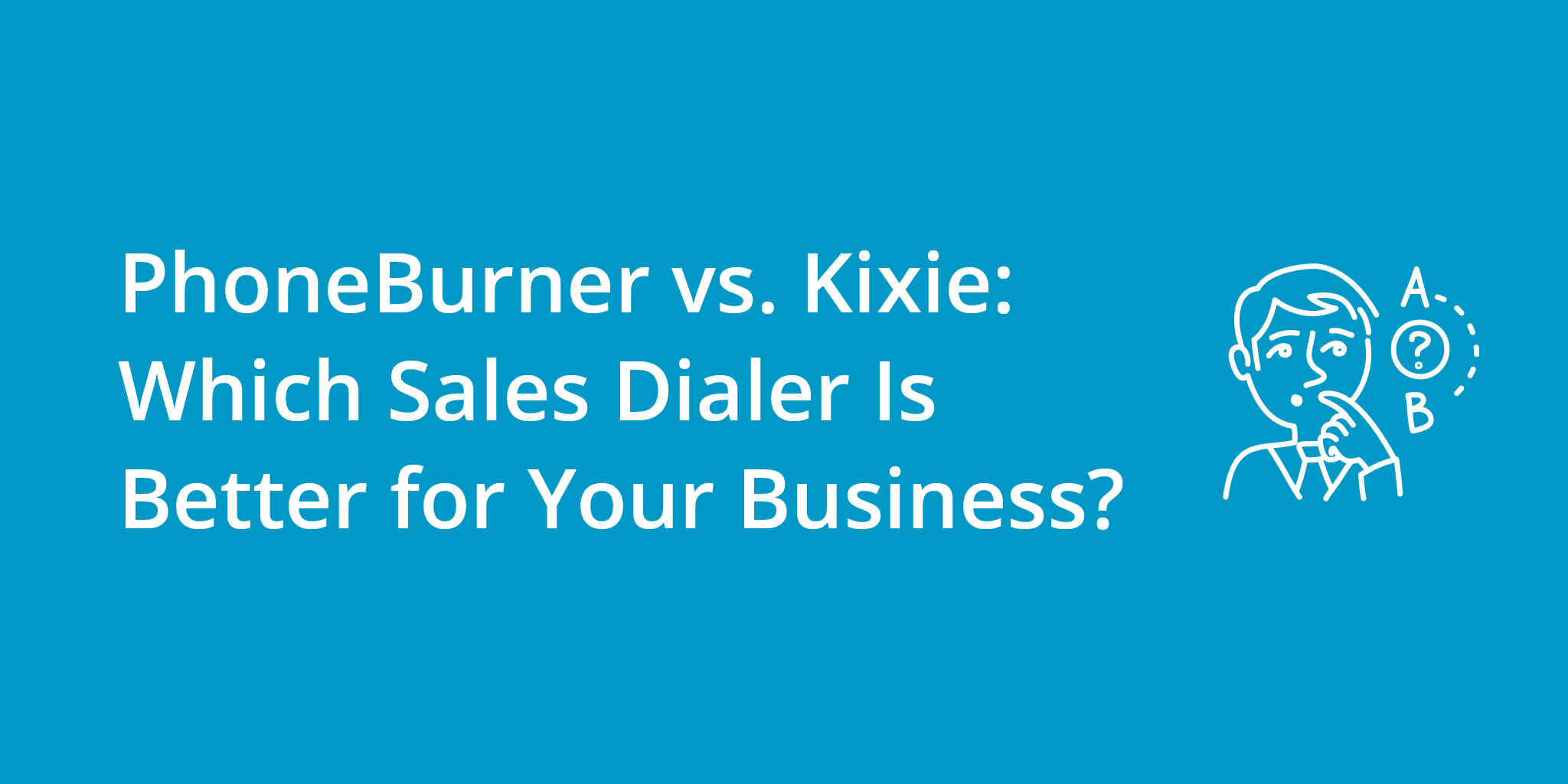 Is PhoneBurner right for your business, or is Kixie a better choice? If you're reading this, chances are your business relies on agents making lots of phone calls. With so many sales dialers on the market, how do you choose the optimal solution?
Following the tried and true method of comparing features and reading online reviews can lead you to the best choice. Thankfully, we've done the work for you by taking a realistic look at how PhoneBurner stacks up to Kixie.
The Options: Phone Burner and Kixie
Two popular options for VoIP sales dialers are PhoneBurner and Kixie. Read the breakdown below to understand the best option for your business.
Table of Contents
Overview of PhoneBurner and Kixie
PhoneBurner
PhoneBurner is an outbound power dialer phone system with a basic, built-in CRM. They offer cloud-based calling and texting solutions, and tout themselves as the "dialer software that makes outreach more profitable." G2 shows over 100 reviews for the PhoneBurner dialer and an average rating of 4.7 out of 5 stars.
Kixie
Kixie provides seamless voice and SMS capabilities for sales teams, combining an enterprise phone service with rock solid, intelligent CRM integrations and a powerful outbound sales dialer. Focused on making sales teams more productive and successful, Kixie offers automations and deep integrations into leading CRMs to ensure the highest possible sales team output. G2 lists over 250 reviews for Kixie, with numerous 5-star reviews and an overall rating of 4.6 stars.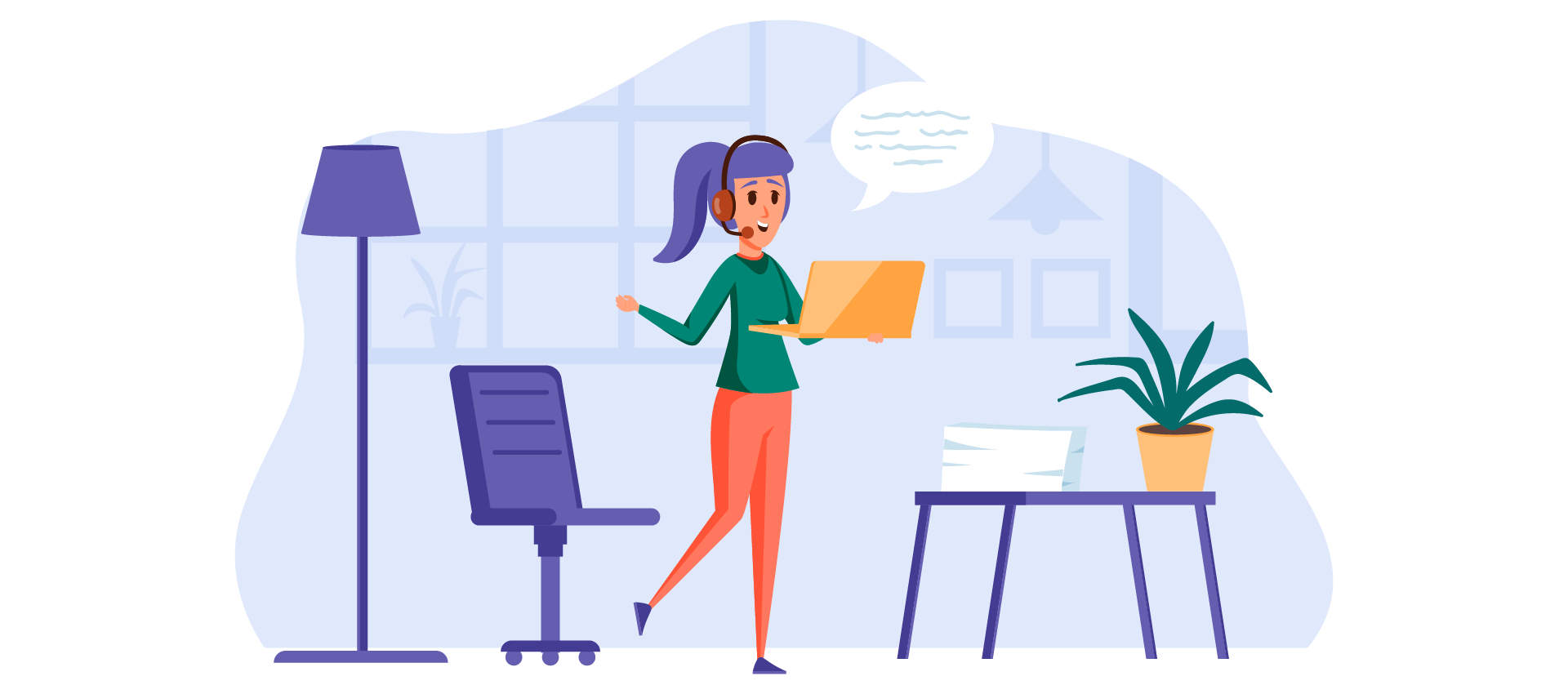 Things to Consider When Choosing a Sales Dialer
Outbound call agents drive your business growth. Arming them with great tools to reach as many prospects as possible accelerates that growth. The quality of your sales dialer directly impacts how many calls your agents can make, as well as the quality of the connection on those calls and the likelihood a cold call will result in a conversation.
What good are calls without robust reporting? When assessing dialers, look at the quality of information the system provides. Call agents should have the capacity to track call history, easily transfer calls to sales staff, and not worry about dropped calls. Managers should be able to quickly assess call agents' performance.
Tightly syncing your calling activity to your existing CRM can boost productivity immensely. You want agents to have all the information they need to successfully complete calls, without system delays. This makes a robust CRM integration incredibly important to your agents' success. The dialer should not only give you all the features needed for success, but come with full implementation assistance and amazing customer support.
CRM Integration
PhoneBurner CRM Integrations
While the PhoneBurner dialer integrates with common CRMs including HubSpot and Salesforce, the integration relies on Zapier and is not native. Because PhoneBurner includes a basic CRM with their phone service, they do not focus as much on their integrations with other, standalone CRMs. Howeverm by relying on a standalone CRM like HubSpot or Zoho, your team gets more in-depth record keeping, custom fields, deal pages, automation capabilities, email capabilities and email sync.
Kixie CRM Integrations
Kixie bi-directionally connects with many popular CRMs, including HubSpot, Salesforce, Pipedrive, Zoho CRM, Zendesk, and many more. Kixie's HubSpot integration is native, and you can trigger advanced workflows including auto-SMS and auto-call campaigns from the Kixie dialer. Getting your entire sales team on Kixie and integrated with your CRM takes only a few minutes and a few clicks. Plus, Kixie can build custom bi-directional integrations, meaning calls/texts/outcomes from Kixie will log in the CRM and contact information from the CRM is displayed in the Kixie dialer.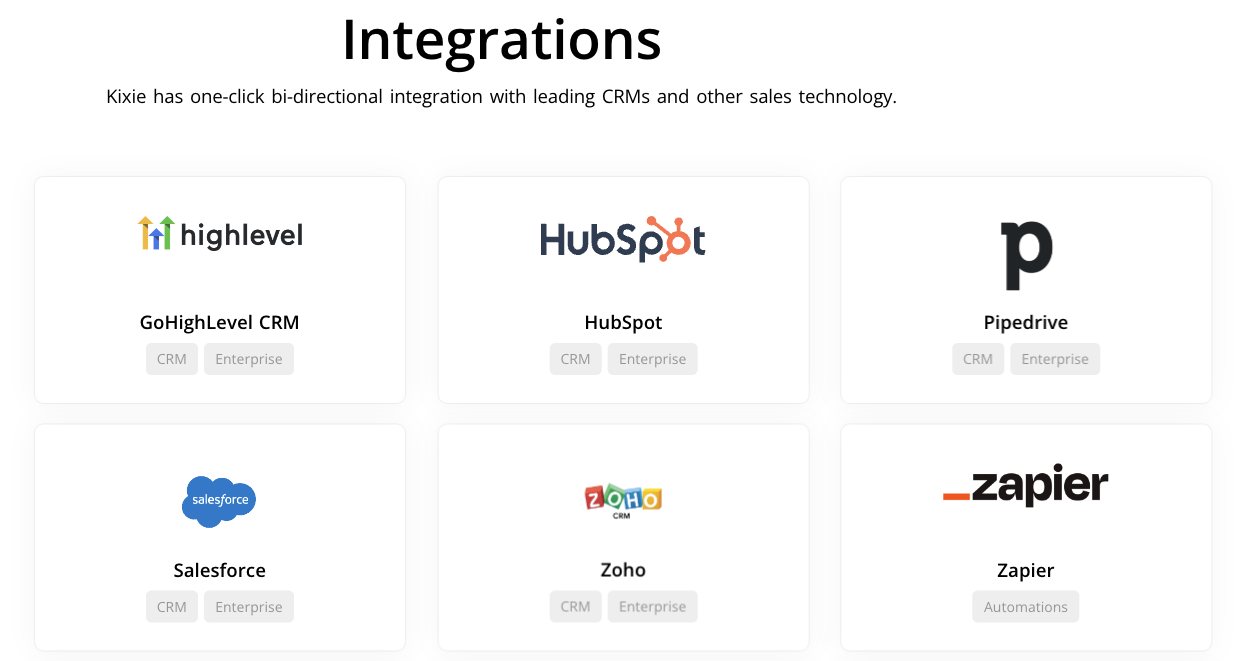 Agents do not have to put in extra effort by referring to information in your own databases as well as what's on Kixie. Agents see a complete profile of the customer, including past contact attempts, voicemails or conversations had with other agents in the Kixie dialer. The platform's clean look and easy-to-navigate features mean agents can find and act on information quickly. Agents can fully personalize conversations with the prospect on the other end of the line.
What's more, you can send automated texts and calls with Kixie via Zapier. With our custom, 2-way integrations, you can send an auto-SMS, auto-call, add call to cadence, remove from cadence, and remove from queue. Our solutions engineers are also more than happy to help you set up these advanced integrations at no extra cost.
Existing customers love Kixie's seamless CRM integrations too. Stephen C. raves in his review on G2, "Kixie has been a game changer for our business! I use the Kixie integration with Pipedrive, and the built-in integration is phenomenal. Then I started playing with the webhooks and zapier automation to really take my business to the next level. If you have a sales team and making calls is how you make money, you need to make sure that you implement Kixie into your business."
Mary Beth T. writes in her review of the Kixie sales dialer on G2: "I handle sales and account management, so the ability to easily text or call a client from the CRM or the PowerDialer is a game changer. I cannot quantify how much faster I move with this tool, but I'd take a pay cut to keep Kixie if I had to–it's that important. I believe Kixie will become more important to our company as we grow and more people utilize it."
Onboarding and Support
PhoneBurner Support
On their website, PhoneBurner states that they offer email, chat, and phone support to all of their customers. However, only those with a Premium Plan are offered priority phone support.
Kixie Support
Kixie offers full phone, chat and email support, meaning you can get in touch with a Customer Success Manager quickly during your business hours. We provide unlimited, free solutions engineering and phone support (and Zoom screen share support) for all of our customers, and our whole team is based in the US. Customers write overwhelmingly positive reviews of their Kixie support experiences.
Chris C. writes in his Capterra review, "At first it was like anything else, something new and I didn't know much about it or how to use it. Customer service is awesome and always there to lend their help."
Matt K. explains in his G2 review, "The ease use and ability to connect to HubSpot was our primary consideration when looking for a calling platform. We didn't realize there were such great features packed inside Kixie when we signed up. Great product and service. Kixie support is always quick to get back to us when we have an issue. Their chat support is killer!"
Local Number Options
PhoneBurner Local Number Options
While PhoneBurner offers a local caller ID dialing capability, with "Scam Likely" prevention, it is not an automatic service, meaning you must manually pause and replace a phone number that is flagged as spam. PhoneBurner offers only 1 local number per area code in the US, for a hefty fee of $512/mo. + $640 set up fee.
Kixie Local Number Options
Kixie offers local number dialing, also known as Automatic Local Presence Dialing. Data shows calling agents connect at a significantly higher rate when calling with a local number - that is, a phone number that is local in relation to their prospects.
Kixie's local presence automatically rotates between a pool of 10 numbers for each area code in the US, matching that of the prospect you are trying to reach. Plus, Kixie automatically identifies and replaces phone numbers that are likely to be flagged as spam by cell carriers – it's a completely hands-off process powered by AI.
Jake B. writes on G2 in his "Kixie is Awesome - Incredibly Reliable Service with Amazing Features!" review, "Kixie offers some fantastic features. We save hundreds of dollars each month with their unlimited minutes plan. And the success of our campaigns saw an 8% bump in connection rates when we enabled local presence to always show a local area code when placing outbound calls."
Thomas C. writes in his Capterra review, "Kixie has the easiest and most cost effective local presence that I've found in my last month or two of research. Essentially just turn it on and start dialing. In the short time we've been using the trial we've already been happy with the improvements to our connection rates."
Dialing & Call Capabilities
PhoneBurner Dialing & Call Capabilities
PhoneBurner offers clients a reliable business phone system, however it does not have a multi-line outbound dialing system. When calling business contacts in an outbound calling campaign, agents using PhoneBurner are only able to dial one line at a time. Plus, call recordings are only stored for 30 days in PhoneBurner's dashboard.
Because PhoneBurner is focused on outbound calling, they lack some inbound calling features like ring groups, IVRs, and inbound call queues.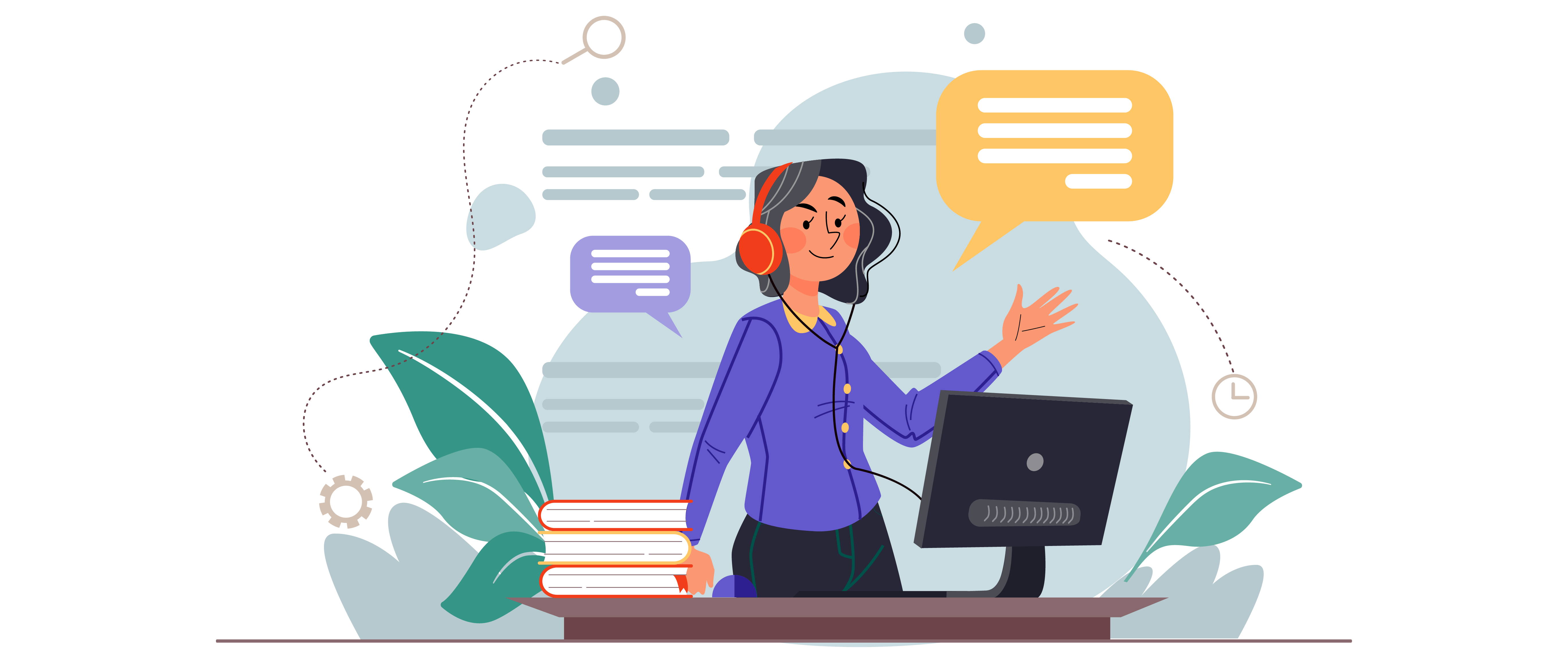 Kixie Dialing & Call Capabilities
Click-to-call, voicemail drop, PowerCall dialing, call recording, calling monitoring, call whispering, and call barging all come out of the box with Kixie. What's more, you can also opt into multi-line PowerDialing with Kixie, and call up to 10 lines at a time. Giving your telesales reps the ability to click-to-call, drop voicemails automatically, and power dial off of your CRM can make your reps extremely efficient.
Managers can use the call recording, call whispering, and call barging functionality to coach and train the sales team. Kixie offers a full suite of reporting aimed at driving sales team performance, including a call reporting and analytics dashboard, and a sales leaderboard.
For teams that field inbound calls as well as place outbound ones, Kixie is a great solution. Kixie offers ring groups, inbound call queues, intelligent inbound call routing, IVRs, and more to help facilitate inbound calls.
Happye D. notes on their Capterra review, "Kixie allows me to track my calls; view call history; dispose of my calls in order to understand how each call was used; I can easily view, and download each call for Quality Control purposes; I can easily call contacts by using the click to call…without having to manually dial, and organize contacts."
Price
PhoneBurner Pricing
PhoneBurner starts at $149/user per month, and goes up to $199 per user per month (billed monthly), however this number increases significantly if you add the local caller ID feature, to upwards of $700 per user per month. When choosing annual billing, customers can get 2 months free.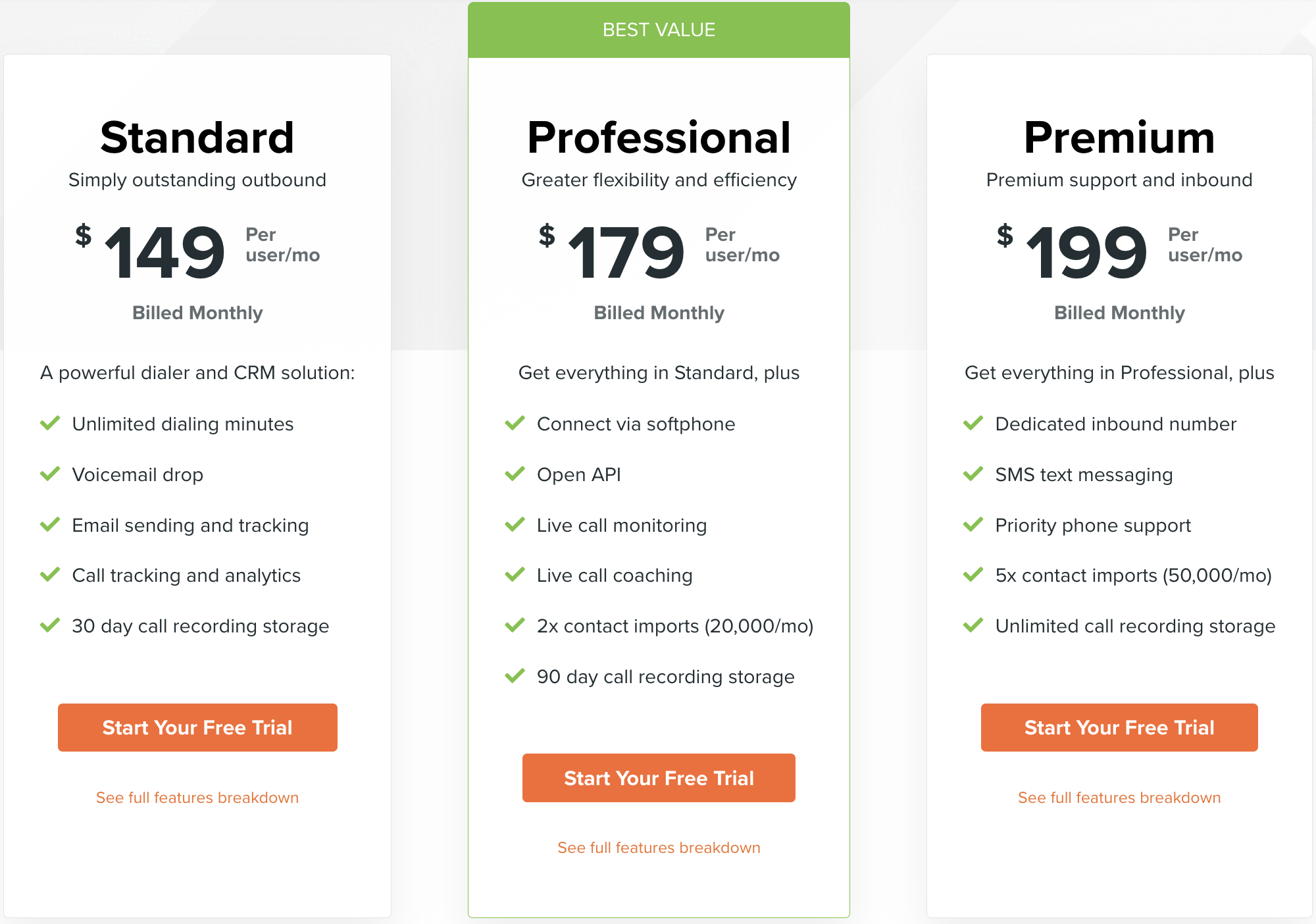 Kixie Pricing
Kixie gives customers simple, easy-to-understand pricing starting at $35 per user, per month and up to $195/mo. per user when opting into multi-line power dialing and Local Presence. Kixie does not lock users into contracts and offers simple per minute pricing for usage overages.
Plus, you can mix and match pricing tiers to fit the needs of each of your agents. For example, if you have an office manager who only needs access to a business phone and not sales related calling tools, the Integrated Plan would be best for them, and the Professional Plan would be ideal for the rest of your sales team. Please see the pricing page for full details.
More important than price is the value a sales dialer provides. John S. reflects in his G2 review, "Click to call, voice mail drop, SMS templates, CRM integrations, easy to use phone app and real time tracking with dashboards have all made the productivity and management easier and more enjoyable for each team member. All in all with the pricing and the value you get this has been little risk for big rewards."
Conclusion
It's no secret that organizations invest a substantial amount of money into a sales dialer system. When that organization relies on its contact center as the primary way to find and nurture leads, every detail is essential.
From the technical aspects of running smoothly to the quality of information provided through the platform, it's worth your while to closely analyze the respective benefits of any sales dialer.
PhoneBurner and Kixie appeal to slightly different needs. PhoneBurner focuses on outbound sales teams that also want a CRM. For sales teams that require more flexibility for both inbound and outbound calling, and want customized, accessible support and solutions engineering, Kixie offers a more robust solution.
Kixie's platform offers reliability, speed, and efficiency with its 10-line dialer and smart automations. Its seamless connection with leading CRMs ensures call reps spend their time calling prospects vs. entering data. Finally, customers rave about Kixie's support and overall positive impact on their sales teams.
Set up a 1-on-1 demo with an experienced Kixie team member here. Or, try Kixie completely free for 7 days (no credit card required to sign up) and see for yourself if it can benefit your sales team.
You might also be interested in...