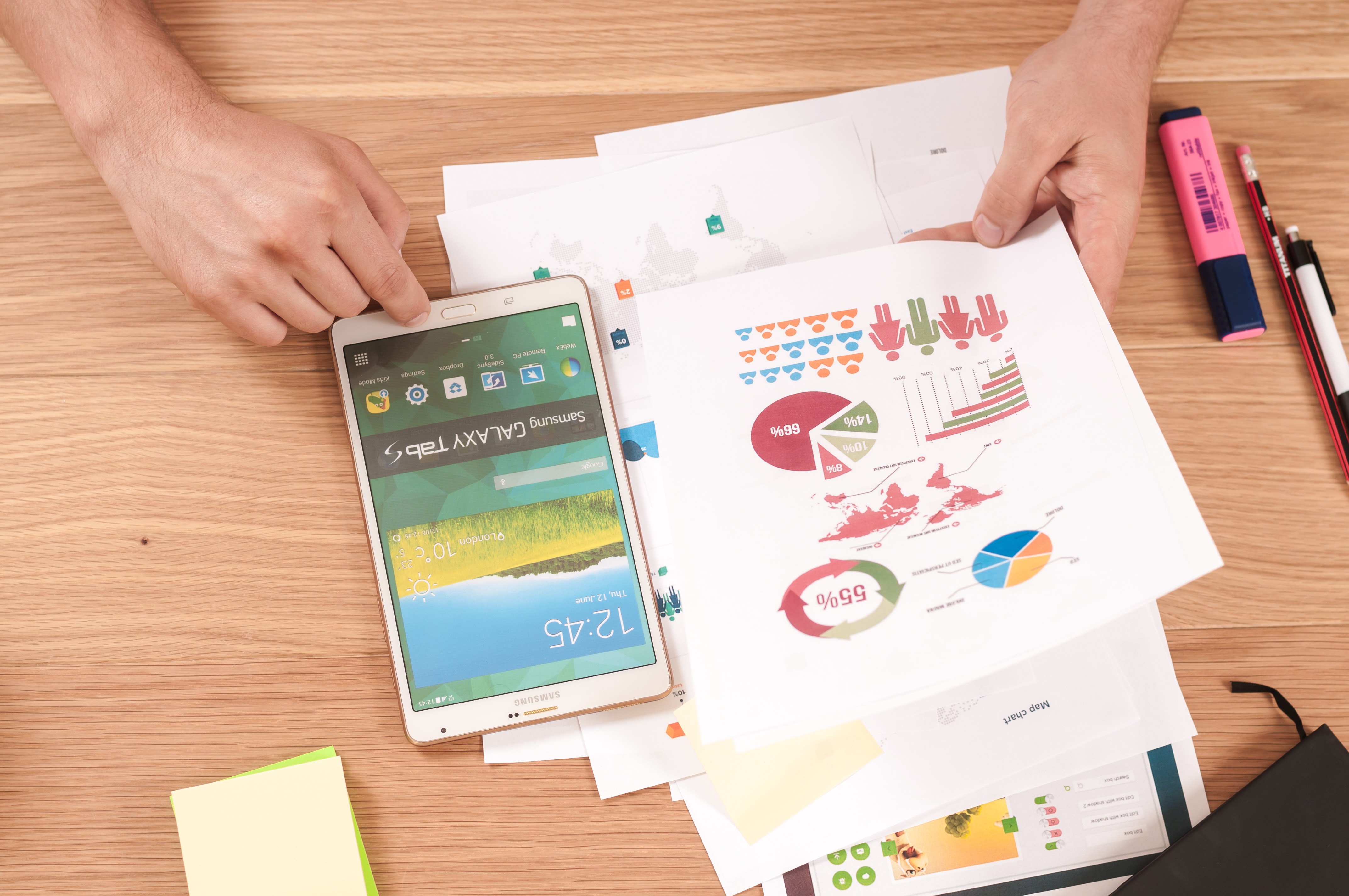 In large enterprise organizations, the sales process often involves dedicated teams using complicated sales cadences, expensive sale automation technology with complex integrations, and diverse set of sales channels. But as a small business with limited sales resources, how can you compete with the right breadth of resources in support of your sales efforts? Don't sweat it! Your sales success is NOT limited because of your company's size. Here are some key steps that your SMB sales team can take to develop an effective sales strategy by drawing on the same data-driven processes employed by larger, well-resourced companies.
Step 1: Map your customers' journey
In short, you can't develop an effective sales strategy if you don't understand where your sales are coming from. That's why knowing the journey your customer undertakes when seeking solutions—and ultimately choosing your products or services—is so important. To best determine how to effectively sell to your unique customers, consider the following questions to better inform your sales strategy:
How do your prospects prefer to learn more about you?
Where do customers find you?
What do customers say about your product or service?
What calls to action (CTAs) are most compelling to your customers?
Why do customers choose you over your competitors?
What is the average time duration for your sales cycle?
What is the rate for your average contact-to-customer conversion?
By answering these questions and mapping out your customer's journey, you'll be better prepared to craft an effective sales strategy for your team.
Step 2: Build a sales engagement plan based on the customer journey
In answering these questions above, you should gain the necessary insight into how prospects are finding your company and converting into customers. Using this information, you can build a sales engagement plan that enables your SMB to approach sales in a more structured way.
Typically used by larger companies, a sales engagement (often called a cadence) is a sequence of sales activities that are delivered in a consistent way and that can therefore be measured and iterated. Having this engagement plan in place also helps to ensure critical follow-up is never missed (and that sales aren't lost as a result).
A good SMB sales engagement plan might include any of the following elements, among others:
Social media outreach
Sales presentations
Proposal development
Follow-up with multiple stakeholders
Phone calls
Sales emails
Product demos
Let's look at an example of how this might look in practice. For example, put yourself in the shoes of a small bank that supports commercial real estate developers. Your sales engagement to a prospective buyer at the real estate firm could be:
Day 1: Visit the LinkedIn profile of each principal at the real estate developer so they become familiar with your name & business before you reach out
Day 2: Send a cold sales email built around the primary pain point experienced by your banking clients
Day 5: Follow up with a phone call, leaving a voicemail if you aren't able to connect
Day 7: Send a second cold sales email built around a secondary pain point
Day 9: Follow up with another phone call
Day 13: Send a third cold sales email sharing a helpful content resource, such as a white paper on loan financing tips
Day 17: Follow up with a final phone call
Day 19: Send an outreach message through the social media platform on which the real estate developer is most active
Day 20: Mail out printed marketing materials to the real estate developer address
If you connect successfully with the prospect during any point in the engagement, be sure to remove them from the cold outreach sequence so that they don't receive unnecessary messages. You can now move them into other parts of the engagement plan—such as a nurturing sequence that begins once a sales proposal has been sent. This way, you maintain consistent contact while you're waiting for them to convert to a sale.
You could also repeat the process with each principal at the real estate developer you're targeting, until you either create a positive connection or have sufficient evidence to label the firm as an un-engaged prospect.
Step 3: Identify the best sales resources in your SMB
In an ideal world, you'd have unlimited resources that could be deployed in service of constant sales engagement. Yet as a small business, you are certainly working with limited time, budgets, or personnel that typically require compromises to be made.
To create the sale engagement plan you can reasonably execute, find the time to identify the resources that are available within your organization. Do you have:
Marketing materials and other assets needed to support those working in a sales capacity?
Dedicated salesperson/people who are already serving this function?
The ability to hire a dedicated salesperson or reallocate an existing employee's time to a regular sales function?
Budget that can be put towards paid sales ads, technology or other campaign resources?
Conducting this analysis will reveal any gaps that exist between the kind of cadence you'd like to execute and what you can reasonably expect to perform. You can then decide as a team whether you want to adapt your target sales cadence or to find new opportunities to free up additional resources.
Step 4: Track your key performance indicators (KPIs)
The best business strategies—be they marketing, sales, or product development—are data-driven and measurable. So your next step is to determine 3-5 measurable key performance indicators (KPIs) that will provide the insight showing how your sales engagement is performing.
Potential KPIs to consider tracking include:
Total new revenue
Number of new leads (inquiries)
Number of new prospects contacted
Number of new customers/purchases
Percent of leads that convert to new customers
New customers/purchases by original traffic source
Average customer lifetime value (LTV)
Average cost to acquire a customer (CAC)
There's no perfect answer here. Choose those metrics that are applicable to your business, that are measurable, and will provide the most insight into the health of your sales pipeline. The goal is to track and manage your leads and customers throughout your sales process enabling you to make the necessary changes to improve results.
For example, you may have a fairly high conversion rate of turning new prospects into customers, so measuring the number of new prospects you're able to generate with your sales engagement might be a good choice given the propensity to convert to more sales.
However, if you've measured lower conversion rates, you should look into tracking engagement at different stages across your sales engagement. You may glean the insight into what types of messaging prospects respond to that can be used to improve the performance of your overall sales process.
In closing, following these steps to develop your SMB sales strategy can be truly impactful. It can give you the ability to improve your sales process through performance data. As you execute your sales engagement plan, seek those opportunities to improve, as evidenced by the KPIs you're measuring.
By making the necessary changes based on the data you're seeing, you can ensure those changes will the desired effect on your sales performance. As you evaluate your sales performance and iterate on this strategy, you'll be able to enjoy the same successes a consistent sales process brings to larger organizations—no matter what size your company is.
You might also be interested in...