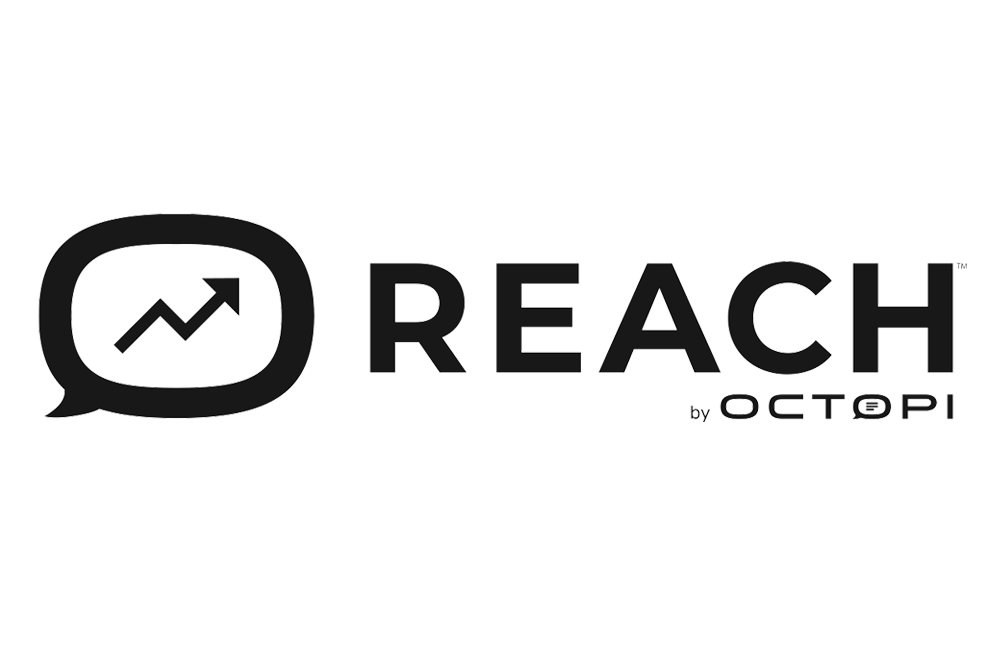 Who is Octopi?
Octopi is an AI-powered appointment booking service for salons, spas, and barbershops that was made for the beauty industry.
Matt Stafford, Sales Director for Octopi, is responsible for the sales team and is the CRM Admin. His team was on the HubSpot platform already and needed a reliable solution to make calls out to their salon clients, while tracking all activity within their HubSpot app.
After trying a few sales calling software options that didn't work out for them, their HubSpot sales representative suggested Kixie.
"The other tools we tried caused us constant headaches and weren't accurate," Matt says.
Once introduced to Kixie, they were able to solve their sales team's call software problems. "The main reason we like [Kixie] is it's really reliable and offers a more professional call queue system," Matt says.
Using the Kixie workflow integration with HubSpot, Matt's team has been able to have calls automatically logged in HubSpot, which has minimized their manual work and data issues and led to a huge increase in conversions using the software.
"All the calls and call recordings are automatically transferred into HubSpot. Other tools wouldn't log calls in the right place or just fail, and some didn't even have the capability to automatically log," Matt says. "It was hard to find recordings and caused more manual work on our side."
Matt's favorite features of the Kixie workflow integration with HubSpot include:
Automatically log calls and call recordings in HubSpot
Ensure data security by not storing any information or calls
Easily find and search recordings in HubSpot
"The short version of why we love Kixie? It works correctly, it automatically transfers the data to the right place in HubSpot, it's reliable, and it doesn't break all the time." Matt Stafford, Sales Director, Octopi
Creating Automated Sales Workflows with Kixie and HubSpot
With the Kixie workflow integration with HubSpot and the help of support from both HubSpot and Kixie team members, Octopi was able to get a system in place that removes a lot of the manual effort from the sales process.
The new workflow is set up as a company-based workflow. Octopi sales reps can place a task on a company in HubSpot, then when the task is due, it will automatically set up a Kixie call and start calling.
"The sales team doesn't have to remember to look at their task list, the workflow automatically enrolls all companies with a task due and sends them to Kixie to start a call," Matt says. "That's been huge for us because it allows them to put unlimited tasks and doesn't create any additional work for our team, it is just going to call them when it comes due."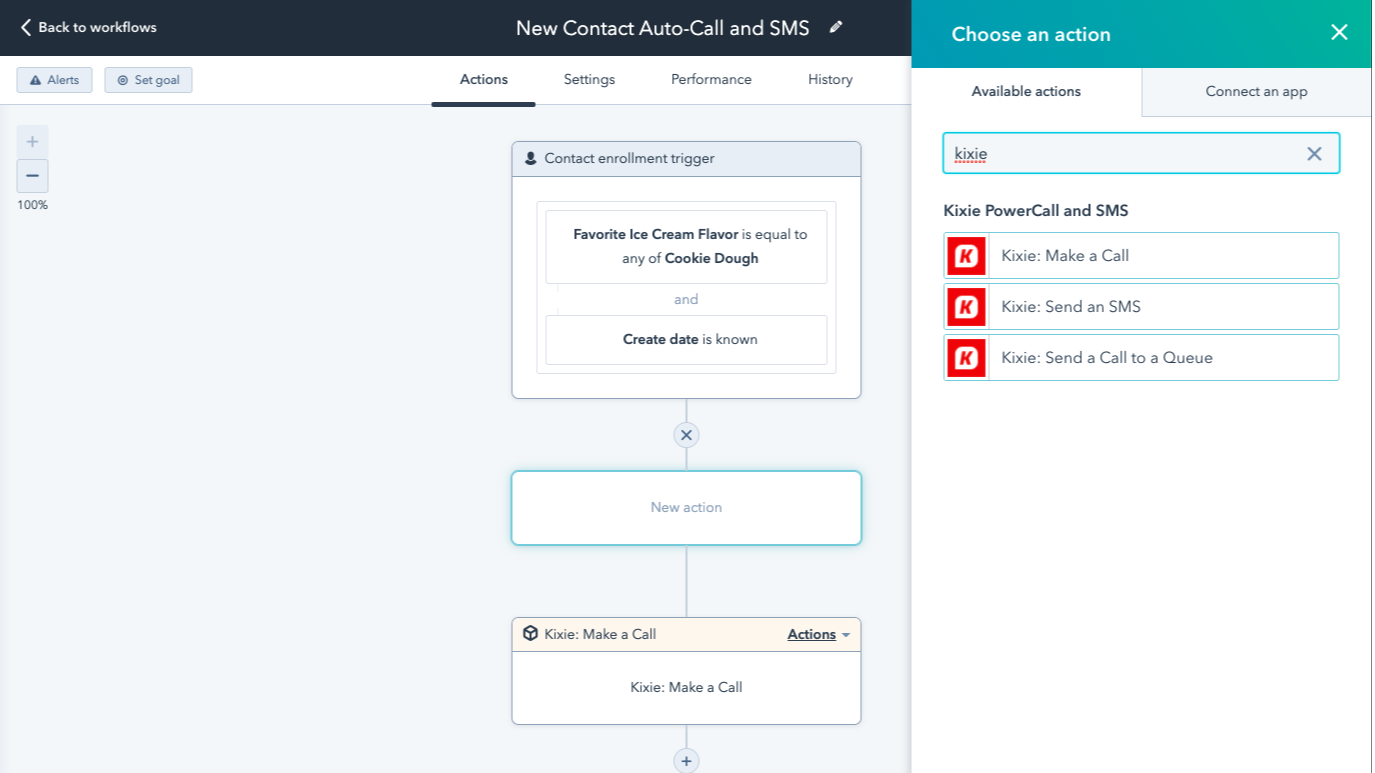 With the automated workflow, the Octopi team has also been able to set up text message reminders for beauty clients.
"Using Kixie, we can send out automated reminders with appointments, confirmations, etc. People can reschedule their appointments using the meeting link in HubSpot provided in the message," Matt adds.
Improving Octopi's Conversion Rates by 45%
With the new platform and Kixie features (like automated tasks and local presence), Matt and his team were able to revamp their lead management system, which in turn helped them improve conversion and connect rates.
"It's been really good for us. The local presence is huge. For a sales team, to be able to turn that on and off all the time has allowed us to have a much higher connect rate with people, which is great," Matt says.
The Octopi team uses Kixie features to improve connections with leads and manage their sales workflow, including:
AI-powered local presence
Power dialing
Automatic call logging in HubSpot
Intelligent auto-dialing
"As a direct result of using local presence and how we restructured our CRM, we've seen a 45% improvement in conversion rate. It was noticeably huge," Matt says. "With Kixie, on top of the raw benefit of the features, it allowed us to redo our lead management as well."
Reliable Call Queueing with Professional Features
In addition to looking for a new tool that was more reliable and worked properly, Matt also wanted something that helped them to provide a more enterprise experience.
"The other big difference from previous platforms is [Kixie's] use of call queues. Previous apps would ring at times when no one was available, which doesn't look great. Kixie provides more enterprise features like telling contacts their place in line and offering for them to request a callback, and it really doesn't require much work on our end," Matt reports.
Overall, reliability has been the biggest factor for the Octopi team.
"The main reason why we came over to Kixie and the main reason we like it so much is it's really, really reliable. With past products I was dealing with issues every 40 minutes. I have gotten so much time back in my day. Since using Kixie we've had maybe one blip that was immediately resolved," Matt says. "It took a lot of time and effort off of reps. It is substantially easier for them to work with this than previous platforms."
Matt and his team are happy with the tool and glad to have been able to improve both their workflows and customer experience.
You might also be interested in...