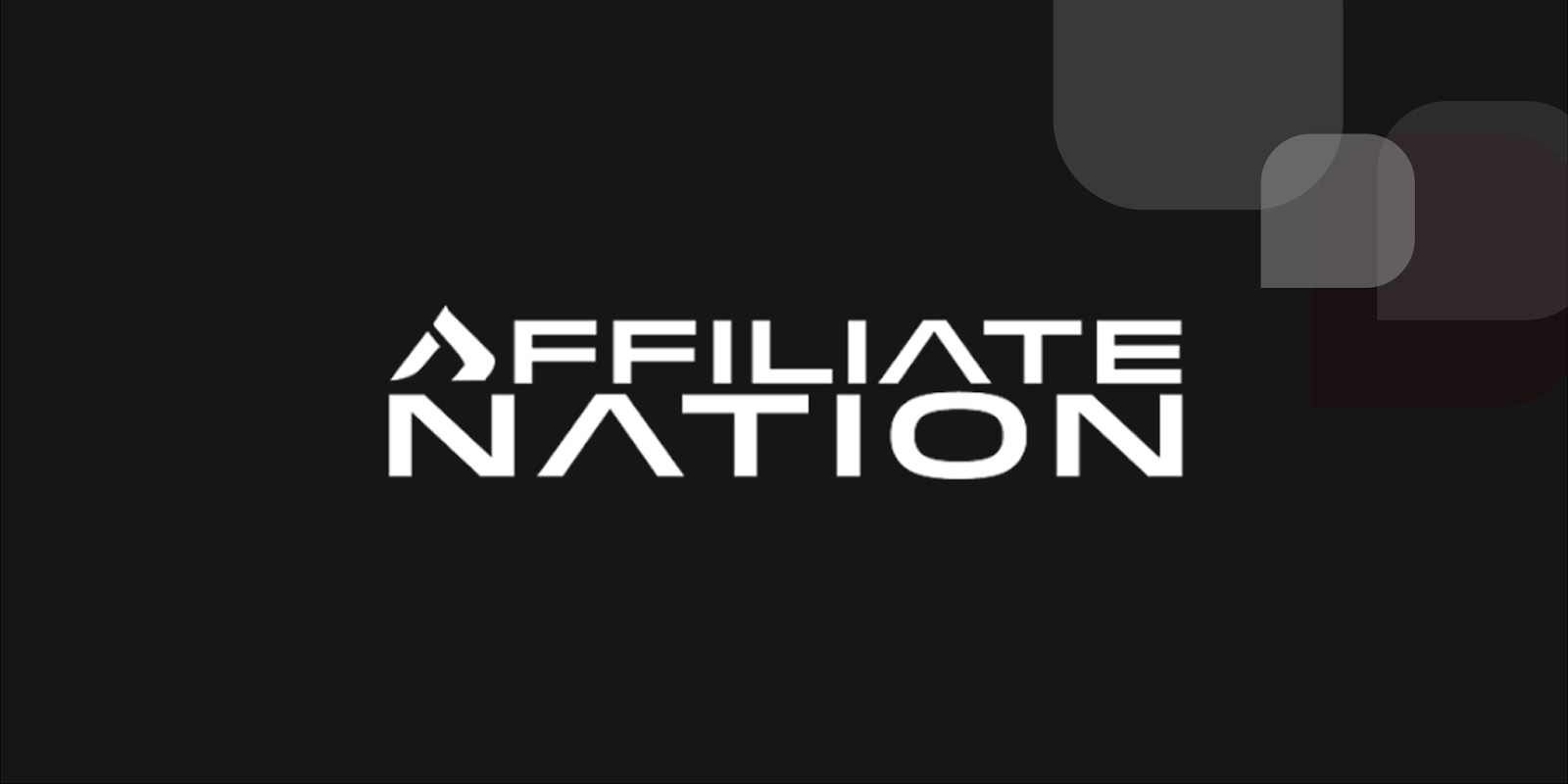 Affiliate Nation is an affiliate marketing company that focuses on training entrepreneurs, helping individuals leverage automation and industry experts to build digital franchises.
A Robust Calling & Texting Platform, Integrated with HubSpot CRM
Meghan Jobson, Content and Digital Marketer for Affiliate Nation, manages automated marketing campaigns and coordinates with the sales team to funnel leads into their pipeline. Her team needed a reliable solution for SMS marketing that would integrate seamlessly with their CRM, HubSpot. At the same time, the sales team needed a dialer that would help increase connection rates and automatically log call details in HubSpot.
"Being a startup, we needed something that would provide us with all the tools we needed to grow and scale," Meghan says.
After other calling and SMS solutions the team tried didn't fit the bill, their research led them to try Kixie. Meghan says her team "needed an SMS software with a better integration with HubSpot, as we had some significant problems with other software."
"We went with Kixie for functionality," Meghan says. "It seemed to be more powerful than the competitors and based on our research had a higher pickup rate than other callers."
After adopting Kixie, Affiliate Nation were able to not only increase pickup rates, but also create automations to streamline their marketing campaigns. Using the Kixie Workflow integration with HubSpot, the team created automated SMS campaigns to achieve faster speed-to-lead with hot leads, re-engaged old leads, and maintained better contact with existing customers.
Affiliate Nation's top lead engagement workflows include:
Send an auto-SMS to new leads that come in through their website from an auto-assigned contact owner
Auto-SMS and email drip campaigns to re-engage older existing leads
"If-this-then-that" branched workflows to route leads based on responses, deal stage, time of day, and contact owner
Booked call confirmation auto-SMS and email based on calendar events (to increase meeting attendance rates)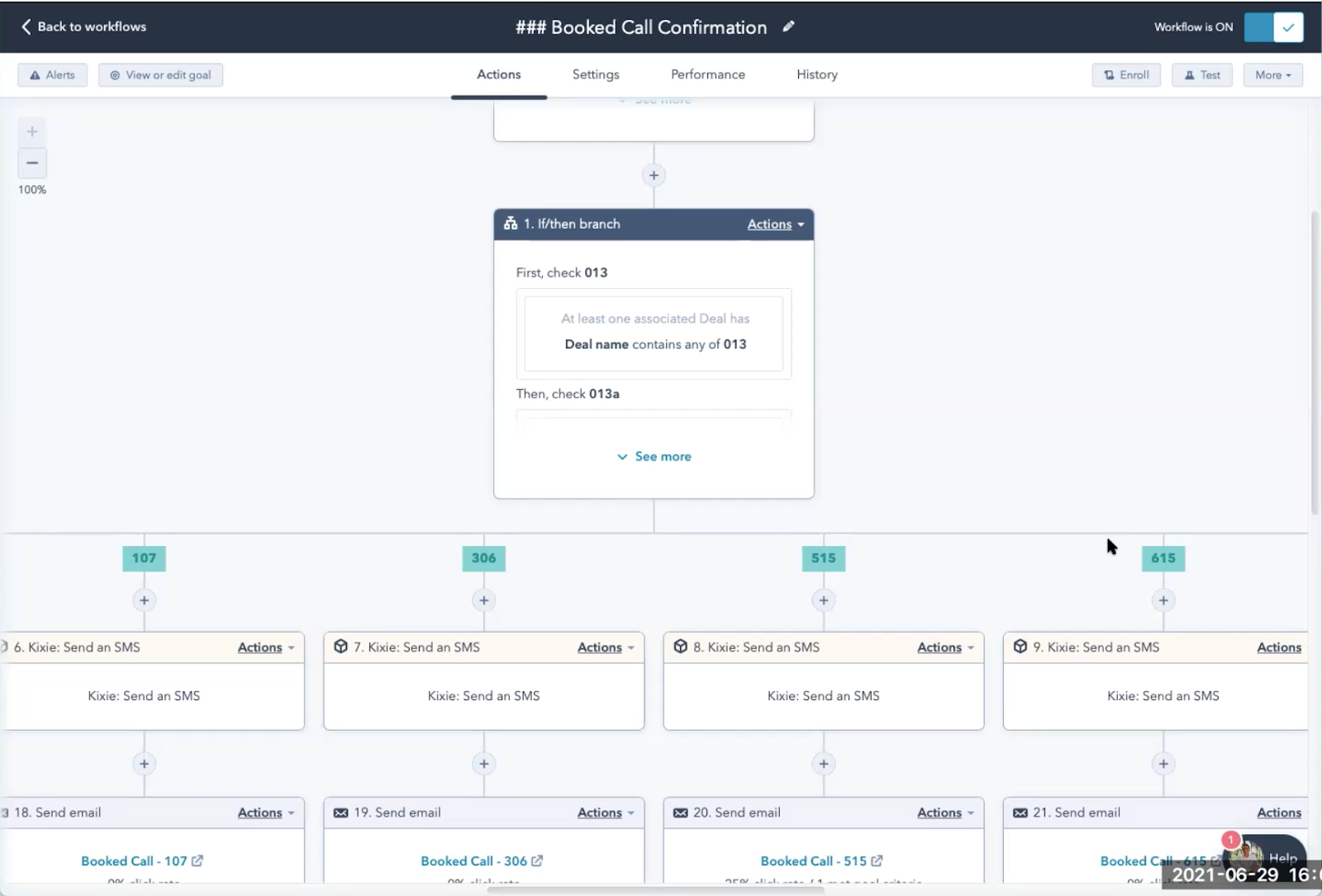 How Affiliate Nation Dramatically Increased Lead Connection Rates
While other features – such as Voicemail Drop and SMS Templates – have saved their sales reps hours each day, Meghan says their dramatic increase in connection rates is primarily due to two features: automation and ConnectionBoost.
The first stage of approach is automated SMS messages sent to leads. Meghan says, "Kixie has been helpful for our sales team to feel like they can nurture their leads in a more meaningful and personable way, and it has also given us on the marketing side of things the ability to work automated SMS into our campaigns."
These automated SMS campaigns not only engage leads, they allow for seamless transition from automation to sales rep. The automated SMS are sent out from the agents' actual Kixie phone numbers, so not only can the agents see what auto-SMS are being sent out, they can reply to the customer directly when they respond to the initial SMS.
This transfers to calling as well, Meghan explains. "Texting, in conjunction with calling, has really boosted [our connection rate] as well. People kind of know who we are, instead of just getting a random call from a random number that they have zero familiarity with."
This creates an experience that feels personal to the customer while still automating a large portion of the sales reps' work.
"Our answer rate has gone up, and as we continue to work on this our sales team continues to get more familiar with it, and it's just going to get better."
Kixie ConnectionBoost
ConnectionBoost, Kixie's advanced form of AI-powered local presence, has also helped to increase connection rate. "ConnectionBoost has really helped as well," Meghan says. "According to our sales manager, we've got an increase of 5-10% pickup rate."
An Added Benefit: Saving Thousands of Dollars Each Month
Meghan and her team were also looking to save money with a new calling and texting solution. They ended up saving upwards of $24,000 a year with Kixie (not including the opportunity cost of no longer having to constantly deal with their previous provider's customer support). "As a startup, it can be tough, and having to eat massive texting bills is just not something we can manage right now," Meghan says. "Our savings were significant; a couple grand a month, at least."
Overall, Meghan and her team are glad to be using Kixie. "The software as a whole has been a huge asset to the Sales team," Meghan says. "I think it's also important to note that we've worked with the Kixie support staff ad nauseum," she adds, "and really have been able to customize our functionality to tailor to our needs as a rapidly growing digital marketing business!"
If you are currently a Kixie customer and have any questions on how to set up automations, ConnectionBoost, or anything else, please email us at support@kixie.com. If you're interested in becoming a new customer, please email sales@kixie.com, or simply sign up for a free trial here.
You might also be interested in...