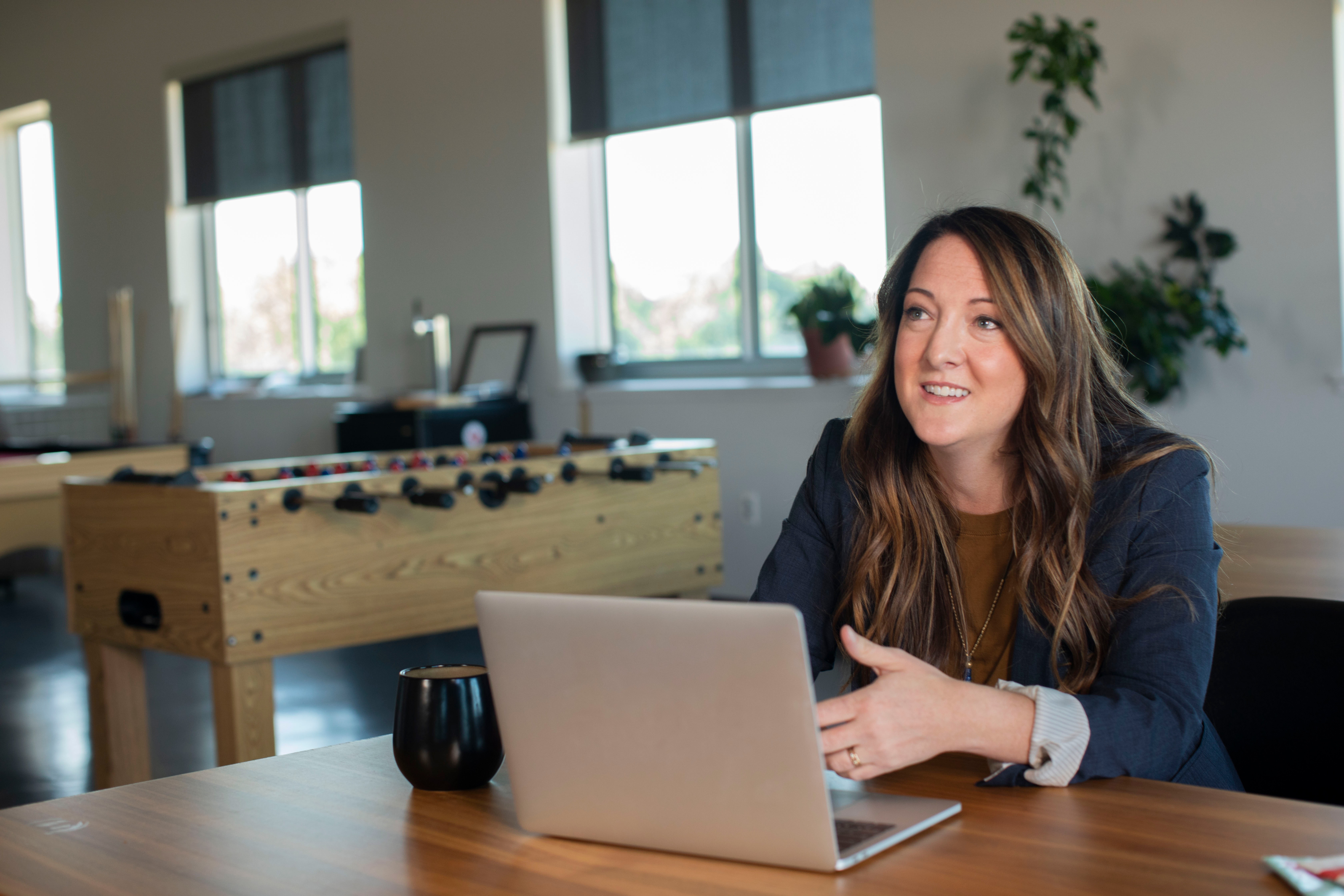 As a small business trying to grow your revenue, having the right set of sales engagement processes and tools is critical. Without a solid execution plan in place, you will be left with cold prospecting resulting in limited return.
HubSpot Research found that nearly three-quarters of companies with less than 50 new opportunities per month didn't achieve their revenue goals, compared to 15% with 51 to 100 new opportunities and just 4% for companies with 101 to 200 new opportunities.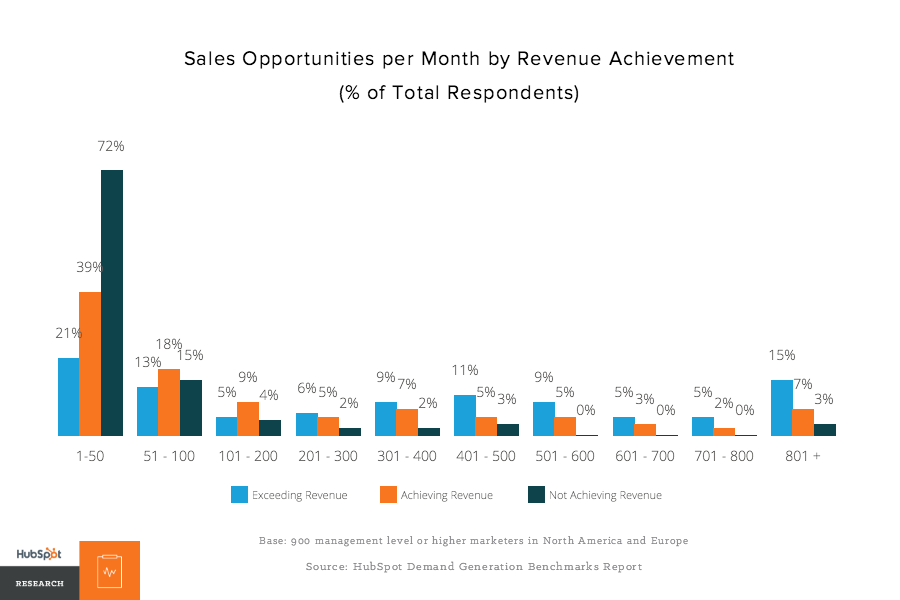 This leads to an important question – what are you doing wrong (or not doing at all) that is leading to this low sales engagement? Are you not implementing the right sales engagement practices? 
If you are not getting desired results, then the problem is probably a mix of both these questions.   Although Sales Engagement seems to be a very small aspect of the sales process, it is very critical to establish that early trust with the prospect.
Here are four key ways to implement successful Sales Engagement in your organization:
1. Research Your Prospect Personality
As a sales rep, it's important to stay on top of what's going on with your prospect. What problems do they have? And how can you help solve them? 
The way to address this is to understand the customer mindset and engage them with an approach that aligns best with their goals. Doing the right research on your prospect will help create a relevant conversation with your prospect, rather than just making a cold pitch. 
Consider these main points while researching a prospect:
Does your prospect have a target customer base? 
Ensure your prospect needs your product and it can solve their problem 
Before the initial sales pitch, research the domain of the organization along with information such as number of employees, structure and any recent news 
Lastly, analyze the revenue and the previous payment routine of the organization.
  Your primary goal is to start the sales conversation on the right note. You cannot come across as a novice, because people are generally wary of dealing with a sales rep who isn't well informed.
Moreover, when prospects are active on social media channels it's easy to get a broad sense of their personality based on their LinkedIn engagement, Tweets and other social media activity.
2. Build an Accessible Content Repository
In the previous point, we talked about how important it is to research the prospect in order to better your sales engagement.
But what do you do with the data after you make your sales pitch? Discard it? Create a wholly new pitch for another prospect?
If so, then this is a wholly unproductive process that will slow down your ability to sell.
Many sales teams complain about not having the right content/collateral to share with their prospects. On the other hand, there are teams where the content is available but is just not easily accessible.
The sole reason behind this is the tendency to discard the previously collected information and data. Thus, your business needs to invest in building a repository of customer-focused sales content, usually produced by your marketing team, to ensure that it is accessible to every sales representative.
According to a recent Demand Gen report, a prospect will consume seven pieces of content before speaking with a salesperson.
This figure clearly tells your customer may be quite well informed before ever engaging with a sales representative. This means your sales team must be well equipped to speak to this content. One key consideration is to organize marketing content around the use cases or problems that your product addresses so that the rep can quickly respond to prospect's queries and communicate as a more informed authority. Consider producing content for each stage of your sales process and for each category of customer you expect to serve.
3. Follow up with prospects
For many sales professionals, following up after the sales pitch can be time-consuming or ineffective. But following up after a sales pitch is highly important for more than a few reasons, including bettering your sales engagement. 
The selling journey doesn't get concluded overnight. Your sales cycle can take weeks or even months. 
To ensure sure that your prospect doesn't wooed by your competitors in the market, you must follow-up promptly and with a scheduled cadence. 
Most successful organizations will engage a mix of phone calls, texting, and email. How do you ensure your email is spot on?
Ensure your follow-up emails include:
A valuable message with an engaging call to action (CTA)
Relevant customer testimonials that speak to your company & product benefits
An enticing offer to create an incentive to respond
However you choose to communicate with your customers– be it phone, text, email, or a mix of all these– follow-ups are an intrinsic part of effective sales engagement. In some cases, a sales rep will follow-up based ill-defined processes or miss certain follow-ups due to a lack of supporting sales automation. Here is where sales engagement comes into play with having the right sales engagement software tool to automate this follow-up. It enables a sales rep with the right set of communication channels and cadence abilities to ensure a customer follow-up is never missed.
4. Align Sales and Marketing
According to Demand Gen, misalignment is a common struggle throughout workplaces. Nearly half of B2B employees say that the biggest issues with their company's sales and marketing alignment are poor communication, broken processes, and varying department-wide KPIs.
If misalignment isn't effectively resolved, it could cost your company time, money, and customers in the long run. According to a March 2020 Forrester study, 43% of CEOs say that misalignment has cost them sales.
One of the best ways to create sales & marketing alignment is open dialog and constant communication. Both the sales and marketing teams have important perspectives and can learn a lot from each other through consistent communication. In short, both teams are ultimately working towards the same objective: revenue.
Another way to create a culture of alignment is to ensure marketing is measuring beyond the leads they create. To create that alignment with sales, the marketing team needs to show the quality of leads it's creating and that the marketing content contributes to revenue. Tools like attribution reporting can help a demonstrate what marketing channel or tactic is working well to create revenue-generating leads.
4. Conclusion
These were four key ways to improve your sales engagement to drive effective revenue growth. With the right support from sales management and effective execution from the sales rep, any SMB company can ensure they're well positioned to crush their quota quarter after quarter.
Good luck!
You might also be interested in...