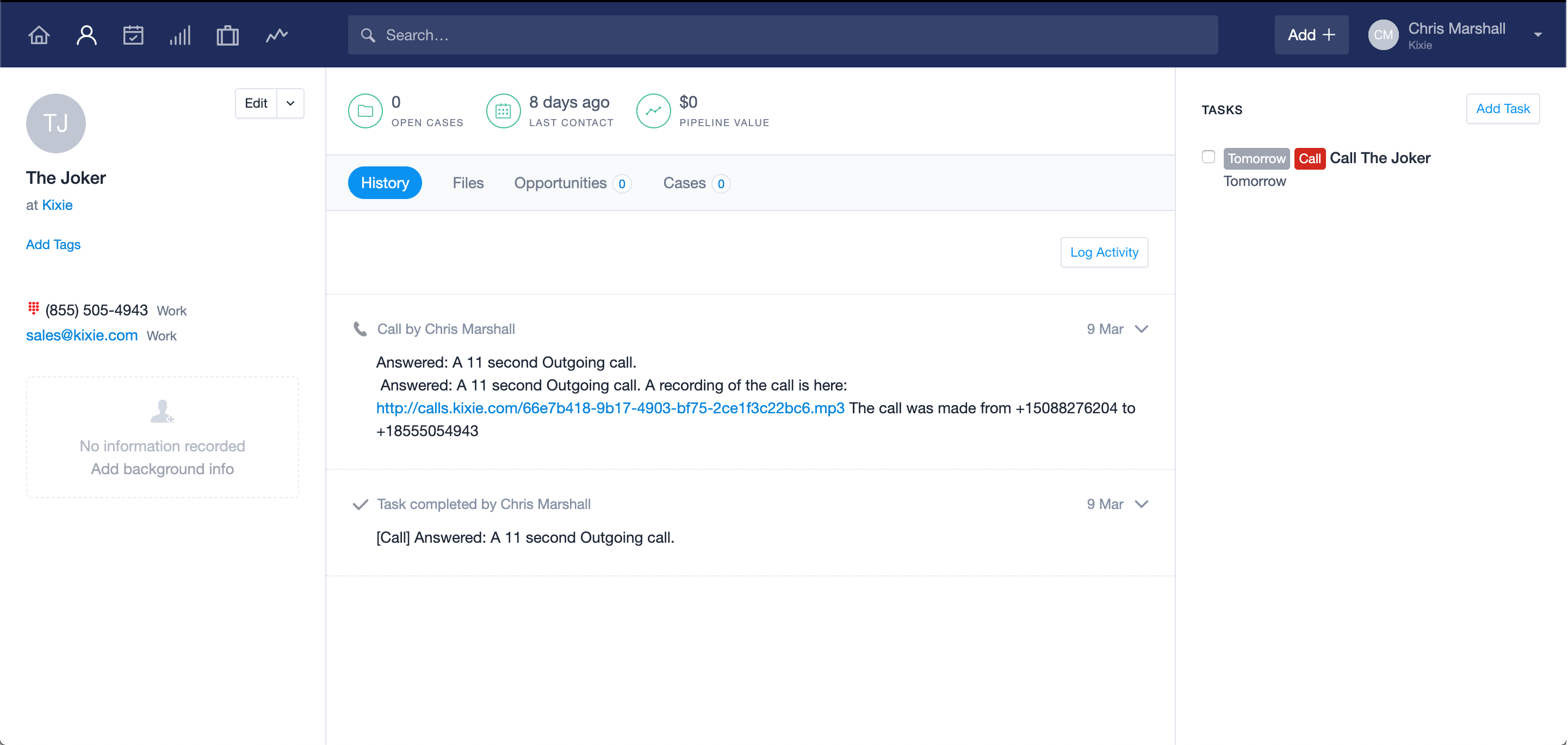 Capsule CRM phone service | Kixie
The video below will show you how to make better sales calls inside Capsule CRM in under 5 minutes. Kixie provides a seamless integrated voice experience within Capsule CRM.  You will be able to:
Automatically log calls into Caspule CRM
Store call recordings right inside Capsule CRM
Click to call right out of Capsule CRM
Start a free trial of our Capsule CRM phone service in under three minutes, no credit card required. Thanks!
You might also be interested in...