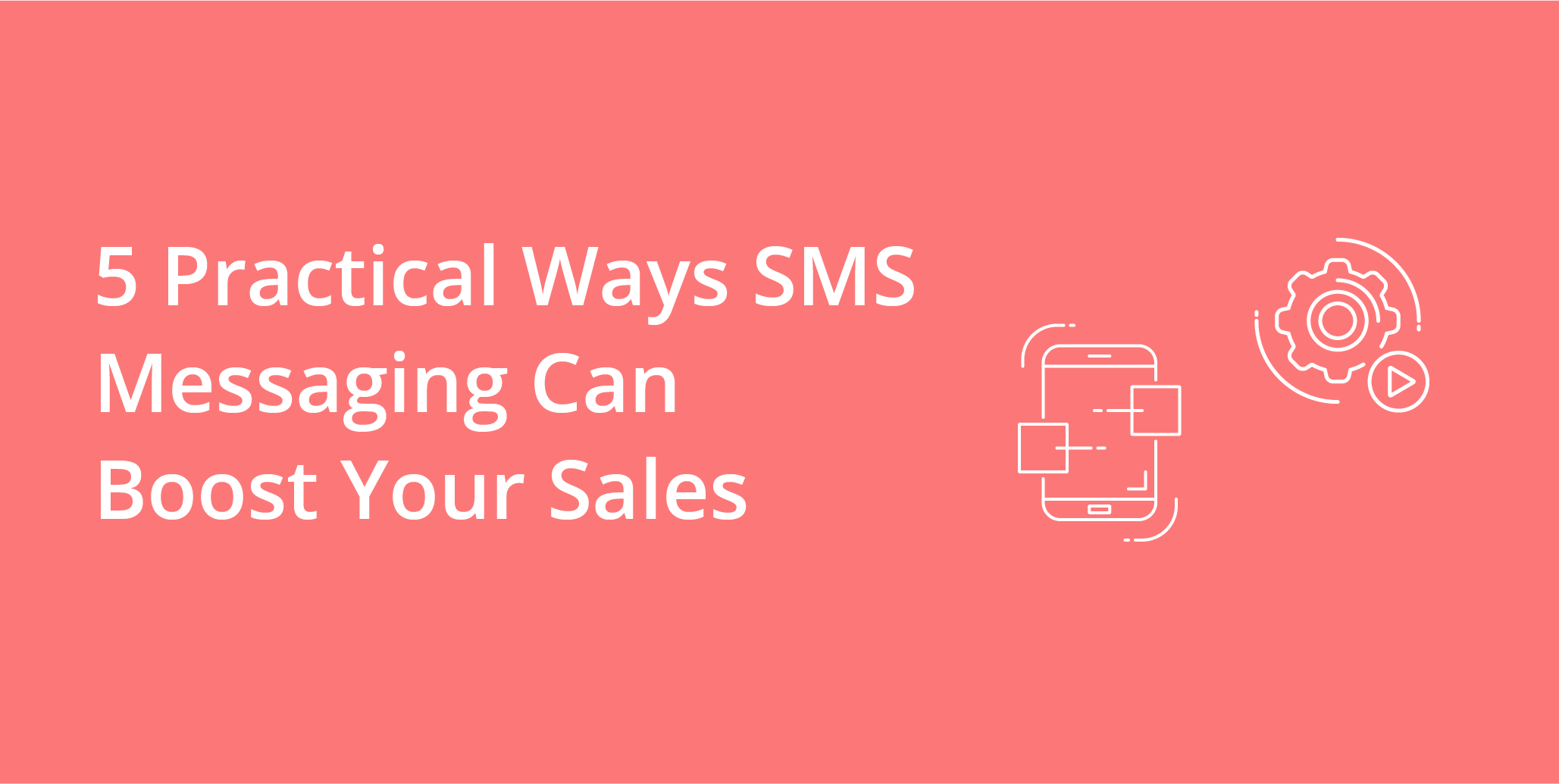 5 Practical Ways SMS Messaging Can Boost Your Sales
Globally, the amount of people who send and receive texts is rising; it's expected to reach 5.9 billion people by 2025. Text messaging is often the preferred method of communication between prospects and salespeople. This is because it's less intrusive while remaining immediate. Business texting provides information in a timely manner without interrupting someone's day.
More than half of people who receive texts will respond to them within five minutes and the click-through rate is better than email or other messaging apps. Because of this, SMS for sales is on the rise. Incorporating text messaging into the sales cadence of touch points is an excellent way to boost successful closes. It's a fast, easy and practical way to keep in touch with customers.
Crafting The Best Sales Text Messages
The best sales text messages reach prospects when they want to hear from you and build a relationship with prospects. This doesn't mean they're labor-intensive. Automation and sales text templates can make business texting simple, particularly with the right SMS software. Texting software enables sales messages to be triggered and sent to prospects after specific actions have been made. This could be downloading a resource from your website, abandoning an online purchase, or completing a call with a sales agent.
Different texting templates should be used for different situations - sales follow-up text templates will differ from sign-up follow-up texts and so on. One thing they will all have in common is the element of personalization. Use the prospect's name in your sales texts, particularly when you first reach out. It's also good practice to add value with every contact you make.
Sales Follow-Up Text Messages
Sales follow-up texts are an excellent way to keep prospects warm and your business front of mind. They should be used as part of the entire sales contact cadence - not as a replacement for calls or emails, but in addition to them. A great example of this would be sending a sales SMS after a prospect has downloaded your website resource. After the text has been sent, a salesperson might follow up with a call providing additional information.

1. Sales SMS after a prospect downloads a website resource
Once someone has shown an interest in your product or service, it's an ideal time to reach out to them. This can be done with SMS automation software. Templates can be created that will autofill with the correct details once the text has been triggered by a specific action.
Hi [INSERT NAME], It's [SALESPERSON'S NAME] from your company. Thanks for downloading [RESOURCE NAME], I'd love to connect with you about the various ways this can be used. Are you available for a call tomorrow?
2. Sales follow-up texts for appointment confirmations and reminders
A missed appointment is a missed opportunity for salespeople. Using SMS to confirm and remind prospects about appointments leads to more successful deals. A confirmation SMS should be sent directly after an appointment has been made and reminders should arrive no more than the day before the scheduled meeting.
Hi [INSERT NAME], Your meeting with [SALESPERSON'S NAME] has been scheduled for [DATE AND TIME]. Please let us know if you're unable to make this.
Hi [INSERT NAME], It's [SALESPERSON'S NAME] from [COMPANY NAME] We're scheduled to meet tomorrow at [TIME]. Just confirming this still works for you?
3. Sales SMS follow-up after meetings and demonstrations
After meeting with prospects to provide a demonstration of a product or service, a friendly text can smooth the way to further interactions. As with all SMS sales text, be polite, succinct, and friendly.
Hi [INSERT NAME], I trust the [MEETING/DEMONSTRATION/FREE TRIAL] was helpful. Please reach out to me here if any questions pop up. I'll be in touch in a few days to find out how you'd like to move things forward.
Using SMS to follow up with prospects about recent contacts, actions they have taken, or questions they have asked is a short and simple way to keep the relationship moving.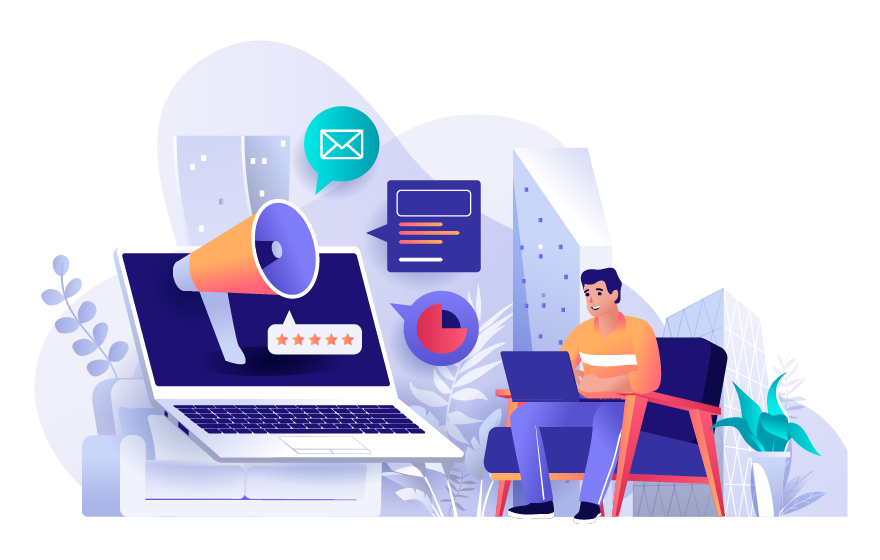 SMS Messaging for Lost Sales
Cialdini's principles of persuasion can be leveraged well with SMS messaging for lost sales and abandoned baskets. Coupons, discounts, and limited-time offers can all play into our natural psychology for reciprocity, social proof, and avoiding scarcity. All can easily be used in a sales text to prompt action with only a few words.
Sales SMS messages like these can be triggered by abandoned baskets, customers adding items to a wish list, or simply following up with customers a few weeks after they've bought something. Uniquely generated coupon codes prevent non-customers from taking up your deal. Carefully worded texts ensure people sign up in order to access an offer, keeping your messages compliant with regulations.
4. Coupons and exclusive deals
We all love to feel special and no one wants to miss out on a great deal. In just a few words a sales SMS can tap into both of these desires and trigger action.
Hi [INSERT NAME], Want 15% off your next order with us? Use this code a5fg6&j when you next checkout with [INSERT COMPANY NAME]. Offer closes at midnight on 04/16/22. Text STOP to end offers.
5. SMS messaging for limited deals
Hi [INSERT NAME], 90% of our customers give [INSERT PRODUCT] 5-stars. For the next 24 hours only, we're giving you a 20% discount. Use coupon code LtD@056 to make this yours for less. Text STOP to end limited deals.
Using Texting Software to Boost Sales and Conversions
Automated SMS messaging for sales is relatively simple to set up. Choose texting software that allows you to create a number of different templates that can be used for different parts of the prospects' journey. Always gain permission or have legitimate interest with easy opt-outs before sending sales SMSs.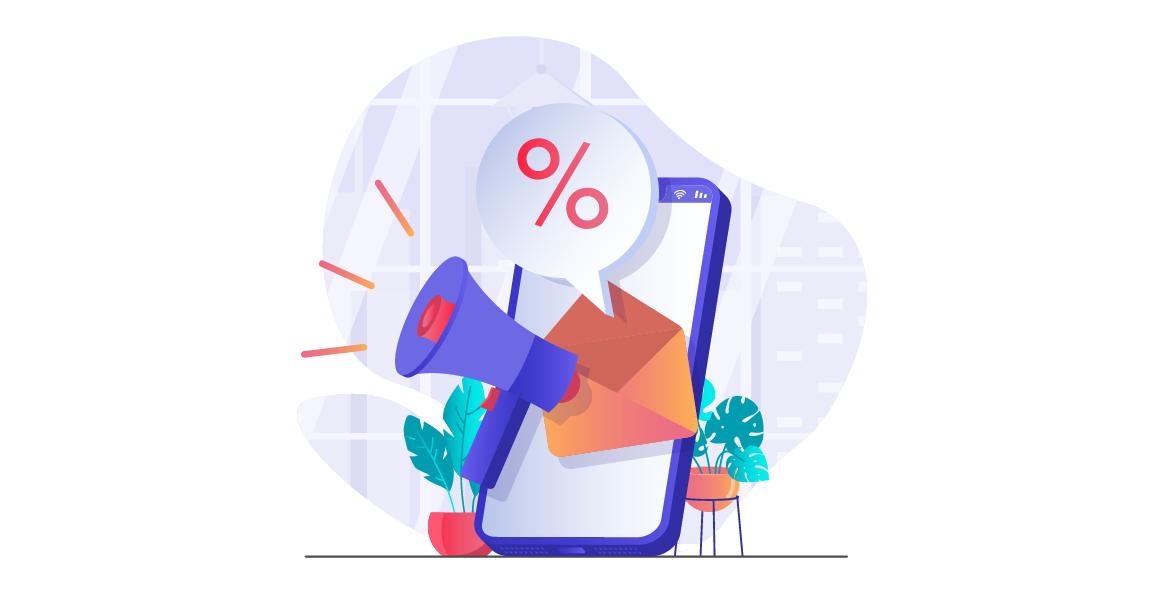 Once you have this, it's a matter of sticking to some fairly straightforward do's and don'ts of text messaging to get the best results. Ensure messages are friendly and personalized. This gives you a greater chance of building a relationship with your prospect.
SMS messaging for sales should be incorporated into other types of sales communications - emails and calls still have their place. That said, adding SMS messages to the sales cadence can boost email open rates by 20 - 30% and generate as much as 25 cents for every $1 spent on sales SMS, so it's well worth your time adding this to your sales arsenal.
You might also be interested in...