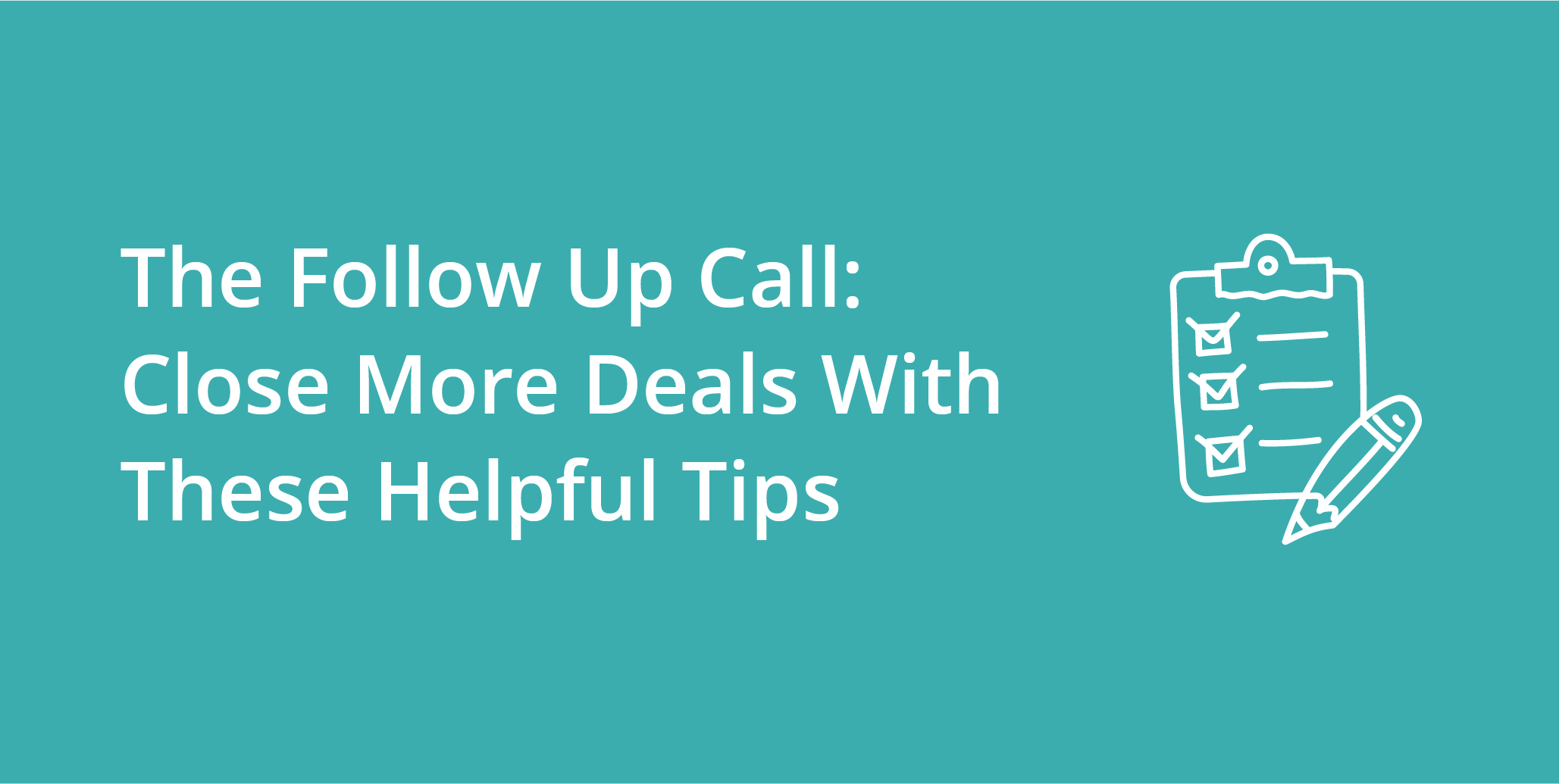 The Follow Up Call: Close More Deals With These Helpful Tips
Common statistics state that closing a sale takes eight or more touch points.
Therefore, it's important not to drop the ball after making initial contact with a lead. Follow-up calls are essential to nurture your relationship and increase the likelihood of closing a deal.
Follow-up calls can help you establish trust, build rapport, and overcome objections when used correctly.
This post will outline essential tips to improve your follow-up process and get you closer to closing the deal.
Ensure agreement for the follow-up call.
You should have an agreement from the prospect for a follow-up call. This ensures that:
a) The prospect will welcome the call when you make it.
b) The call will be arranged for a time that the prospect is available - you won't be interrupting anything.
To further solidify the agreement, it can be a good idea to create and send a calendar invite to the prospect for the agreed time.
Non-committal communication for a follow-up call can result in unnecessary voicemails, missed calls and delayed sales, creating considerable stress for the sales representative.
To avoid this situation, simply ask for a time commitment at the end of the call. For example, you can say something like:
"Sure, [name]. I can get that over to you and follow up in [x] days. How does [day and date] at [time] sound?"
If the time suggested isn't appropriate, the prospect may provide an alternative. Just ensure the call is ended in agreement with a follow-up call in place.
Prepare in advance.
Before making a follow-up call, it is essential you are prepared for the call by asking yourself the following questions:
Why am I making this follow-up call?
What do I hope to accomplish?
What questions do I need to ask to move the sales forward?
A clear strategy for the phone call will help you come across as clear, concise and action-orientated.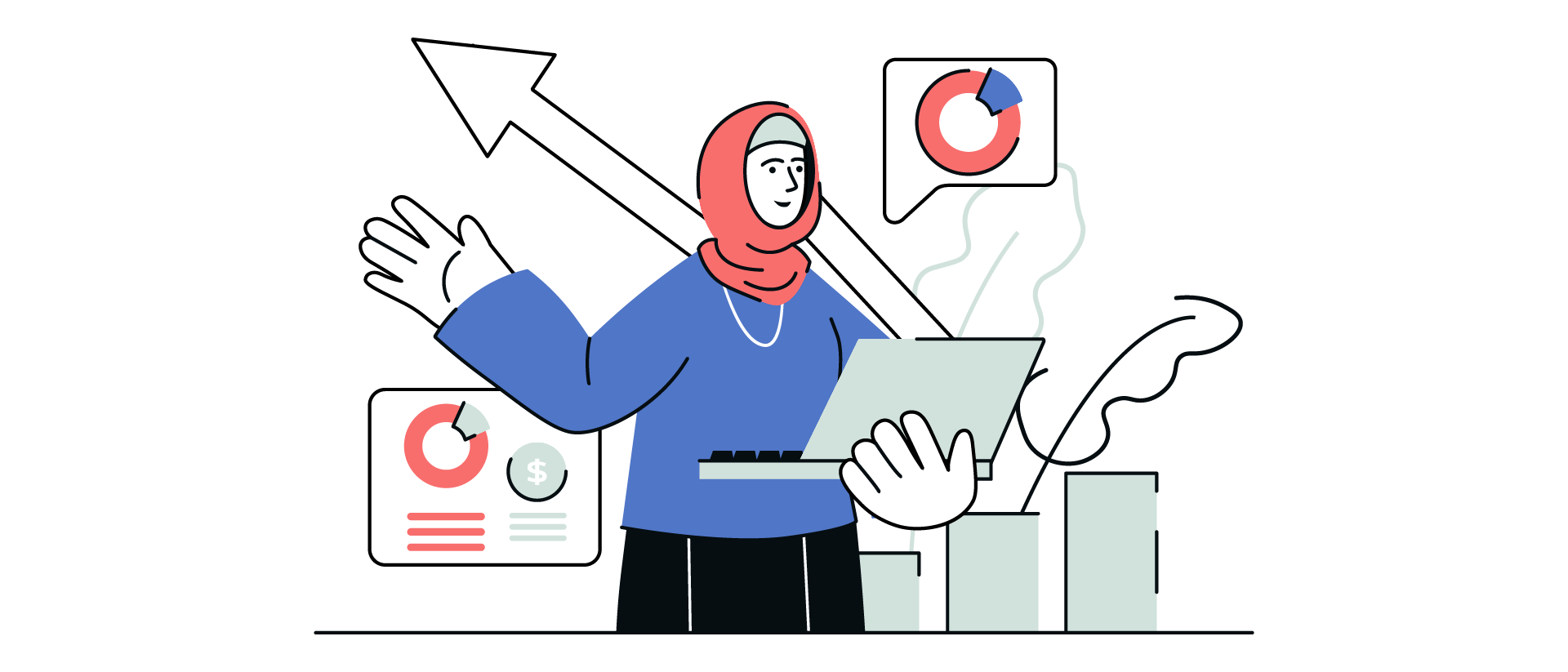 Send an email reminder before the follow-up call.
Preparing should include sending an email reminder to the prospect before the follow-up call.
The content of the email should be brief but highlight the key points you wish to discuss on the call. This will ensure the prospect is prepared for the conversation with any questions they might have, giving you more time to build rapport and move the sale forward.
The reminder email also presents the perfect opportunity to add additional value. For example, you can restate the benefit your product will provide and build rapport with personalized video messages or other content.
Remember, every touch point after the initial engagement is an excellent opportunity to reinforce why the customer should be doing business with you.
Make more than one follow-up call.
As we stated earlier, it takes multiple engagements to close a sale.
Too many sales reps miss out on business because they simply don't follow up enough.
If you don't have at least 6 steps in your sales process, get creative and think of ways to add more.
Below is an example of a typical sales process with multiple touch points.
Touch #1: Initial engagement utilizing internal or external outbound services.
Touch #2: First meeting and/or product demo
Touch #3: If the demo is successful, proceed with the proposal presentation
Touch #4: Follow-up call to address questions after the proposal presentation. Get agreement on the next steps.
Touch #5: Email to reconfirm what was discussed on the follow-up call.
Touch #6: Follow-up call to negotiate terms of agreement pricing etc.
Touch #7: Email confirmation to confirm agreed terms
Touch #8: Follow-up call to provide paperwork and close the deal.
By endeavoring to make multiple touch points with every prospect you engage, you will ensure you cover all bases and don't let any sales slip.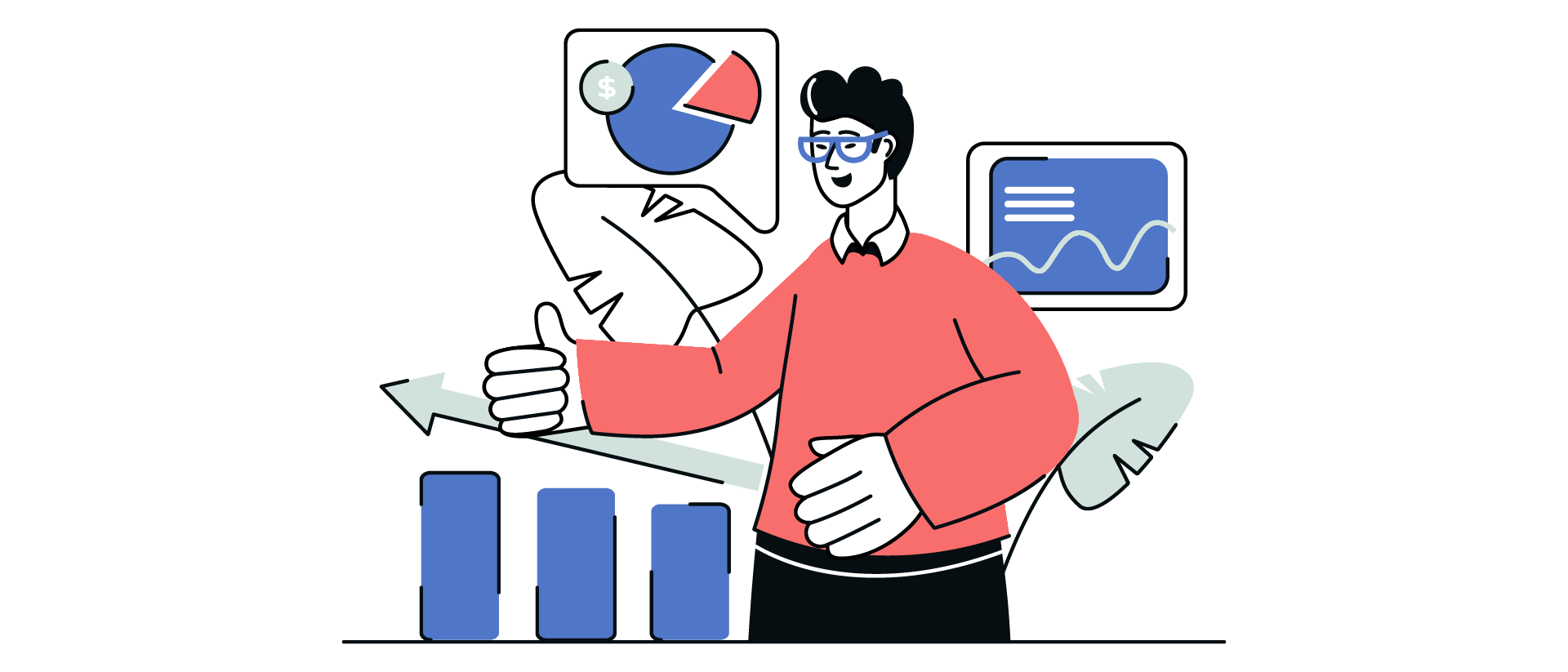 Ensure you are being persistent but not a pest.
Every salesperson has a fine line between using follow-up to help move the sales forward and becoming annoying to the prospect.
As soon as you become the latter, the sale has the potential to die very quickly.
Aside from the previously mentioned points (ensuring agreement, etc.), documenting every engagement is the best way to ensure you are persistent without becoming a pest.
For every follow-up call you make, document the date, the time, what was discussed and follow-up items that need addressing within your CRM.
This will clearly indicate where each prospect is in your sales process and when you need to follow up again.
As a sales professional, it is your job to lead that sale, which means being acutely aware of where your prospects are in your sales cycle.
Remember, sales should be a process and not an emotional mind game. So, to avoid becoming an annoyance, it is helpful to ask yourself questions such as:
How many touch points do you need to make between the initial engagement and closing the deal?
What will my strategy be if the prospect goes cold on me? How will I reengage without coming across as desperate?
How long will I wait before making another follow-up call if an opportunity misses an agreed meeting time?
Having a defined strategy will prevent you from coming across as needy, desperate and emotionally attached to the sale.
Follow up exactly when you said you were.
Far too many salespeople make the crucial mistake of agreeing to call a prospect or potential customer back and never doing so. Or worse, doing so but not following up at the arranged time and date.
Being punctual with follow-up communicates to the customer your professionalism. In addition, it proves to them that you'll do what you say you will do, going a long way in helping you win business.
This isn't just applicable to customers already in the sales process.
If you perform outbound prospecting and the potential prospect asks for a callback, ensure you do it. The prospect will appreciate it, and the commitment will go a long way to proving that you are a sales rep that might, in fact, be worth working with.
Leave a voicemail if the prospect doesn't pick up.
Far too often, sales professionals don't leave voicemails when making follow-up calls - and then wonder why the prospect didn't call them back.
If the prospect didn't pick up the phone when you called them at the agreed time, leaving a voicemail proves to them that you kept your word and made an attempt.
When leaving a voicemail, include transparent information such as your name, company, and a reminder of why you called.
Make sure you request the prospect to call you back, and state when you will reach out to them again if they don't.
This achieves two things.
As the customer knows you will call them again, they will likely return the call. However, if they don't call you back, you have permission to call them again by informing the prospect that they should expect to hear from you soon.
Leaving a voicemail should be a common courtesy if you are serious about doing business; you won't be leaving the prospect wondering who they missed a call from.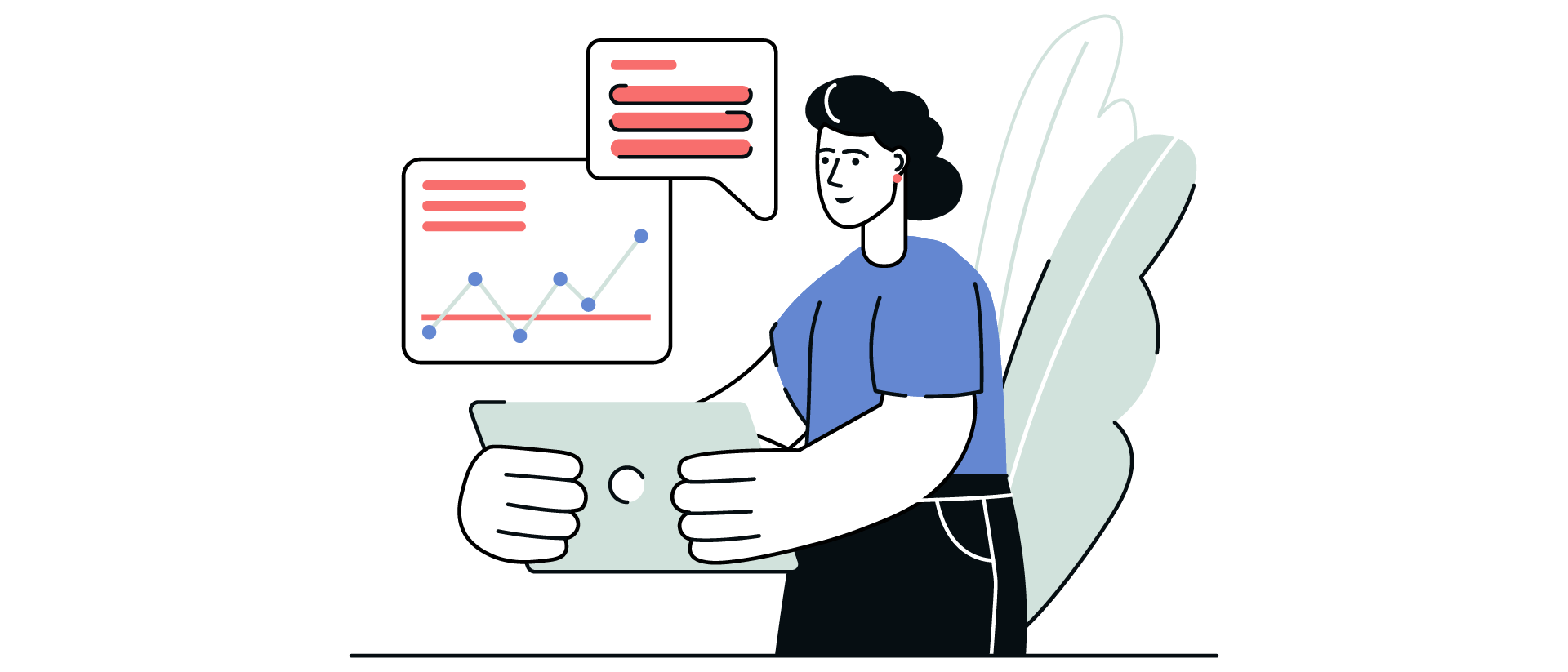 Use automation to streamline your follow-up process.
Follow-up calls can be very time-consuming if you must remember where each prospect is in the sales process and make manual dials. Fortunately, many sales tools today can help you become a more efficient sales rep.
Utilizing sales sequences and calling automation can go a long way to help speed up your go-to-market strategy and build a bigger pipeline faster.
Kixie allows you to automate calling and SMS directly from CRMs such as HubSpot and Pipedrive.
You can also schedule follow-up calls in advance, bulk batching follow-ups to make more efficient use of your day.
Conclusion
By implementing the ideas above, you can be sure that you avoid the cat and mouse game that happens all too often as a sales professional.
Clearly communicating your sales and follow-up process with your prospect prevents you from having to chase the deal. As a result, you are respecting your time and that of the customer.
Remember, the initial engagement is only the beginning of the buyers' journey - follow-up is how you close the deal.
This is a guest post from Matt Jennings, a Sales Professional with over seven years of experience across outbound, full cycle account and business development management, sales management, and sales operations. His sales experience has had him working Document, SaaS and Financial Services vertical markets and booking some of the world's largest companies exceeding multiple billion dollars in turnover. In addition, he has experience selling across APAC, EU, UK and US regions. Matt now heads up Sales Operations at Sales Science and writes sales focused educational content. You can read more at matjen.com.
You might also be interested in...