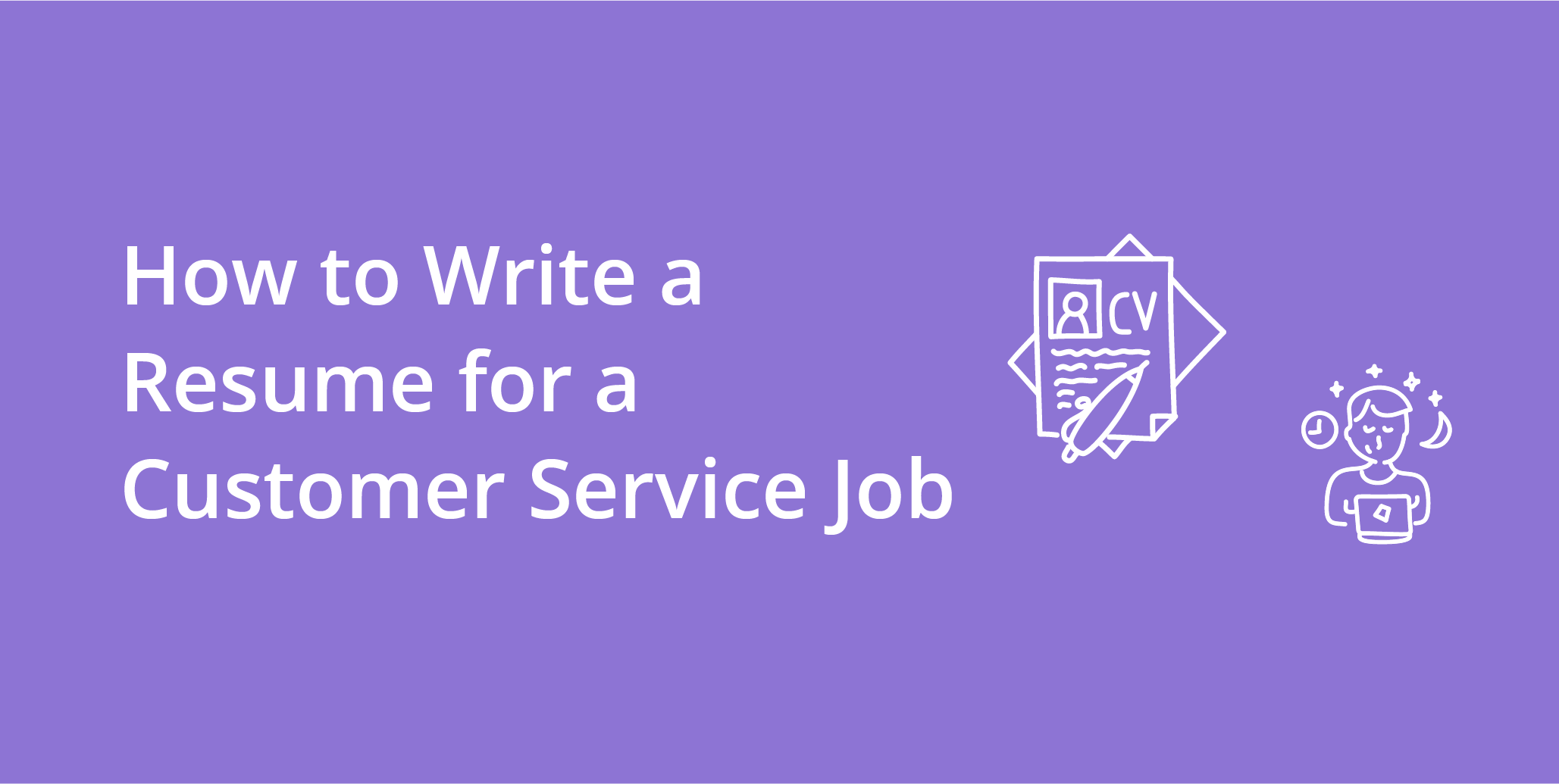 As a customer service representative, you'll provide all manner of solutions to a company's customers. But before you start this important endeavor, you'll need to land the job!
One of the required steps for getting a customer service job is writing a resume or CV that outlines your skills. A resume is a 1-2-page summary of your relevant skills, education, and experience for a position. A CV (curriculum vitae) is a more extended version of a resume that details everything about your educational background.
For customer service positions, a resume is the most common requirement. This guide will outline how to write a resume for a customer service job by following a standard customer service resume template.
What to Include in a Customer Service Resume
Every customer service resume should include:
An executive summary
Contact information
Work experience
Education
Relevant skills
Depending on how much experience you have and the specific job in question, other sections you might want to include are:
Projects you've worked on
Certificates you've earned
Languages you know
Volunteer experience
Let's look at each of these sections in turn.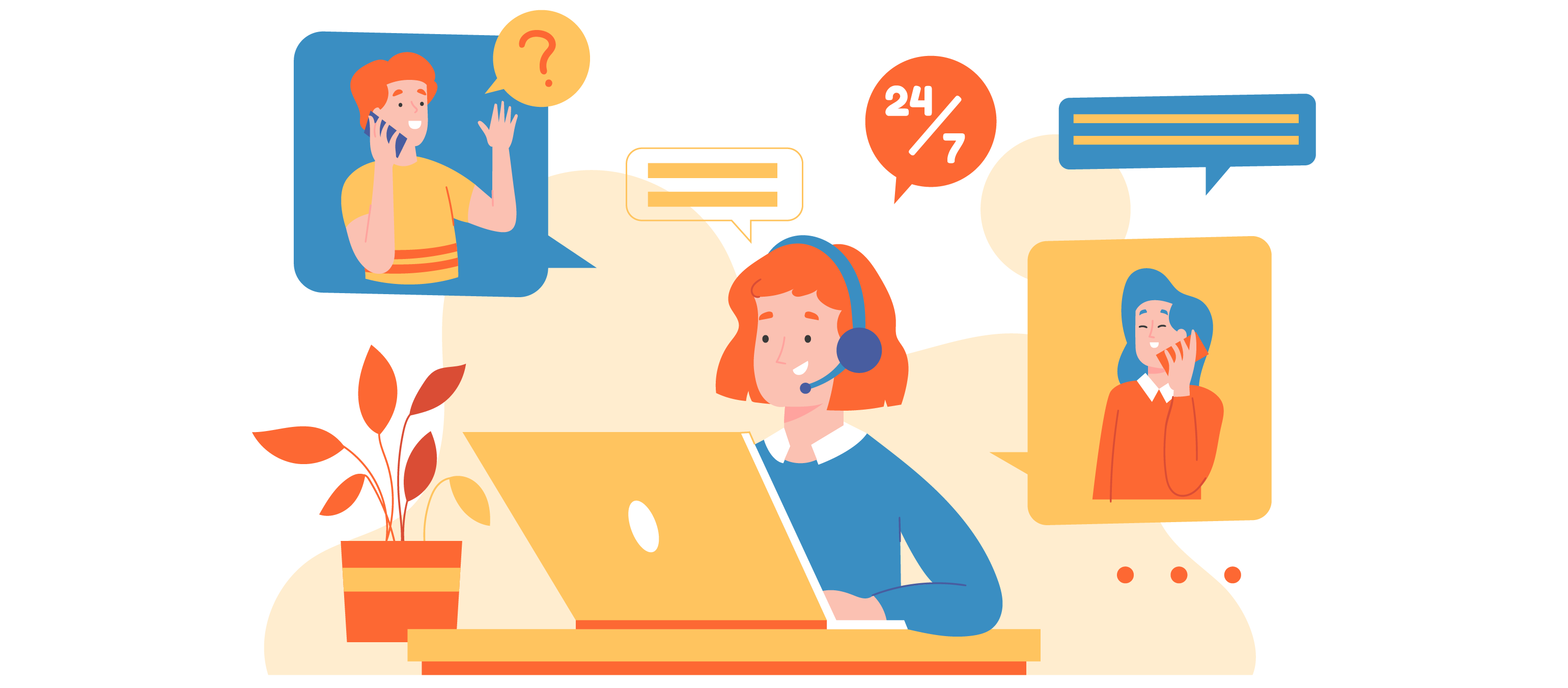 Your Customer Service Resume Executive Summary
Recruiters often only spend a few seconds looking at every resume, so it's best to include an executive summary at the top of your resume that summarizes who you are and why they might want to hire you.
Look at the job post you're applying to and tailor your executive summary to it. If they specify they want someone with experience, for example, put your years of experience front and center in your executive summary. If the job posting, on the other hand, specifies they want someone who is results-oriented, make sure you include highlights of the achievements you've managed in your past work.
An example executive summary for a customer service position could be:
"Diligent customer service representative with 4 years of contact center experience in the insurance industry. Highest monthly CSAT ratings at Alliance Insurance for 9 of the 12 months in 2021. Seeking an inbound call center customer service position in Edmonton where I can continue to provide excellent customer support."
Whenever possible, back up your achievements with hard figures that prove you have the skills to perform the job.
If you have lots of relevant experience, include this in your summary. If you lack real-world experience, include more information on why you want the position and why you will be a good fit for the job.
Your Contact Details
Include your full name, professional title, phone number, and email address. Ensure your email address is professional.
When writing your professional title, it's best to align it with the role you're applying for. For instance, if the company is looking for a customer support representative, your professional title should be customer support representative, too.
Your Work Experience
Each position you list should detail your title, the company name, the dates you worked, and your responsibilities and achievements.
List your achievements in your previous positions that prove you have what it takes. Show how important you were to your previous employer by citing the awards you received and the specific accomplishments you achieved that furthered the business goals.
Like your executive summary, it's best to include measured data that you can back up. "Spoke with customers daily" doesn't tell the recruiter much, whereas "Discussed insurance policies with an average of 125 callers per day" offers more insight into what you did.
Recruiters like resumes that show confidence. Use words like: initiated, formulated, solved, determined, proved, and identified in your summary and work experience. They show you've had an active role in your previous positions and will be an asset to any company.
If you don't have much relevant experience, include the relevant skills from the jobs or school projects you have recently been a part of. Even if you only worked in a bar in the past, for example, you can detail how you dealt cordially with customers, operated technology, and always maintained a friendly demeanor even in a stressful environment.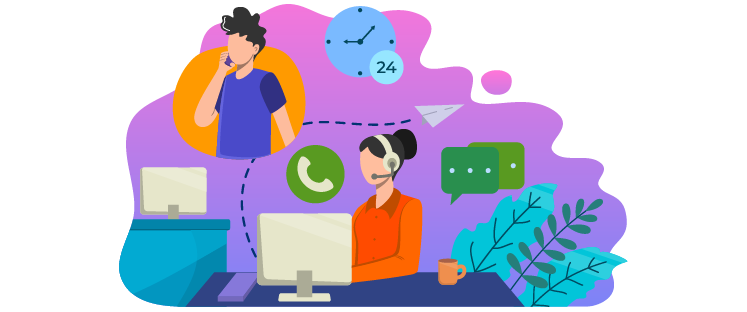 Your Education
Listing your educational achievements is relatively straightforward. Include the degree type and major, university or school name, the years you studied, and the certificates you attained.
For a resume, you typically only include the highest form of education you achieved. Recruiters won't care much about your high school achievements if you already have a degree and 5 years of experience, for instance, so there's no need to get into excruciating detail.
The caveat for this is if you have minimal work experience. In this case, it's worth putting in more details about precisely what you did in your courses. Highlight how you worked well with others and went above and beyond the basic requirements.
Your Skills
Customer service roles require a lot of varied skills, and by listing them on your resume, you make it easier for the recruiter to find and hire you. Only include skills you possess, or you might get caught out when interview time rolls around.
Some of the essential skills to consider listing on your customer service resume include:
Computer skills
Product knowledge
Friendly personality
Conflict resolution
Accuracy
Time management
Mathematics
Team player
Ability to work long hours
Before you list these on your resume, think of examples of where you demonstrated these skills in the past. If a recruiter ever asks you, you'll be ready to back up everything you've written on your resume.
Other Things to Include on Your Resume
In most cases, these sections are all you should add to a customer service resume. But, sometimes, you might want to include something pertinent to the position. Have you received an award or certificate in the past? Do you speak multiple languages? Do you have any interests in your personal life that are relevant to the position or show your tenacity and drive?
That's everything you need for a customer service resume that should make recruiters take notice of your value and shortlist you for the position. Remember to tailor your resume for each job you apply to, and you'll soon be working in the new customer service position of your dreams.
You might also be interested in...