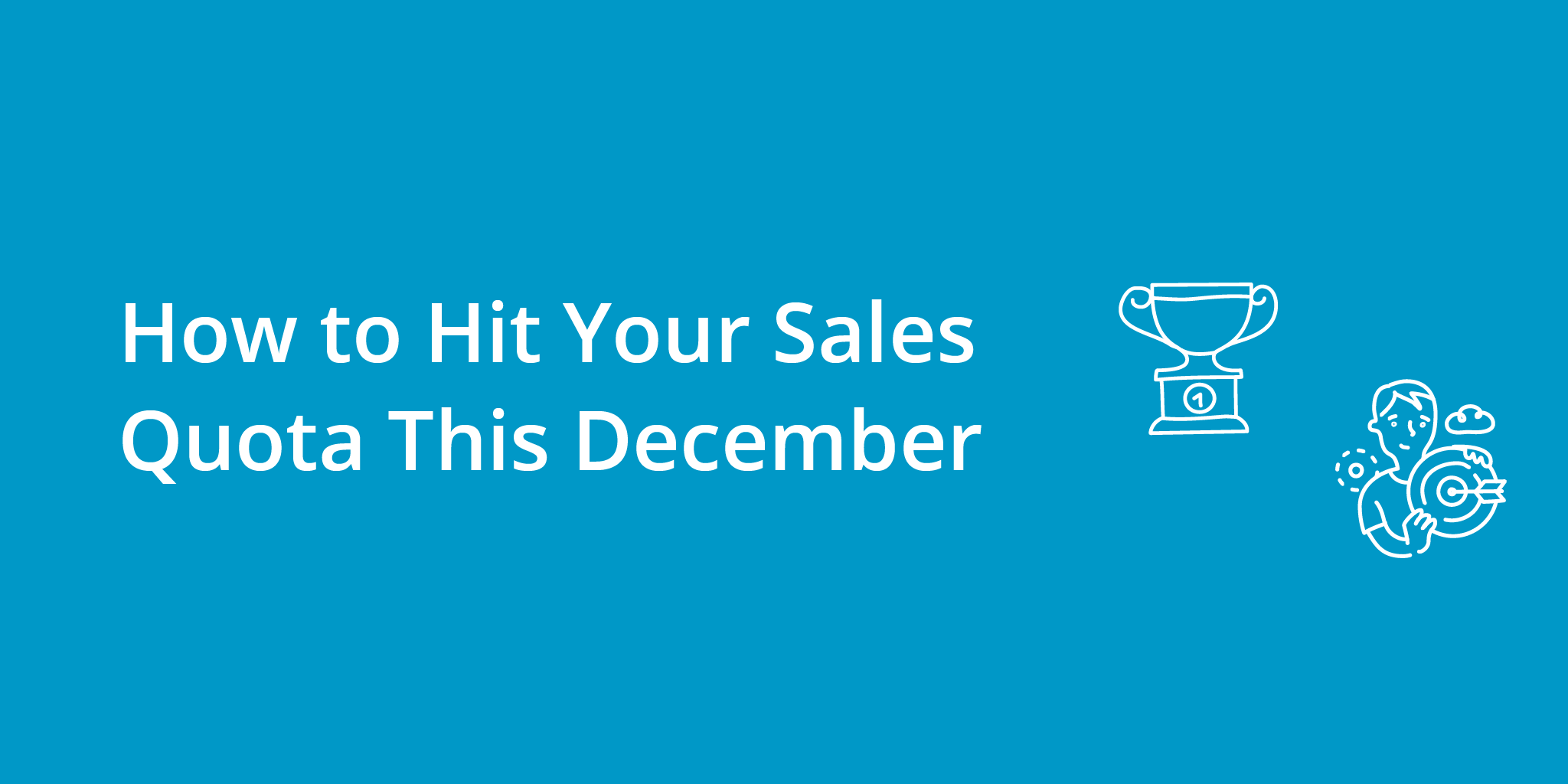 3 Tips to Get Your Teams in Gear this December
The end-of-the-year slump approaches, and many businesses may find themselves scrambling to hit their quarterly or yearly quotas. Nothing ruins the winter holidays like a time crunch, but instead of relaxing and enjoying this wonderful time of year, you may find yourself dealing with common Q4 issues like:
Depleted Budgets
Distracted Staff
Slowing Sales
So how do you deal with these problems and still hit your quotas? Let's look at a few sales team management tips that can boost your bottom line and get you past that dreaded holiday slump.
3 Surefire B2B Sales Tips for the Holidays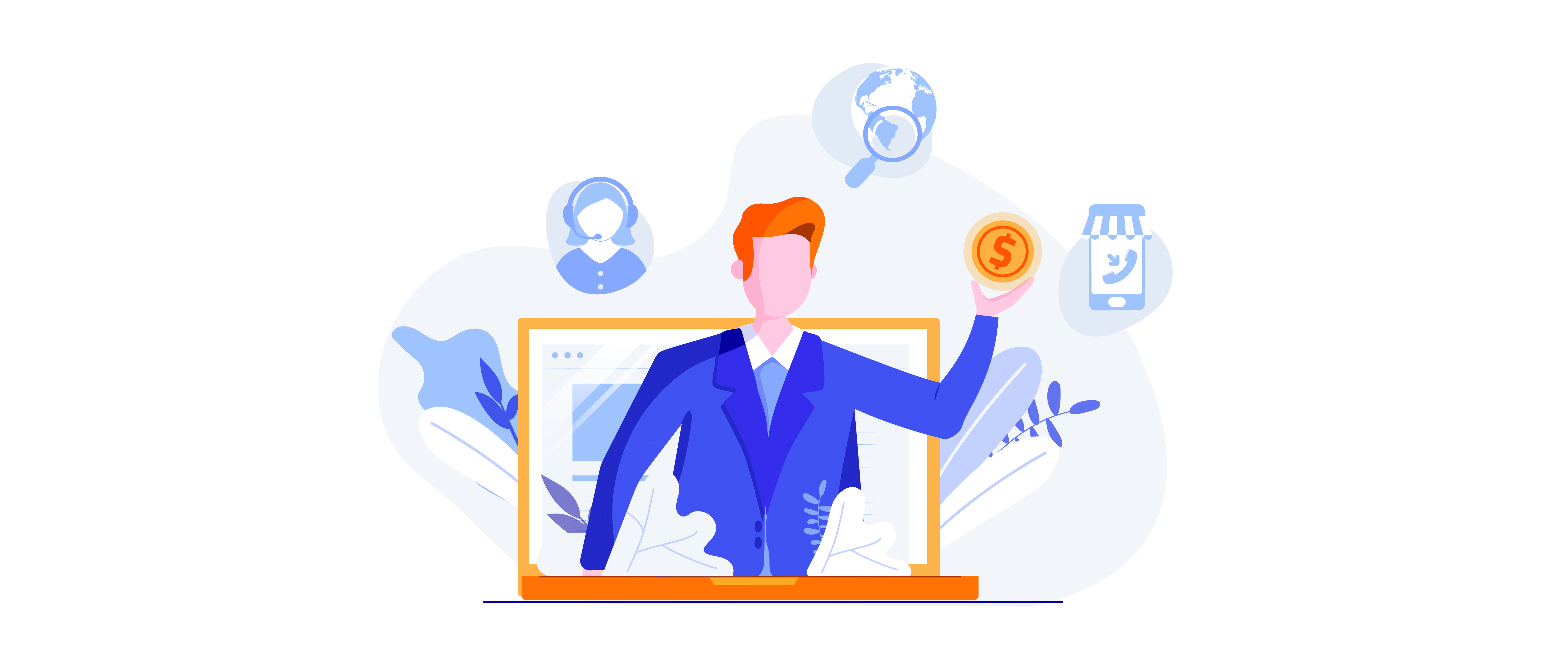 Tip #1: Spark That Competitive Spirit
While the spirit of the holidays may be filling the halls of your business, that sentiment is usually temporary. Competitive spirit, on the other hand, can be stoked year-round and used to fuel your teams toward higher sales volume. First, convene with your management staff and set a sales goal along with commensurate rewards. Then, separate these into tiers so your employees still get a modest prize even if they don't hit the highest objectives.
This strategy still functions perfectly well if your teams work remote, though how and what your teams receive will need to be adjusted slightly. Make sure that any reward-tiers include the ability to have prizes delivered at home, and make sure that the gift cards you provide are for businesses in their local area. Paid time off is one reward that works well regardless of a worker's location status, though that particular prize should be reserved for the higher quota tiers.
Here are some example tiers you can use:
Quota Level 1: For employees that hit the lowest tier, you can provide small rewards like desk toys, snacks, office equipment, and other relatively cost-effective prizes. You could also use a larger prize for this tier in a raffle and give employees who reach this level a ticket. This helps you save money on rewards while giving your staff a more significant motivator.
Quota Level 2: For those who reach quota level 2, rewards will need to increase in value. This means prizes like gift cards to local businesses and restaurants, gas cards, and tech like affordable tablets or speakers. You can also go the raffle route for this tier, but you'd really have to up the value of the prize to ensure it still functions as a motivator. This means something equal or higher in value to what you would find in quota level 3.
Quota Level 3: The sales volume you set for quota level 3 should be significantly high, making the R.O.I. for any employee able to reach it well worth the cost. For achieving such a large amount of sales, your reps should be rewarded with travel vouchers, more expensive pieces of tech like laptops or TVs, and paid time off. Because this quota should be relatively lofty, doing a raffle at this level isn't recommended. Any staff member who reaches this level should be rewarded appropriately. You'll also get the added benefit of them showing off their prize to coworkers, adding more gas to the competitive fire.
Tip #2: Offer As Much Support as Possible
Likely, you aren't the only one feeling the pressure of the holidays, and this time of year is when your team will need all the support you can provide. Take a day or two to observe your staff working, asking questions about what pain points they are experiencing during the day and brainstorming solutions that can help them overcome these stumbling blocks. Small gestures like providing free coffee and snacks to show appreciation go a long way; it can also give them the fuel they need to get a couple more sales or make those last few calls.
This would also be a great time to look at your team's strengths and weaknesses and take the opportunity to mentor some of your more promising employees. For example, you may have a few sales reps that struggle with certain aspects of the job like sticking to a script, following up with leads, or engaging in active listening. Approach these employees and give them a bit of coaching, but make sure to do so with tact. Everyone is stressed, and your staff likely wants to hit those quotas just as much as you do. Try to sandwich criticism in between praise, complimenting your salespeople on their successes while offering constructive criticism about any setbacks they may face.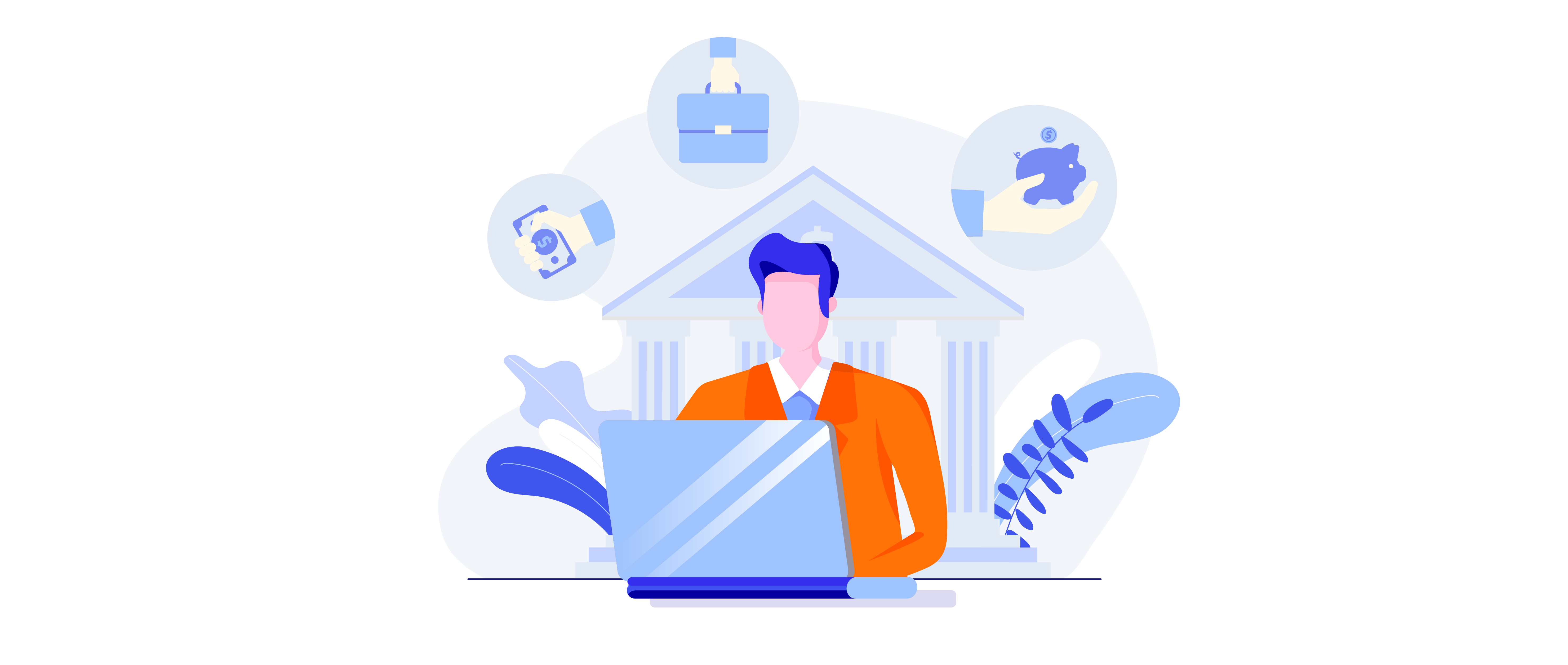 Tip #3: Provide Your Team with the Tools They Need
Sometimes it isn't enough to solely provide verbal support; to avoid that dreaded holiday slump, it may be time to upgrade your team's available tools. It can be difficult to budget for big equipment changes like new computers or phone systems, but there are more affordable ways to increase your employees' productivity. One cost-effective way to do this is with sales automation tools.
During your team assessment, where you looked at their strengths and weaknesses, you likely noticed some issues regarding their calling and outreach protocols. Common problems include mistakes while recording voicemails, difficulty getting through to leads, and wasted time in between calls. So how do you solve these?
Mistakes While Recording Voicemails: Getting a customer's voicemail can be frustrating, as most sales reps prefer an active call that leads to an immediate sale. Because of this, they may flub a few lines when leaving a message in a customer's inbox, making the entire call a loss. One tool that can help remedy this is voicemail drop software. With voicemail drop, your sales rep can simply press a button and leave a perfectly recorded message in a potential customer's inbox. A good voicemail drop tool will also allow the rep to move on to the next call while the message records, saving even more time.
Difficulty Getting Through to Leads: Every rep wants to reach their leads when they call, but the reality is, getting a connection can be a struggle. Part of this is the lack of trust consumers have for certain phone numbers, primarily out-of-state area codes and 1-800 numbers.Your call may be filtered out or ignored even if you are a legitimate business trying to provide a quality product or service. The way to avoid this is with local presence dialing. With local presence dialing, you can use authoritative local area codes to establish trust with a consumer. This tool gives your reps the opportunity they need to make a sale and reach those holiday quotas.
Wasted time in Between Calls: We've all heard the adage "time is money," which is very true regarding outbound sales. Sifting through leads and dialing numbers can be time-consuming, and even a loss of 15-20 seconds per call adds up over the course of a day. The way to avoid this is with a sales dialer, which can compile and automatically dial leads for your rep. This allows them to focus on the call itself and achieve a much higher volume of active connections throughout the workday.
Where Can I Get The Best Sales Automation Tools?
Statistics show time and time again that sales automation tools are one of the most effective ways to increase conversions; the best way to get all of these programs in one easy-to-use suite is with Kixie. Kixie has everything you need to overcome that holiday sales slump, providing your team with invaluable tools like:
As a special offer for the holidays, Kixie is offering their entire solution package for one week completely free; you don't even need to enter a credit card. So don't let a bad Q4 ruin a good year; start your free trial today!
You might also be interested in...