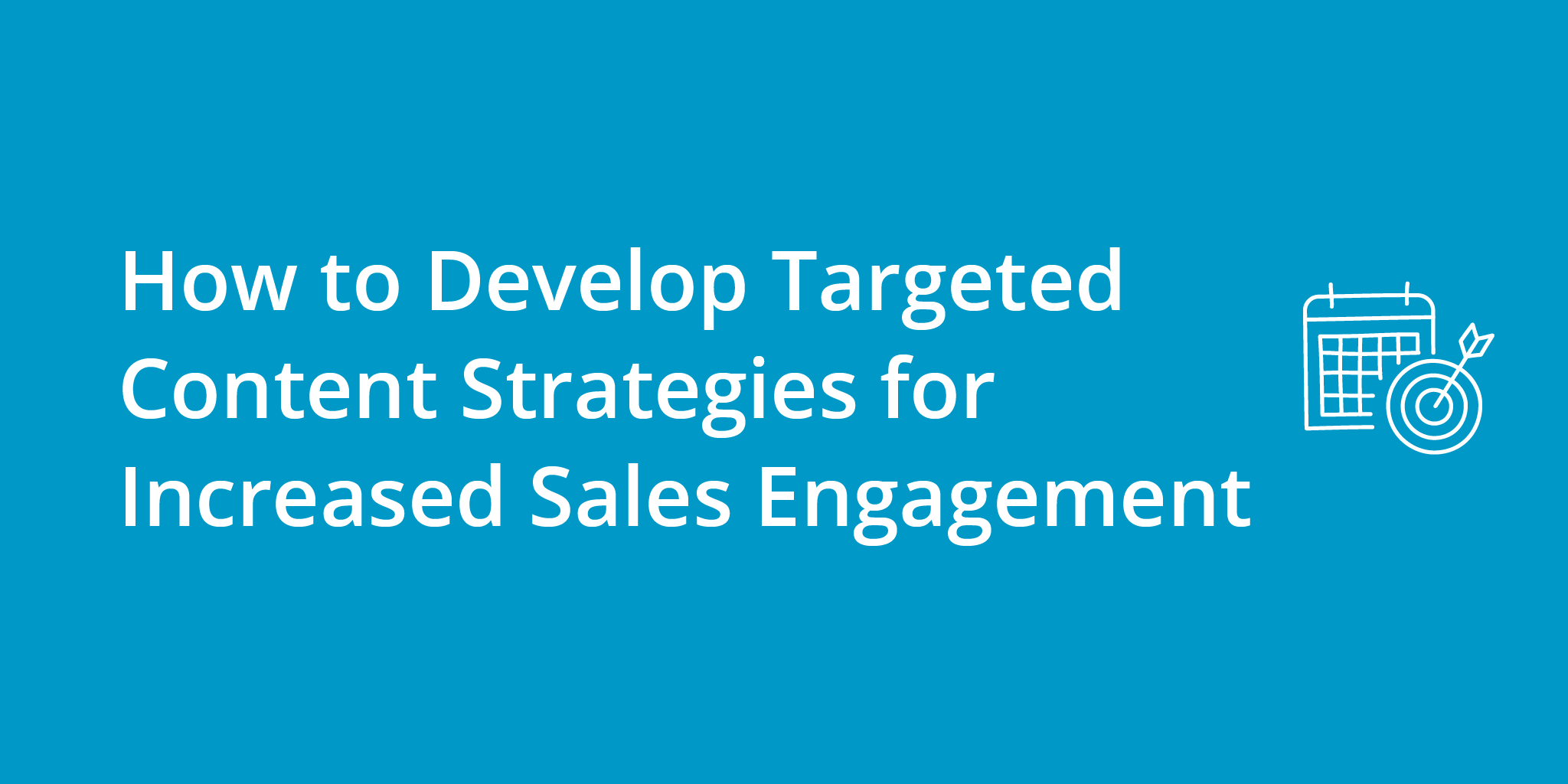 According to Ahrefs, 67% of marketers reported that a content marketing strategy generated substantial leads and an increased demand. That number has steadily risen over the years, increasing by 7% between 2021 and 2022. At this point, failing to develop targeted content strategies can actively lose your company money. If you want to increase sales engagement and improve your conversion rates, content remains king. Let's look at the content channels you can utilize, where they fall in the sales funnel, and some tips to increase your sales engagement.
Content Channels You Can Use to Increase B2B Sales Engagement
Content works best when it's placed near the top and middle of the funnel, creating awareness and interest in your product or service while helping consumers decide to engage further. As we move out of the holiday sales slump, now is the perfect time to create content to bring in new consumers. Here are a few channels you can utilize to maximize your content strategy's effectiveness.
Social Media
Sales Funnel Section: Awareness
Crafting content for various social media channels is a great way to build awareness for your brand, allowing you to engage directly with potential buyers and spread information about your products through shares and likes. You can use social media to facilitate specific content types like blogs and videos or use it to promote your webinars and events. Social media also allows you to get a feel for your customers' pain points, letting you address these points with future products or services. All of this can help you optimize other parts of your engagement strategy, especially your SMS messaging campaigns. Additionally, make sure you create a perfect profile picture for each of your social media channels. This will help you to stand out from the competition and attract more followers.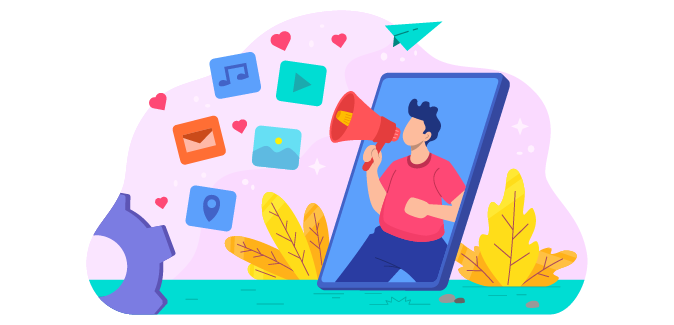 Blogs
Sales Funnel Section: Awareness
Another great way to build awareness is with a blog. Blogs let you address specific topics relating to your industry or products, publish how-to guides, and keep your customers up-to-date on what you currently offer. When used alongside dutiful SEO research coupled with optimized hosting, blogs can help your website rank higher in essential search engines like Google. High-ranking blogs serve as an effective form of organic advertising; while the first results on Google will carry the "ad" designation (which can be an eyesore) organic search results will rank based on their ability to match search intent.
Whitepapers
Sales Funnel Section: Interest
Think of whitepapers like a more in-depth blog or guide on a specific topic designed for customers further down the sales funnel. Consumers who are reading your white papers are already aware of your product or service but are looking for content that dives more deeply into related subjects. Whitepapers offer value through extensive research, often providing statistics and survey data that reinforce any claims your company makes. This creates the authority necessary to convince a consumer your product is worthwhile, dramatically increasing their engagement and likelihood of conversion.
Case Studies
Sales funnel section: Decision
Case studies will take the information about your products or services and show them in action. Customers who are willing to read case studies likely have a strong interest in your company and want to see your products' real-world applications. You'll display prominent clients you've worked with, reviews from satisfied customers, and show the actionable benefits of utilizing your services. The key here is to show results: highlight your previous customers' pain points and clearly show how your products or services resolved those pain points.
4 Highly Effective Sales Engagement Tips
Tip #1: Identify Your Key Audience
It is a waste of energy to try to market your products or services to all businesses, and identifying your key audience can not only increase sales, but save time and money. Marketing budgets are limited and trying to make everyone happy often leads to failure. Instead, conduct market research by looking at your existing client base and determine the commonalities these consumers share. For example, if you sell fitness products, the businesses you work with are likely to be active, health-conscious, and goal-oriented. Knowing this will help you decide what content will function most efficiently in converting these potential consumers to loyal customers.
Tip #2: Decide What Content Best Fits Their Needs
Once you've identified your key demographic, you'll want to create a content strategy that best engages them specifically. For instance, If you are trying to establish a foothold in a market with significant competition, it's best to focus on content that creates awareness. High-quality blog posts containing verified information, well-edited videos, and active social media presence can give your company a powerful edge. If you are working in a more niche market where a consumer is likely looking to verify your product is the best in its class, you may want to focus more on detailed content like whitepapers or case studies. Whatever you choose, consider the needs of the customer every step of the way.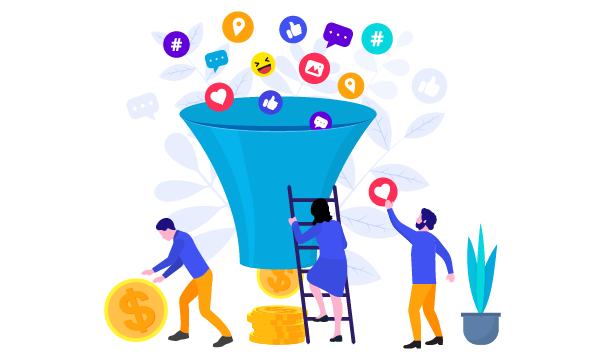 Tip #3: Conduct Keyword Research and Match Search Intent
SEO has changed dramatically over the years, with updates to Google's search algorithm eliminating the need for cheap strategies like keyword stuffing. That being said, keywords and keyphrases can still play an essential role in helping your content rank. The most important thing to remember with SEO is to match the search intent of your consumers. If you use a keyword or question with a high search volume, ensure you are answering that question in your content correctly and in a way that maintains interest. There's no point in integrating a link to your product if the paragraph containing that link is rife with incorrect information, grammatical mistakes, or unengaging content.
Tip #4: Provide Your Team With Sales Engagement Tools
Your sales representatives will want to follow up on the leads you develop with content; unfortunately, this process can be incredibly time-consuming and tedious. Tools like sales dialers, which can optimize the lead compiling and connection process, and voicemail drop, which can avoid errors when recording sales messages, are invaluable programs to provide to your employees.
The best way to get these tools, and dozens of other features, is with a full-suite platform like Kixie. With Kixie, your sales team can save hours of repetitive actions and focus on creating active conversations and valuable conversions. To help kick off the new year and increase sales volumes, Kixie is offering a one-week free trial of their service; you don't even need a credit card. If you want to utilize the leads that content yields, don't wait; start your free trial today!
You might also be interested in...