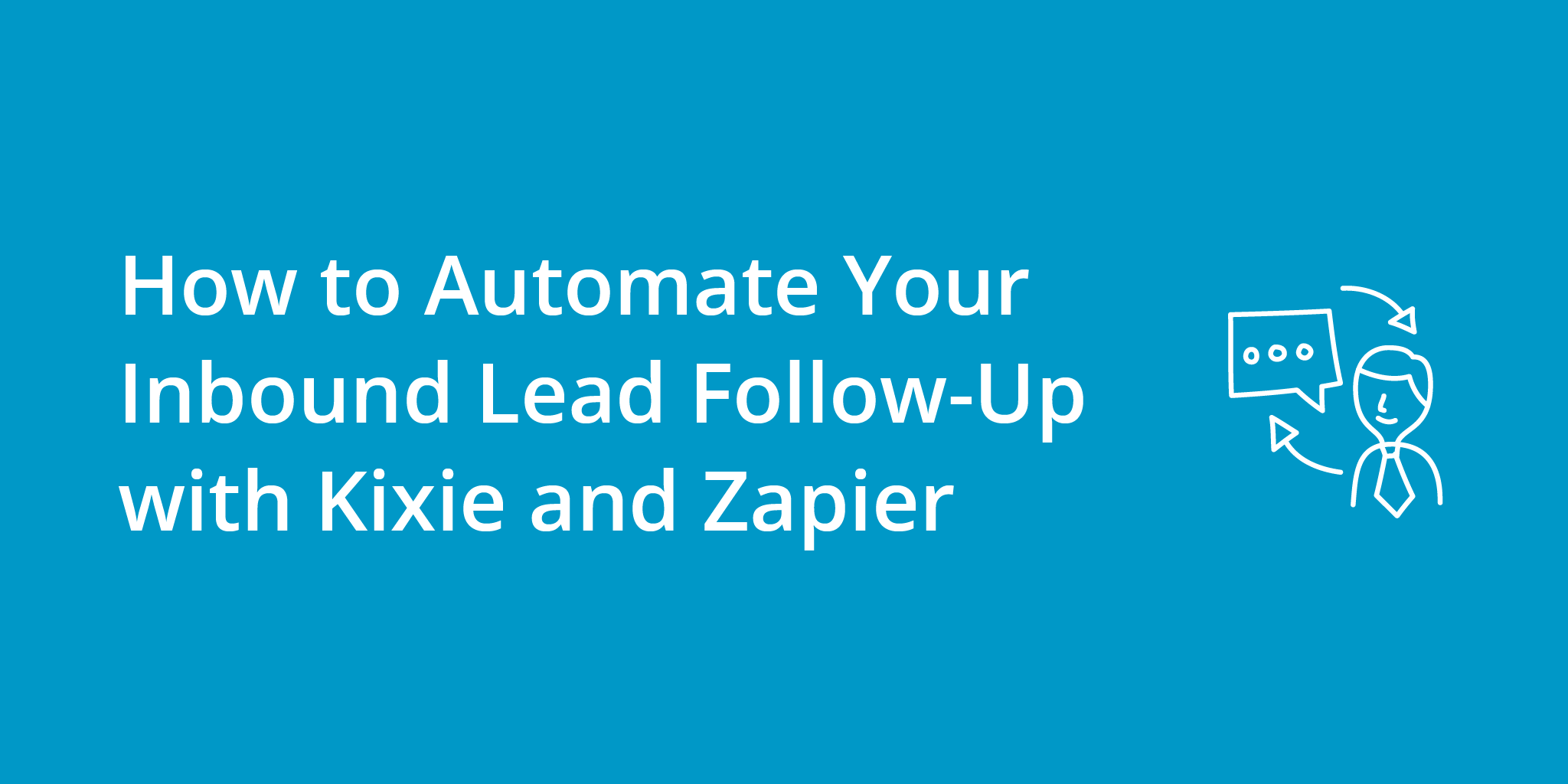 Once you have a high-performing inbound lead funnel from an online form, it feels like you're on top of the world! But how do you get those leads to convert into real customers (and revenue)? Managing inbound leads through to a closed-won deal can feel like trying to corral kittens. 
Luckily, there are software platforms out there that automate the follow-up process and make it easier for your sales reps to close the deal. Enter: Zapier's online form integration with Kixie PowerCall and Team SMS. With this dynamic duo, you can push online form submission leads to your dialer system so that your reps can follow-up via phone and text within minutes. 
In this article, we'll give you a step-by-step recipe for creating a business process automation for this inbound lead follow-up. Let's dive in!
![lead follow up strategy](/assets/img/uploads/articles/lead follow up strategy and tools.png)
Step 1: Use Zapier Integration with Any Online Form
First things first, make sure you've got an account with Zapier. This tool will bridge the gap between your online form and Kixie's PowerList. Picture it as the magical conveyor belt ferrying those leads to where they need to go.
In this example, we'll use Jotform as our online form capture tool. However, you can use any form tool that integrates with Zapier.
Create a new Zap, and set the Trigger as a New Submission in your form tool; in this example, we'll choose "New Submission in Jotform."
Step 2: Collecting Data from Your Form
When a prospective client or customer fills out your online form, you don't just want their name and email, right? You're after those golden nuggets: their thoughts, questions, and perhaps even the reason they reached out to your company to begin with. Ensure your form captures both the basics *and* those open-ended questions to get a full picture of your lead.
Step 3: Mapping Collected Data to PowerList Fields
You've got the data, now let's make it shine! With Zapier, you can directly map the information from your form to specific fields in Kixie's PowerList tool. With a PowerList setup, your agents can call up to 10 leads at a time to maximize your connection rate. Or, they can power dial down the list one by one. 
Within Zapier, you'll want to add an Action step to your Zap. Choose "Add to Powerlist in Kixie" in order to send your form data to the Kixie dialer. This way, your reps can see any applicable information (ie, name, company, the reason for the inquiry, etc.) in the dialer when they place a follow-up call.
Plus, if you would like to include additional data, such as where the lead came from or if they're already using a CRM system, you can map this extra information and have it on hand when you need it.
Step 4: Using the "Next Call Refresher" Field
We've all been there: You're about to jump on a call, and you can't remember the finer details about the lead. With Kixie's "next call refresher" field, leave yourself or your teammates notes to ensure your next call is more personal and informed. Plus, you can always click on the CRM link in the dialer to pull up the contact's record directly in your CRM.
Now, when you're about to make that follow-up call, every bit of relevant information is right there on your screen. It's like having a cheat sheet, but way cooler.
Step 5: Unleash the Power of Multichannel Outreach
The cherry on top of your lead follow-up strategy? Team SMS. This shared inbox feature ensures that everyone on your team can send a follow-up text message, plus view and reply to any lead responses. You can easily access Team SMS within the Kixie dialer, encouraging your sales agents to follow up using an omnichannel approach.
In Conclusion
By following these steps, you're now equipped to supercharge your inbound lead management. We hope this setup guide helps you create more workflow automation in your business, refine your strategy, and ensure no lead gets left behind. Grab a free trial of Kixie to help you complete this Zap setup. Now, go out there and nurture those leads into shape!
You might also be interested in...