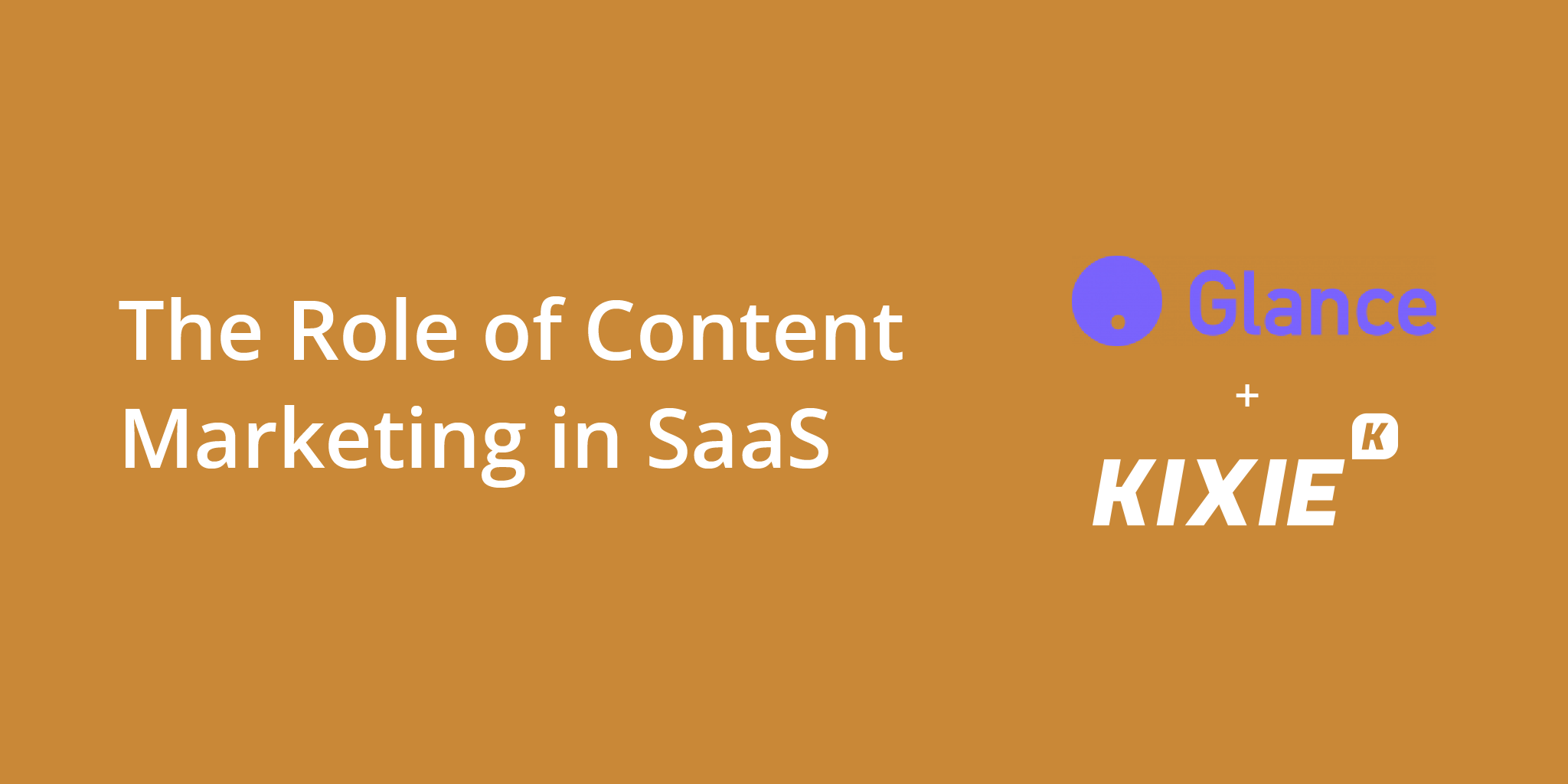 Content marketing is most often associated with creating valuable resources for top-of-funnel leads, or people who are interested in your product but know very little about your company in particular. However, as Kixie's Content Marketing Manager Jasper Benson-Sulzer explains in an interview with Glance HQ, that's just the beginning when it comes to content marketing.
Here's a highlight from the conversation:
Roy: How do you see content marketing helping SaaS acquisition efforts?
Jasper: Content really touches every part of the customer-facing journey. We've got content on review sites like G2 and Capterra, informing what our current feature offerings are and engaging with customers on those platforms. We keep an active presence on social media, on LinkedIn in particular as well as Twitter and Facebook, with some plans to expand to other social networks as well. Every stage of the funnel is covered by content marketing, from top-of-funnel to sales enablement…and at the last stage of the funnel, we have a very comprehensive support center.
Watch the full interview below.
You might also be interested in...