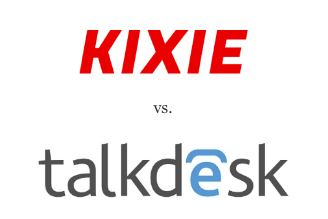 vs.

Even with the rise in email and messaging application when push comes to shove almost all business relies on phone calls. The difficulty with phone calls though is tracking that information, unlike communication via messaging or email, phone calls are difficult to push directly into the CRM. Toutapp reported that 71% of sales reps claim they are spending too much time on data entry. We have now reached an impasse, management needs sales data, but reps are bogged down by entering it in.
How does somebody track this call data to ensure that their sales team is reaching out to leads correctly? Well with the rise of phone systems that allow you to track call data directly into the CRM it has never been easier. The rise has in fact lead to competitors, and today we are going to run through a comparison Kixie and TalkDesk, two products that integrate call data directly inside of CRM solutions. Both of these companies provide you with the ability to make calls via voice-over IP, integrate call data directly into your CRM, and record all of your inbound and outbound calls. What we will delve further into today is what makes each system unique, and right for you.
First we will review some of the benefits of Kixie's system. One of best advantages of Kixie is the fact that it is a business enterprise phone solution. The same call quality and reliability you would expect from a RingCentral or 8×8 is standard in Kixie's phone integration. This phone service, along with the expected integration, comes setup right out of the box. Once you install everything and enter in your CRM information Kixie is ready to start working. Any configurations you need to make, Kixie will connect you with an expert who will set everything up using their intimate knowledge of telephony.
Kixie also provides a dialing solution that allows you to make calls while you are anywhere across the web. Whether you are running through your CRM, researching for a proposal, or just doing some old-fashioned web surfing Kixie will be there with you allowing you to make or receive a call with ease. Lastly Kixie goes above and beyond your standard call logging with it's PowerCall. The PowerCall presents you with an enhanced caller ID that will pull information directly from your CRM. What makes the PowerCall more than just an enhanced caller ID is the ability to log notes and schedule future activities directly inside of your CRM. This takes the phone system from reactive to proactive.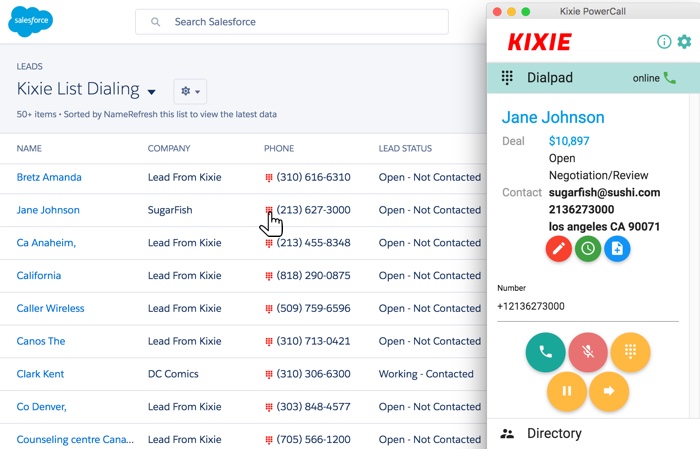 Now let's chat about TalkDesk. The TalkDesk dialer is an incredibly customizable platform, which allows you to easily add new users, create call groups, and configure advanced call routing functions all on your own. Additionally you can customize the logic of how your data pushes to the CRM. This doesn't have the same out-of-the-box appeal as Kixie, but allows you to be in charge of your team and their integration rules.
The TalkDesk outbound dialer is unique in that it lives in a specific website. Whether it is inside of TalkDesk's website, or it is directly inside of your CRM (only available on CTI compatible CRMs). This can be useful for productivity as you are able to see all of the information provided inside of the systems while you are calling, but doesn't allow you to navigate across the web as easily while still making and receiving calls.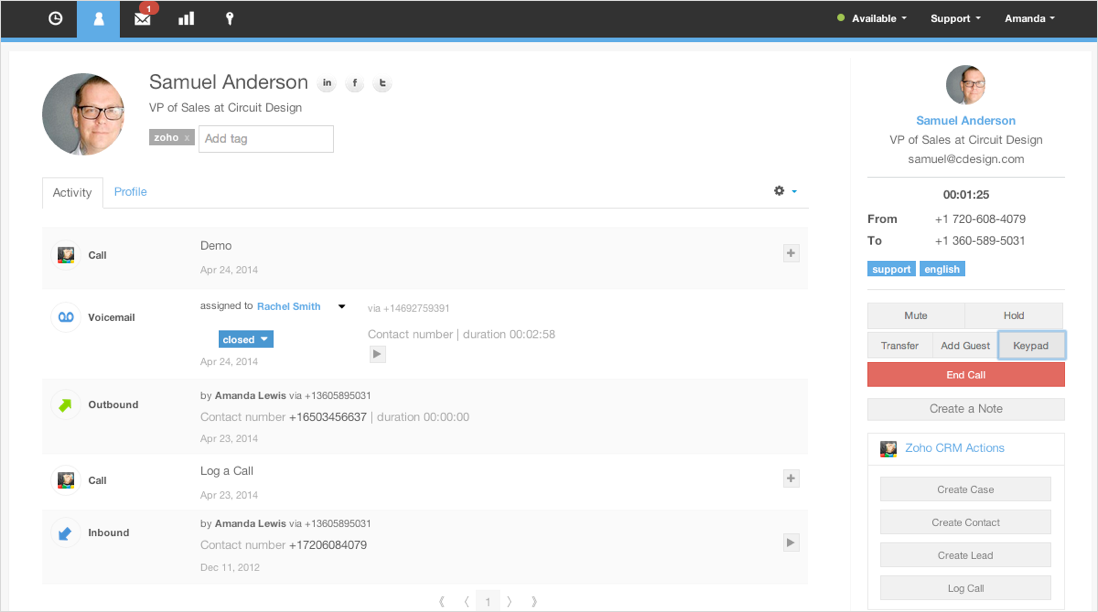 Both Kixie and Talkdesk provide a ton of valuable integration tools to improve your sales team and alleviate the data entry slog. Now it's up for you to decide whether you want the expertise and CRM enhanced functionality of Kixie or the Customization of TalkDesk. If you'd like to discuss this further please feel free to call us at
424-800-3332 or email us at hello@kixie.com
You might also be interested in...