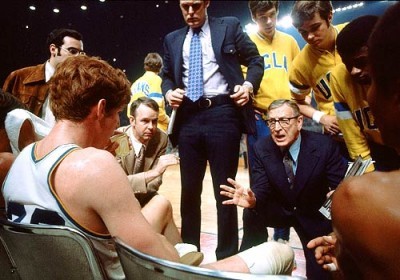 4 tips for sales game tape review
If you are a sports fan or married to one or maybe even just friends with one, you've heard the phrase "We've got to watch the tape and make some adjustments". This is especially popular for team sports with individual match-ups like football and basketball. Coaches and players watch game-film with the sole purpose of getting better by identifying their own strengths and weaknesses as well as their opponents. It's a very handy tool. Fortunately sales teams can use call recordings to hone their craft. Here is a plan for sales managers to help take their team to the next level and start reviewing game tape.
1. Record your calls
The first step to reviewing game tape is, of course, having game tape. I know. I know. This sounds like common sense but there are many sales orgs that are not even getting to the call recording stage.
2. Store your recordings in your CRM
This step is important because it will help you prioritize listening. There is certainly not enough time in the day to listen to every recording by every team member. Especially not with all of the other things you need to do as a sales manager. Storing the call recording in your CRM gives you the advantage of having the recording paired with the deal size, the deal owner, and all of the many other activities that lead up to that point.
3. Each week listen to your biggest wins and your biggest losses
You have to look at both your strengths and your weaknesses to get better. Write down what worked in the wins and what went wrong in the losses and share this information objectively with the team. If possible create clips for similar situations so your team members can hear the "bad play" and followed up quickly with the "winning play". It may be a little painful for the "bad play" team member so it is important to re-iterate that these are coaching moments.
4. Each week listen to the longest call for each of your team members
Listening to ALL of your team members will help you find hidden gold. It's easy to focus only on your best contributor with the highest revenues every month but there are definitely some worthwhile tactics from your other team members which are better to surface earlier rather than later. This will also help you catch trends that you either want to promote or squash before you get in trouble. These are four easy steps to start reviewing call recordings and get your sales team ready to tackle their next big week, month or quarter. I'd love to hear your comments. Sign up for a free trial of Kixie and be a sales all-star today!
You might also be interested in...