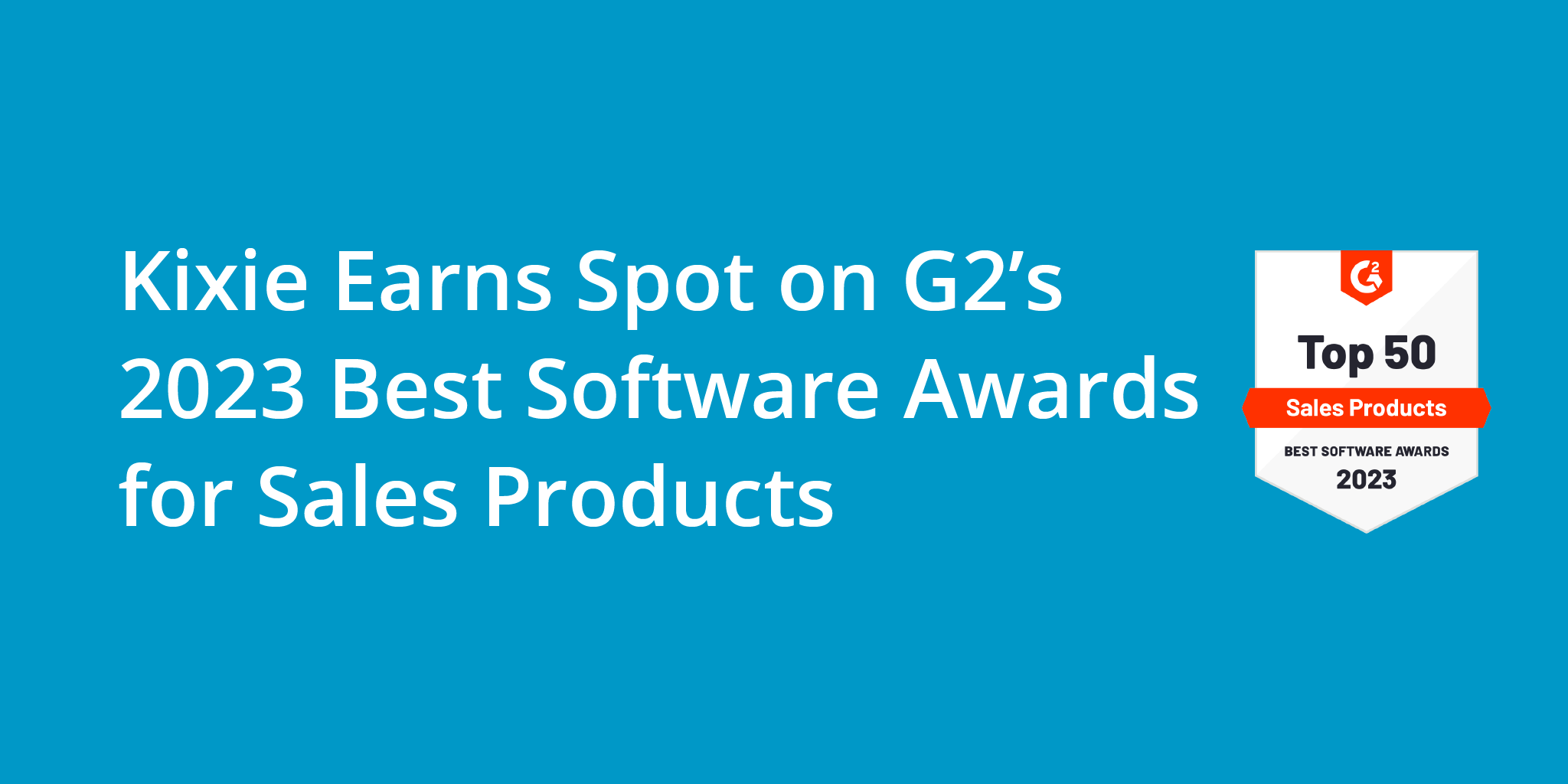 Kixie, a sales engagement platform that boosts sales team performance with ultra-reliable, easily automated calling and texting for Hubspot, Salesforce, Pipedrive and other leading CRMs, has been named in G2's 2023 Best Software Awards, placing #26 on the Top 50 Sales Products list. As the world's largest and most trusted software marketplace, G2 is visited by 80 million software buyers each year. Its annual Best Software Awards rank the world's best software companies and products based on authentic, timely reviews from real users.
This is Kixie's 2nd time receiving a G2's Best Software Award recognition, earning its place this year thanks to a commitment to customer service; providing free, custom solution engineering services to all customers; and a genuine desire to see their clients win big.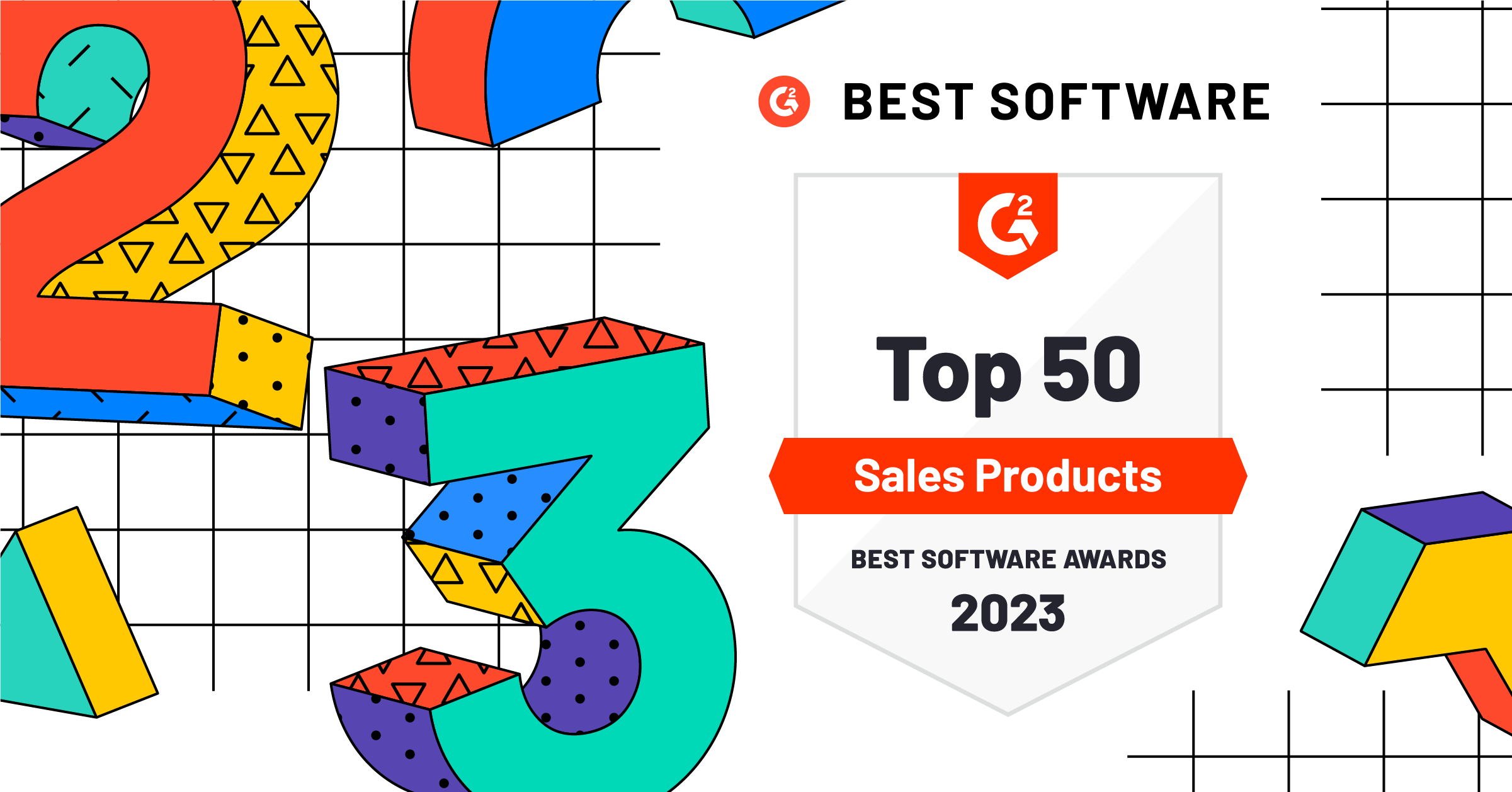 "While G2 publishes the Best Software Awards each year, they're really awards from customers," said Sara Rossio, Chief Product Officer at G2. "Representing a vote of confidence from real software users, these awards also spotlight those that have risen to the top among thousands of companies. With 2 million+ verified software reviews, the most in a single destination, our marketplace features more than 145,000 products and services across 2,100 different categories. Congratulations to all those named, as buyers will continue to lean on these awards as a trusted source to inform their software decisions in the year ahead."
The top 100 companies are ranked based on a combination of Satisfaction and Market Presence scores for each vendor, and the top 100 products are ranked based on reviews across all categories they are a part of. To be recognized as a Best Software Award winner, a software company or product must receive at least 50 approved and published reviews during the 2022 calendar year. Scores reflect only data from reviews submitted during this evaluation period.
To learn more, view G2's 2023 Best Software Awards and read more about G2's methodology.
About G2
G2 is the world's largest and most trusted software marketplace. More than 80 million people annually — including employees at all Fortune 500 companies — use G2 to make smarter software decisions based on authentic peer reviews. Thousands of software and services companies of all sizes partner with G2 to build their reputation, manage their software spend, and grow their business — including Salesforce, HubSpot, Zoom, and Adobe. To learn more about where you go for software, visit www.g2.com and follow us on Twitter and LinkedIn.
About Kixie
Kixie is a world-class Contact Center platform designed to help sales teams, anywhere, prosper. Kixie revolutionizes how salespeople engage with prospects, making it automatic and natural. With tools like automated lead caller and automated event-based SMS, Kixie engages leads when they are engaged. Plus, Kixie saves agents hours each day with smart tools like the PowerCall multi-line autodialer, voicemail drop, local presence dialing, dashboard analytics & reporting, and more.
You might also be interested in...