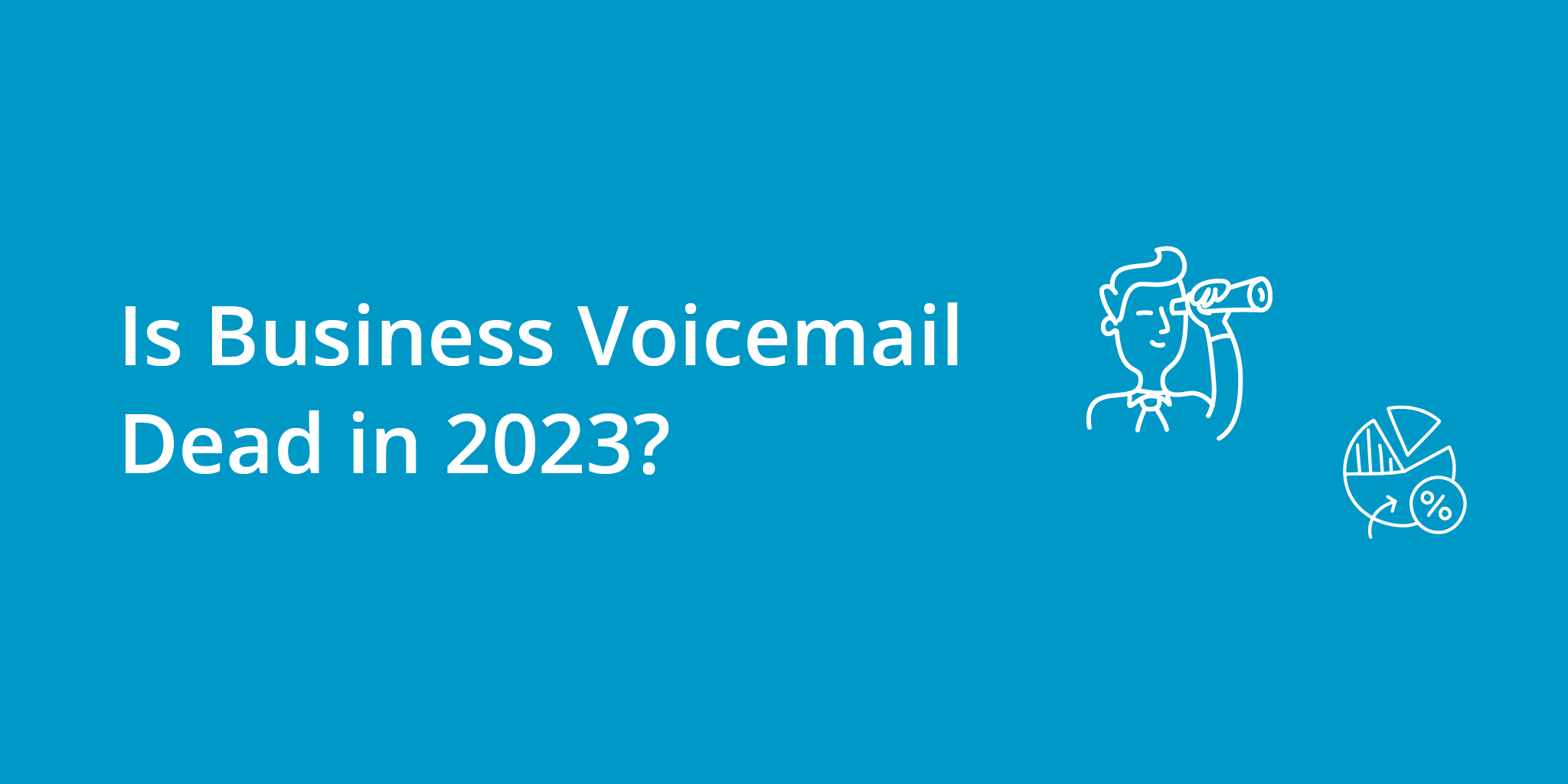 With 75% of millennials avoiding phone calls whenever possible, business voicemail remains one of the most essential elements of an effective sales strategy. Unfortunately, traditional outbound sales methods continue to become less effective every year; to stay ahead of the curve, outbound sales teams must adjust their techniques and adapt to modern consumer tastes.
Younger consumers prefer content minimalism, often responding more frequently to short and efficient sales messages they can consume at their leisure. That's the advantage of voicemail drop software; it delivers your script in an easily digestible package, free of any possible human error. As a result, these services dramatically raise conversion rates, boosting overall sales and saving your sales team valuable time.
What is Voicemail Drop Software?
Voicemail drop software reduces wasted time by utilizing pre-recorded messages, allowing you to "drop" a voicemail script into a customer's inbox while your sales rep moves on to their next call. This accelerated process reduces your labor costs while increasing the volume of your customer outreach, making it a vital piece of technology for any business that wants to increase profits.
Voicemail drop software will:
Save your outbound sales team time on their cold-calls
Boost morale by reducing unnecessary repetition
Allow you to deliver a perfect sales message every time
Let your team focus on their active customer interactions
This software helps replace the archaic cold-calling technique many sales forces are familiar with, which can soak up the work day and degrade the effectiveness of your sales team. With 80% of sales calls ending up going to voicemail, your staff is losing valuable time by manually recording each voicemail over and over. With voicemail drop, your reps can move on to the next call while your message is still recording, raising your overall call volume and exponentially growing your sales numbers.
How Does Voicemail Drop Software Work?
Voicemail drop software allows reps to leave a pre-recorded voicemail at the touch of a button, activating whenever a contact doesn't pick up their phone. By leaving voicemail message scripts directly in potential clients' inboxes, these systems allow your sales rep to move on to the next customer while the message is still recording. No need to risk someone stumbling during a script read; with voicemail drop software, you can ensure that each message left in a customer's inbox will be 100% error-free.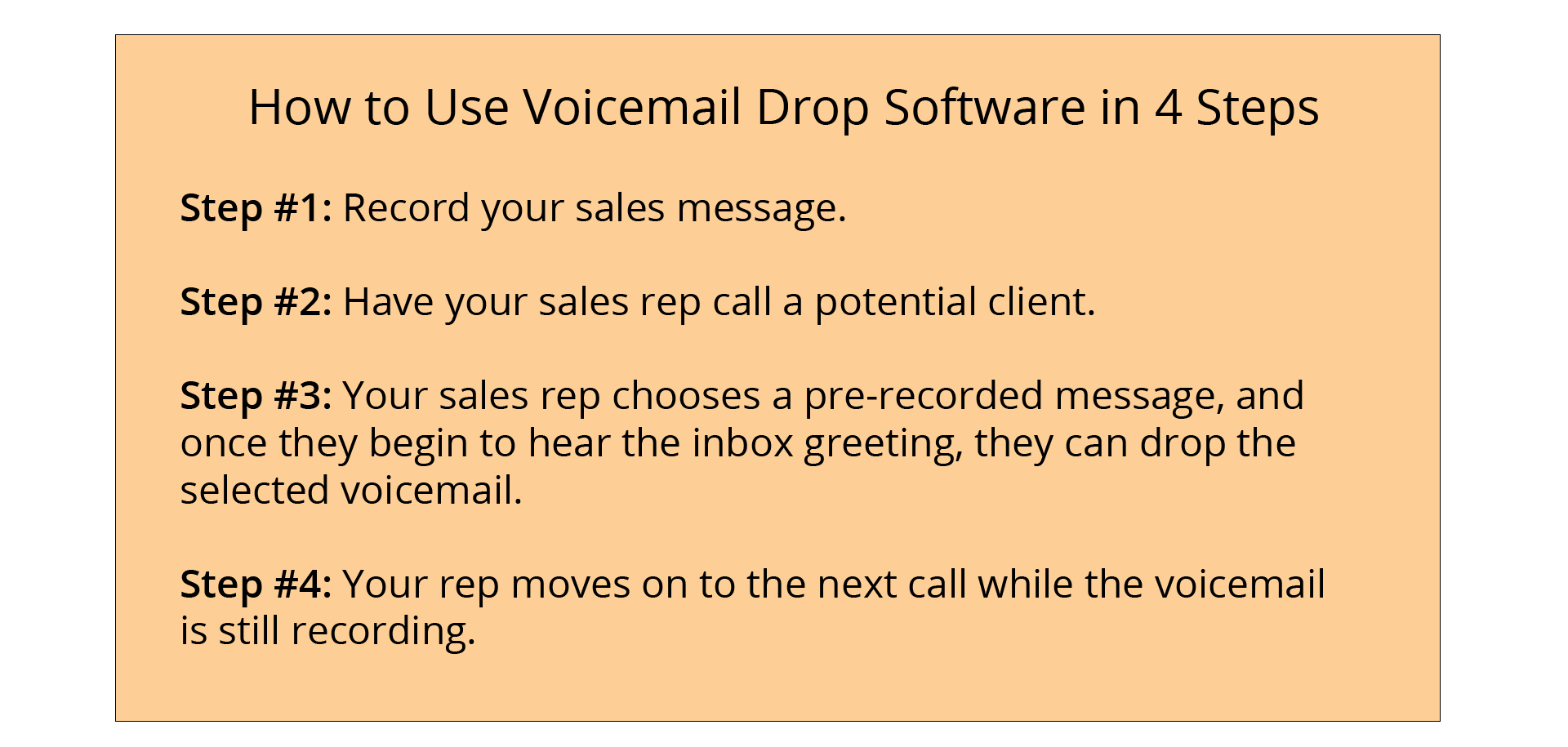 The right drop system can help deliver your business voicemail script in its ideal form without any chance of mistake. A great script may be even more effective if the customer doesn't answer; your fine-tuned message may lose its potency throughout the duration of a call, constantly at the mercy of interruptions or divergent conversational patterns. With voicemail drop, your script remains pristine, allowing your outbound sales team to cover all the finer points your service offers without the possibility of distraction.
What is the Best Voicemail Drop Software?
There are certainly a number of companies to steer clear of, with many providers utilizing poorly tested or unintuitive programs to facilitate their voicemail drop services. You'll want to avoid anyone offering ringless voicemail drop, which has lower conversion rates and is even illegal in some areas. The best voicemail drop software currently on the market comes from Kixie. Kixie has worked tirelessly to create airtight voicemail drop programs that aim to make the entire process simple and easy for your sales team.
With Kixie, you get benefits like:
Unlimited Recordings: There is no limit to the pre-recorded messages you can create with Kixie. This allows you to tailor-make different recordings for each pitch, fine-tuning your process to match the exact pain points you intend to address.
Perfect Voicemails: You can re-record every message as many times as you want, ensuring that there isn't a single mistake in your voicemail script. This means you can rest easy knowing that each time your message is dropped into an inbox, it will have the highest chance of conversion possible.
Higher Productivity: Less time spent on the phone means more time to accomplish auxiliary tasks; with voicemail drop software, you can eliminate the wasted time associated with the cold calling process. Instead of lengthy and repetitive voicemails, your pre-recorded sales voicemail script will be placed in the hands of a large number of potential clients at an accelerated pace.
Responsive User Interface: With Kixie's intuitive dashboard, you can easily record, categorize, and drop voicemails at the click of a button. You can even convert existing voice files if you already have a sales message recorded. Using Kixie's PowerCall, you can reach out to potential clients and put your message directly into their inbox.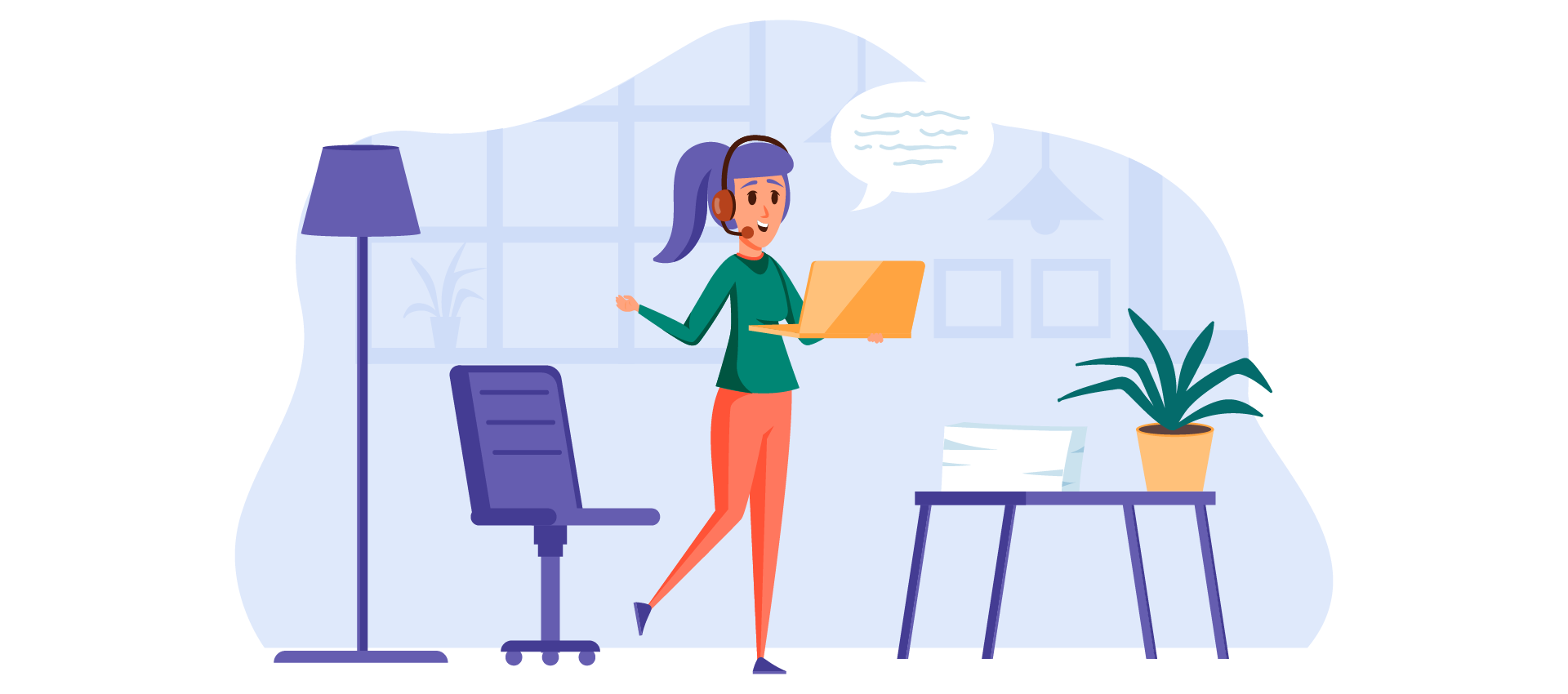 Voicemail Drop Software Saves Time, Money, and Keeps Your Sales Team Happy
In business, it's all about your bottom line: by optimizing the outbound sales process with voicemail drop software, you can significantly increase efficiency and overall profits. At the same time, you'll save your team the monotony of repeating a sales voicemail script, which can eventually lead to error. Why use regular business voicemails when they can lower both your conversion rates and the morale of your staff?
You can even try a free trial of Kixie's voicemail drop software without entering any credit card information. Our support staff is always available to assist you, and the onboarding process only takes only a few minutes.
If you want to rapidly improve your sales numbers and start expanding your customer base, let us help. Start your free trial today!
You might also be interested in...