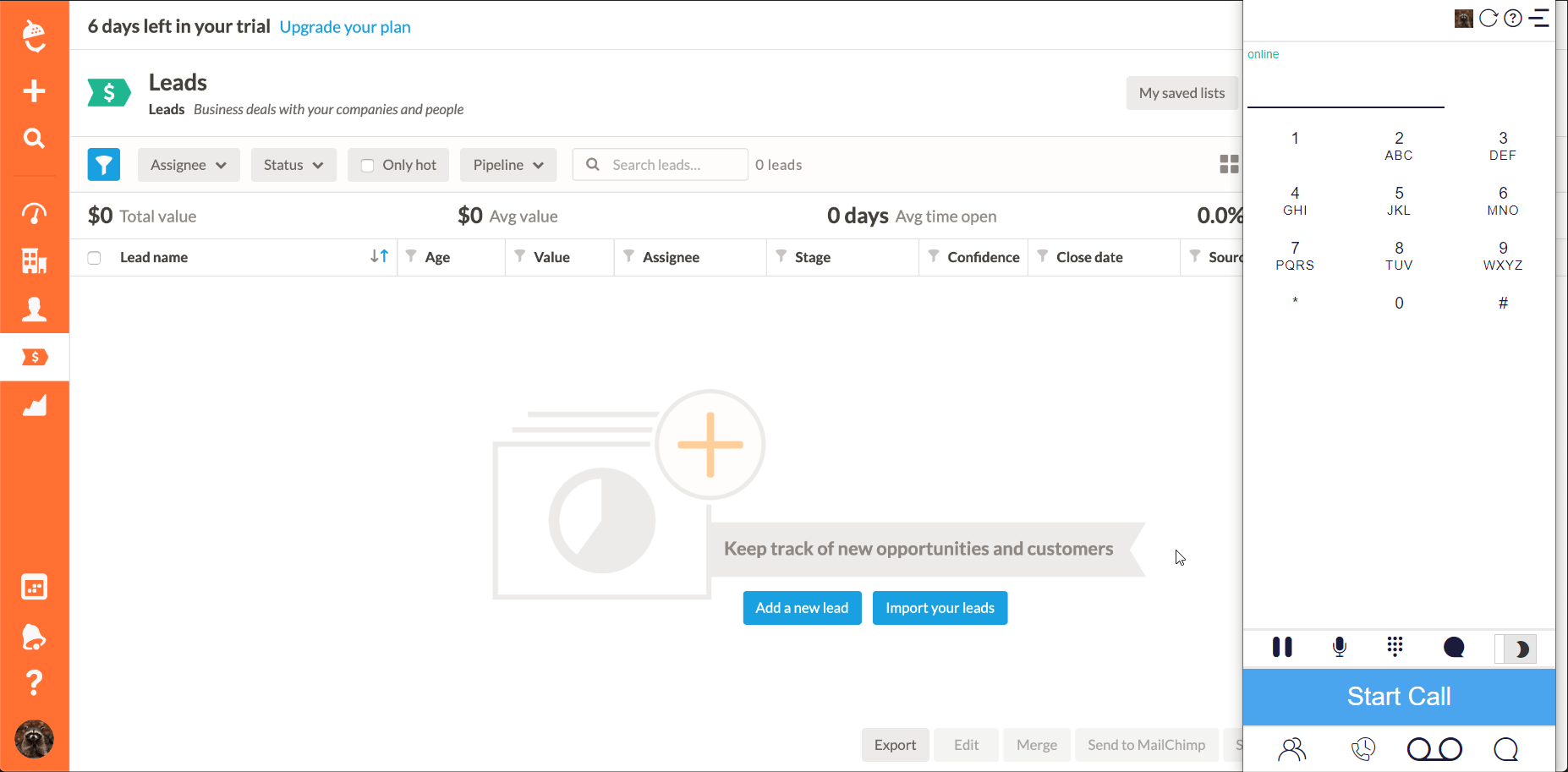 How Kixie Syncs with Nutshell
Kixie will log call activities inside of Nutshell to any person that is associated with the customer phone number, and also inside of any company or lead that is associated with any of those people. A typical activity looks like this:

Clicking inside the activity reveals the call activity details, including a link to the call recording.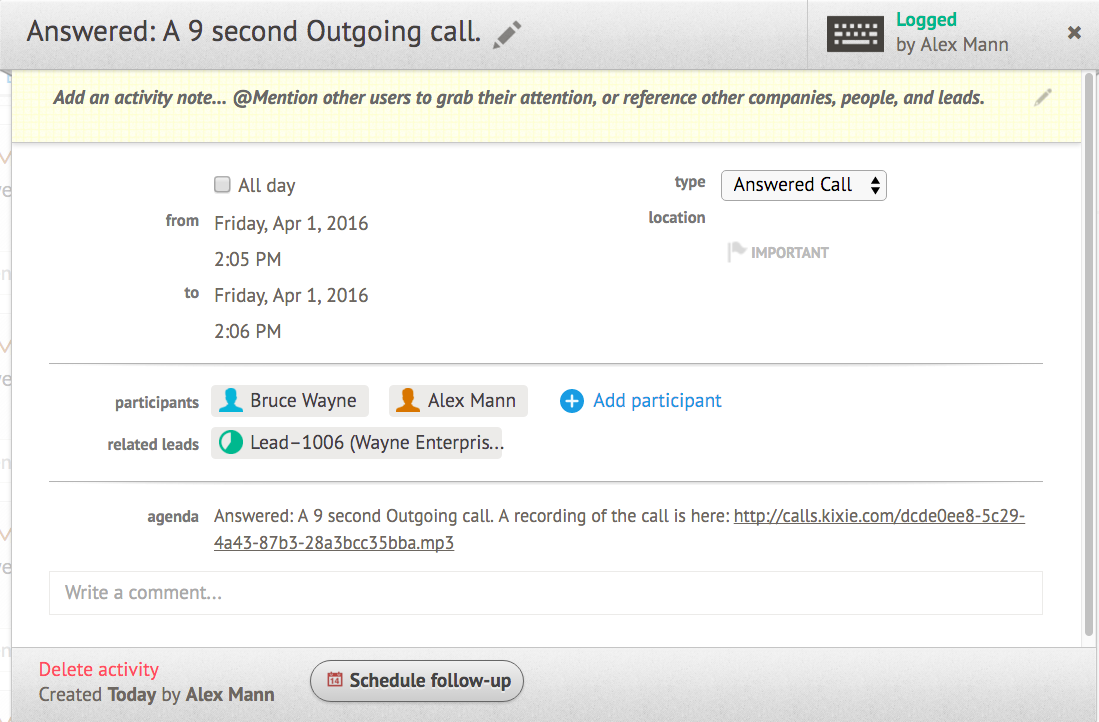 Automatic Person Creation: Never Miss Another Inbound Lead
When you receive a call that does not have an associated person in Nutshell, Kixie will automatically create one, and associate it with any company that may also have this number. Using the filtered lists, you can filter out these particular people, so you never have to miss another lead!
The Kixie PowerCall®
The Kixie PowerCall is a phenomenal sales tool. It functions as an enhanced, Nutshell-driven caller ID, as well as a shortcut into Nutshell. See this article for a more in-depth look at the ideal utilization of this key Kixie feature. It provides four basic opportunities for your salesperson on a given call:
View the contact's basic Nutshell information as well as the most recent associated lead (with direct links to access them)
Edit the Nutshell contact's basic information
Compose a note that will sync into the Nutshell contact
Schedule a future activity with the Nutshell contact
This functionality lends itself especially well to list-view dialing, as well as when you are receiving incoming calls. To start a free trial in under 3 minutes, no credit card required, please click here. Thanks!
You might also be interested in...