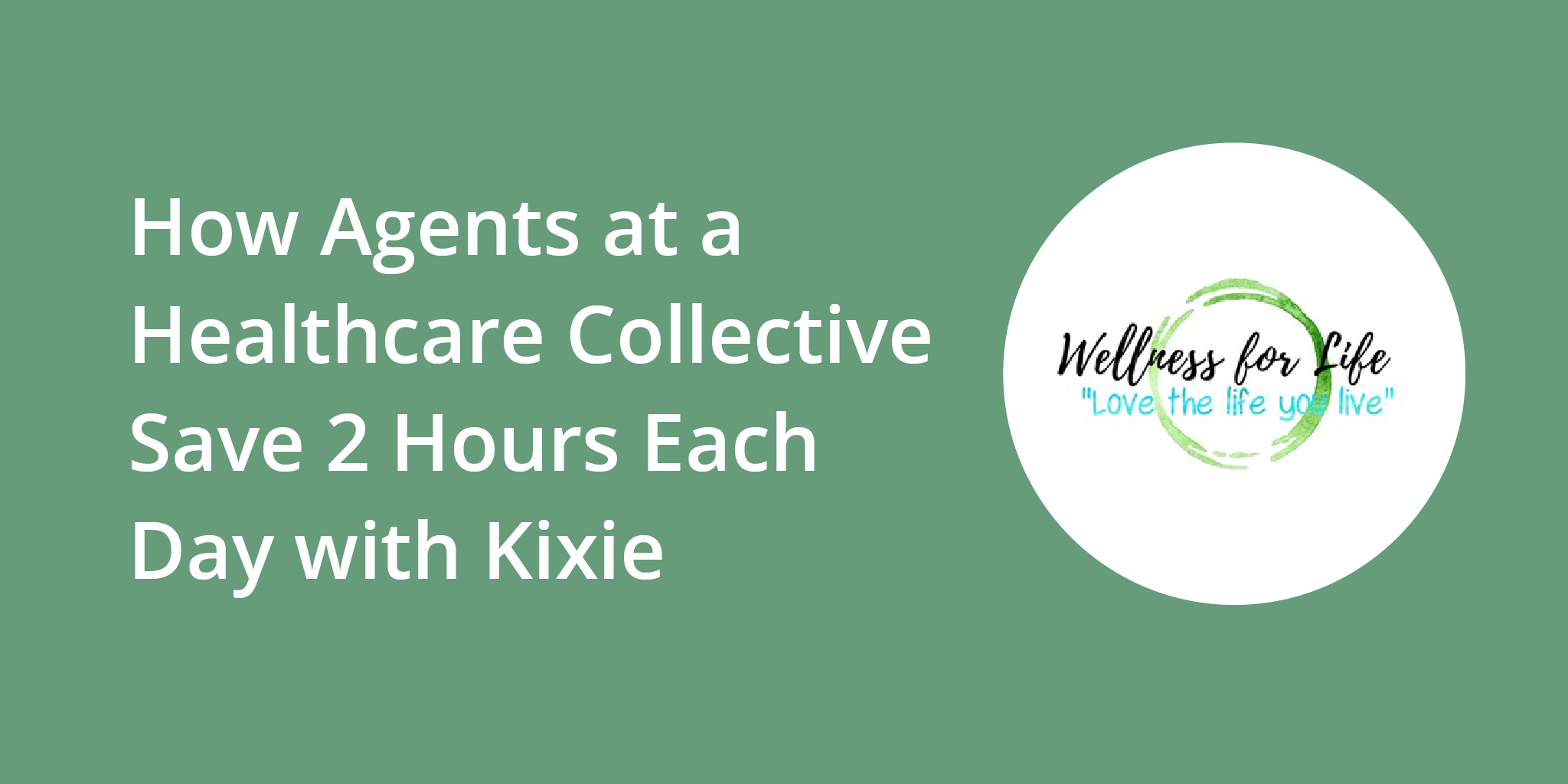 About Wellness for Life
Wellness for Life is a healthcare collective connecting patients with healthcare providers, medical suppliers, and pain management specialists. They help empower members with chronic conditions to overcome challenges, improve quality of life, and regain control of their lives.
The Challenge
The team at Wellness for Life was looking for a calling and texting solution for their sales team first and foremost, but also needed a quality business phone system for the rest of their office. A few months before coming to Kixie, the team started using Zoho CRM to store and record all of their customer info and sales data. They needed a phone dialer that integrated seamlessly with Zoho, while also offering advanced sales dialer features to increase productivity.
Daly Tije, Executive Vice President at Wellness for Life, said they tried a few other sales dialers, but "the problem … was that [the other dialers] weren't fully integrated with Zoho, and that created a mess on our side because they didn't know how to integrate properly."
Another key feature the team was looking for was easy to understand, comprehensive reports – both for individual agents and the team as a whole.
The Solution
After several months of searching for the right solution, Wellness for Life signed up for a free trial of Kixie in March, 2020. Right away, Kixie's "user friendly reporting" stood out to Daly. "It's all right there in front of you, and you can sort by date and see whatever [metric] you need to see."
"When you add it up, voicemail drop saves us about an hour or two per agent every day," – Daly Tije, Executive Vice President, Wellness for Life
And "another great thing about [Kixie] is that it is fully integrated with Zoho," Daly noted, adding that the integration was much more robust than anything else they had tried.
The sales team also noticed big results from the sales dialing features. Voicemail drop "saves us a lot of time, because when a call goes to voicemail, [the sales reps] have different campaigns they have already set up," said Daly. They have different voicemails pre-recorded for each campaign, "so if they get a voicemail, they just click on that [voicemail drop button] and they're good to go."

The Results
With a seamless Zoho integration and easy-to-use reporting, the team at Wellness for Life has been able to grow from a team of 5 to a team of 35 and counting in less than two years.
Time saving features have streamlined the sales process and made their team more efficient. Voicemail drop and SMS templates are two of the biggest time savers. Voicemail drop saves 1-2 hours per agent every day, and SMS templates save another 30-40 minutes. With 18 agents working 5 days a week, that adds up to a whopping 135-240 hours of time saved each week.
Learn more about Voicemail Drop
Learn more about SMS Templates
You might also be interested in...