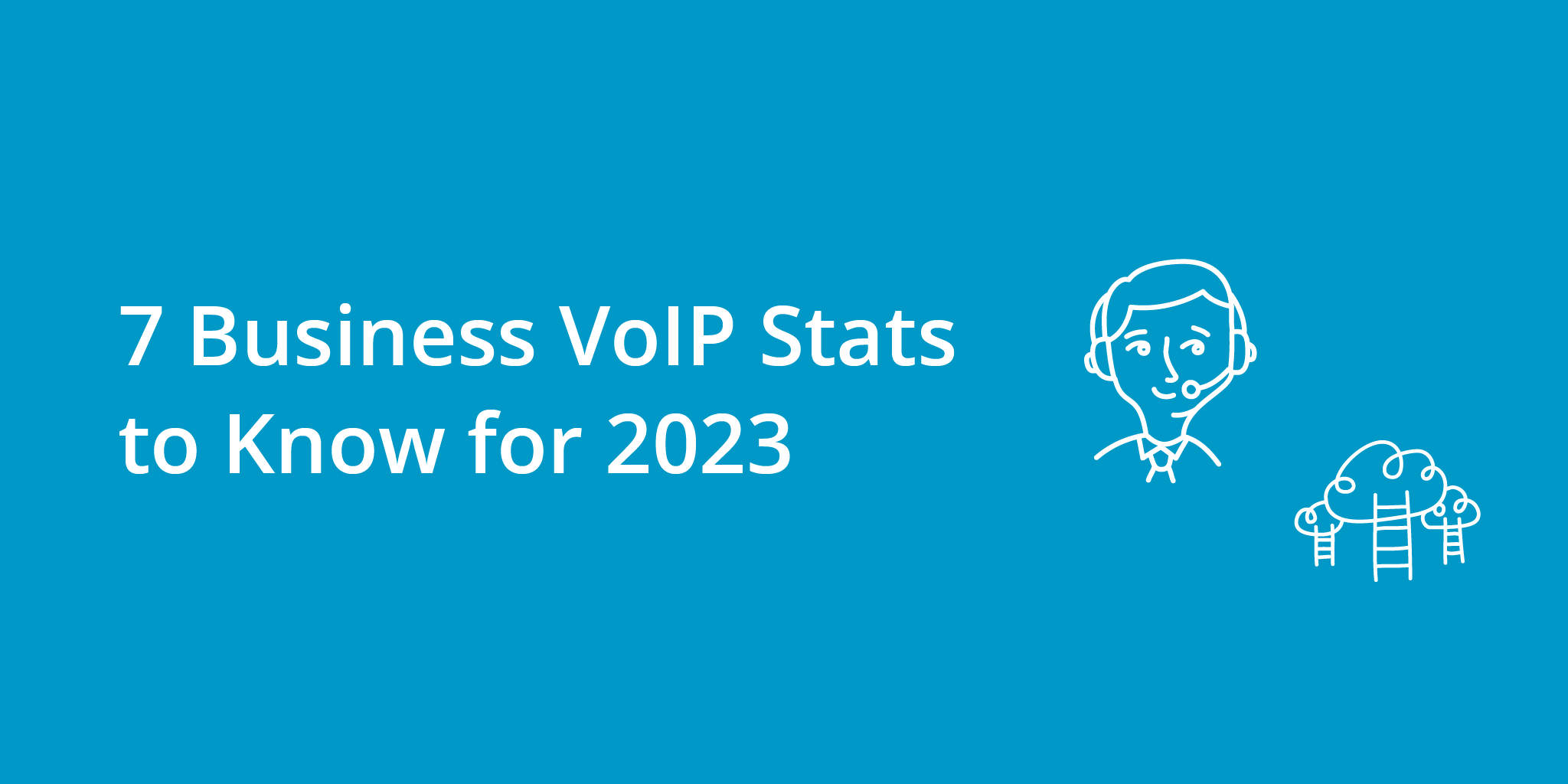 What does the future hold for business VoIP? In 2023, there will be a variety of changes to VoIP technology and how it's used.
For starters, many companies are going to be using voice-over-internet-protocol (VoIP) instead of traditional telephone or landline systems. The use of mobile devices in the workplace is also projected to increase over time. There are plenty more interesting stats that we'll cover below.
1: Companies Are Reducing Costs by as Much as 90%
Startups are seeing the highest savings among any sector, with a nearly 90% reduction in starting costs when using VoIP systems. This is before factoring in the 7.77% increase in productivity for small businesses, making VoIP a clear winner when it comes to startups and small businesses.
However, businesses of all sizes are seeing significant savings by implementing VoIP systems. Companies are saving 30-50% on average by switching to VoIP, as VoIP systems require no extra equipment, little to no setup costs, and can be set up and implemented within a matter of a few hours at most.

2: VoIP Costs Continue to Go Down
Average VoIP costs are around $20 to $30 per user per month. This is much lower than the $50 to $60 that most companies paid for a traditional telephone system. In addition, many VoIP providers offer free incoming calls and unlimited domestic long distance as well.
According to estimates from Gartner, prices for cloud telephony (VoIP, in other words) can be expected to decline by between 3% and 5% annually. This is good news for businesses, as it will allow them to save money in the long run.
3: The Use of Mobile Devices in the Workplace Will Increase
By 2023, the use of mobile devices in the workplace will have increased significantly. In fact, nearly 60% of employees are projected to be using their own devices for work purposes by that time. This is important for business VoIP because it gives employees more freedom and flexibility to communicate effectively with colleagues and clients from wherever they are.
4: Phones Will Become More Powerful Than Ever Before
Another interesting trend will be the portability of phones in 2023. In fact, a recent study found that 75% of companies plan on using mobile phones as their main business phone. This is due to the fact that mobile phones are becoming more and more powerful every year. They now offer many of the same features as computers, but with the added bonus of portability.

5: The Use of Social Media in the Workplace Will Increase
By 2023, businesses will likely be using social media to communicate with their customers and employees more than ever before. In fact, this is already starting to happen today as well. For example, companies like Facebook allow people to post business-related updates for free.
Why is this important? Having a VoIP system that integrates with the rest of your tech stack means that records from social media interactions and posts can be stored side by side with your calling and texting records in your CRM. All of this can be done automatically, reducing hassles and busywork for your employees and increasing productivity.
6: North America Will Dominate VoIP
North America is projected to dominate the VoIP industry with a 40% market share, while Europe and the Asia Pacific will account for 18% and 20%, respectively. VoIP is so popular in North America because it's a cost-effective way to make phone calls. In fact, the average business can save up to 60% on their monthly phone bills by making the switch to VoIP.
Additionally, cellular phone plans are getting more expensive every year, so businesses are starting to rely more on VoIP services as a way to save money. Many VoIP providers now offer unlimited calls and texts within the United States and Canada, which is a great deal for businesses that operate in these countries.
7: Global VoIP market share may hit $55 billion by 2025
This market is expected to grow at a compound annual growth rate of 16.97% from 2016 until 2025, which is projected to lead VoIP market revenue to hit $55 billion by 2025.
VoIP solutions are still very new in North America when compared to the rest of the world because it's only been around for 25 years or so. This means that there are still a lot of people who aren't familiar with business VoIP, but this is starting to change as more and more businesses discover the cost-effective nature of business VoIP.
With many businesses already using VoIP solutions in one form or another, it's projected that demand for these services will continue to increase all over the world by 2025 to new heights.
You might also be interested in...