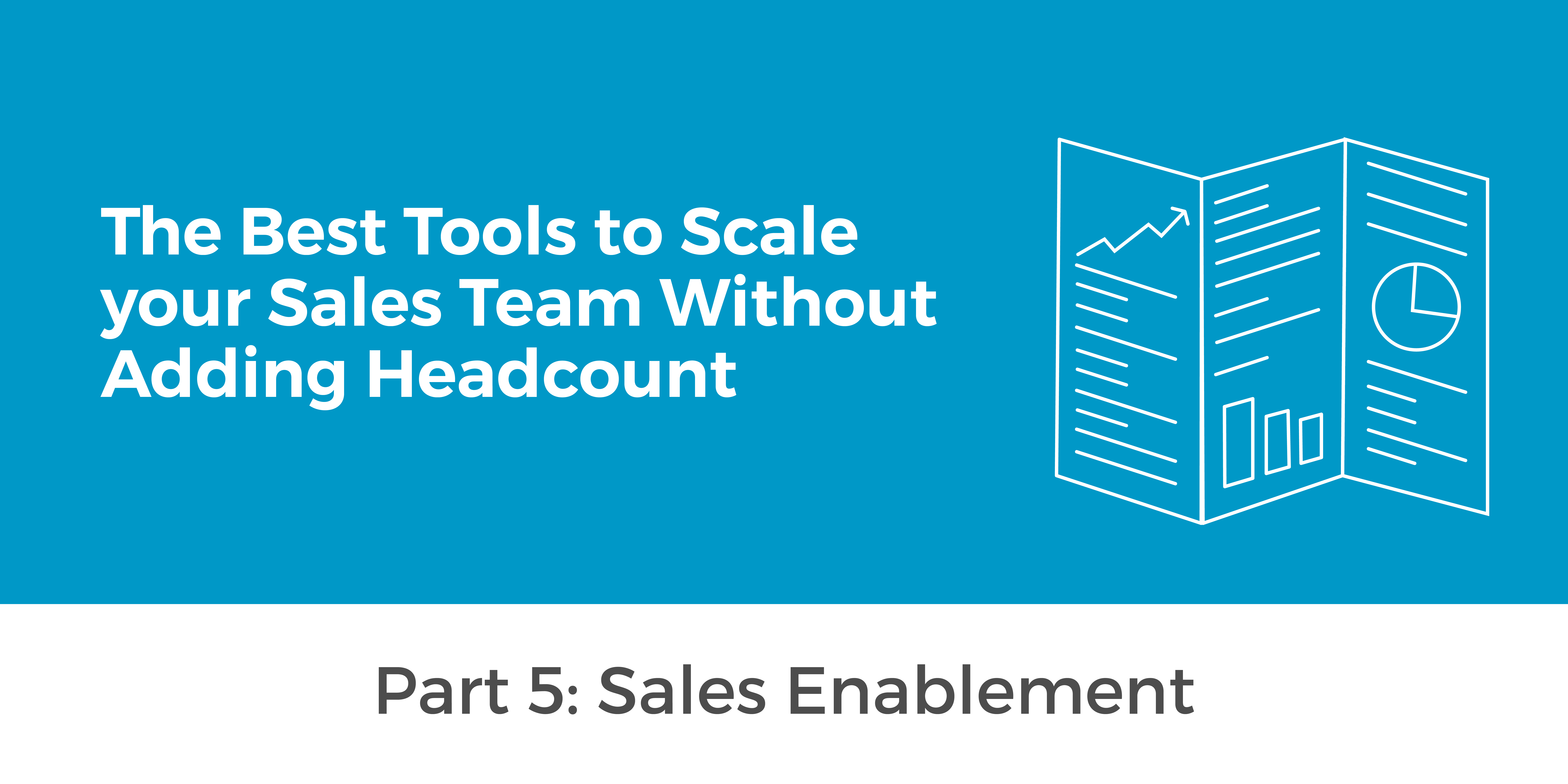 Sales Enablement
This fifth and final installment of our series deviates slightly from the first four. In this post, we won't be discussing or recommending any specific platforms or technologies. Instead, we'll be focusing on some of the most important low-tech tools you can use to give your team a boost.
What Are the Best Sales Enablement Tools?
Sales enablement is a broad topic, and while there are specific technologies that can help with sales enablement, that's not what we're getting into here. Instead, we're going to talk about what sales enablement is, why you need it, and what you can do to get the most out of it without buying any extra software subscriptions.
What is Sales Enablement?
At its core, sales enablement is a continuous process of strategically giving your sales team the ability to have valuable, engaging conversations with customers at every stage of the sales process. But what does that look like? Sales enablement can take the form of training and coaching, or it can be in the form of content and collateral for sales reps to distribute to customers or reference while they're on a call.
Coaching and Training
In Part 3 of this series, we broke down the importance of constant coaching and learning as a team. We won't retread that ground too much here, so if you haven't read Part 3 it's worth checking out. Coaching is essential to keeping your team at peak performance, now more than ever before. In this constantly changing sales landscape, it's crucial to stay up to date on the latest trends, tools, and techniques.
Sales Collateral
Sales collateral is really just content – pamphlets, slide decks, one-pagers, etc. – that your sales team can provide to customers during the sales process. According to a report by DemandGen, 95% of buyers choose a supplier that provides the right content throughout the buying process.
Content might seem hard to produce, but nowadays it's easier than ever. If you don't have someone in house who can produce content, there are thousands of freelancers offering their services on platforms like Upwork and Fiverr.
Cast a Wide Net
It's easy to get stuck on content creation, but distribution of that content is actually much more important. If your content isn't reaching prospective buyers, it might as well have never been written at all.
It's important to remember that content can be repurposed across multiple platforms and rehashed into multiple formats. One blog post, for example, can be shared across all of your social media accounts. It can also be broken down into multiple standalone posts for social media that don't contain links back to the original blog post. That post can also be turned into a transcript for a video, or a pamphlet for sales reps to send out via email.
Timing is Key
The timing of blog and social media posts is probably something you'll leave to your marketing team to handle, but timing is just as important when it comes to sending out sales collateral to customers via email or text message. For example, you might want to send a PDF with more information to follow up on a sales call. Or you may want to send some initial materials out as soon as a lead fills out a form on your website or enters a particular stage in your pipeline.
In most cases, this is something that could be done manually but ideally would be automated. For example, a call outcome left in your sales dialer would trigger that follow up email with the PDF to be sent automatically, or a new lead filling out a website form could trigger a welcome email.
In Conclusion…
To borrow a phrase from a favorite childhood cartoon, That's all, folks. There are, of course, many more products, techniques, and insights that could be shared. But all good things must come to an end, and so too must this series. If there's anything you think we missed here – or any general topic you'd like to read more about, please don't hesitate to reach out and share your thoughts. We're on LinkedIn, Twitter, and Facebook. You can email us at sales@kixie.com, or call us at (855) 505-4943. We'll be here, and as always, we're looking forward to hearing from you.
You might also be interested in...