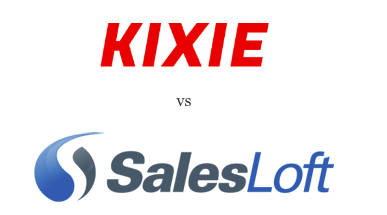 vs

The world of VoiP sales-software solutions is diverse and competitive, and each company within it seizes on a slightly different niche. Kixie and Salesloft are two such solutions who have risen to prominence recently, and prospective sales teams need to be able to distinguish between them to make the best decision based on their needs. To provide such a useful distinction is what we will try to do here in this article. In a nutshell, Kixie is a business enterprise phone solution that comes with an out-of-the-box integration into the CRM you already use and love.
The same call quality and reliability you would expect from a RingCentral or 8×8 is standard in Kixie's phone service, and it is capable of being your entire organization's phone solution, not just your sales team's. In addition, Kixie's CRM integration will automatically track phone calls with recordings in your CRM for your sales team. And once you install Kixie and enter in your CRM information, it is ready to start working. Any configurations you need to make in order to fully leverage the power of your phone system, Kixie will connect you with an expert who will set everything up using their intimate knowledge of telephony.
Kixie also provides a click-to-dial solution that allows you to make calls anywhere across the web. Whether you are searching through your CRM, researching for a proposal, or just doing some old-fashioned web-surfing, Kixie will enable you to dial the numbers you come across with one-click and integrate those calls into the CRM of your choice.
Lastly Kixie goes above and beyond your standard call logging with it's PowerCall. The PowerCall presents you with an enhanced caller ID that will pull information directly from your CRM. What makes the PowerCall more than just an enhanced caller ID is the ability to log notes, call dispositions and schedule future activities directly inside of your CRM. This take the phone system from reactive to proactive for the rep, and greatly enhances the value of the manager's sales statistics.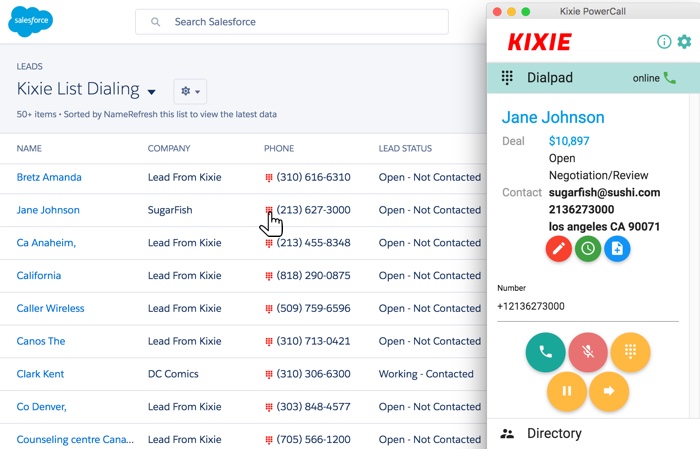 Now let's talk about the Salesloft dialer. Salesloft is a great sales prospecting tool that allows your reps to follow cadences to email and call your leads with efficiency. All your reps have to do is what Salesloft tells them to. No organizational bandwidth is required to run an outbound email/calling campaign effectively and collect stats that serve to constantly improve your process. While Salesloft provides a dialer built into its interface, it is not a full-scale business telephone system. Salesloft's core feature is rather its cadencing capabilities.
Some sales teams who want to to take advantage of Kixie's business-enterprise phone solution and also value cadencing may elect to adopt Contactually as their CRM (which contains cadence functionality) and integrate it with Kixie. That being said, Salesloft is an excellent outbound sales tool for SDRs. Below is a view of the dashboard from which a rep would take action according to the next items up on his or her cadence.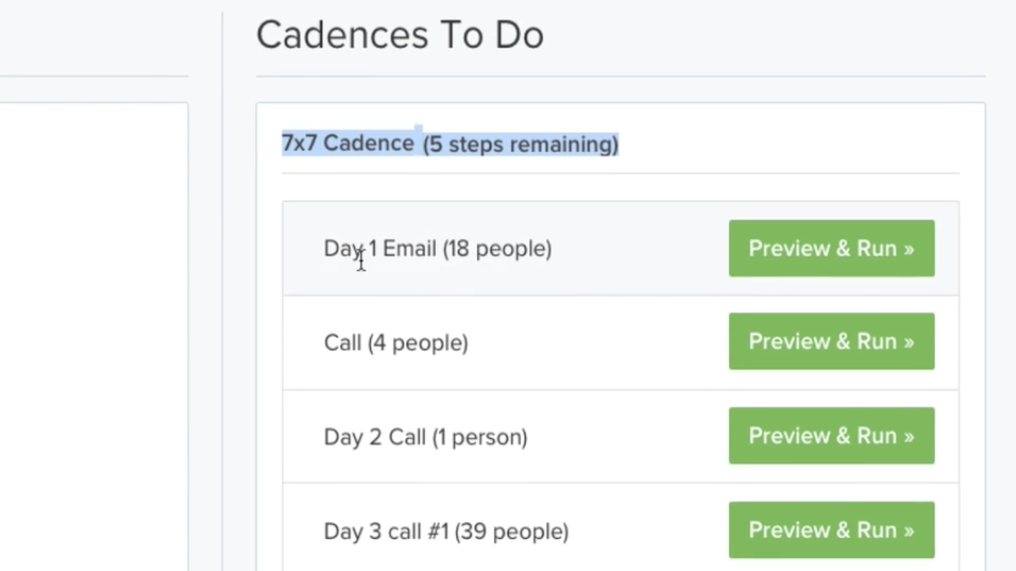 Both Kixie and Salesloft provide you with great sales tools to improve your sales processes, ultimately saving you time and making you money. You can check out Salesloft dialer pricing here, and compare it with Kixie's pricing here. Now it's up for you to decide whether your team needs the cadencing of a Salesloft or the CRM-enhanced business telephone solution of Kixie. Or perhaps, you have your SDRs on Salesloft, and your account managers and the rest of your organization on Kixie. Only you know your organization's needs. If you'd like to discuss this further please feel free to call us at 424-800-3332 or email us at hello@kixie.com.
You might also be interested in...