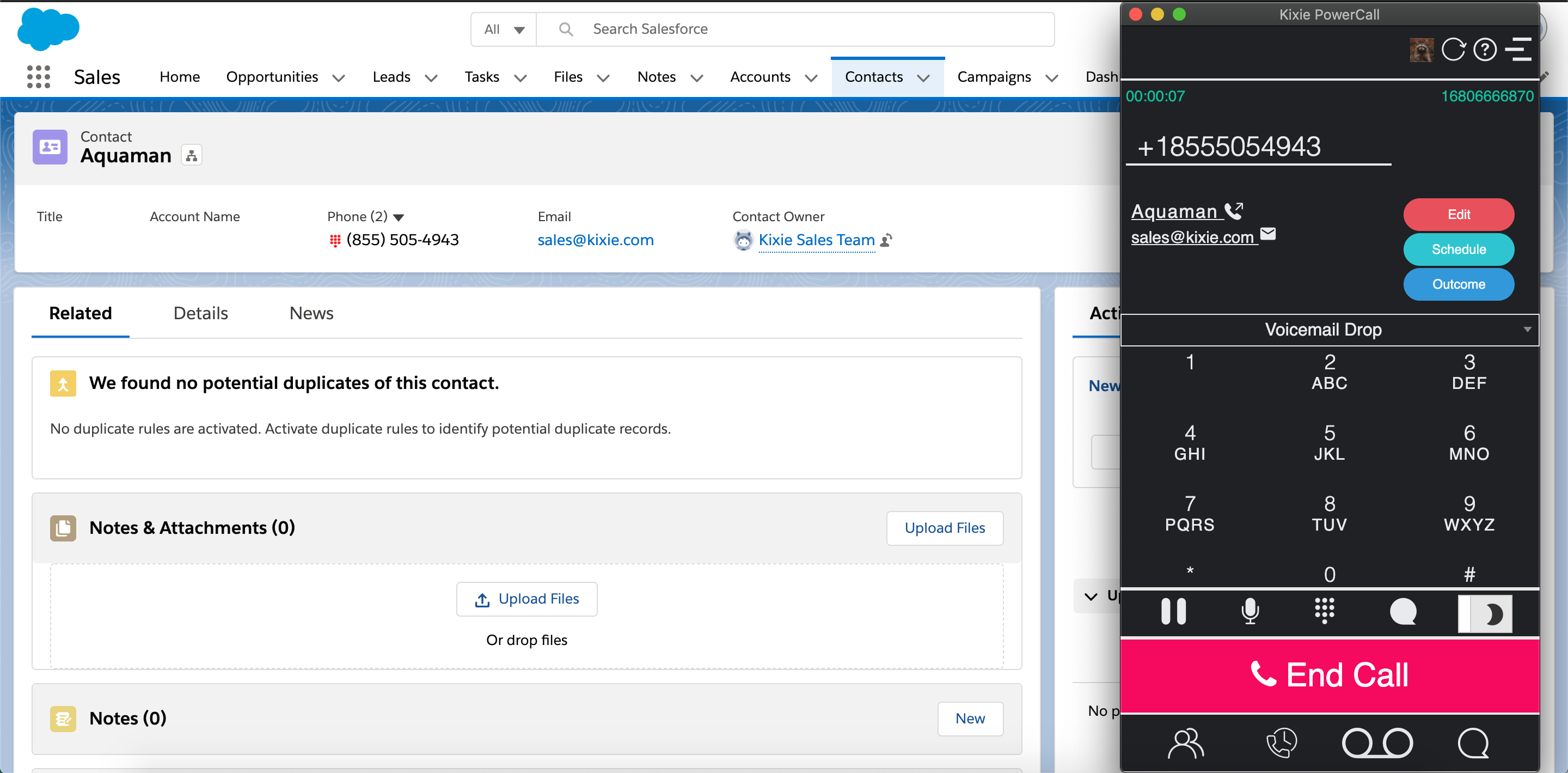 First, Kixie Syncs at the Lead/Contact Level:
Kixie automatically syncs the call or SMS activity to the lead or contact that is associated with the phone number that is being called/calling you. The call activity we create inside the lead or contact looks like this: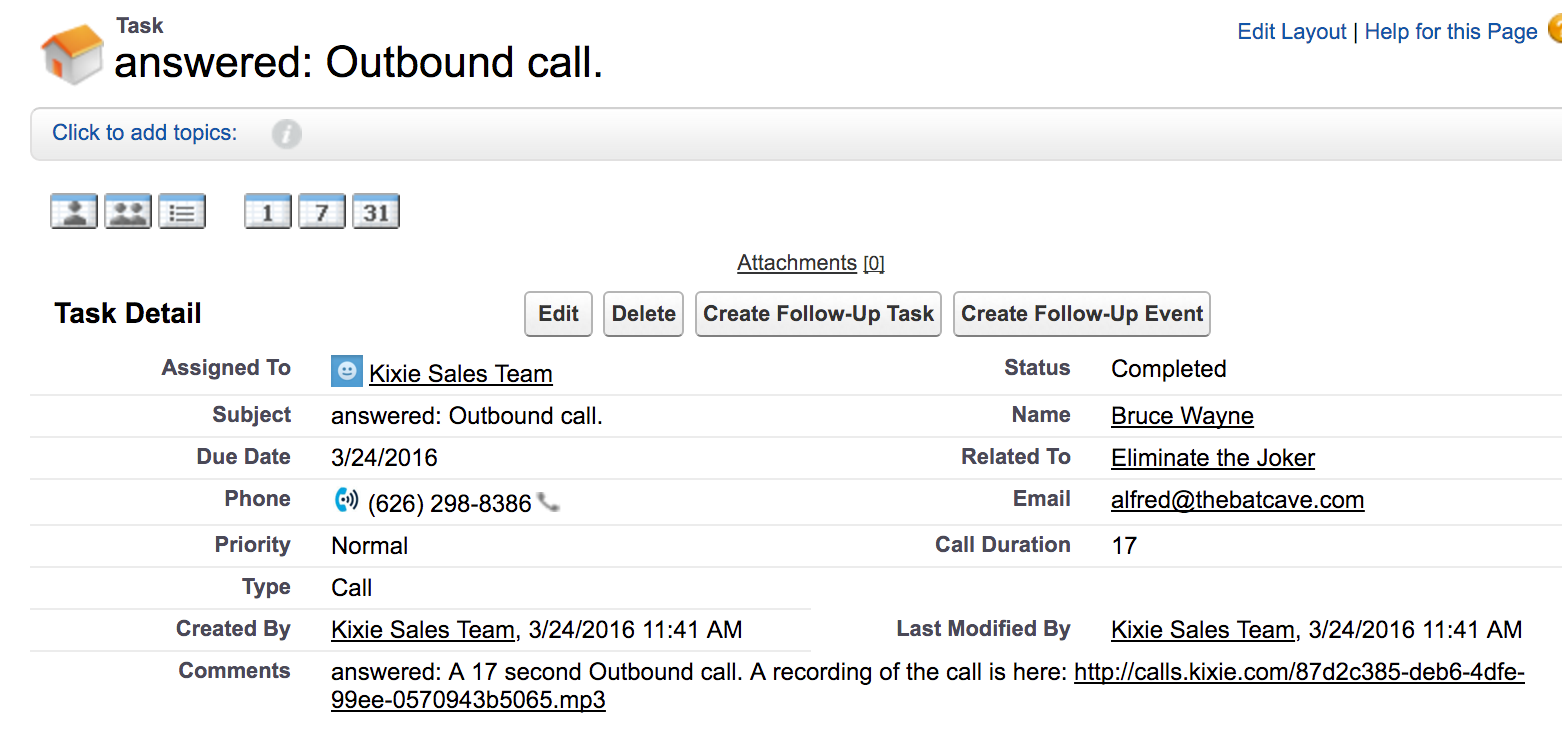 The SMS activity we create inside the lead or contact looks like this:

From there, Kixie will sync that same call or SMS activity up to the account and opportunity level, if in fact the contact is associated with any, in the following manner: _Syncing at the Account Level: _ The activity will always sync to that account if one is associated with the contact. Here is that same activity, this time as seen in the activity history of the contact Bruce Wayne's associated account, "Wayne Enterprises".

Syncing at the Opportunity Level
Kixie will sync to the most recent opportunity that is associated with the contact, in this case, the "Eliminate the Joker" opportunity, as shown below.

What if there are multiple leads/contacts with the same number?
In the event of multiple leads/contacts with the same number, Kixie will sync to the _last referenced lead/contact, _with preference given to the contact level if there are both leads and contacts with that number. It is always best to get the direct number of any lead or contact, if you can, to avoid potential confusion.
Automatic Lead Creation
If you are calling/being called by a phone number that is not associated with a lead or contact in Salesforce yet, Kixie will automatically create a lead inside of Salesforce w/ that number, and sync all subsequent call activity to that lead, all of which will be maintained upon that lead's conversion into a contact. *This feature may be disabled for your whole account if you so choose.
The Kixie PowerCall®
The Kixie PowerCall is a phenomenal sales tool. It functions as an enhanced, Salesforce-driven caller ID, as well as a shortcut into Salesforce. See this article for a more in-depth look at the ideal utilization of this key Kixie feature. It provides four basic opportunities for your salesperson on a given call:
View the lead/contact's basic Salesforce information as well as the most recent opportunity (with direct links to access them)
Edit the Salesforce lead/contact's basic information
Compose a note that will sync to the lead/contact and contact's associated opportunity
Log a disposition (dispositions will log as an activity type: Disposition)
Schedule a future activity with the Salesforce lead/contact
This functionality lends itself especially well to list-view dialing, as well as when you are receiving incoming calls. To start a free trial in under 3 minutes, no credit card required, please click here. Thanks!
You might also be interested in...